3 Haircuts to Try If You Have Super Fine, Thin Hair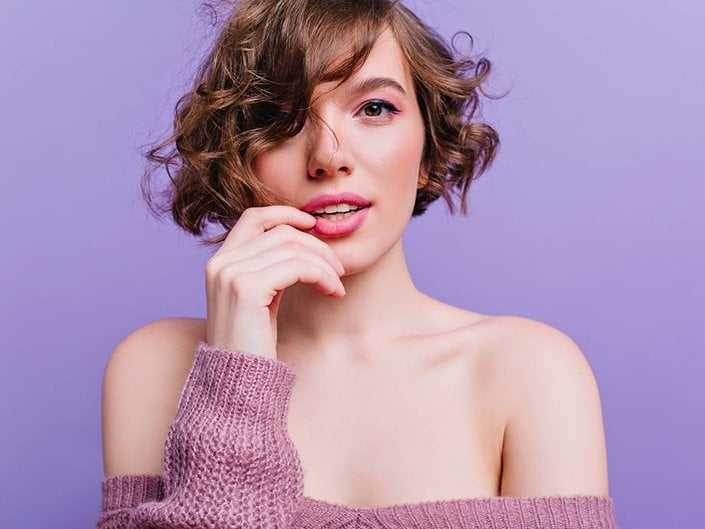 Do you often find yourself scouring the Internet for ways to make your fine hair look fuller and thicker? If your answer is a resounding "yes," we have some game-changing information for you. With the right haircut, you can actually transform your hair from limp and lifeless to thick and lush. Ahead, find three types of haircuts that will help you get the job done.
The Bob Cut
As it turns out, the trendiest cut in town just happens to be perfect for those with feather-like hair. Try a blunt bob (or lob, if you don't want it too short) that's slightly  longer in the front. This allows for versatile styling and will give your hair some fullness and dimension. To keep your bobbed cut from falling flat, enlist the help of some volumizing products like root-lifters and thickening sprays. We recommend Pureology Volume Instant Levitation Mist and Living Proof Perfect Hair Day Body Builder to help you get the look 'gram ready.  
The Happy Medium
Medium-length hair that hangs at or just below your shoulders is a great cut for faking a fuller look, especially if your thin hair is on the wavy or curly side. Ask your stylist to throw in some long layers to add a little bounce, but make sure he or she keeps the layers blunt. Most importantly, veer away from razors and texturizing shears which can take away much needed weight and fullness from hair, especially if it's on the thinner side. If you're feeling adventurous, spritz the Eva NYC Up All Night Volumizing Spray onto your hair and tossel it for a perfectly undone look.
The Boho Hair Look
Flowing locks can become your reality if you try a long 'do that's easy on the layers. Keep the layers designated to the front of the head, where they'll frame your face and provide more body. The great thing about this cut is that it's super-low maintenance and works with both a side part and a middle part. Try sprinkling some texturizing powder like L'Oréal Professional True Grip Texturizing Powder by Tecni.Art) at the roots to give it even more life and kiss your thin-looking hair goodbye for good.
Read More:
How to Prevent Dry, Brittle Hair — Tips & Tricks You Need to Know
How to Shorten Your Hair and Makeup Routine to Get You Out the Door Faster
I Use a Hair Mask Every Time I Shower and My Hair Has Never Looked Better
Read more
Back to top