The Best Twist Out Tutorials For Type 4 Hair (At Every Length!)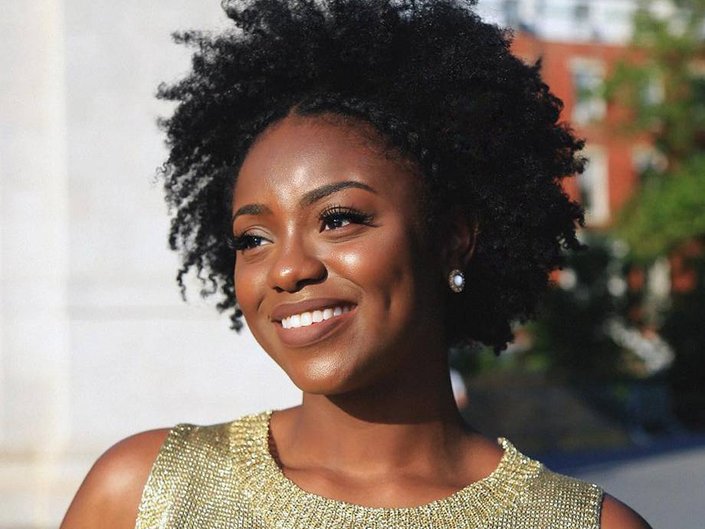 Oh the twist out — the natural hair technique that, when done correctly, gives you the defined, luscious curls and volumes you desire but can also easily go horribly, horribly wrong. A bad twist out is akin to a melted ice cream cone, it should've been good but now it isn't — and now there's no way for you to make it right. The key to nailing a perfect twist out is up for debate, but there are a few beauty gurus who have got the technique down. Ahead we've rounded up the best twist out for every length so you can try the look at every stage.
Peep our picks, ahead:
Best For: Medium Type 4 Hair
If you have type 4 hair and want the perfect twist out every time, try this look by Halfrican Beaute. Watch her masterfully achieve a three-strand twist out on her medium length hair below and follow her instructions to ensure a perfect finish every time.
Best For: Medium/Long Type 4 Hair
Beauty Guru Daye La Soul shares the key to getting her perfect two-strand twist out: the twisting motion. Watch her create a volumized, defined two-strand twist out on first day hair — it looks so easy you'll be convinced that you can do it too.
Best For: Medium Type 4 Hair With Lots of Shrinkage
This two-phase twist out by trophdoph is perfect for anyone with medium-length who experiences a lot of shrinkage. She starts by stretching her hair the night before and then twists it out on slightly damp hair the day after. Try this method for incredibly volumized and defined hair:
Best For: Short, Type 4 Hair
Twist outs on short natural hair can be challenging, but faceovermatter makes it look like a breeze. The key to this look is a flat twistout and an overhead dryer. The results? A defined, fluffy twist out that perfectly frames her face. Try it for yourself:
Best For: Long, Type 4 Hair
If you have long hair and desire a super defined twist out, try this tutorial by Cool Calm Curly. The finished look has virtually no frizz while still achieving an envious amount of volume:
Best For: Short, 4C Hair
For babes with short 4C hair, let this tutorial by kbmaria be your guide. This flat twist out results in a cute, defined fro and requires a little extra effort but is definitely worth the results:
Read more
Back to top