A Wedding Hairstyle You Can Totally DIY
Whether you're the one getting married, a bridesmaid or a simply a wedding guest, you're going to need to think about your hairstyle for the big day at some point. If you're like us, this will consume your thoughts for months, but that's neither here nor there. Wedding hairstyles, however, don't need to be super involved. Chic, timeless and romantic are usually the adjectives we go for when deciding on an updo for a special occasion. In fact, it's virtually impossible to go wrong with a soft, side bun or chignon, no matter what role you play in the wedding. It's one of those wedding styles you'll look back on with no regrets, and it flatters virtually every face shape and dress. That said, a bridal chignon or bun can feel a little, well, expected (a.k.a., boring), which is why we asked hairstylist Johnny Rackleff to reimagine the classic look with a modern twist.
Watch as he walks us through his super easy (seriously, you can do it yourself in minutes), bridal side bun tutorial, below.
STEP 1: Gather hair in a half ponytail about two inches below the crown of the head and secure with an elastic.
STEP 2: Make a hole in the hair of the ponytail above the elastic and loop the end of the ponytail through it.
STEP 3: Repeat the same steps with the hair right below.
STEP 4: Gather all of the hair in a third ponytail off to one side and secure with an elastic. Wrap the end of that ponytail around itself in a bun and secure with bobby pins.
STEP 5: Pull out several wisps of hair around the face and curl if necessary.
STEP 6: Finish with a strong-hold hairspray like L'Oréal Paris Elnett Satin Strong Hold Hairspray.
STEP 7 (optional): Add a wedding hair accessory for extra credit.
Read More:
How to Fix a Bad Haircut — Read This Before Freaking Out
7 Crochet Hairstyles You Can Definitely DIY
Beauty Q&A: What Is Toning Shampoo and Do You Need One?
Read more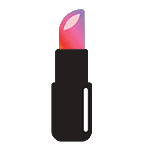 Back to top