Beauty Q&A: What Are Some Tips for Dying Your Eyebrows at Home?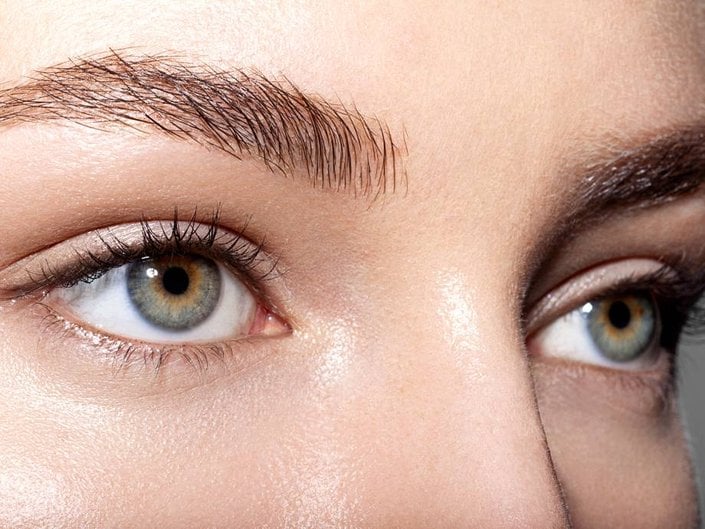 Anyone who's ever drastically changed their hair color has asked themselves the following question: Should I dye my eyebrows to match? And while you certainly don't have to, sometimes the decision of whether or not to tint your brows is the only thing standing in your way of pulling off that completely natural-looking, born-with-it hair color. But before you go busting out the hair dye and makeup spoolie, there are a few things you should know about DIY brow-coloring (you are working dangerously close to your eyes, after all). 
Ahead, Matrix celebrity colorist and all-around hair guru George Papanikolas walked us through the dos and don'ts of dyeing your eyebrows at home.
What should people know before tackling the task of dyeing their eyebrows at home? 
You can do it, you just need to be careful not to get product into your eyes as it can cause permanent eye damage. You can use the same color as your hair if your hair is the same color as your eyebrows. Otherwise, you should match the color of the brows, if they are darker.
Editors tip: You can use a regular at-home hair dye, like L'Oréal Paris Superior Preference or Garnier Nutrisse Nourishing Color Creme. We recommend applying the product with a makeup spoolie to allow for more concise application. 
What are some of the risks that come with coloring your eyebrows at home?
Picking the correct shade is the trickiest part. If you go too light, they will turn out orange. If you go too dark, they can look inky. Also, it can stain your skin, so don't dye them on a day you plan on going out. Eye care and safety is the biggest concern: Have a friend apply to help avoid any mishaps.
Do you have any tips for keeping the dye off of your skin? 
They make skin barriers or stain removers that remove hair color stains on the hairline, ears and scalp after a color service.
If you go to a salon, what's the process of getting your eyebrows colored professionally?
If you are covering gray, the dye needs to sit the full 35 minutes to deposit the color. If you are only lightening, two minutes to lift is sufficient.  
Read More:
I Dyed My Hair at Home and the Color Turned Out Too Reddish-Orange — Help!
How to Return to Your Natural Hair Color After Dyeing It
Help! I Dyed My Hair at Home and the Color Is Too Dark
Read more
Back to top