How to Prevent Dry, Brittle Hair — Tips & Tricks You Need to Know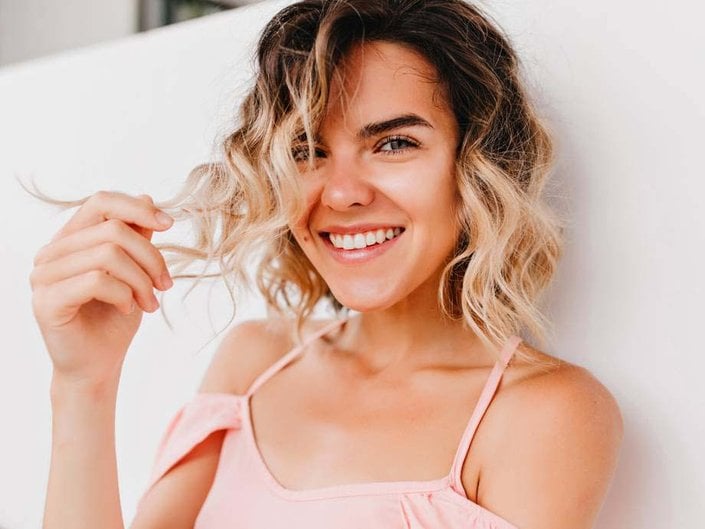 If your hair is breaking off at the ends or even slightly resembles the texture of a broom or Brillo pad, then it's time to make some serious changes to your hair-care routine. Thankfully, said "serious" changes actually just mean simple additions (or retractions) from your current hair regimen. Once you make a few simple swaps, you'll be on your way toward the bouncy, shiny hair you dream of. Read on for tips and tricks to transform your dry, brittle hairinto healthy strands.
Regular Trims
We don't know about you, but we're guilty of not doing this enough, especially when we're trying to grow our hair out. But we promise, regular trims are a must if you're trying to achieve healthy hair. Schedule an appointment with your stylist for a trim every three months, and you'll notice a difference in texture in no time.
Wash Your Hair Less
Whoever said you should wash your hair every single day is just wrong. Sudsing up too often can actually dry your hair out even more becausc=e you're not allowing your natural oils to work their way through the length of your hair. Keep oily roots at bay between shampooing sessions with Garnier Fructis Pure Clean Dry Shampoo.
Nourishing Shampoo and Conditioner
We love a good clarifying shampoo, and while they're perfect for stripping away product buildup, overusing it means you're stripping away moisture, too. Opt in for a hydrating formula like L'Oréal Paris Elvive Power Moisture Shampoo and Power Moisture Hydrating Conditioner.
Leave-In Treatment
Reap the benefits of conditioner, all day long. Dry, brittle hair can be tough to comb because it turns into a little hair nest and has a mind of its own post-shampoo. Protect hair from breakage by working Redken Extreme Anti-Snap/Distressed Hair Treatment through your strands for ultimate shine and strength. Apply it to your hair when it's damp and then go about styling your hair as normal.
Comb or Wet Brush
And speaking of breakage — never, ever, ever brush wet hair. Resist the urge to brush your hair after washing because it's especially vulnerable and weak when wet. Instead, use a wide-tooth comb or a wet brush, both of which can be picked up at your local drugstore.
Hydrating Masks and Oils
One of the most essential steps in treating and protecting your hair from damage is finding the right hair mask and hair oil. While other products work miracles, they typically do their magic on the surface of your strands. A mask will penetrate your hair shaft and treat from the inside out.Commit to doing the research to find the perfect mask for oil for your hair type. A few we recommend include the Pureology Hydrate Superfood Treatment for dry hair, Kiehl's Magic Elixir to moisturize your scalp and hair, Shu Uemura Ultimate Reset Mask for damaged hair and Carol's Daughter Black Vanilla Moisture & Shine Pure Hair Oil.
Protect It From Heat
You use heat to combat the dry, frizzy look, yet it's because of heat that your hair looks and feels brittle. When putting down the curling iron isn't an option, use a heat-protectant product like Kérastase Paris Resistance Blow-Dry Primer for Damaged Hair or Matrix Heat Styling Primerto prevent damage caused by hot tools. To give your hair a healthy break, consider trying a no-heat hairstyle for at least a week to strengthen your strands.
Sleep on Silk
Your hair (and face!) will thank you for sleeping on a silk pillowcase because the smooth fabric won't catch or snag your strands. Keep static, tangles and frizz away all while preserving your hairstyle by swapping out your cotton sheets for soft silk. Two popular pillowcases we love include the Slip Silk Pillowcase and the MYK 100% Natural Mulberry Silk Pillowcase.
Read More:
5 Scalp Scrubs for Every Budget — Including One That's Cheaper than a Latte
How to Take Down a Protective Style Without Damaging Your Hair
5 Perfect Prom Hairstyles You Can Do Yourself
Read more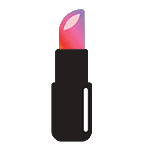 Back to top