8 Tips for Heat Styling Your Hair with Minimal Damage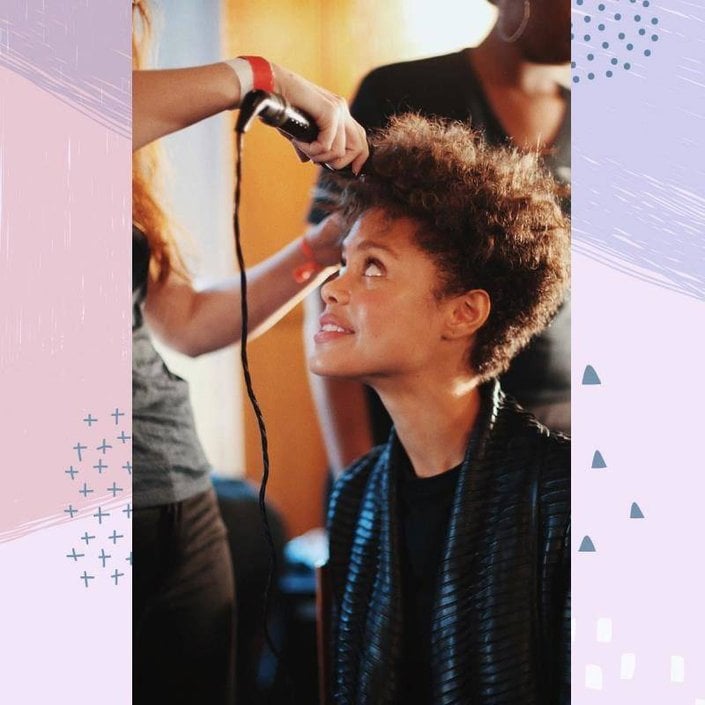 I vividly remember the day that I got my first hair straightener. I was in middle school, and I considered my hair type (super thick, wavy and frizzy) to be completely untameable. Nevertheless, the flat iron became my salvation, even though I didn't know the least bit about how not to burn the crap out of my hair using it. And I did a good job doing just that.
Flash forward to present day, and I'm still too invested in my relationship with my flat iron, which I also use as a curling iron. And I can finally admit – after many warnings from my hairstylist – that I need to cut back on my heat styling. It's time to move away from hot tools and towards overnight styling and air-drying methods that won't fry and destroy my hair.
However, let's be real: I'm still going to use my flat iron. So I decided to reach out to three professional hairstylists  –  Matrix Artistic Director, George Papanikolas,  Kérastase Celebrity Hairstylist, Matt Fugate, and Shu Uemura Art of Hair Artistic Principal Moises Villa – for their best tips for heat styling with minimal damage.
1. First, understand what the heat does to your hair.
"Heat allows the hair to become pliable, and it allows for the shape, elasticity and shine to be manipulated," explains Fugate. "Then allowing the hair to cool enables how long the style will last." Makes sense, right? "This is why a hot roller set (still to this day) makes the hair the bounciest – it heats and cools down around the roller, giving maximum result," he continues. "However, without the proper protection, your hair will eventually start to become exhausted and lifeless due to overuse."
2. Minimizing damage starts in the shower.
"One of the most important things to do when trying to minimize damage from styling is to brush your hair gently with conditioner in the shower," says Villa. "Hair is prone to breaking when it is wet so using a Wet Brush or any brush with soft bendable bristles with conditioner in the hair will help it glide through a lot easier without snapping."
3. Protect your hair before you style.
There's no excuse to not use a heat protectant spray before using hot tools. "Spray a heat protectant on damp hair like Matrix Style Link Heat Buffer," Papanikolas explains. "It creates a shield of heat protection up to 450F/232C. It's a super lightweight heat protecting spray which ensures your hair has a smooth and shiny finish free from heat damage."
Fugate recommends a cream protectant like the Kérastase L'incroyable Blowdry Créme."This cream allows you to re-style and shape your hair over and over for up to four days without having to reapply product (and while still providing heat protection)," he says.
4. Find a tool with an adjustable temperature.
"I  am finding that some tools are now just coming in a 'one heat fits all'  temperature, which is bad," Says Fugate. "All hair is different in texture and thickness so you should find the perfect temperature for your styling needs. For example, blonde or naturally curly hair can be styled at a much lower temp than other hair textures and thickness."
5. Work quickly.
If you've had your hair styled in a salon, you may have noticed that stylists use hot tools for what seems like only seconds – and there's a reason for that. Papanikolas encourages you to work very quickly. "Applying irons for too long can burn the hair," he says.
6. Don't apply direct heat for your entire blow-dry.
"Unless you have super coarse, curly hair, you should rough dry hair 80% first to take out the majority of the moisture, then go section by section with a round brush to smooth out hair. The rough drying is less direct heat than you put on it with a round brush," Papanikolas explains.
7. Treat damaged hair.
And if you feel that your ends are too fried to make a comeback, Papanikolas says, "A good haircut is the only way to really treat very damaged hair.  If you don't want to cut, oil treatments the night before you wash your hair like Matrix Biolage Raw Oil Mist, and Biolage R.A.W. Re-Hydrate Mask Clay Mask help treat and prevent further dryness."
8. Air dry – just do it.
Luckily, there are plenty of
air-drying products
on the market that will help you achieve a style
without using hot tools. Villa reaffirms that air drying is the least damaging styling option, and you should give your hair a break from the dryer as often as possible.
Read more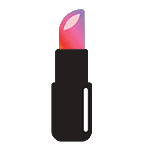 Back to top