7 Short Hairstyles for Black Women You'll Want to Rock All Summer and Beyond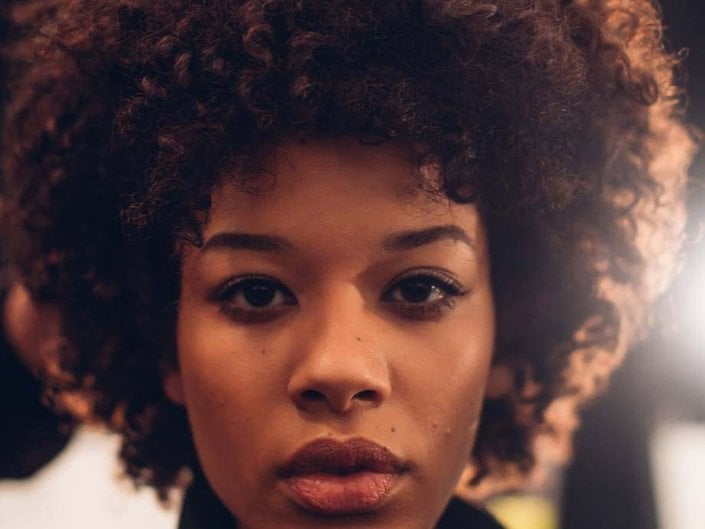 As the old saying goes, "A woman who cuts her hair is about to change her life," and although the saying is a tired one, we're firm believers that cutting one's hair does have an effect on, well, everything. Not only does it change up your entire look, it can also have unexpected benefits like lots of confidence, an excessive amount of selfies and a refusal to rock long hair ever again. Short hair is a particularly stunning choice for black women, and is celebrated on the 'gram with pages like @thecutlife — devoted exclusively to short haircuts worn by women of color. We've rounded up our favorite short hairstyles for black women ahead, all of which you'll want to copy ASAP.
Fiery Waves
We can't stop staring at this short haircut, done by LA-based hairstylist Malaika Frazier. The look, worn by Tanaya Henry, gives classic finger-waves a fresh new look thanks to the scene-stealing red hue.
So Icy
Bowl cuts are cool again, and we think the look below by @jastanae may have something to do with it.
Curly and Cute
This short platinum haircut, styled by NYC-based hairstylist Daryce Willis is proof that curls and color are a perfect pair.
A New Cut, A New Color
A platinum blunt bowl cut? Call us obsessed, but we're taking this look to our next appointment.
Wavey, Baby
This combination of waves and curls (created by hairstylist Tynisha Barnes) is particularly chic and a fun approach to a short look.
Short and Sweet
Switch it up and try a short protective style — we love this braided look created by LA-based braider Tanasia. It's a fun way to change things without permanently cutting your hair.
Pins and Waves
Hairstylist Patrice Bowie takes finger-waves and curls to a new level with the look below,  which is too cute for words.
Read More:
4 Silk Pillowcases to Help You Get Your Best Beauty Sleep
How to Take Down a Protective Style Without Damaging Your Hair
Read more
Back to top