Tutorial: How to Create the Perfect Contour
Contouring is beauty magic
. A few strategic swipes of a
foundation brush
(or stick) can enhance your best features—plus slim full cheeks, shrink a prominent nose, hide a double chin, and create chiseled cheekbones. "It really highlights your natural bone structure, and gives depth and shape to the face," says makeup artist Jenna Anton. But since
contouring can be such a dramatic look
on its own, many women are at a loss as to what to do next. Is bright lipstick or
bold eyeshadow
too much? What about
blush or bronzer
? The truth is, contouring pairs nicely with all kinds of other makeup looks. (Want proof? Look at Kim Kardashian, the queen of this technique. It's not like she contours and calls it a day—there's always something else going on too.) Here, Anton shows you how to do a simple contour, and explains how to combine the look with
bold colors, shimmery bronzers, perky cheeks,
and even the latest trend: lip contouring.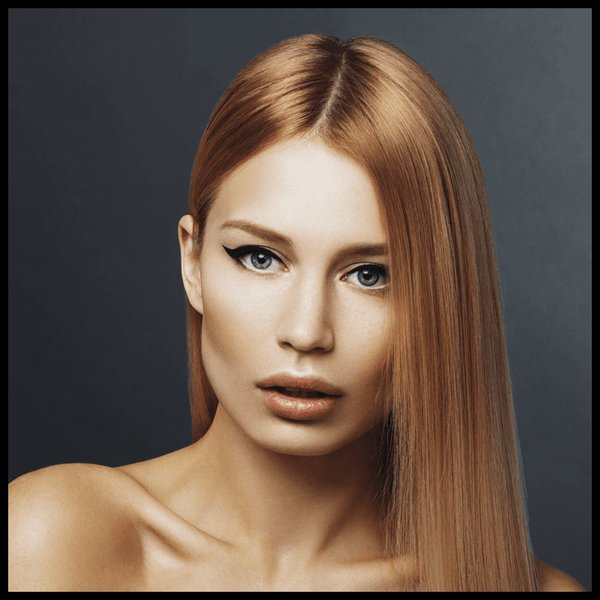 How to Create The Perfect Contour
Step #1: Try a Tinted Moisturizer
Make sure your hair is pulled away from your face. Squirt a quarter-sized amount of tinted moisturizer in a shade that's three to four times darker than your skin tone on the back of your hand. Try Lancôme Beinfait Teinte BB Cream. "I like to use tinted moisturizer for contouring because it's sheer and light," says Anton. Subtly is important because you're going to be adding other makeup looks to your contour later, but you can use foundation if you prefer—just water it down a bit so it's easier to blend, or use a foundation stick like Maybelline New York Master Contour V-Shape Duo Stick, which comes with a built-in highlighter.
Dip a foundation brush into the tinted moisturizer or foundation, swirl it around on the back your hand (imagine the back of your hand as an artist's palette), and then paint a stripe right under your cheekbone, starting at the bottom of your cheekbone and moving up towards your ear. Repeat on the other side and blend. "This will make your face look slimmer," says Anton.
Step #2: Shade Your Forehead
Next you want to contour your forehead to help balance your face. Dunk your brush into the tinted moisturizer or foundation again. Starting above the end of one eyebrow, make a half circle that extends up to your hairline and then comes back down and stops just above the end of your other eyebrow. Blend upwards a bit with your brush, but don't fully blend—that part comes later.
Step #3: Focus on Your Jawline
To make your jawline look more defined and disguise a double chin, dip your brush in the tinted moisturizer or foundation again and paint a stripe along your jawline — starting at the left corner of your jaw and finishing at the right corner. Then apply the moisturizer to your neck, painting down from the line you made along your jaw until you reach to the base of your neck. This also helps avoid a line of demarcation between your face and neck.
Step #4: Slim Your Nose
If you want to slim your nose a bit, use the last drops of tinted moisturizer or foundation on the back of your hand to make a skinny U shape around your nose. Starting near the inner corner of your eye, make a line that runs down one side of the bridge of your nose, swoops around the tip of your nose, and comes up the other side of the bridge, ending near the inner corner of your other eye. These lines should be thinner than the ones you made on other areas of your face.
Step #5: Go Lighter
Now pick up a lighter color of tinted moisturizer or foundation that matches your skin tone. Using a clean foundation brush, fill in all naked spots of skin (areas that haven't already been covered with the darker tinted moisturizer or foundation). Blend the lighter shade into the darker shade so the darker hue is no longer obvious. Your features should now look more defined, and your skin more sun-kissed.
Step #6: Add a Highlight
For added glow, swipe a shimmer stick like Maybelline New York FaceStudio Master Strobing Stick Illuminating Highlighter over your brow bones, across the tip of your nose, and along your cheekbones and the bow of your lips.
Step #7: Set the Makeup With Powder.
Dust your face with translucent powder, "except for the cheeks which should remain nice and dewy," says Anton. Try Dermablend Setting Powder. Hold off on this step if you're going to be using creamy products later, as you don't want to layer creams over powders (that can cause makeup to cake).
Contour Plus…A Pop Of Color on the Cheeks
Contouring gives the face a striking, angular look. A hint of blush can lend some softness and femininity. Since you used creamy products to do your contouring, stick with a creamy blush—and choose whatever color you'd normally wear. (Pinks and corals are especially pretty with sun-kissed skin.) Using your fingers, blend the blush in a circular motion onto just the apples of your cheeks. (If you're not sure where your apples are, here's a trick: smile and apply the blush to the roundest part of your cheeks.) Try L'Oreal Paris Visible Lift Color Lift Blush, which is a cream to powder formulation.
Contour Plus…A Shimmery Bronzer
This will serve as a highlighter, enhancing the shimmer you already achieved through the contouring. Choose a powder bronzer in a shade that's a little darker than your skin tone, swirl it onto the apples of your cheeks and run it up your cheekbones a bit towards your eye socket. Try NYX Tango with Bronzing Powder in Confessions of Tanaholic.
Contour Plus…A Bold Lip or Eye
The key here is to choose one or the other—a strong lip and eye on a contoured face could look garish. Anton loves a bright pink or red lipstick with contouring. Line the mouth with a lip liner in the same shade as your lipstick, and then use a lip brush to fade the line into the lips so the liner defines the mouth but the color disappears into the lipstick. When doing a bold lip, keep the eyes quiet. Stick to a wash of eyeshadow in a warm, neutral shade like taupe, nude, or brown—and then apply a light coat of mascara. If you want to do a bold eye instead of bright lip, Anton suggests choosing eyeshadow shades like blue or purple, which look especially pretty with bronze skin, and lining the eyes with a dark liner (think black or navy). Keep the lip neutral.
Contour Plus…Lip Contour
Lip contouring is having a moment, and with good reason: it's a fast, easy way to make your lips look fuller and more pillow-y. After you line your lips and apply lipstick, dab a shimmery powder or a highlighter along your cupid's bow and then dab it in the middle of your bottom lip. Try Maybelline New York Lip Studio Lip Color Contour Lip Palette, which offers six pretty shades and comes with a dual sided brush that has small, angled end for lining lips, and a larger end for coloring in lips—plus a highlighter for contouring.
Instagram: jennaantonmakeup
Read more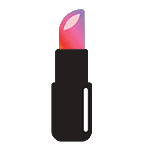 Back to top