I Tried The L'Oréal Paris Flash Cat Eye — Call Me Shook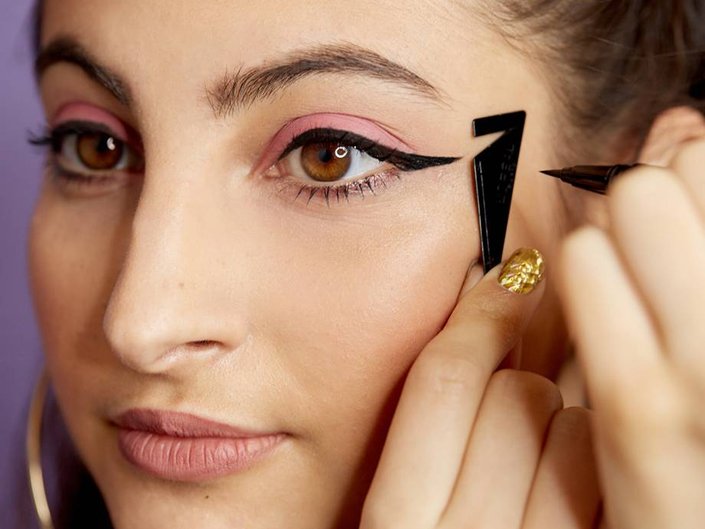 I am a gel-eyeliner devotee. I write about it, I talk about it, and I practice it on the daily. It's a rare occurrence to see me without a cat eye, and I've tried just about every cat-eye creating product on the market. So when the L'Oréal Paris Flash Cat Eyeliner landed on my desk about a week ago, despite my reservations about its *liquid* form, I knew I had to try it.
Available in two shades, Black and Brown, the Flash Cat stands out from other liners of its kind because it has a built-in stencil that neatly slides in and out and a brush-tip applicator, which piqued my interest as soon as I swatched it on my hand before applying. Pretty much the reason why I love gel eyeliner so much is that I like to apply my liner with a brush as opposed to a felt tip. Brushes make the line smoother and easier to draw if you're someone who likes to freehand your eye makeup on the reg.
I popped out the stencil and brush tip placed it on the outer corner of my eye (where my winged out liner usually goes) and began to create my shape. The Flash Cat allows you to start at the end of your wing — tracing the triangular indentation easily and shading it in. Once my wing was complete, I also found that dragging the liner over the upper lash line felt pretty natural as well. My cat eye immediately felt sharp, very black and precise — just the way I like it.
Better yet, the formula stayed on for hours, appeared waterproof and didn't have me worrying about creasing or smudging. For a gel eyeliner devotee, I was impressed by the liquid liner here and would certainly wear it again.
Final Thoughts
All in all, I loved the formula of this waterproof liner, and I think it does justice to the cat-eye trend in every way shape or form. Because I'm really familiar with the curve of my eyes, though, I would say that I could definitely go without the stencil. But for someone who really needs help creating that triangular shape, this stencil is going to be their BFF. It's easy to use, extremely flexible and doesn't make you quiver with anxiety every time you go to draw a wing.
Read More:
Match Your Lashes to Your Lids Like a Monochromatic Queen
We're Obsessing Over This Yellow Blush Look
Read more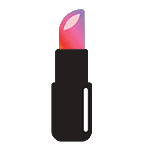 Back to top