Eyelash Extensions and Makeup — Everything You Need to Know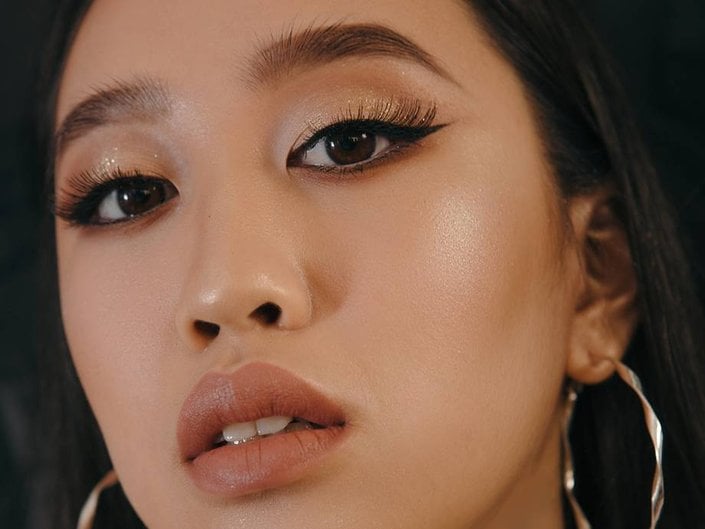 Eyelash extensions certainly have their perks. They make it possible to flaunt thick, lush lashes at all hours of the day, keep our eyes looking huge and totally help us pull off a no-makeup makeup look when we're actually wearing no-makeup (because fake lashes don't count as makeup, right?). But even when we have extensions, we sometimes want to wear more makeup. So what are the rules about putting on makeup with eyelash extensions? What products should be avoided, and what products won't damage our precious lashes? Because obviously we'd hate to have them removed.
RULE 1: Avoid oil.
Oil can cause the glue in extensions to break down. In addition to using oil-free makeup, you need to make sure that your makeup remover and daily skin regimen is oil-free as well. Cristina Monaco, PA-C, who specializes in cosmetic dermatology at the Schweiger Dermatology Group explains, "Using a makeup remover that is oil based will cause those lashes to slide right off." Even though these formulas are great for removing all of your makeup, they'll also remove the adhesive bond on your lashes. Consider Garnier Oil-Free Cleansing Towelettes or Kiehl's Ultra Facial Oil-Free Cleanser for a lash-safe cleanse. 
RULE 2: Avoid mascara.
There isn't a lash expert alive who advocates for wearing mascara with extensions. And even though it's tempting to make your lashes look even fuller, it's not worth making your lashes clump together and weakening the lash glue — especially when you already look like you're wearing mascara anyway. Instead, use mascara on your lower lashes. If you're stubborn and are determined to wear mascara despite the warnings, search for one that is oil-free and is formulated to be used on extensions – like Max 2Special Mascara.
RULE 3: Don't wear waterproof makeup.
Waterproof makeup will require extra effort to remove it all from your eyes at the end of the day. The key to lash extensions is to wear makeup that can gently be removed, which excludes the waterproof products in your makeup arsenal.  
RULE 4: Comb through your lashes with a spoolie daily.
This should be done every morning when you apply your makeup because lash extensions have the tendency to criss-cross and tangle up. Very gently comb the lashes with a spoolie to straighten them — being careful not to tug. Another way to care for your lashes every day is to use an eyelash extension conditioner. "It will keep those lashes looking flawless in between fill-ins," Monaco explains.
RULE 5: Watch what type of eyeshadow you use.
"Eyeshadows with a sparkle base can cause irritation to the eyelid margin," Monaco explains. Make sure powder and glitter doesn't get trapped in your extensions by using a tight-bristled eyeshadow brush, and remove excess powder from your brush before application.
RULE 6: Use a powder liner.
You're already aware that your liner needs to be oil-free, but what type of liner should you use? Many lash-wearers still rely on their liquid or cream liners, but the best option is a powder eyeliner like NYX Professional Makeup Cake That! Powder Eyeliner.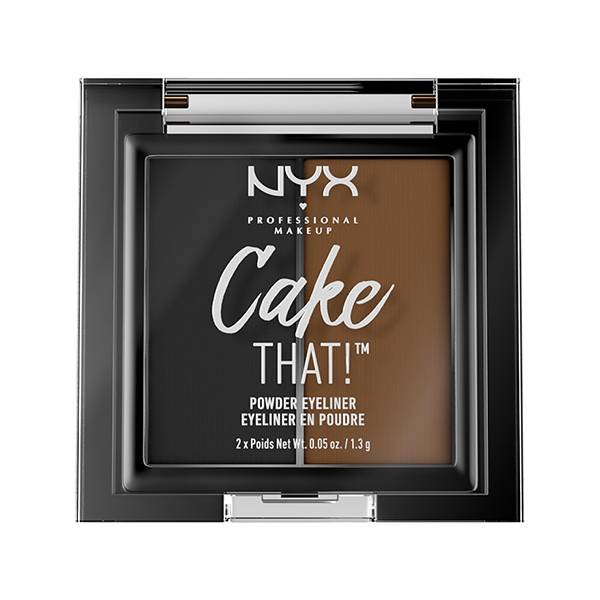 Read More:
Gigi Hadid Wore the Perfect $8 Nude Lipstick to the Met Gala
These Eyeliners Make Tightlining Your Eyes a Breeze
Attention Mascara Lovers: This Is the Conditioning Lash Serum You Never Knew You Needed
Read more
Back to top