What to Look for When Shopping for Foundation, According to a Makeup Artist
July 18, 2023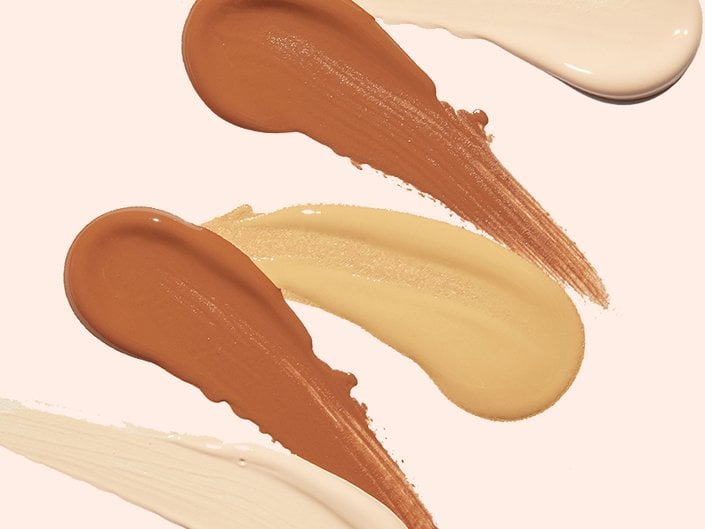 While there are no official rules in the world of makeup, we think it's safe to say that a good base is the key to making your whole look work. An improper foundation application can lead to an uneven and cakey result, and the wrong shade match can totally throw off the final look.
To help ensure a seamless finish, start by
finding the right foundation
formula for you. To help steer you in the right direction, we asked makeup artist
Emily Oliver
for her foundation shopping tips. Keep reading to learn how to find the perfect foundation fit for you. Plus, we're sharing some of our favorite, editor-approved foundation formulas.
What Are Undertones?
Finding the right shade of foundation goes beyond your skin tone. It's also your undertone that determines which exact shade will match best. As celebrity makeup artist and beauty expert Neil Scibelli previously told Makeup.com, "undertones are quite literally the undertones of colors that peek through our skin and makeup formulas." You may have noticed when shopping for foundations that shade names sometimes contain the words "cool" or "warm." This refers to the undertone. Types of undertones range from cool to neutral to warm.
How to Find Your Undertone
When trying to identify your undertone, it's helpful to know what colors are associated with each undertone. Cool undertones may appear as subtle pink, red or blue hues, whereas warm complexions will typically have yellow or golden undertones. Neutral is a balance between cool and warm.
Still not sure which description best matches your complexion? There are a few simple tricks you can try. Scibelli recommends using the vein test in which you examine the veins on the underside of your forearm. ""If [your veins are] blue, then you're more likely to be on the cool side," Scibelli explained. "If it's more of a green, then that would mean that you have a warm undertone. if you seem to be a combination of both, then you may be neutral."
Another way to find your undertone is to try the white balance test. To try this technique, put on a plain white shirt or hold up a blank white piece of paper next to your face and observe the tint your face picks up. If your skin looks yellowish, you may have warm undertones, whereas if your skin picks up a blue or pink hue, you likely have cool undertones.
Finally, you can take a look at your everyday jewelry. If you find that gold jewelry best flatters you, this could be a sign that your skin has warm undertones. Meanwhile, if you gravitate towards strictly silver jewelry, there's a good chance you have cool undertones.
How to Match Your Foundation to Your Skin Undertone
"The undertone determines whether one's complexion is more golden, rose or beige," says Oliver. "When searching for a foundation, do the three-stripe trick: Take three foundations that are close to your skin tone — one that looks more pink, one that looks more yellow and one that looks neutral in color — and apply one stripe of each along the jawline and gently blend. Whichever shade disappears into the skin will give an indication of what the undertone really is."
More Foundation Shopping Tips
Match Your Body, Not Your Face
One of the first steps in choosing a foundation is deciding what part of your body to match it to. "Chances are, one's face and body are not the same color — this is due to sunscreen, lifestyle and tone," says Oliver. "People often think they should match their foundation to their face or neck, which, in my opinion, causes a 'floating head' effect, where the body and face look like two different entities. Matching to the left side (or driver's side) of the jawline is a great place to test." When in doubt, your best bet is to match to your body so that your skin tone will look cohesive, especially if your face is noticeably a different shade from the rest of your skin.
Pick Your Finish According to Your Skin Type
Another important component to consider is your skin type, which will help you determine which type of formula and finish you should look out for. For those with dry skin, Oliver suggests steering clear of powder formulas because they can dry patches and texture. Instead, try a hydrating liquid formula like the hyaluronic-acid-infused YSL Beauty All Hours Foundation.
Those with oily skin should be wary of foundations with a dewy finish, because oily skin can make the foundation finish appear shinier. "Unless glowing is the desired look, stick to matte or semi-matte foundations and powders," she says. We like the L'Oréal Paris Infallible Fresh Wear Powder Foundation.
Pro tip: Before you apply your foundation, start with a primer specifically tailored to your skin type and skincare concerns. The NYX Professional Makeup Face Freezie Cooling Primer + Moisturizer, for example, is a great choice for dry skin since it doubles as a moisturizer and now is the perfect time to add it to your arsenal. From now until July 18, the brand is celebrating Primer Day and offering 30% off all primers sitewide.
Always Shop When You're in a Good Mood
The best time to shop? Oliver says to save your foundation search for when you're in a good mood. "It will open your mind to more options, which might just introduce you to foundation wardrobing (different foundations for different occasions)," says Oliver. "Remember: It's makeup. Have a little fun!"
Our Favorite Foundations
The L'Oréal Paris True Match Super-Blendable Foundation is one of our favorite medium-coverage options. The hydrating formula is non-comedogenic and lightweight, so you don't have to worry about it clogging your pores or feeling heavy throughout the day. Not only is this foundation incredibly blendable as the name suggests, but it has the brand's most precise shade matching yet for a true second-skin finish. Find the best match for you among 47 cool, neutral and warm shades.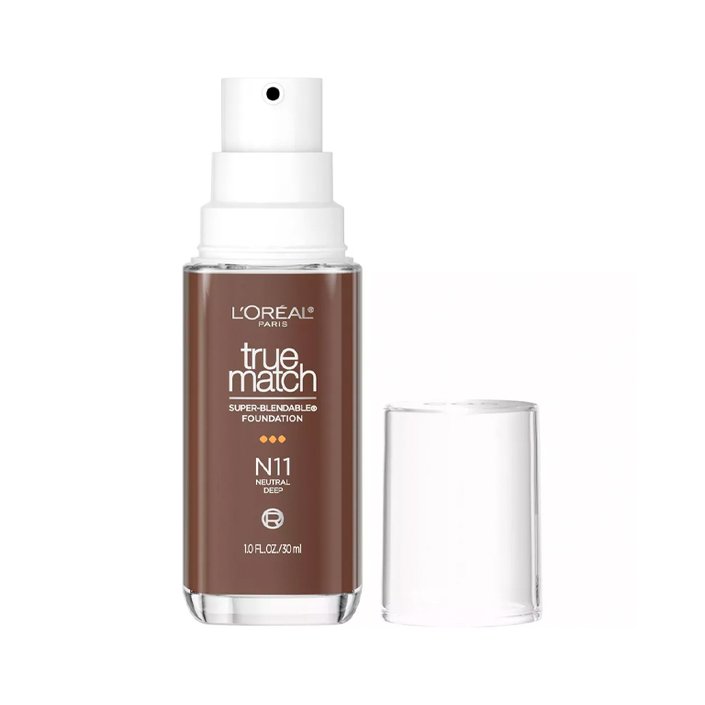 The Giorgio Armani Beauty Luminous Silk Foundation is an iconic customer favorite for a reason. It has a silky, lightweight texture that effortlessly glides across and blends into the skin for the ultimate flawless base. It blurs skin imperfections to give an even, airbrushed vibe, but the medium-buildable coverage also ensures a natural-looking finish that's totally in your control. If you prefer a dewy look to matte skin, you'll love the luminous satin finish of this formula.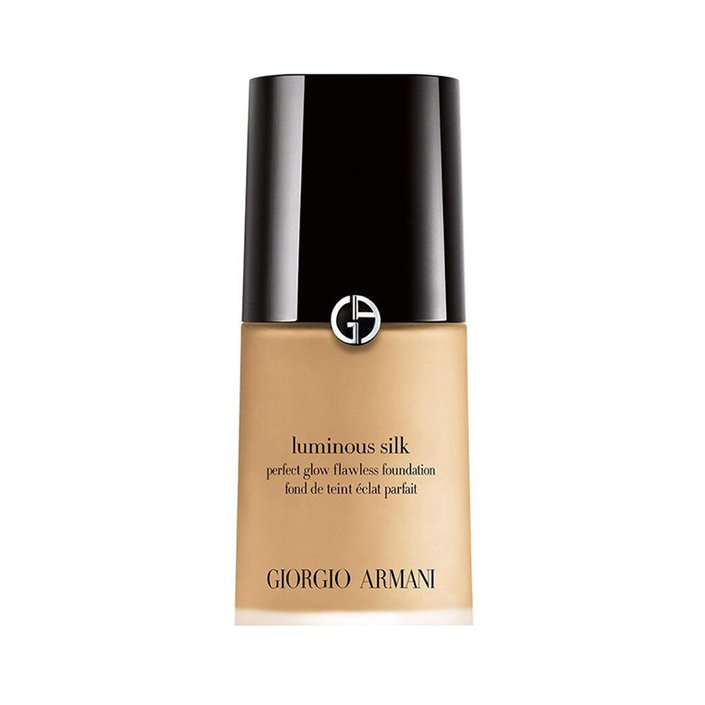 If your beauty vibe is more of that no-makeup-makeup look, consider trying the YSL Beauty Nu Bare Look Tint. An airy, breathable skin tint, this formula has medium-buildable coverage with a radiant finish. It is all about letting the natural beauty of your skin shine through. Enriched with glycerin and hyaluronic acid, the Nu Bare Look Tint also delivers major skincare benefits. Makeup that doubles as a luxe moisturizer? Sign us up!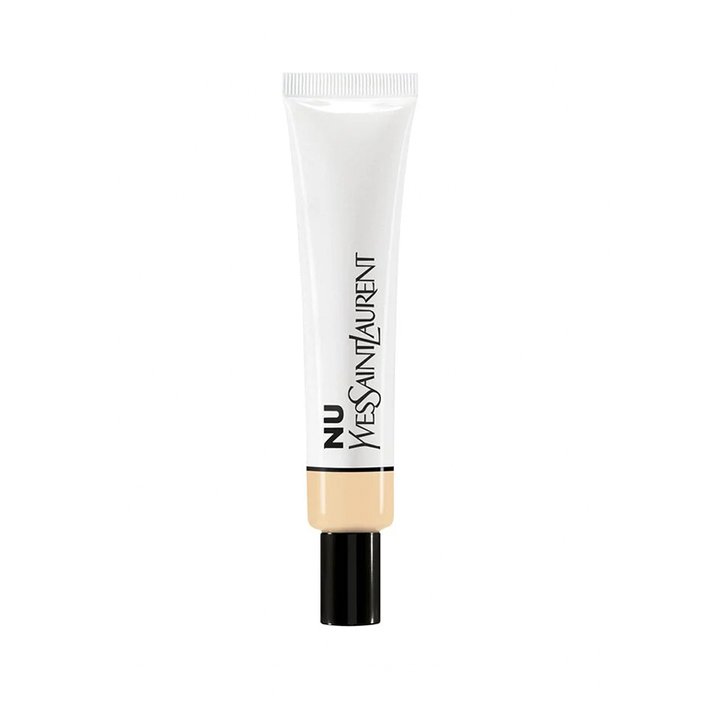 In the market for a full-coverage foundation with a matte finish? Look no further than the Lancôme Teint Idole Ultra Wear Foundation. No matter what your day or night has in store, this waterproof longwear formula will stay put — and stay looking incredible. It's also packed with skin-loving ingredients including hyaluronic acid and vitamin E. And don't be fooled by the buildable full coverage finish. The thin, fluid formula is breathable and lightweight enough for summer.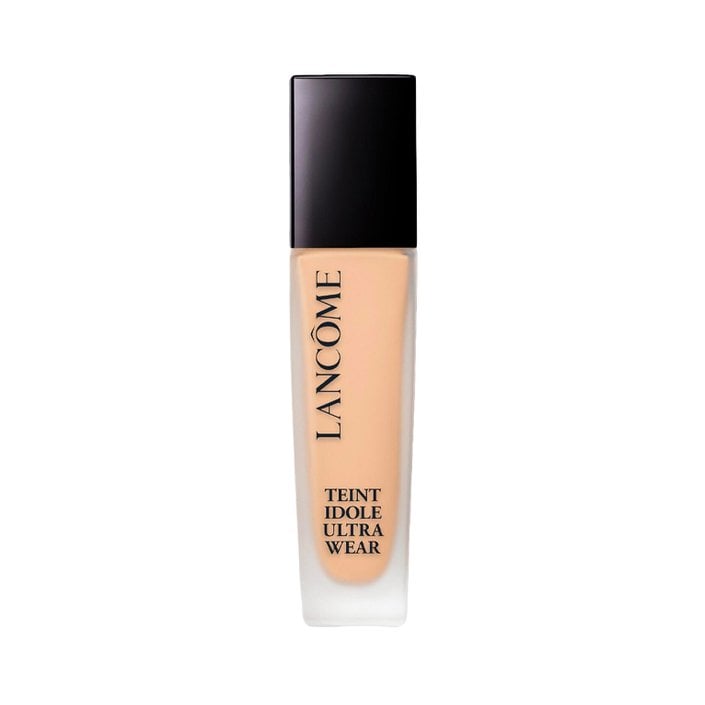 For a light- to medium-coverage option, check out the Maybelline New York Super Stay Up to 24HR Skin Tint With Vitamin C. Vitamin C in the formula helps contribute to a brighter complexion, both instantly and over time. With a glowy, skin-like finish and light fluid consistency, this is the perfect foundation for those who prefer a more low-maintenance look. But that doesn't mean it won't stay in place all day, resisting sweat, humidity and fading.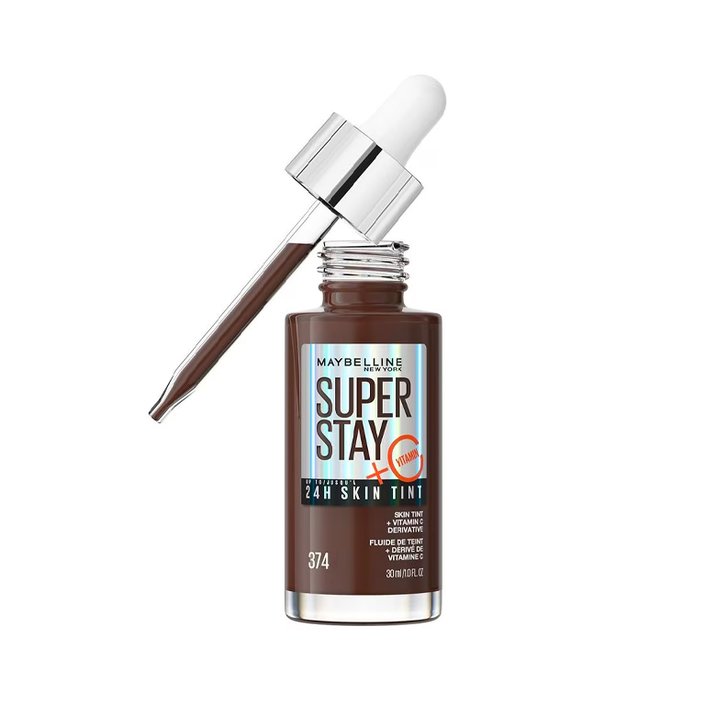 If you have an oily skin type, powder foundation like the L'Oréal Paris Infallible Up to 24H Fresh Wear Foundation in a Powder is a great way to keep unwanted shine at bay. Suitable for all skin types (even acne-prone skin!), this non-comedogenic powder is long-lasting yet comfortable for up to 24 hours of wear. It keeps shine under control and resists transfer, making it the perfect option for hot summer days. It's also waterproof, heatproof and sweatproof.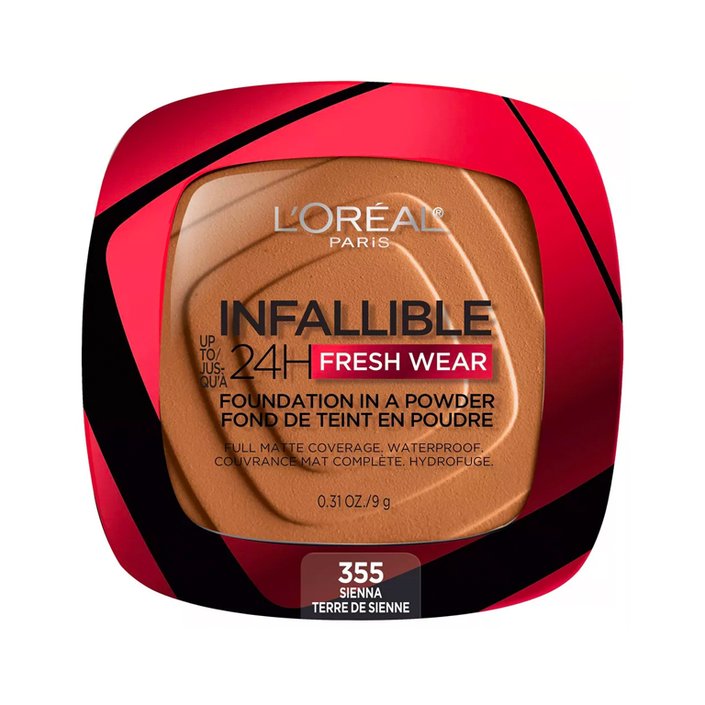 This foundation-serum hybrid from Danessa Myricks Beauty contains powerhouse skincare ingredients like hyaluronic acid and antioxidants to keep your skin hydrated and fight against damaging free radicals. With medium-buildable coverage, the innovative formula claims to help address skincare concerns such as hyperpigmentation, dryness, uneven texture, fine lines and more.
Read more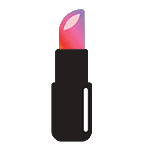 Back to top