A Step-by-Step Guide to Fixing Cakey Makeup
November 17, 2022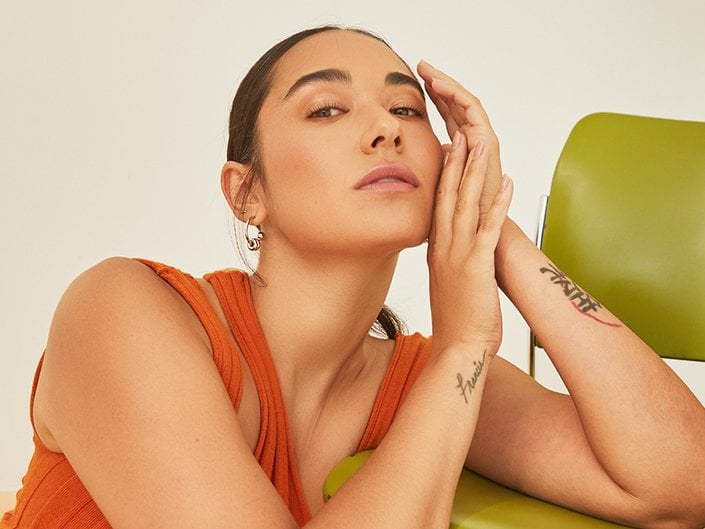 Your makeup can start out looking as flawless as can be, and then, some time around lunch, your makeup starts settling into lines you didn't know you had and appears thick and cakey. Sound familiar? It's happened to the best of us. Thankfully achieving that coveted second skin look and making it last isn't an impossible feat. Here, NYC-based makeup artist Jonet Williamson walks us through her tips for avoiding and fixing cakey makeup.
What Causes Cakey Makeup?
There are many different things that can cause your makeup to get that undesirable cakey look after just a few hours of wear. Makeup begins to look cakey when it settles into the natural lines and wrinkles of your skin. According to Williamson, cakey makeup is most often caused by one or both of the following: "not prepping the skin properly and using dirty brushes or sponges." If your skin is dry from neglecting your skincare routine, this can contribute to your makeup looking less seamless. Another common cause of cakey makeup? Applying too much product.
How to Fix Cakey Makeup in 3 Easy Steps
Step #1: Prep Your Skin and Products
This is why the prep you do before applying your makeup is so important. The first step is cleansing your skin with a facial cleanser that caters to your skin type and needs. Every few days, or as your dermatologist suggests for your skin type, follow with an exfoliator to remove any dead skin cells or surface debris, and then finish with a moisturizer and lightweight sunscreen. A solid skincare routine will give you a fresh, smooth canvas to work with.
Williamson also recommends cleansing your makeup brushes or sponges at least once every two weeks. "Clean brushes and sponges apply makeup much better," she says.
Cleansing is the essential first step of any skincare routine. We like the CeraVe Hydrating Cleanser because it doesn't dry out your skin (which is a major culprit when it comes to cakey makeup). This gentle cleanser contains hydrating ingredients like hyaluronic acid and ceramides to help restore the skin's natural moisture barrier. Use it every morning and evening to cleanse your skin of dirt, oil and residual makeup.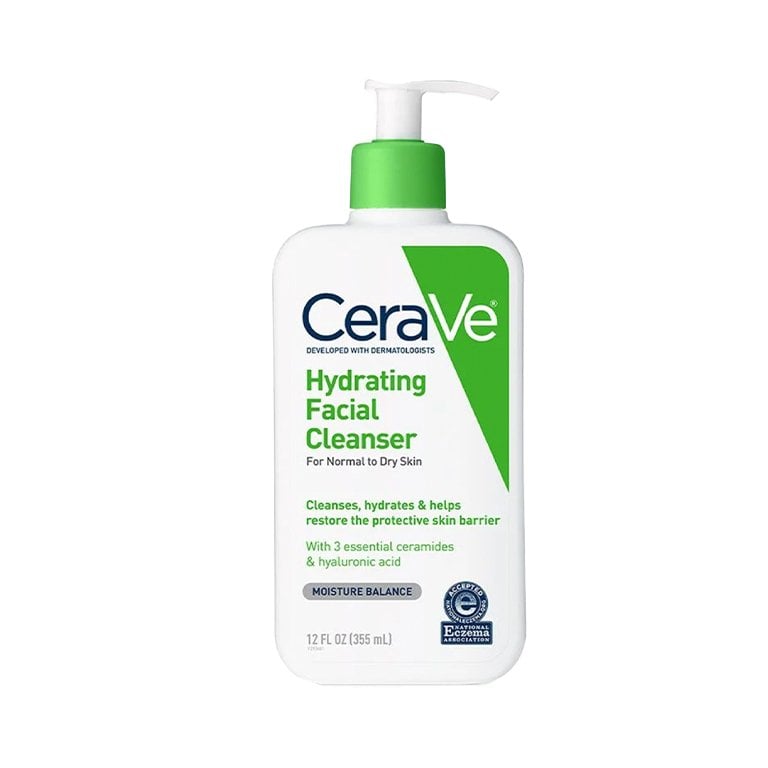 Williamson advises incorporating an exfoliant into your regimen every few days to really make sure your skin is free of debris and dead skin cells. The Mandelic Acid + Superfood Unity Exfoliant is great because it has the pore-clearing effects you want from an exfoliator without any irritation. It's a leave-on liquid formula, so it couldn't be easier or quicker to use. Just pour some out onto a cotton round and swipe across your face.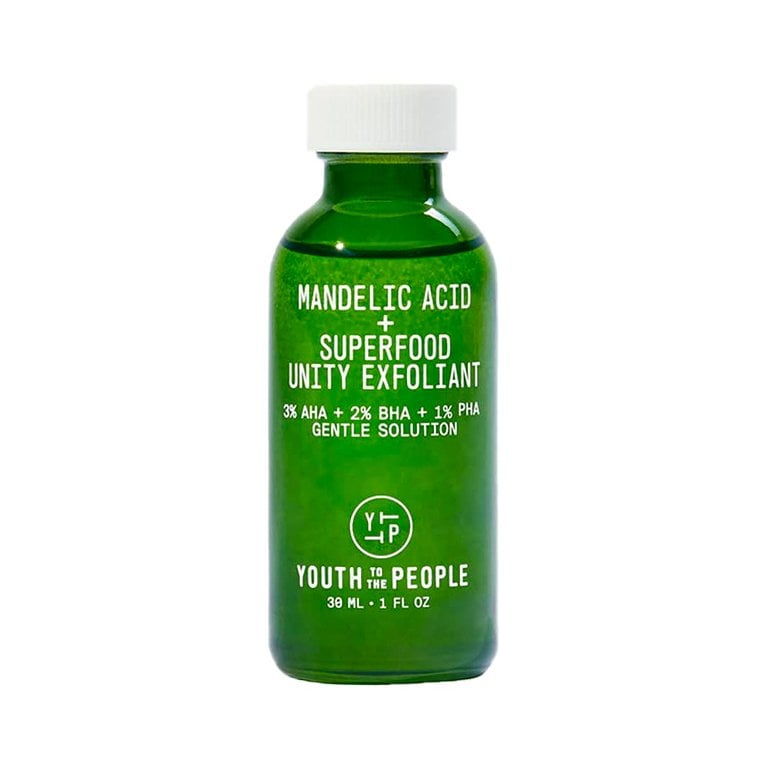 This customer-favorite moisturizer from Kiehl's has a soothing, lightweight texture that you have to feel to believe. But even though it's light as air, it still effectively locks in hydration for 24 hours. It absorbs seamlessly into the skin, practically melting, so it's an ideal moisturizer to use before applying a full face of makeup. But don't just take our word for it. Over 4,000 five-star customer reviews gush about the soothing and healing effects. We especially like it during the winter when dry skin is basically an inevitability.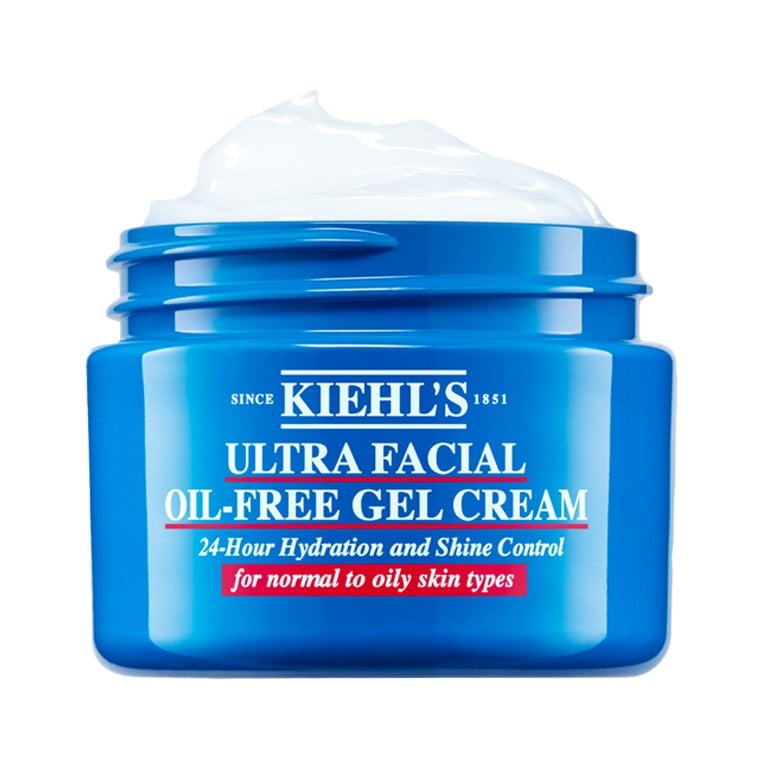 Finally, always finish prepping your skin with sun protection. The Anthelios Mineral Tinted Sunscreen absorbs quickly and feels like a second skin, meaning you don't have to worry about having a greasy base for your makeup. Plus, it's matte and tinted, so it's almost like a complexion makeup product in and of itself.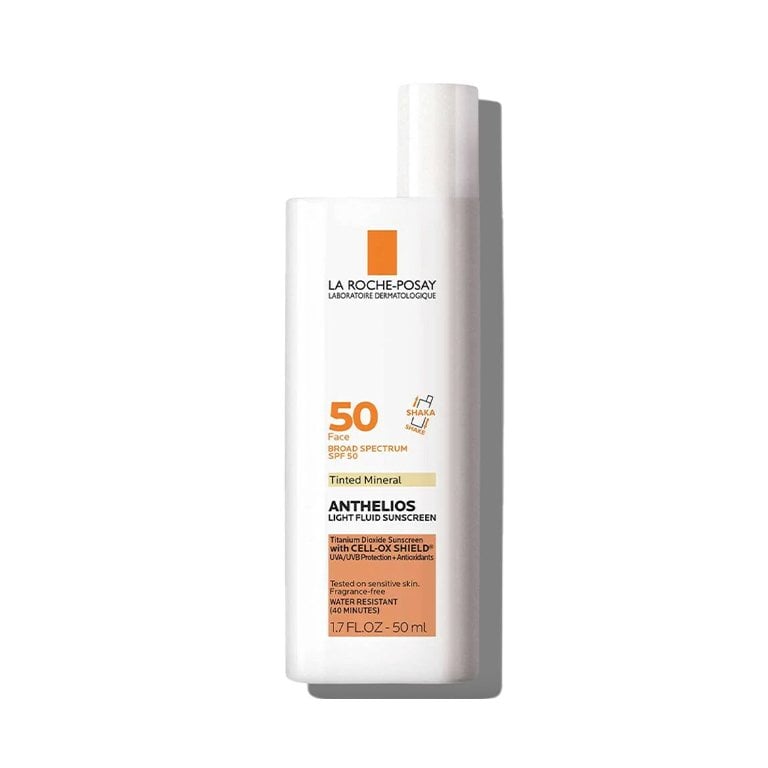 Step #2: Apply Product in Thin Layers
"Try applying foundation and lip products in thin layers so that it all sets properly without looking cakey," says Williamson. Using a makeup primer before your foundation also sets a smooth, radiant base for your makeup to sit on and layer upon.
Another tip for a flawless application is to use liquid foundation and concealer that contain hydrating ingredients like hyaluronic acid. "If using a cream formula, I'll let it melt down a bit to a more liquid consistency before applying," she says.
We recommend the Valentino V-Lighter Face Base Primer and Highlighter for an ultra-smooth, nourished base. This luxe primer will leave the texture of your skin feeling smoother while reducing the appearance of wrinkles and imperfections. It also acts as a highlighter to boost the luminosity of your complexion. To use it as a base for your makeup, sweep the primer across your skin, coating your whole face, with a foundation brush or your hands and blend it in. Remember to wait a few seconds for it to set before you go in with your foundation.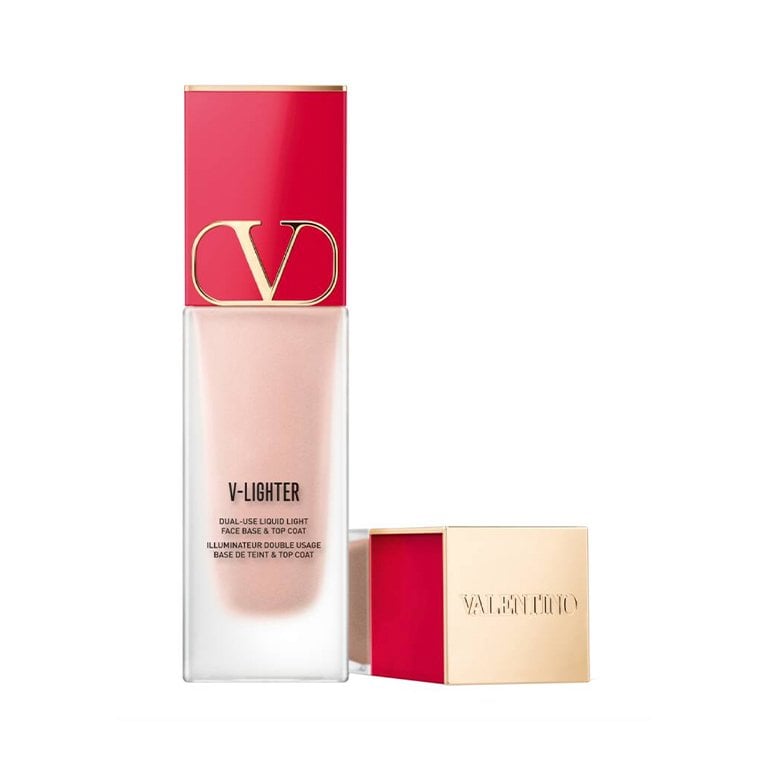 Look for face makeup with skincare benefits, like the Teint Idole Ultra Wear Care & Glow Serum Foundation. As the name indicates, it's a serum and a foundation in one formula. It's packed with skincare-loving ingredients like hyaluronic acid to keep your skin hydrated and perfectly plump. We like that it has buildable coverage, so you can customize your foundation look to your personal preferences. Not to mention it's sweat-resistant — another perk for a longwear complexion product.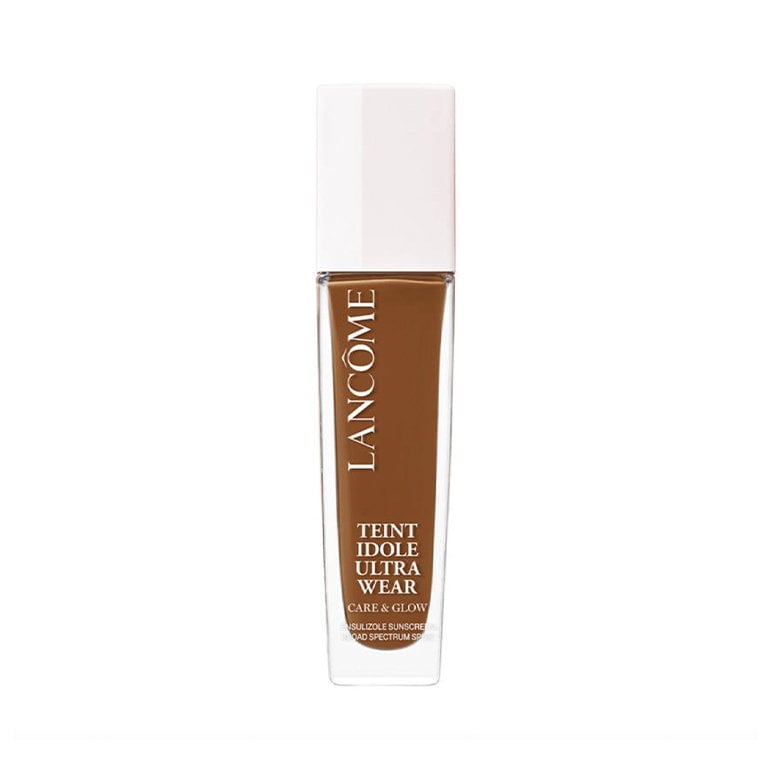 This is another gorgeous liquid foundation option that offers medium-buildable coverage and enhances your skin's natural glow. Swipe it onto your face and blend with a makeup brush or sponge for more radiant, even-looking skin. The long-lasting formula will help prevent cakiness as long as you follow Williamson's steps.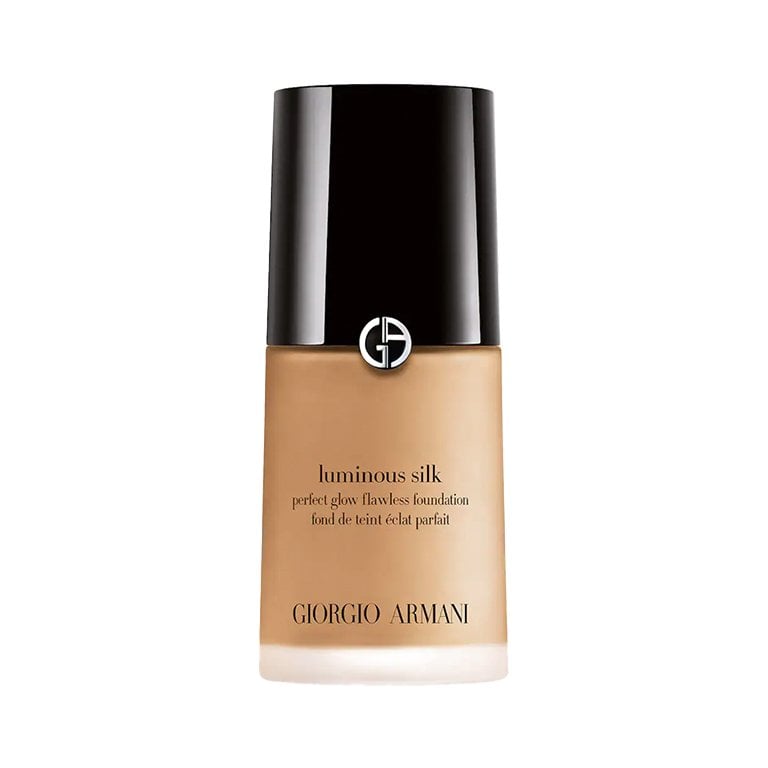 The True Match Hyaluronic Acid Tinted Serum combines makeup and skincare into one innovative, hydrating product. If you prefer lighter-coverage complexion makeup, this is the foundation for you. It's also super easy to apply since you can just rub it into your skin with your hands and use a makeup sponge to touch up. Flawless makeup doesn't have to be a splurge with this budget-friendly option.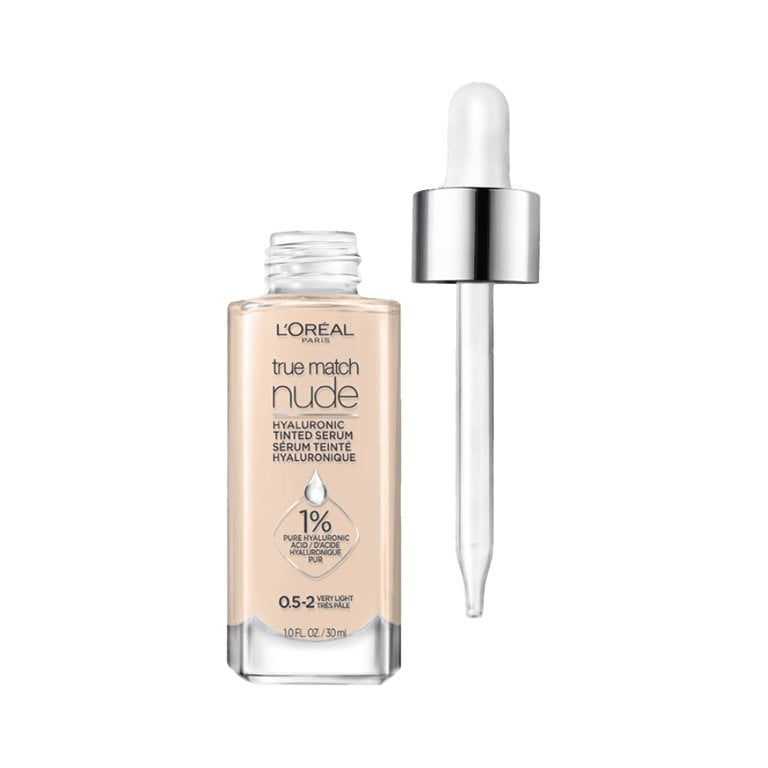 The Bye Bye Under Eye Full Coverage Anti-Aging Waterproof Concealer is our pick for mature skin. This highly-pigmented product will make dark circles, redness, age spots and broken capillaries disappear. Pro tip: A little bit of this concealer goes a long way. All you need is a tiny dot and you'll be able to blend it out to cover any problem areas. Just keep in mind that it's a cream formula, so you have to let it melt a bit before applying.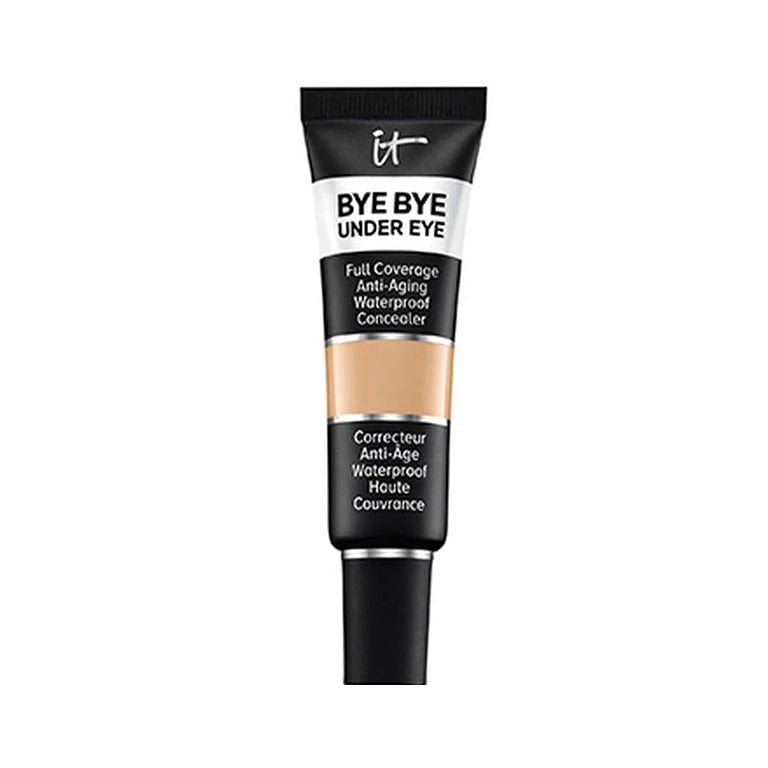 The thing we love most about the Instant Age Rewind Eraser Concealer is the handy sponge-tip applicator. You can just dab it under your eyes and blend without having to reach for any extra tools — it doesn't get much more convenient than that. This concealer doubles as a contour stick depending on the shade you get.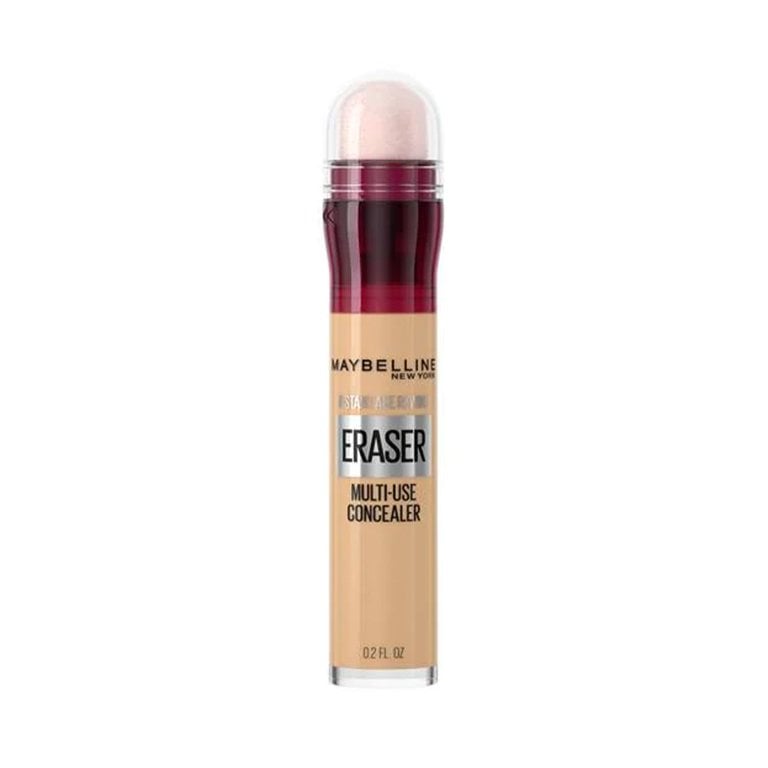 Step #3: Refresh
If you follow the steps above and your makeup still turns cakey mid-day, a quick refresh is all you need. Williamson suggests spraying a beauty sponge with a hydrating face mist or setting spray and gently dabbing it over any cakey areas. This will absorb any excess product and re-blend your makeup. "If the cakey-ness is primarily in the under-eye area, try removing the makeup in that area, re-hydrating, then reapplying under-eye concealer," she says.
Give your skin a midday dose of hydration with the SkinCeuticals Phyto Corrective Essence Mist. This refreshing mist is infused with botanicals to provide long-term skincare benefits, but it will also work in a pinch to combat cakey makeup. A 6.2% concentration of hyaluronic acid and glycerin helps draw and retain water in the skin to deliver all-day hydration. Apply it as often as you need to keep your makeup looking fresh.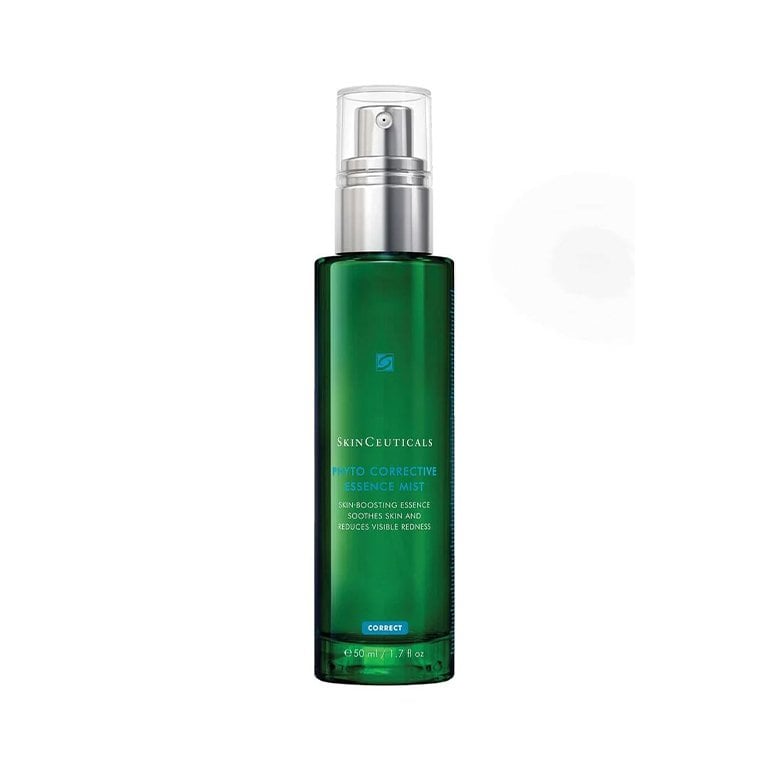 Setting spray like this one from Urban Decay also helps lock in your makeup look and prevent it from getting cakey as the day goes on. You can give yourself a midday spritz if you need a refresher, but spraying this product on your face immediately after you apply your makeup should also keep it from settling into fine lines.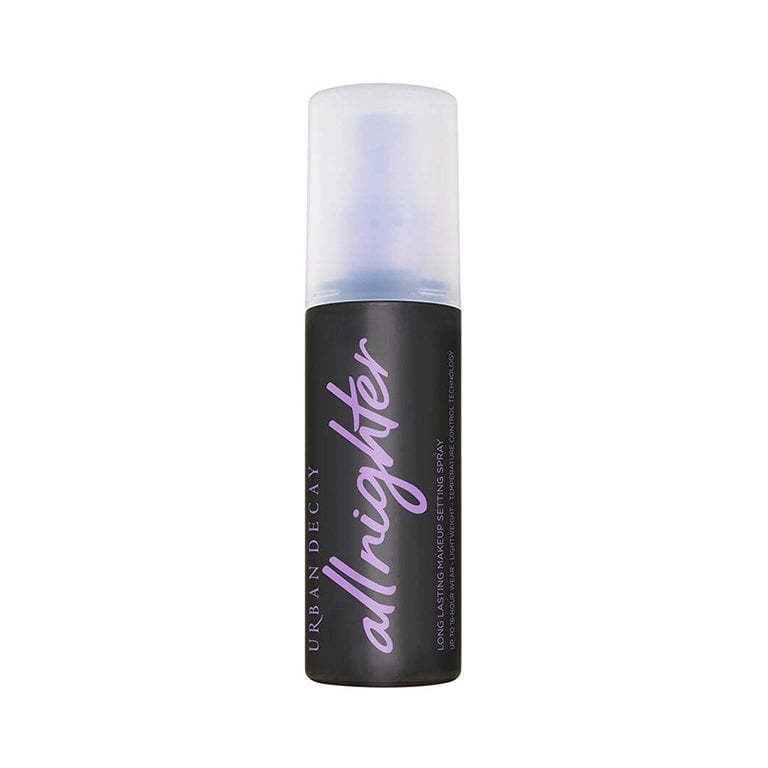 Photo: Chaunte Vaughn
Read more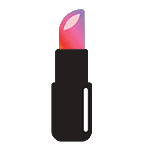 Back to top