7 Genius Ways to Keep Your Makeup Organized and Clutter-Free
August 25, 2022
Perhaps it's implied, but we Makeup.com writers and editors have a mild obsession with products. To stay sane as our makeup collection steadily increases, we're constantly searching for clever ways to keep our makeup organized and clutter-free. Ahead, we've rounded up seven of our favorite ways to store makeup brushes, lipstick, eyeshadow palettes and more — from spacious train cases with dividers to DIY hacks you'll wish you had thought of sooner.
Maximize Your Drawer Space With Organizer Trays
It's all too easy for the drawers of your vanity to turn into a mess of products, but organizer trays of varying shapes and sizes help keep it all contained. Pro tip: Be sure to measure your drawers before adding trays to your shopping cart so you can buy the perfect amount to cover the full extent of the space.
Use Drawer Inserts to Store Eyeshadow Palettes
If your eyeshadow palettes are piling up in mass quantities, consider organizing them with sectioned drawer inserts. It will make it much easier to keep track of every palette you own — and ensure they all get an equal amount of love.
Contain It All in a Train Case
Want to contain your makeup collection in a bag? Try a train case with dividers. It'll keep you from having to dig to find specific products and will also prevent leaks, spills or breaks since it's all so neatly packed.
Consider Acrylic Organizers
Whether your collection is *this* extensive or not, it makes a strong case for sticking to acrylic containers. We love how this content creator not only organized by makeup category but also got creative separating them by colors.
Invest in a Rotating Organizer
If you want to keep your products out of your vanity, a rotating organizer is a smart way to prevent disorderly chaos. It spins 360 degrees so you can easily access your beauty essentials from every angle.
Rebrand An Art Case
Struggling to figure out a solution to organizing your many eyeliners, eyebrow tools, and lip pencils? Self-proclaimed "organization-obsessed makeup and hair designer" Pippa Woods brilliantly uses a "case for drawing pens from Amazon," as told to a curious follower.
Upcycle Your Candles to Use as Makeup Organizers
If you're looking for a savvy way to elevate your makeup organization game, upcycle your old candle jars into makeup organizers. This beauty enthusiast transformed four ultra-chic Diptyque candles and dedicated each vessel to a specific type of makeup product.
Read more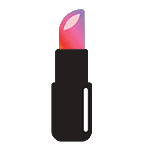 Back to top