5 Best Eyeshadow Palettes For Every Type of Makeup Look
March 23, 2022
Eyeshadow has the power to make or break your makeup look, so it's only right that you invest in eyeshadow palettes that are guaranteed to please. Maybe you like to experiment with bold, contrasting colors; or perhaps neutrals are more your thing. Either way, you can't go wrong by adding one of these eyeshadow palettes to your collection. Keep scrolling to discover the best eyeshadow palettes that can be used for every type of makeup look.
1 / 5
If you're a fan of the Urban Decay Naked palettes, you won't want to miss out on the latest drop from the brand. It offers 12 rich, earthy shades, featuring an assortment of greens, oranges and tans so you can play around with pigments in both the warm and cool toned families.
2 / 5
This palette from NYX Professional Makeup makes a case for going big or going home. With this palette – which, yes, contains 40 shades – is a must-have if you like to experiment with eyeshadow but tend to prefer more neutral colorways.
3 / 5
If your signature look leans more minimal, keep this palette on your radar. The top pans hold four rosy-toned pigments while the bottom ones contain neutral shades in both matte and metallic finishes. The best part? It's tiny enough to slip into your pocket or purse for a simple makeup look on the go.
4 / 5
Trust us, you'll love creating luxe-looking nighttime looks with this gorgeous palette from Lancôme. It features five long-wearing shadows in vibrant, playful shades that pair well with every skin tone. Plus, each intensely-colored shadow glides on smoothly, making it easy to blend and buff out.
5 / 5
Retro makeup looks are back. If you're all in on the trend, we highly recommend trying out this midi-sized palette by Natasha Denona. It features 15 shadows, which range from burgundy and mauve shades to taupes and vintage pinks, so you'll have everything you need to put together nostalgic, retro-inspired looks with a modern twist.
Read more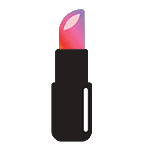 Back to top