32 Editor-Approved Mascaras for Every Budget
February 09, 2023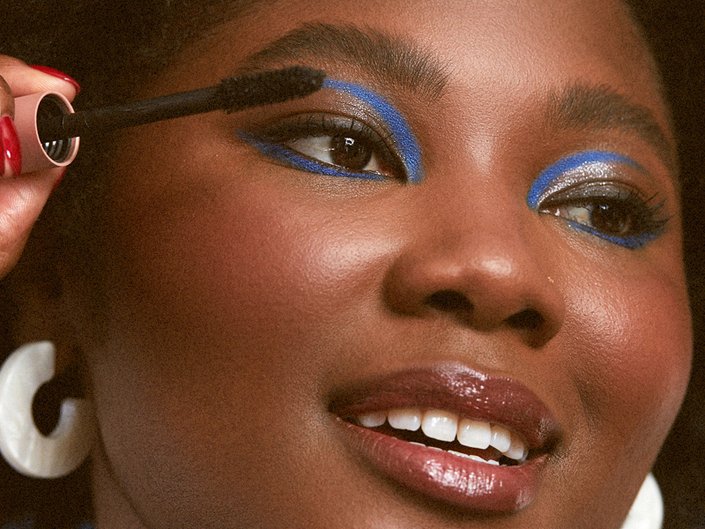 Whether your lash goals are to volumize, lengthen, thicken or anything in between,
finding the right mascara
for your
lash type
isn't always an easy feat. There's certainly no shortage of formulas to try, but we know that spending all of your money on finding "the one" isn't ideal. So to narrow down the playing field, we rounded up over 30 of our favorite mascaras of all time. Below find the
best affordable
and luxury options for dramatic volume, extreme length, impressive curl and more.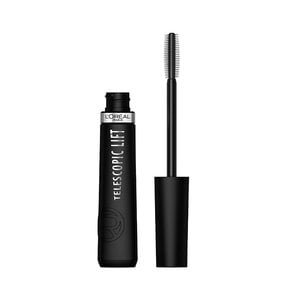 1 / 32
Give your lashes a flirty, lifted effect with this lengthening and volumizing mascara. Its double-hook bristles grip and lift every little lash, and the inky formula offers up to 36 hours of wear.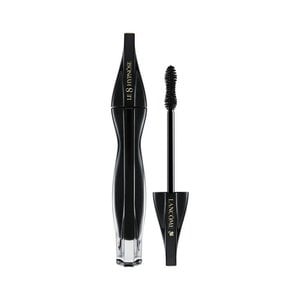 2 / 32
Add plush volume to your lashes with this conditioning mascara. Infused with a comforting serum, it revitalizes lashes and leaves them stronger and healthier in just four weeks.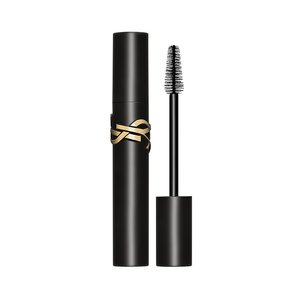 3 / 32
For thick, fanned-out lashes, reach for Lash Clash Extreme Volume Mascara. The intensely pigmented formula and conical wand builds all-day volume with a single swipe.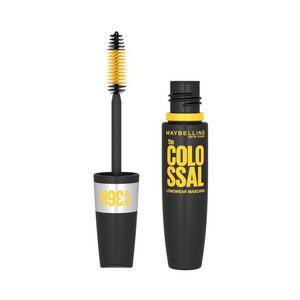 4 / 32
For a formula that will stand up against sweat, rain and tears, look no further than this option from Maybelline. The seriously longwear formula dramatically volumizes lashes, is flake- and smudge-resistant, plus lasts for up to 36 hours.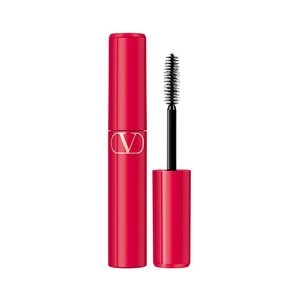 5 / 32
Instantly fake the look falsies with this mascara that adds 15x the volume of your naked lashes. The intensely black formula will stay intact up to 24 hours, flake-free.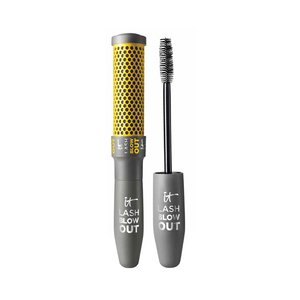 6 / 32
The wand, designed to mimic a barrel hairbrush, features tiny microspheres that latch onto every lash to boost volume, length and lift. Plus, the biotin-infused formula strengthens lashes and intensifies the rich black pigment.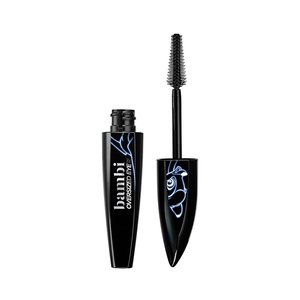 7 / 32
Get that wide, doe-eyed look in a single swipe with this lifting, curling and volumizing mascara. The brush latches on to even the tiniest lashes and extends them so you look more awake.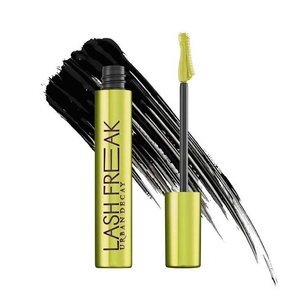 8 / 32
The unique asymmetrical brush is designed to load each lash with the maximum amount of formula to give you extreme volume, sans clumps. First, use the tip of the wand to separate and define every lash then use the flat, curved edge to lift them to new heights.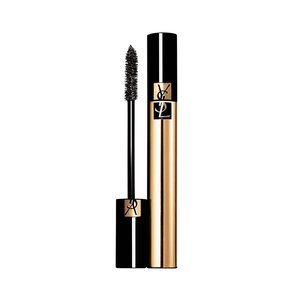 9 / 32
The luxe black and gold packaging houses a powerful formula that seamlessly volumizes and defines long
and
short lashes for a fluffy, dramatic look.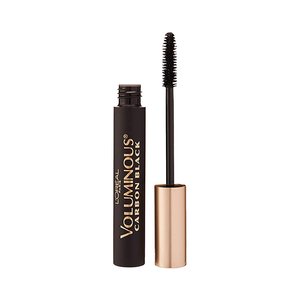 10 / 32
This volumizing mascara has been a cult favorite for years. It works to lengthen and build up lash thickness up to five times their natural size. One editor swears by it because it doesn't flake or smudge, no matter how watery her eyes are.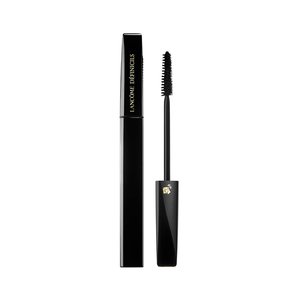 11 / 32
If your lashes need a little oomph, grab this pick. One swipe of the thin, fluffy brush dispenses a muted black formula that gives you natural definition and results in an effortless 'I woke up like this' look.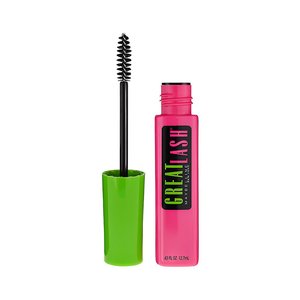 12 / 32
This iconic mascara has been around for 50 years — and for good reason. The volumizing formula thickens and conditions to give you an eye-catching full lash look in seconds.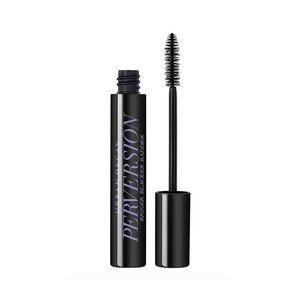 13 / 32
This ultra-creamy lash-enhancer defines and volumizes each lash with every coat. Plus, it's formulated with marine collagen and honey, so it's actually nourishing and protecting lashes, too.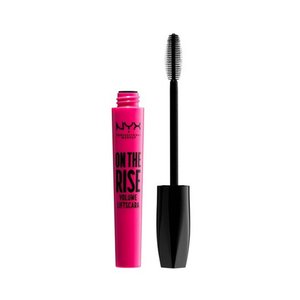 14 / 32
Replicate the look of an expensive lash lift for only $11 with Liftscara, which instantly lengthens and curls.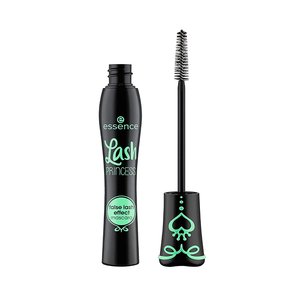 15 / 32
At only $5, Lash Princess is the perfect budget-friendly mascara to give your lashes falsie-like length. The fiber brush amps up the volume, while the ophthalmologist-tested formula is gentle on the eyes.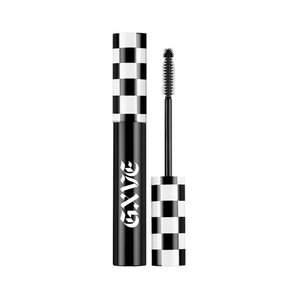 16 / 32
Lift, curl and lengthen every lash type with this vegan and cruelty-free favorite. It offers length and definition sans clumping, and the ball tip of the wand grabs every single lash.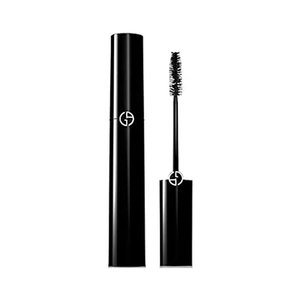 17 / 32
A high-impact, glamorous look has never been easier to achieve, thanks to this mascara. Together the patented bristle-weave brush and the intense formula define, lengthen and volumize every single lash in a single coat.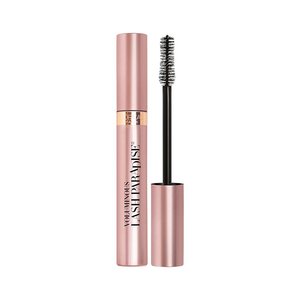 18 / 32
The wand, which is made with over 200 bristles, efficiently catches every lash and fluffs them out for a striking, full-bodied effect.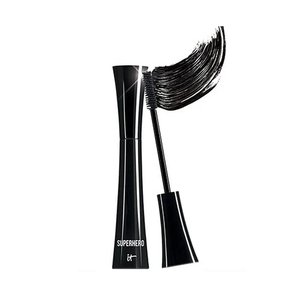 19 / 32
Consider this mascara skincare for your lashes. Developed with plastic surgeons, it contains powerful eyelash-lifting polymers, strengthening biotin and volumizing collagen — which all work together to condition and create a fuller looking lash line.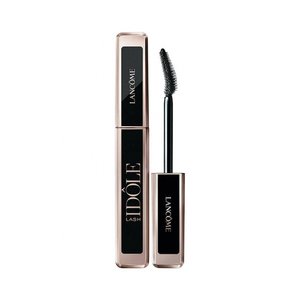 20 / 32
If you're looking for an everyday mascara, this one from Lancôme is perfect. It enhances your natural lashes by offering lift, length and fluffiness without looking over the top.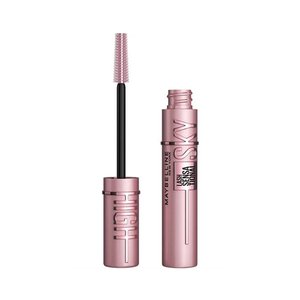 21 / 32
Your lashes will reach new sky-high lengths with this
TikTok-viral mascara
. Formulated with bamboo extract, it works to elongate and volumize without flaking or smudging.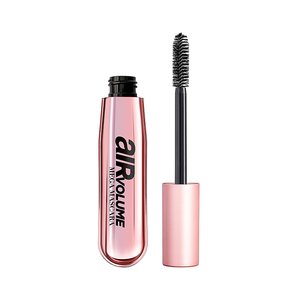 22 / 32
When applying volumizing mascara there's usually a thin line between achieving gorgeous fluffy lashes and frustrating clumpiness. You won't experience that with this pick though, because the formula is feather-light and totally buildable, allowing you to apply multiple clump-free coats.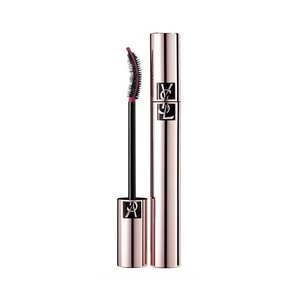 23 / 32
Formulated with bamboo, coconut and walnut leaf, this nourishing mascara dramatically curls lashes with the curved brush — no eyelash curler required.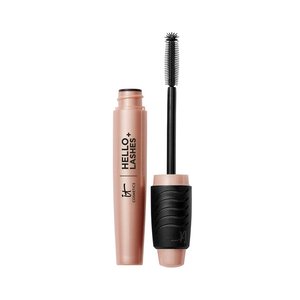 24 / 32
Infused with argan oil, biotin and jojoba oil, this volumizing mascara conditions to minimize lash loss and is easily removable without harsh tugging.
25 / 32
Experience fuller, thicker lashes with this clean mascara formula. As you continue to use it, the tripeptide complex in the formula strengthens and conditions your lashes so they look bolder with each wear.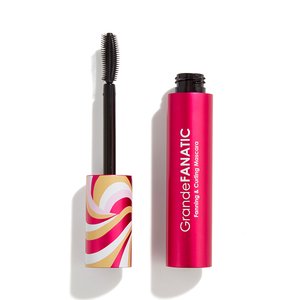 26 / 32
Because this lifting mascara is formulated with Widelash, Grande Cosmetics' signature biotin peptide, the chance of you losing lashes from wear actually decreases. How, you ask? It helps to anchor the one to two lashes you naturally lose per day so your eyelashes look fuller and healthier with continued use.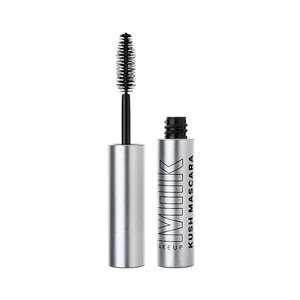 27 / 32
The ultra-nourishing hemp-derived cannabis seed oil in this mascara makes the formula extremely creamy, without feeling heavy. Once applied, lashes look feathery soft and don't get crunchy even after hours of wear.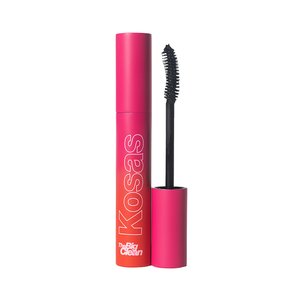 28 / 32
The oversized, ergonomically-curved brush deposits a creamy formula made with provitamin B5 that not only volumizes, but also revives and conditions weak, brittle lashes.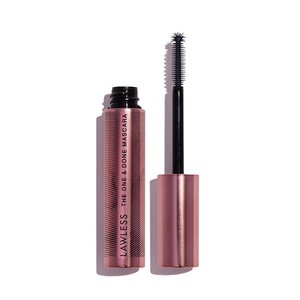 29 / 32
If you love the look of thick, dramatic lashes, this mascara will be your new best friend. It truly does it all — lengthening, volumizing, defining and lifting with just one coat.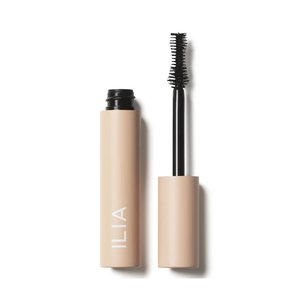 30 / 32
The beauty in this mascara is the formula — it's extremely buildable so you can achieve your desired volume, and eyelashes never feel heavy. Plus, the unique violin-shaped brush completely wraps each lash without smudging.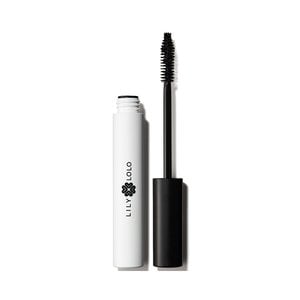 31 / 32
This vegan mascara is one of our favorites for those with hooded eyes because it never smudges or flakes — which is also a bonus for contact wearers.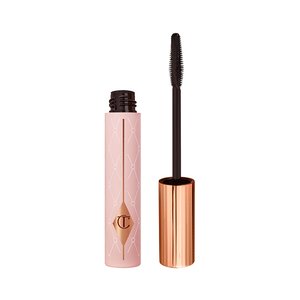 32 / 32
Amplify your lashes in seconds with this weightless mascara that seamlessly stretches and volumizes. The results are literally eye-opening — your eyes look brighter which ultimately helps you look more awake.
Read more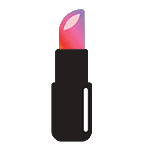 Back to top