Beauty Q&A: How Do You Apply Glitter Eyeshadow Without Fallout?
March 25, 2020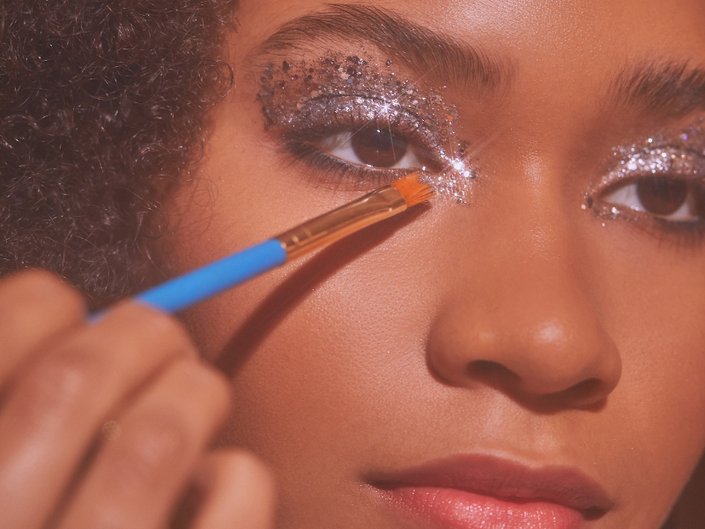 I love a good glitter eyeshadow look, but I'm less than fond of the fallout that comes with it. I prime the eye and delicately place the pigment, yet somehow more glitter lands on my cheek than my actual eyelid. Sigh. To find out how to get even the shimmeriest of shadows to stick to and stay on my eyelid, I turned to makeup artist Dominique Lerma. Ahead, she's giving us some tips on how to prevent glitter eyeshadow fallout once and for all.
Tip #1: Start With the Eyes
When it comes to dealing with glitter eyeshadow, it's best to finish your eyeshadow before starting your complexion. "The clean up will be so much better," says Lerma. "You can brush off excess shadow easier and apply your product with a heavy hand."
Tip #2: Pick Your Primer
Lerma says the key to long-lasting and fallout-free glitter eyeshadow comes down to picking a primer specifically formulated for glitter shadows. "I apply the primer directly where I am going to focus the glitter application," says Lerma. "If I want to do a smoky eye, for example, I will carve out the crease using matte shadow and then finish with the glitter primer and glitter application, so it's impactful and aides with fallout." Not sure which primer to choose? One of Lerma's faves is the

NYX Professional Makeup Glitter Primer

.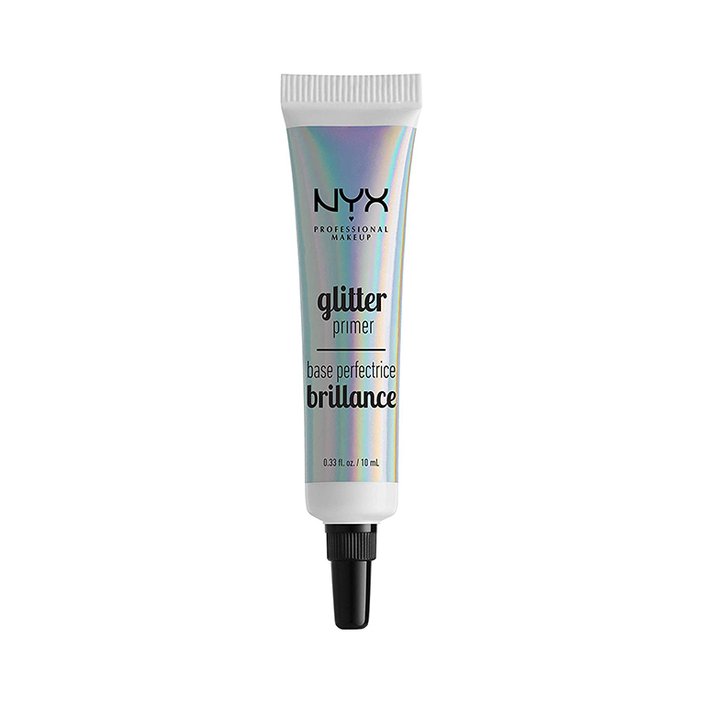 Tip #3: Prep Your Brush
Making sure that loose, refined glitter, like the NYX Professional Makeup Metallic Glitter, sticks to your brush is key. To help the product stick to the brush fibers, lightly spritz your brush with setting spray. Not only will this give you greater color payoff, but it will also minimize fallout. Lerma also recommends opting for a synthetic brush, like the Moda Metallics Small Eye Shader Brush, to better help grab onto the glitter.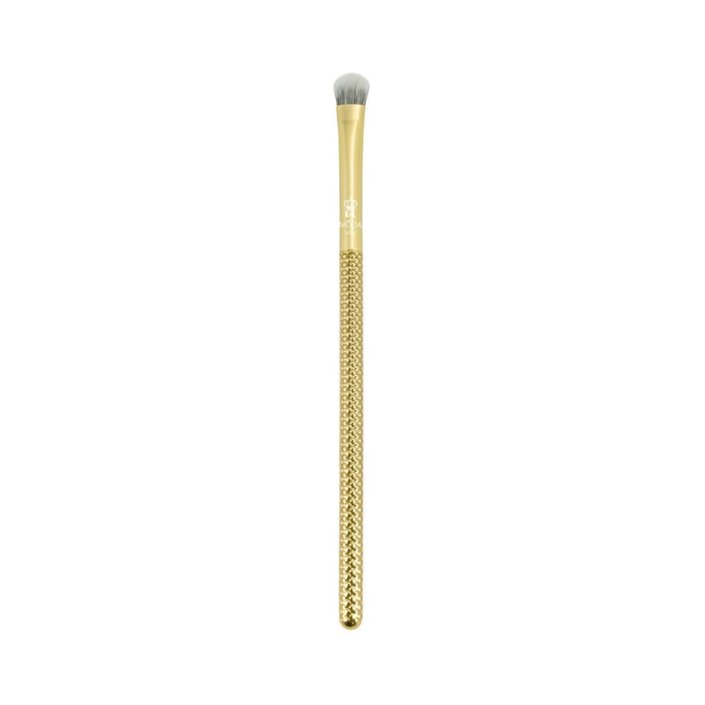 Tip #4: Don't Overuse Product
Starting out with too much product will only lead to excess fallout. To prevent picking up too much off the bat, Lerma likes to pour glitter into the product's cap and work from there. "I'll gently tap the brush to safeguard that the same amount of product is on all sides of the brush." Then, pat the glitter onto your lid. You can repeat the process to increase intensity.
Tip #5: Clean Up
While these tips will help you minimize fallout, there's no foolproof way to stop it altogether. Thankfully, cleaning up your complexion is easy. Take a fan brush to gently sweep away glitter from the under-eye or cheek area. "For the excess that won't budge, I take a small piece of tape to remove the glitter," says Lerma. "In my years of working with glitter, this has proven to be the fastest and most thorough way to remove fallout."
Tip #6: Finish and Set
Once your eyes are complete, finish the rest of your makeup. Just make sure to use a setting spray once you're done. Not only will this make your complexion look fresh throughout the day, but it will also help your glitter shadow stay on your lid, and off your under eye, from morning to night. We recommend the

Urban Decay All Nighter Setting Spray

.
Read more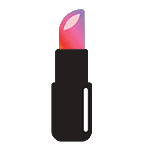 Back to top