4 Easy Mascara Application Tips to Follow for Maximum Volume
January 26, 2021
Whether you're looking to create a

graphic makeup look

or simply need to put yourself together five minutes before a Zoom call, we believe

mascara

is one of the most reliable makeup products out there. It has the ability to transform how you look and feel with just a couple of swipes. And while finding a good

volumizing or lengthening mascara

is the first step to getting beautiful, fuller looking lashes, how you apply it can make them look even better. Ahead, check out four easy tips for applying mascara for maximum volume.
Clean Your Brush Well
A wad of mascara on your brush can make it difficult to get long, luscious lashes. Before applying the first layer of mascara, make sure to wipe off any excess product to avoid clumpiness. We like the
L'Oréal Paris Air Volume Mascara
because while it is a volumizing formula and has a thick brush, the formula is very lightweight so it doesn't clump and applies effortlessly on both short and long lashes.
Apply at an Angle
Whether it's on the 'gram or IRL, you probably already know that angles are everything. This is true even when you apply your mascara. For the best results, apply your mascara with your brush facing up and outward. Applying it this way helps to get each and every lash.

Wiggle at the Roots
Don't be afraid of your mascara wand. Get in at the base of your lashes and wiggle. This will ensure that you're distributing product evenly and will leave your lashes looking longer. Plus, the thicker your lashes look at the base, the less need you'll have for eyeliner.

Layer, Layer and Layer Some More
Layering mascara is a serious skill. Too much and it's clumpy, not enough and you can't really see a difference. Everyone has their sweet spot when it comes to the number of coats needed to achieve maximum volume, but we recommend at least three. Don't be afraid to mix mascaras either. Every mascara is formulated differently, so sometimes it takes a little creativity and patience to get it just right.
Read more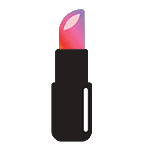 Back to top