17 Best Volumizing Mascaras for Fuller Lashes in 2023
December 05, 2022
Whether you're seeking long, fluttery lashes, a perfect curl, a waterproof finish or natural-looking definition, there's a mascara formula out there to match every lash need. If true drama is what you're after, we recommend reaching for a volumizing mascara. Volumizing mascaras fan out your fringe and add thickness to make it look like you applied individual falsies or got lash extensions, minus all the hassle. Keep reading for the volumizing mascaras our editors swear by.
What Is a Volumizing Mascara?
A volumizing mascara is a mascara that works to lift, lengthen and make your lashes appear fuller. Some volumizing formulas contain fibers that cling to the lashes to help them appear thicker and denser. These mascaras also typically provide a lot of pigment to help define lashes, plus a curved brush to help provide a curling and elongating effect.
How to Apply Volumizing Mascara
Apply your volumizing mascara just like any other mascara formula: by wiggling the wand from your lash root to tip. Apply one coat for a more natural voluminous finish, or multiple coats for a bolder, more dramatic look. Pro tip: Flip the wand vertically and wiggle it up and down along each lash to ensure fullness and puffed-up volume in a snap. Sometimes applying a lash primer first will intensify the effect of your volumizing mascara.
The 17 Best Volumizing Mascaras
1 / 17
For a serum-infused volumizing formula that lifts, sculpts and lengthens lashes, look no further than this TikTok-famous mascara. It contains amino acids, shea butter and a black balm proprietary formula to revitalize and strengthen lashes over time.
2 / 17
Score length and volume in one tube with this dramatizing mascara. The flexible wand lets you coat every single lash, including the stubborn little ones at the inner and outer corners. Bamboo fibers and extracts elongate and thicken your lashes without weighing them down.
3 / 17
Add major volume and a swoop to your lash fringe with this no-clump formula. It has a feathery soft consistency that wraps around each lash to help give it the appearance of more lift, definition and fullness.
4 / 17
Say hello to volumized lashes with this formula that contains a proprietary serum infused with biotin, argan oil and jojoba oil to help strengthen and nourish each lash. We love how this one gives you a separated and curled lash look with just a few swipes.
5 / 17
This clean, vegan formula works to lift lashes from root to tip, giving your natural fringe ten times more volume. It's also extremely pigmented and quick-drying, won't flake throughout the day and is formulated with nourishing coconut, avocado and sunflower seed oils.
6 / 17
A blend of hard and soft waxes work to add volume, length and definition to natural lashes without clumping by the second (or third) coat.
7 / 17
The ultra-thick brush in this mascara tube will give you intense volume all day long. The formula has a 24-hour smudge proof finish, evenly coats each lash and adds lengthy definition with just a few swipes.
8 / 17
There's a reason this mascara is a crowd-favorite. The clean formula instantly adds volume for fuller, defined lashes. It contains shea butter to nourish plus arginine to help promote a strong, healthy-looking and natural fringe.
9 / 17
This drugstore fave works to give you the volumized lashes of your dreams with a special hourglass-shaped brush that helps lift and lengthen the lashes. It has a matte-black finish to finish your eye makeup off with a bold, defined touch.
10 / 17
Lift and volume is easy to come by with this lightweight luxe formula. It has thick, wavy bristles that coat each lash and a creamy finish that will nourish lashes from root to tip without drying them out or flaking.
11 / 17
Shea butter and jojoba oil makes this mascara a must-try if you're looking to nourish and promote healthy lashes. It's also buildable, allowing you to create a natural lifted look with just one swipe or a bold, curled finish with a few.
12 / 17
Lengthen and fluff the lashes with this volumizing formula. The big, bristly brush's heart-shaped fibers cling to each lash for a thicker finish, and the formula contains cannabis seed oil and vegan beeswax to strengthen and soften your natural fringe.
13 / 17
This buzzy clump-free formula will give your lashes the wavy volume they deserve with clinging technology and a flexible brush. It also contains vitamin B5 and castor oil to nourish and strengthen each lash.
14 / 17
This volumizing formula is a must-try because it contains castor oil to help nourish lashes. It's also long-wearing and will keep your lashes lifted for hours — with no touch-ups required!
15 / 17
For a tubing option that slips off easily at the end of the day with makeup remover, opt for this volumizing formula. It contains wavy fibers for a mult-dimensional finish, plus 2% argan oil to condition lashes. It also has a triple-wax mix and film-forming agents to ensure that it stays smudge-free all day.
16 / 17
Formulated with lacquer tree and rice bran waxes, plus castor and argan oil, this ultra-moisturizing formula works to condition lashes and soften them for a naturally lifted look.
17 / 17
Volumized lashes are a swipe away thanks to this peptide-packed formula. It contains a tri-locking system that helps keep the pigment in place for hours, plus pro peptide to help strengthen, define and nourish each lash. Together, the combination gives you voluminous, full lashes in a snap.
Read more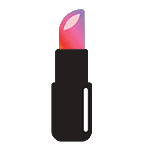 Back to top