I Have Constant Watery Eyes and These Are the Makeup Products I Swear By
August 11, 2023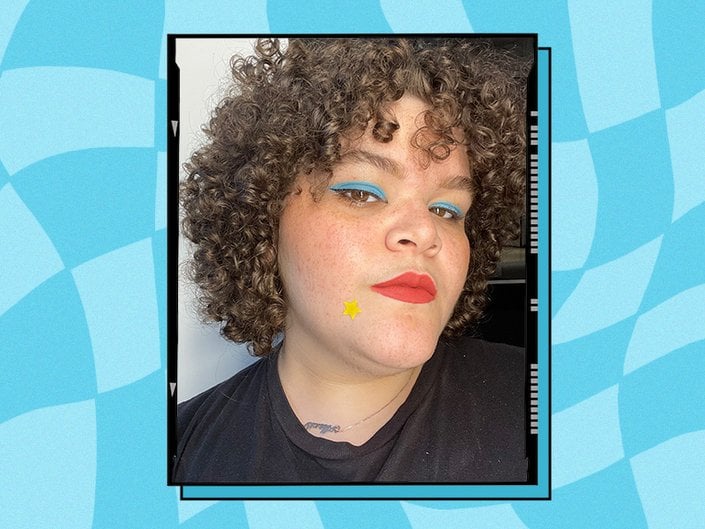 Without fail, every time I do my makeup something happens to make my eyes water, ultimately messing up my final look that I spent so long doing. For me, it's a mix of allergies, sensitivity to eye makeup and an over-productive tear duct that doesn't really need a reason to start tearing up. By no means does this stop me from creating over-the-top full glam looks and colorful graphic eyeliner moments. Instead, I gravitate towards the same dedicated group of products that I know will last through sweat, tears, rain and whatever moisture is trying to ruin my eye makeup. For the fellow teary-eyed makeup lovers out there I'm here to help you find the best products that'll power through even the wateriest of eyes. Below, learn more about the cause of watery eyes along with my personal tips and product recommendations that'll rescue your makeup from a runny tear duct.
What Causes Watery Eyes?
Eyes tearing up can occur from many different things. Allergies, expired makeup and general eye sensitivities may have you tearing up every time you step outside or use one of your favorite mascaras. You may even tear up just by yawning for too long. According to the American Academy of Ophthalmology, eyes may water from an allergen like dust, pollen, pet dander and smoke. Anything that irritates the eyes, producing redness, inflammation and tearing, is an allergen.
These things are very normal and (in some cases) hard to avoid long-term without proper medication by a medical professional. There are allergy medicines and eye drops that you can buy to help with this issue, but always speak to a doctor before self-medicating.
If your eyes mainly tear up when using certain makeup products, stop using those products. You may have a sensitivity to the formulation, or it could be expired. Per Mayo Clinic Health System, this could prompt your eyes to get irritated, which leads to watery eyes.
How to Do Makeup with Watery Eyes
The trick to doing makeup with teary eyes is all in the type of products you use and how you use them. With the right ones, you won't have to give up bold looks in fear of them getting ruined by a tear mark or forgo camera-ready soft glam makeup. Here, read the editor-tested tips and application recommendations for a makeup look that'll last with watery eyes.
Tip #1: Prime Your Eyelids
Before going in with any eye makeup, always use an eyeshadow primer to prep your eyelids. An eyeshadow primer will help absorb any oil on your lids that could break up your makeup throughout the day, leading to patchy makeup. Use a dedicated primer like the Urban Decay Eyeshadow Primer Potion that fills in uneven skin to create a smooth foundation for your eyeshadow and eyeliner. If you're in a pinch and don't have an eyeshadow primer, you can use a full-coverage concealer that you know won't crease or eat away at pigment.
For your eyelashes, use a lash primer before applying mascara to nourish your lashes while building a better foundation for a more dramatic look. Try the L'Oréal Paris Voluminous Lash Primer which builds volume and conditions eyelashes for a primed base before applying mascara.
Tip #2: Set Lids for Longtime Wear
Setting your makeup is just as important as priming. As the very last step in your makeup routine, spritz some setting spray on your face. A tried and true in my makeup bag is the
Urban Decay All-Nighter Waterproof Makeup Setting Spray
which works just as well as you've probably heard — seriously I've been buying this setting spray since high school. Your makeup will be smudge-resistant, transfer-proof and waterproof no matter the formulation with a few mists of this setting spray.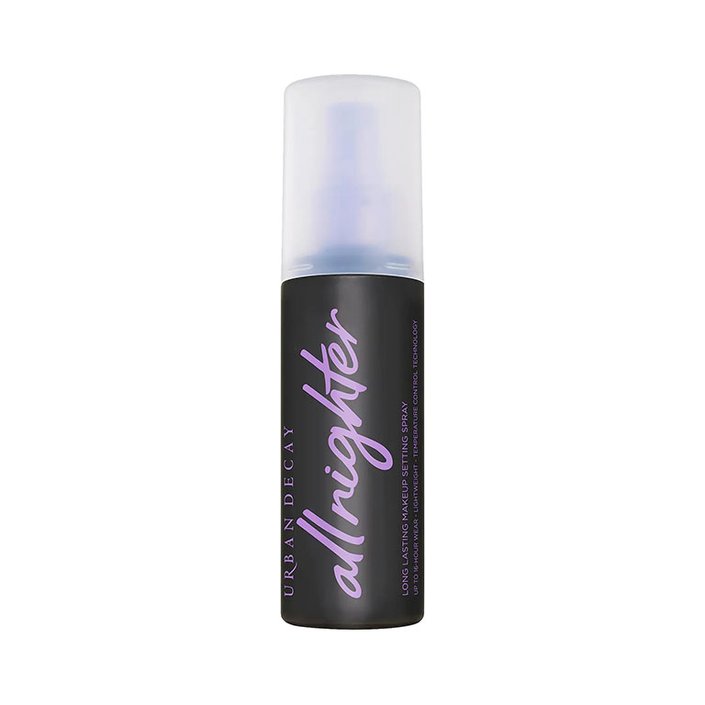 For extra measure, use a powder to further set makeup before spritzing your face with a setting spray. This process works similarly to using a setting powder on your face before applying foundation. Setting your eye makeup like this is a little different since you'll want to be more intentional about where you're applying finishing products. After letting your eyeshadow primer dry, follow up with a little dusting of an eye-safe translucent setting powder or a neutral eyeshadow to lock in your base. You can now continue with your regular eye makeup.
Tip #3: Toss Out Expired Makeup
As previously mentioned, watery eyes can be a sign of makeup that's gone bad. Expired makeup can irritate your eyes. And if you have a sensitivity to eye makeup already, the results are watery eyes similar to an allergy attack. All makeup products have an expiration date that starts after it's opened. It's particularly important to pay attention to these dates with eye makeup since it's such a sensitive area. If you can't remember when you last opened a product, check the consistency. If you notice it's crusty or too liquidy than its usual formula, toss it out.
Tip #4: Use Waterproof Formulas
No matter what eye product you use, consider using a waterproof or water-resistant formulation to guarantee the longevity of your makeup. When teardrops start to form in the corner of your eyes a good waterproof formula will stay put instead of running down your face with the added moisture. And don't worry, you can still use the non-waterproof formulas that you're in love with: The lasting power of those formulas will just depend on how you prep and set your makeup.
Tip #5: Keep Tissues on Hand
On the days your eyes keep watering no matter what you do, don't give up. Use a tissue to stop the water from absorbing into your makeup and skin. This can lead to creasing and product flaking or smudging away. If you feel a tear coming on, tilt your head back to let gravity do its work and blot (not rub) at your eyes. If it's that serious (and some occasions call for it) and you need your makeup to be on point, bring your eyeliner and mascara with you for quick re-application.
The Best Makeup Products for Watery Eyes
When it comes down to the type of makeup to look for, waterproof formulas are the way to go. That doesn't mean there aren't iconic smudge-resistant and transfer-proof products that aren't waterproof. Of the hundreds of thousands of products on the market, these are the products that this watery-eyed editor keeps gravitating towards.
Eyeliner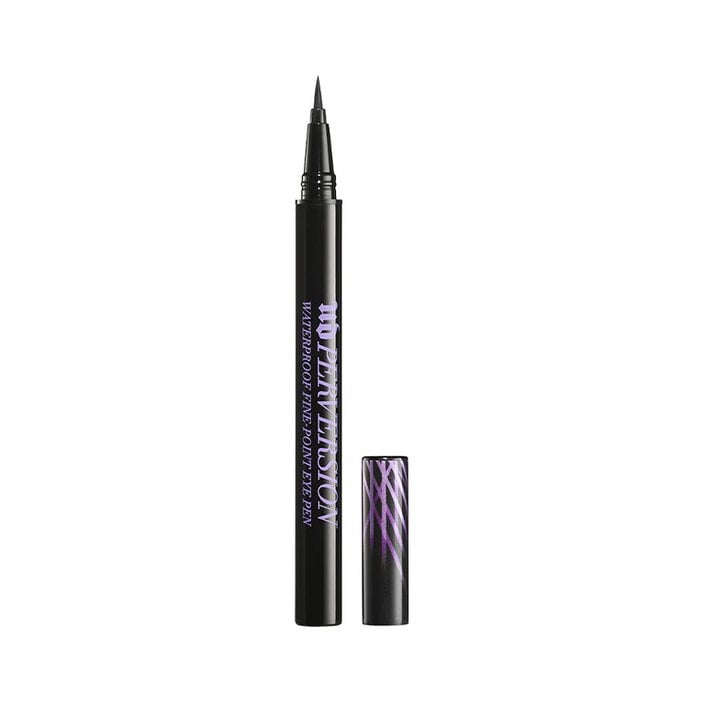 There's nothing worse (in makeup) than a perfectly winged top eyeliner moment ruined by a random tear drop eating away at the ink. Liquid eyeliner and I are frienemies because I love it but it does not love me or my watery eyes. Thankfully I discovered this eyeliner early into my cat-eye obsession and I've never looked back. Urban Decay is known for its intense products that last through it all and this waterproof eye pen is no different. The ultra fine-point brush tip and liquid formula allow you to create any graphic look you want with a bold black pigment that won't need several coats. I've used this for a top-and-bottom liner moment that gives me a rockstar-like look.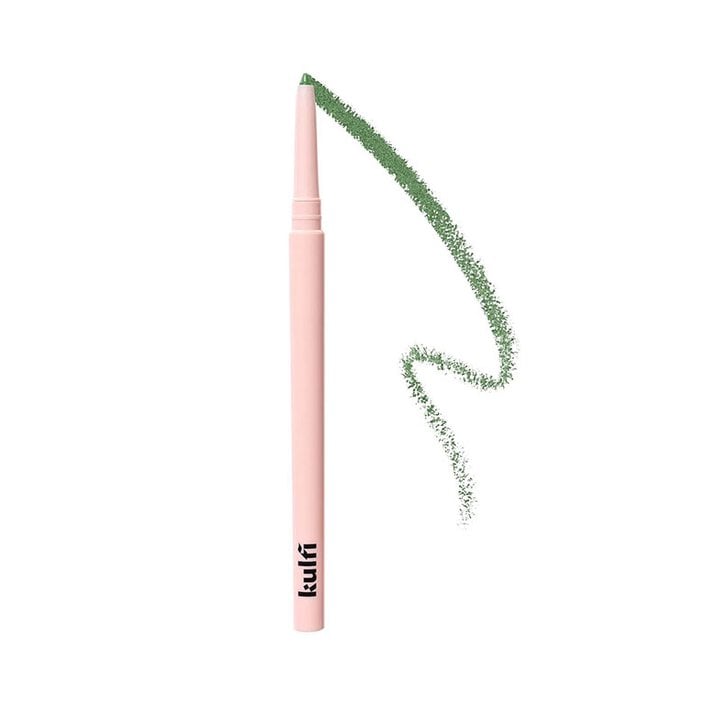 This waterproof makeup product can take your stare from a
sultry smoky eye
to an
intense goth look
with one intentional smudge of eyeliner. Formulated with aloe vera extract and vitamin E, this eyeliner applies smoothly and sets instantly for a drag-proof eye makeup. The soft
gel-like eyeliner
comes in retractable packaging with a thin point for sharp lines, without breaking or crumbling.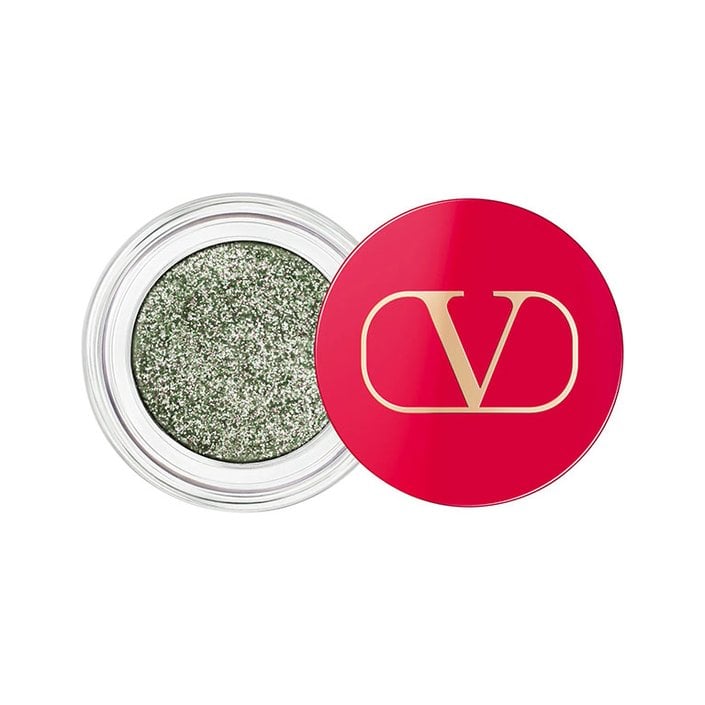 I love glitter eyeshadow. I'd say about every other makeup look I create involves glitter makeup of some form – it's that serious to me. This glitter eyeshadow packs a lot of pigment in a little container, as you'll only need a small amount to achieve a glitzy look. The formulation is a cross between a loose glitter and a cream, meaning it applies without the need of a primer. You can absolutely use the Valentino Stick With Me Glitter Primer for more hold if you're concerned about creasing, but on its own, this eyeshadow look lasts with minimal fallout.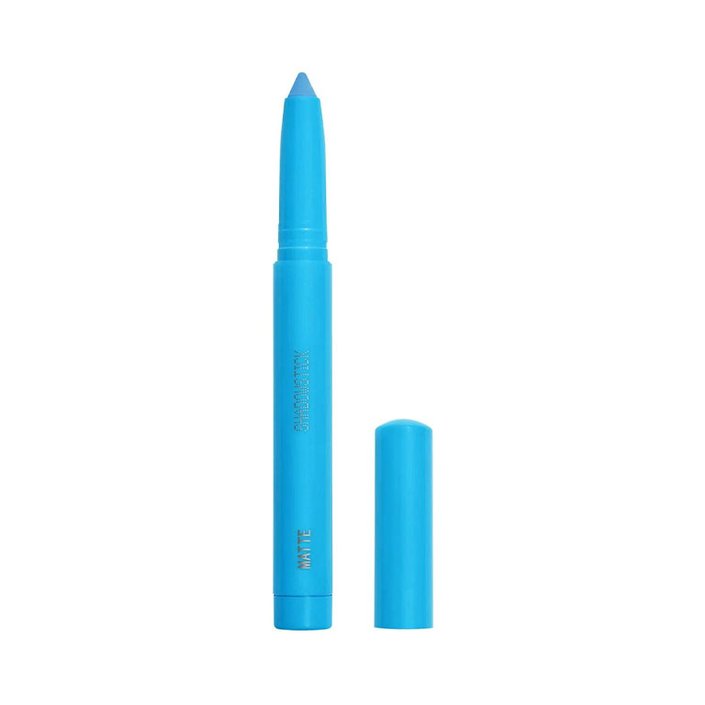 There are a few true staples in my daily makeup routine and this is one of them. As a beauty editor, I test out a lot of makeup and have too much to count. Through my endless collection, I always keep a few colors of these shadow sticks on me for whatever look I'm creating. The creamy formulation applies seamlessly without getting patchy or creasing on my hooded eyes. I even use them as eyeliners for a smudged makeup moment. It's truly a multi-use product that won't budge for anything — it helps that the product was created precisely for that reason.
As someone with oily lids and hooded eyes, my eyeshadow rarely gets seen unless I keep my eyes partially closed. Regardless, creased eyelids from too much moisture or powdery products spell disaster for a look. That's why I stick to liquid and cream formulas that I know will stay put. A current favorite of mine is this eye paint from the French brand Violette_FR. The creamy, pigmented formula blends easily onto my lids and lasts (crease-free) through anything — specifically a long walk in the park and a sweaty subway trip the last time I wore it.
Blush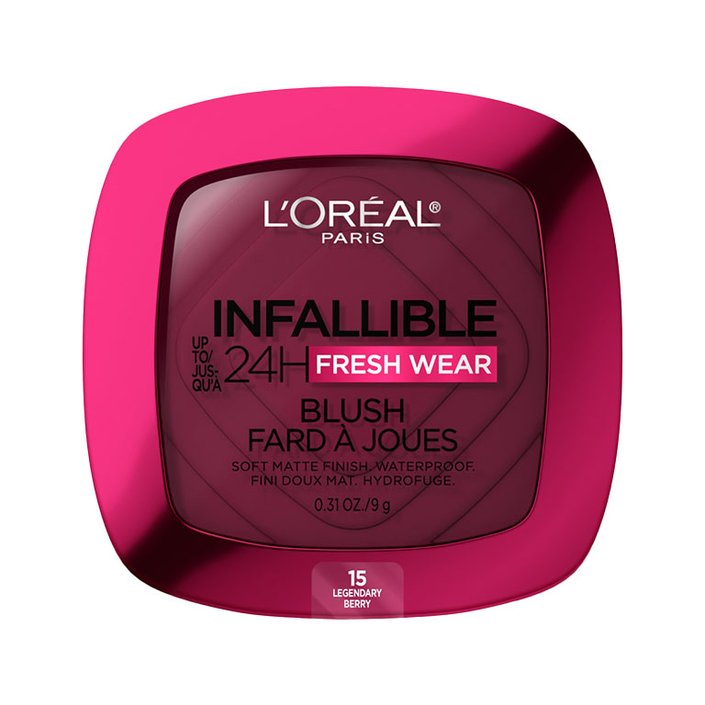 Depending on where you apply your blush, you'll want it to be resistant to watery eyes and tear marks from the occasional (okay, frequent) crying sessions. This soft matte formula from L'Oréal Paris is a new favorite of mine for its vibrant colors and waterproof finish. You'll only need a little bit of this blush to achieve flushed cheeks. The powdery formula applies like a cream for a smooth application that looks well-blended and natural. I tried this for the first time before work and got caught in the rain: Not only did it hold up against that water, but it lasted through a subsequent sneezing fest that the washed-away pollen created.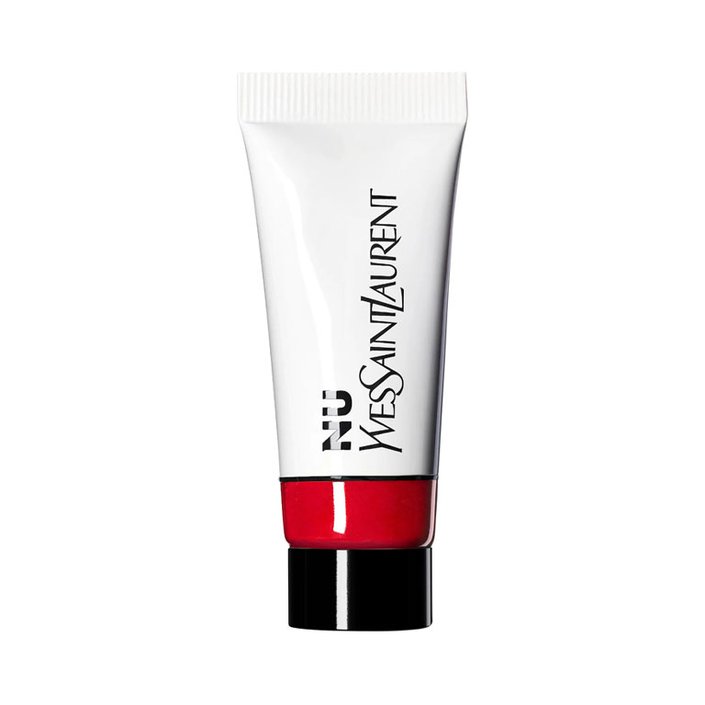 Not all multi-use makeup blushes work the same. A lot of times you'll get formulas that work well on the lips but smudge away on the cheeks with one accidental swipe of your hand. This lip and cheek tint puts others to shame for its buildable pigment and lasting power. I like to blend my blush from the middle of my cheeks up to my brow bones — it gives me an '80s Madonna vibe that puts my blush front and center. And this tint allows me to do that without fear of my watery eyes leaving tear streaks down my cheeks, all while keeping its dewy finish.
Mascara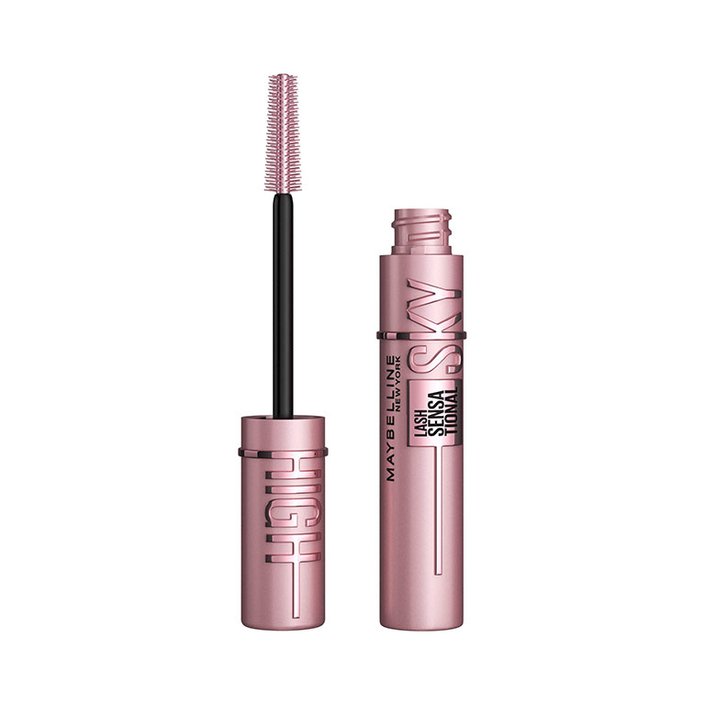 If I ever accidentally leave my apartment without mascara on, just know I was in a rush. Truly no makeup look is complete without a swipe of mascara — even if it's a clear formula. One trick for those with watery eyes is to pick up mascara in a brown or clear color to avoid black smudge marks. This mascara in the True Brown shade is the one I use daily because it coats my lashes in a color dark enough to give each eyelash the proper length and definition it deserves. Any time someone asks me for a good drugstore mascara I immediately send a link to this one that can be found at almost any drugstore.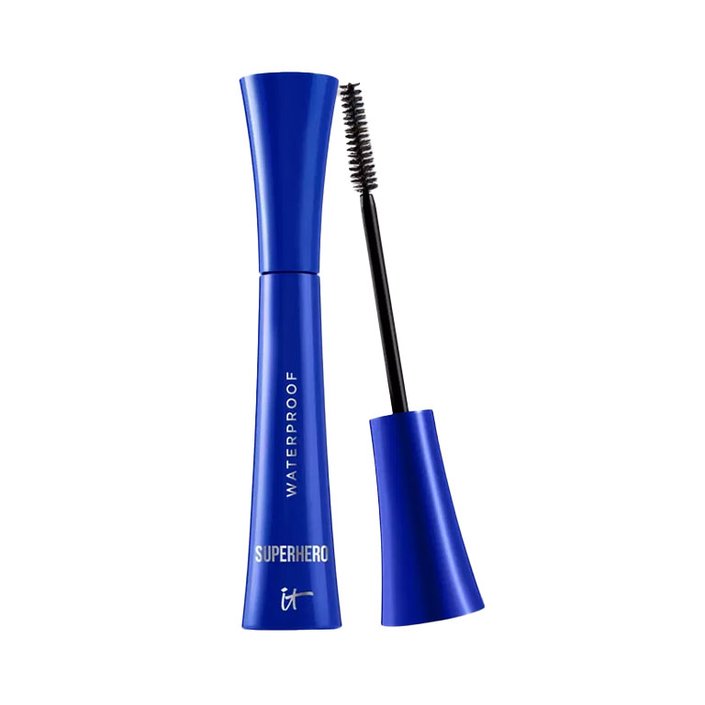 Since my eyes start to water just from something as simple as a little extra wind, the right mascara is crucial to keep the dreaded mascara raccoon eyes away. Mascara is the one exception to my "waterproof eye makeup only" rule because I don't like how dry my lashes feel afterward. I had given up on the formulation altogether before I tried this volumizing mascara from It Cosmetics. This waterproof mascara formula is very nourishing with the added biotin, peptides and pro-vitamin B5 that my lashes love. Additionally, it's easy to remove and doesn't involve extra scrubbing to remove.
Read more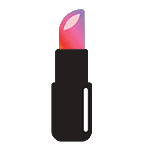 Back to top