The 19 Best Setting Sprays for Locking Your Makeup in Place All Day
December 02, 2022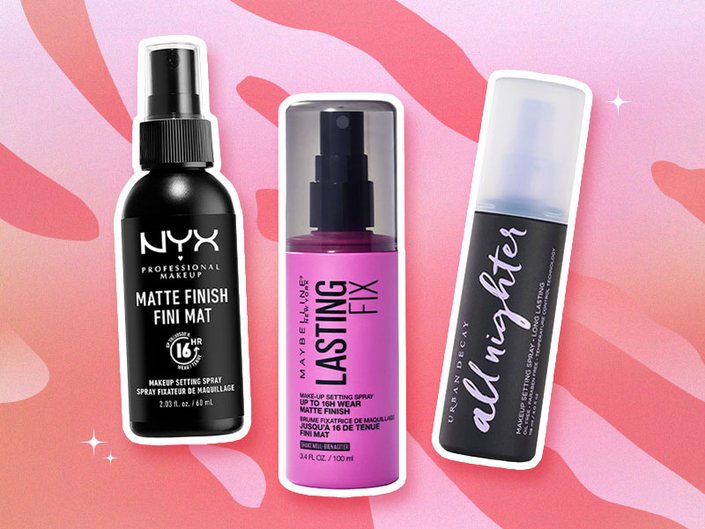 We've all had those moments where we check our reflections at the end of the day, only to find that half of the makeup we applied that morning is nowhere to be found — our foundation looks patchy, our eyeshadow has faded and our blush is long gone. One of the easiest ways to make your makeup last longer and look more vibrant is to apply a setting spray. Below, we share with you our 19 favorite setting sprays for a long-lasting makeup look, plus tips on how to apply them.
What Is Makeup Setting Spray?
Setting spray is a fine mist that you can apply in between makeup steps and/or when your makeup is complete in order to make it last longer. Setting sprays typically have matte or dewy finishes, so you can choose different formulas based on your skin type and the look you're trying to achieve.
What Does Makeup Setting Spray Do?
Setting spray "sets" your makeup in place, making it last longer. It can also enhance the vibrancy of the products you apply. For example, if you wet a brush with setting spray and use it to apply eyeshadow, the eyeshadow color will pop more — you can also use this trick to make your highlighter appear more intense. If you apply too much powder, you can also mist on some setting spray to make your skin appear more natural and skin-like.
How to Use and Apply Makeup Setting Spray
First, shake up the bottle of setting spray. Once you're finished with your look, hold it about eight to ten inches away from your face (or whatever distance is noted on the product packaging), and spray three to five times in an "X" and "T" motion to cover your entire face. As mentioned, you can also use it on your makeup brushes to make your eyeshadow and highlight more intense, or after you apply powder products to give them a more natural-looking finish on your skin.
The Best Makeup Setting Sprays
This setting spray is a cult-favorite for its 16-hour wear and smudge-proof, transfer-proof finish. It keeps your makeup looking freshly applied all day and prevents it from settling into fine lines or creases.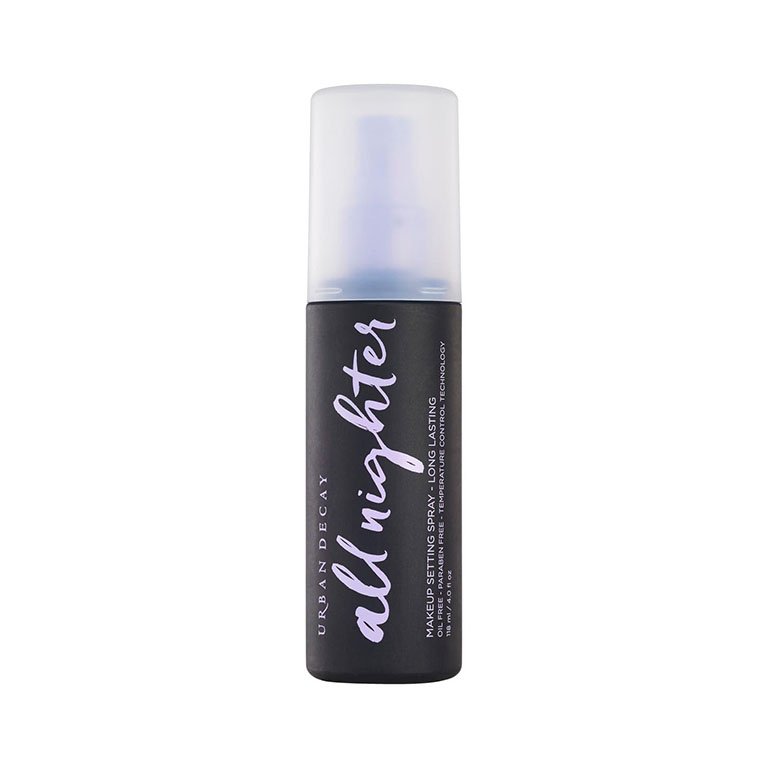 A lightweight, oil-free and non-comedogenic formula, this setting spray is perfect for locking in makeup on oily and combination skin types. It leaves behind a matte finish and keeps your makeup from smudging all day.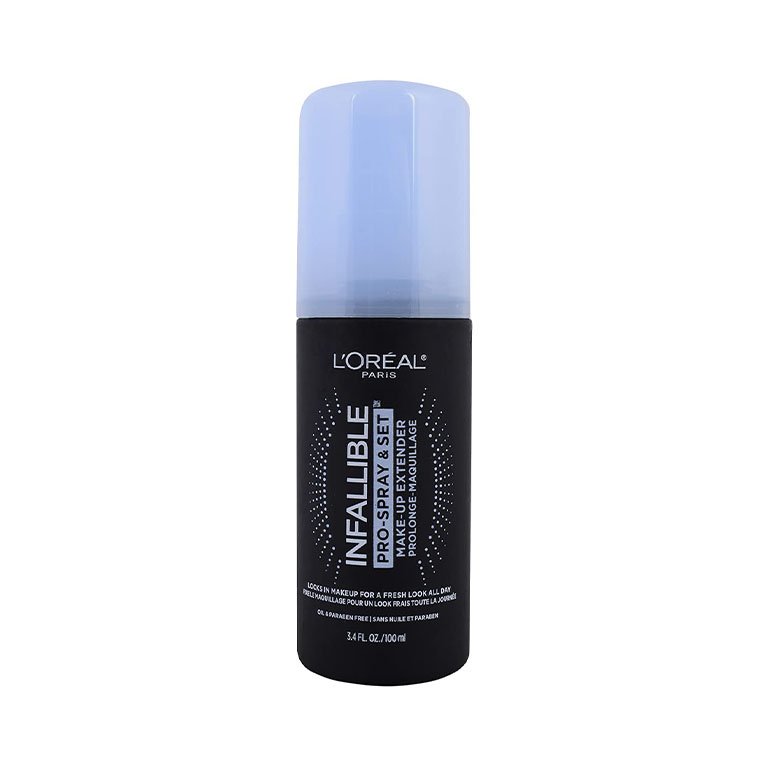 Give your skin a boost of brightening, hydrating benefits with the newest iteration of the Urban Decay All Nighter Setting Spray. It boasts the same 16-hour wear time, plus vitamin C and cactus flower water give your skin an instant healthy glow.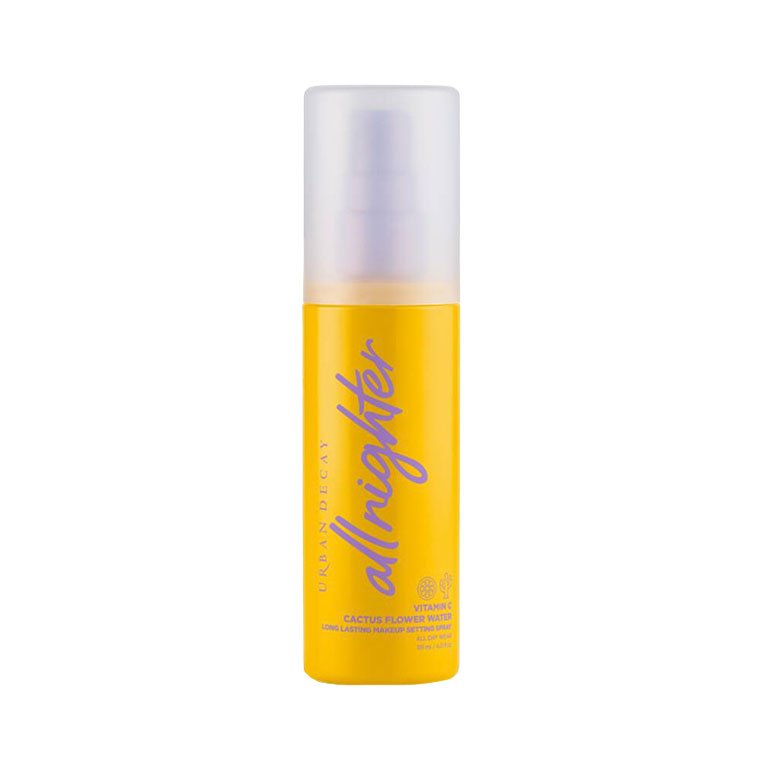 Get dewy, plump and fresh-looking skin for up to 24 hours with this powerful setting spray from NYX Professional Makeup. It keeps makeup looking fresh all day long and hydrates your skin without making it look oily.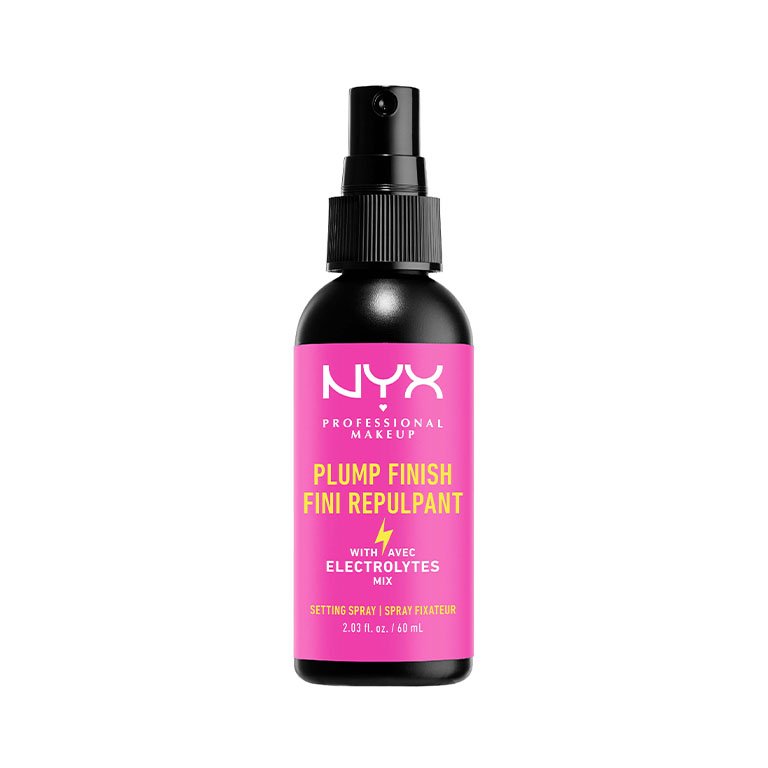 This multitasking mist sets your makeup for 16 hours as it hydrates and soothes your skin. Inside, you'll find hyaluronic acid, coconut water and aloe vera — a hydrating combo that will quench the thirst of every skin type.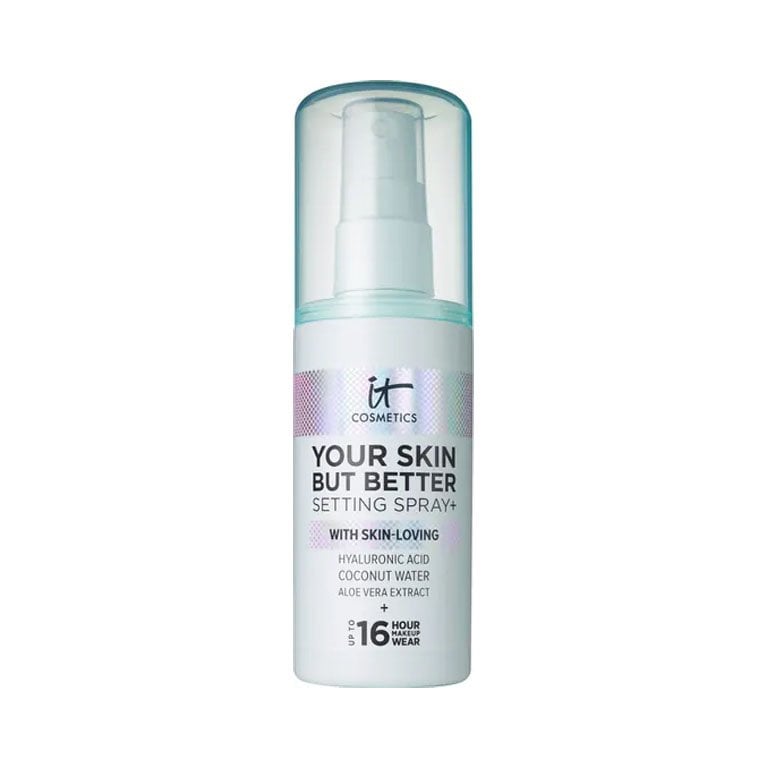 If the original All Nighter Setting Spray doesn't give your skin enough radiance, look to the Ultra Glow formula. Infused with hyaluronic acid and agave extract, it illuminates your complexion and keeps the glow going all day.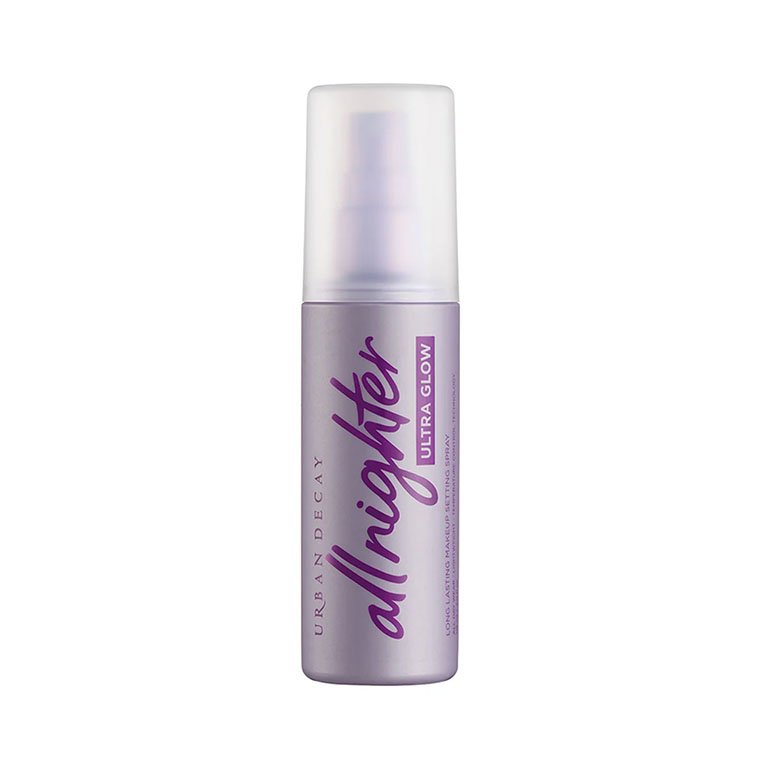 Matte makeup lovers, this cult-favorite drugstore setting spray is for you. For less than $10, it locks in makeup for 16 hours, cancels out shine, absorbs oil and keeps makeup from settling in any fine lines.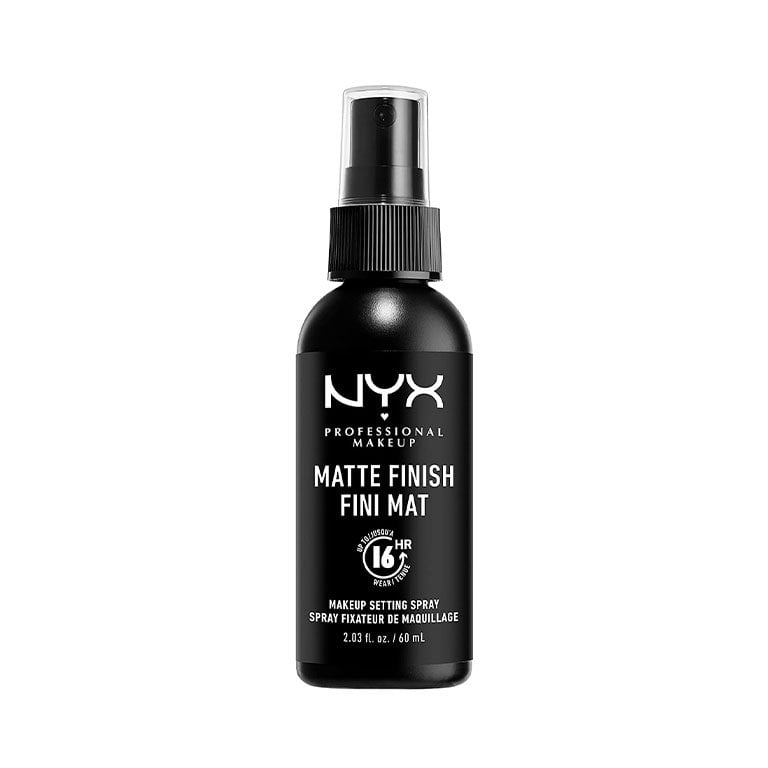 Another mattifying favorite, this lightweight pick has been dermatologist- and allergy-tested to be gentle enough for sensitive skin. It keeps makeup looking fresh for up to 16 hours and leaves a comfortable matte finish.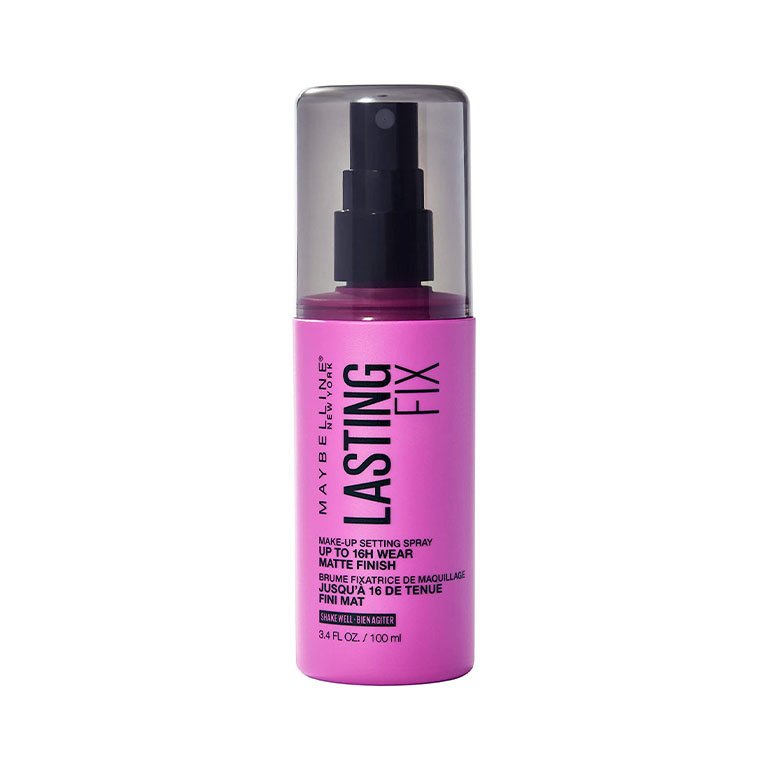 Score up to 24 hours of wear plus a boost of hydration with this smudge-, transfer- and water-resistant setting spray from Dermablend. It's anti-cake, anti-crease and has soothing ingredients like witch hazel and willow leaf extract.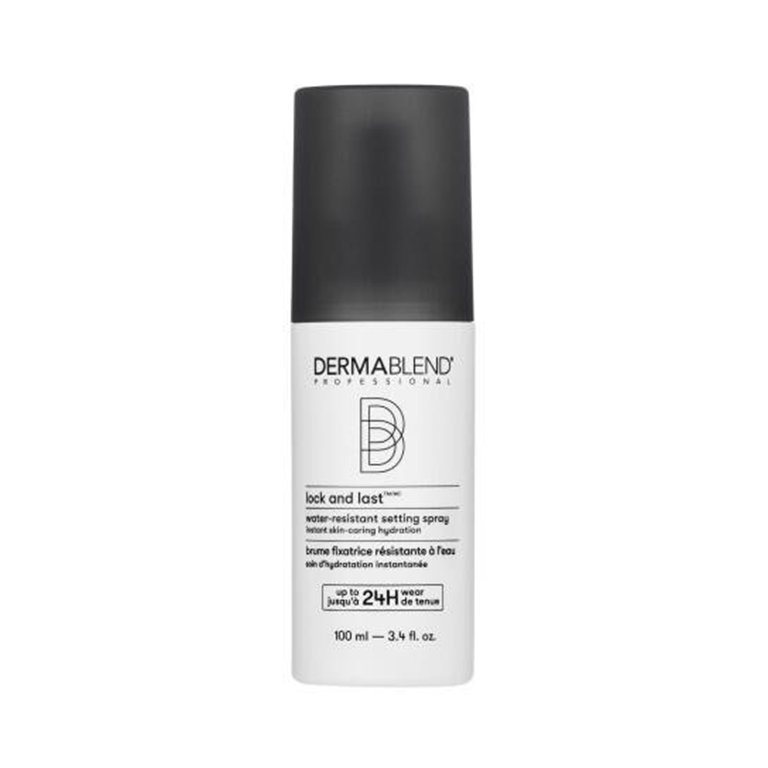 This fine, featherweight mist keeps your makeup looking shine-free and vibrant for up to 16 hours. Before you apply it to your face, shake it up five times and mist it once in the air to ensure an even application.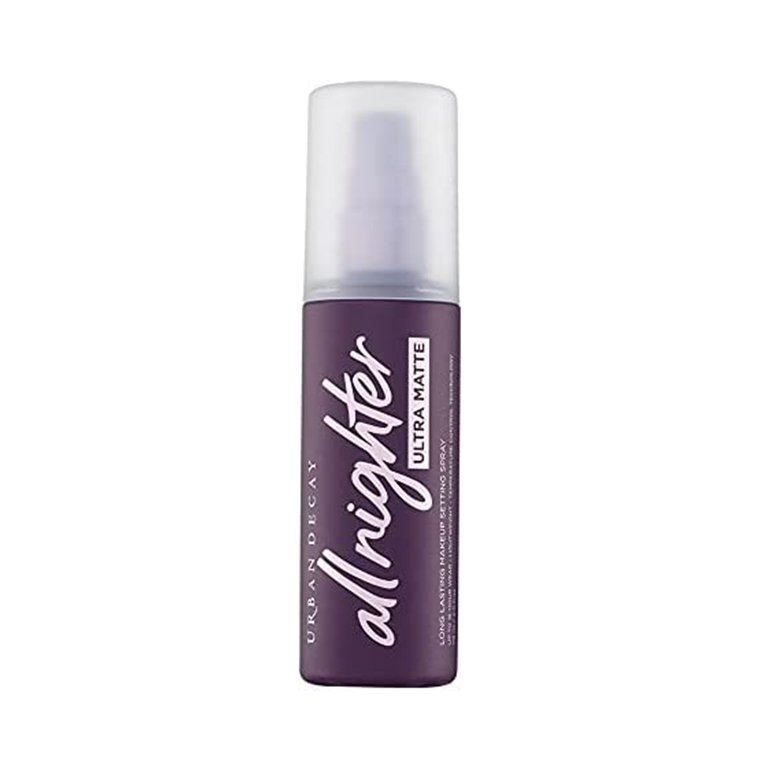 You'll love this setting spray for a finish that's naturally dewy and hydrated without looking greasy. It revitalizes skin and keeps your makeup in place for 16 hours.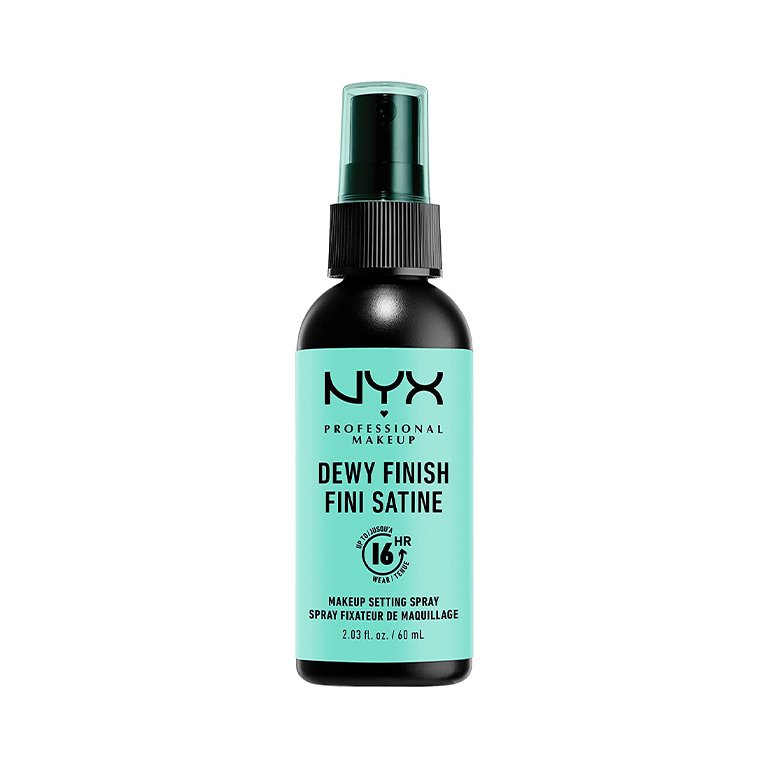 The Pregame Setting Spray is uniquely designed to form a barrier on your skin that keeps environmental pollutants out and locks hydration in. It forms a thin, lightweight film that you can apply on top of makeup for extended wear or on bare skin to hydrate. Made with 10% glycerin, it also helps support your skin's natural moisture barrier.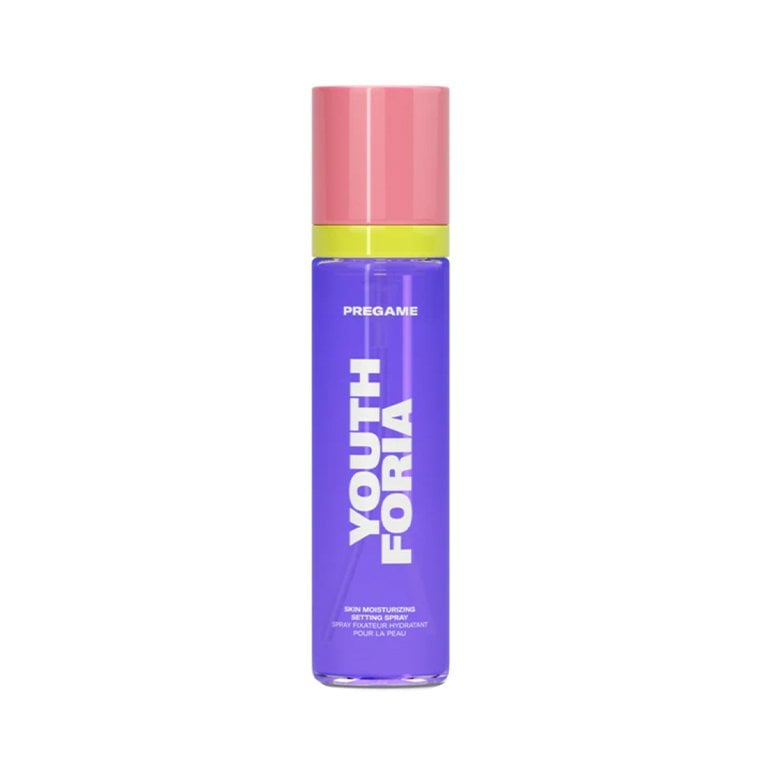 Spray on this dual primer and setting spray before and after your makeup for a look that lasts up to 16 hours. It gives the skin a natural satin finish, which is perfect if you accidentally overdid it with powder.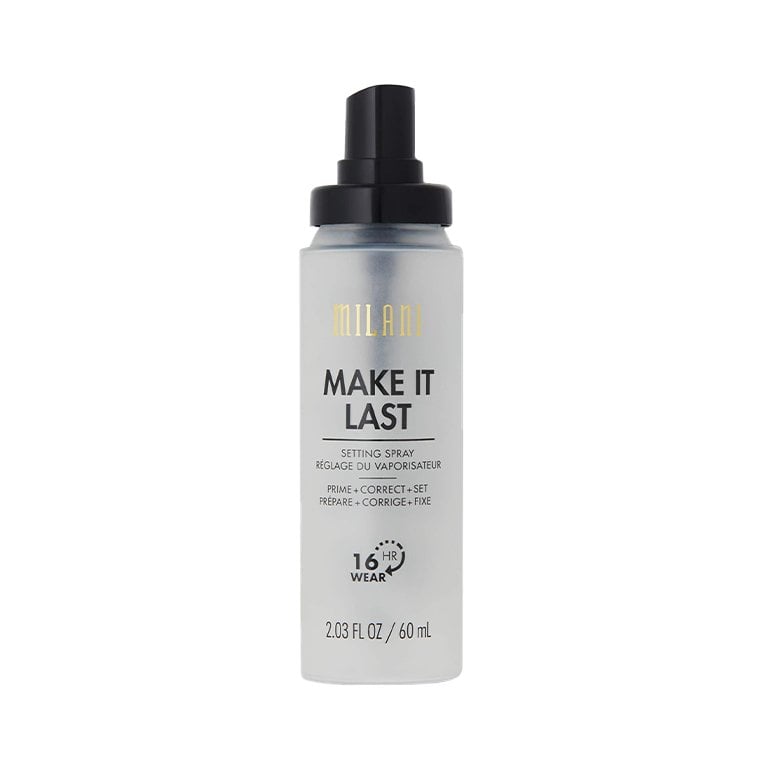 When mixed together, this dual-phase setting spray combines to refresh, hydrate and set makeup for up to 12 hours. Blue agave extract provides the grip your makeup needs to last all day, while cannabis seed extract, niacinamide and hyaluronic acid replenish moisture.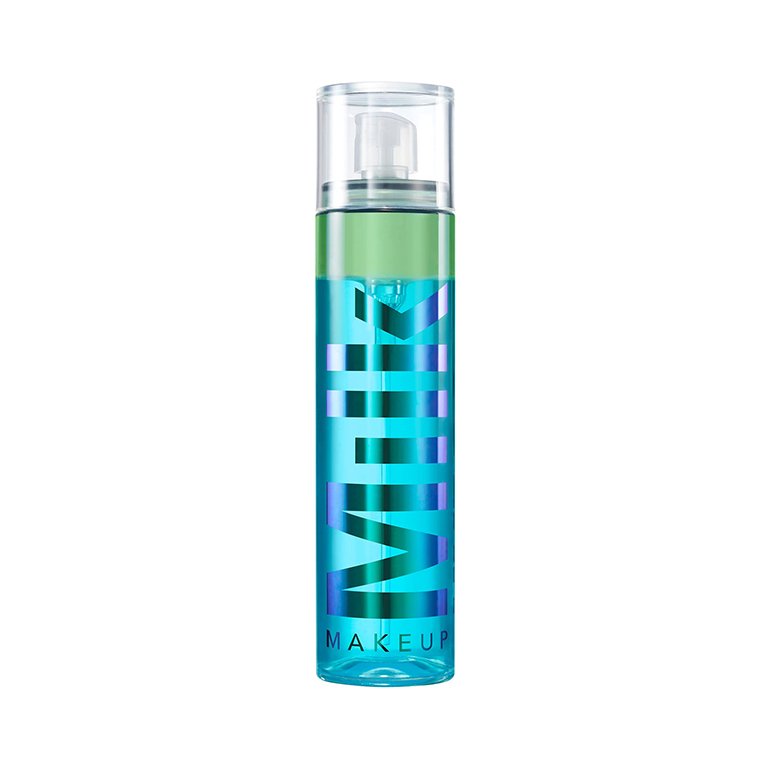 Talk about a party girl pick: The On 'Til Dawn Mattifying Waterproof Setting Spray gives a blurred matte finish and locks in makeup all day (or night). Green tea extract makes pores look barely there while witch hazel soaks up shine.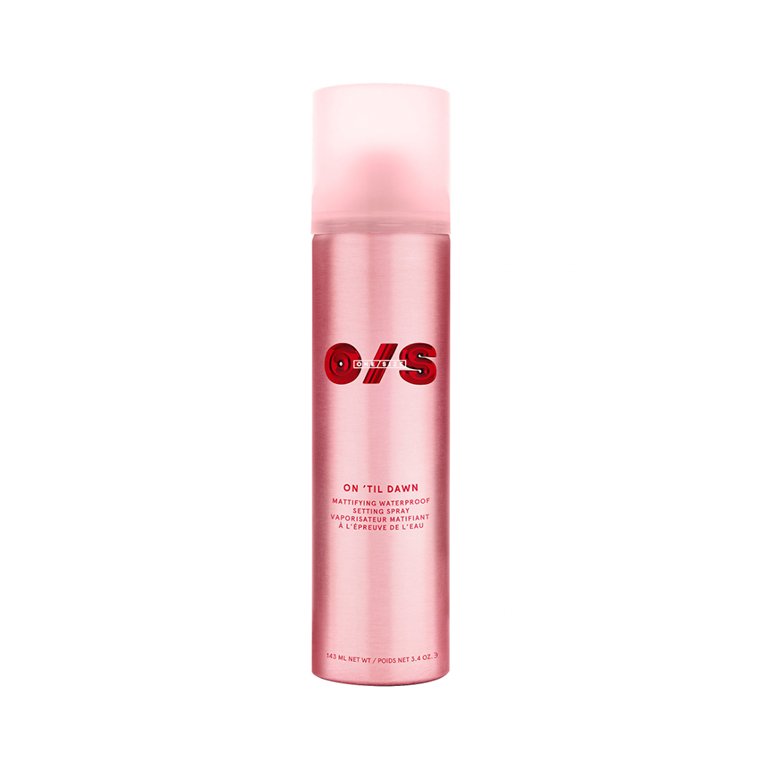 This setting spray forms a flexible film over skin to set makeup and keep it crease- and smudge-free. It also hydrates and blurs pores, thanks to green tea and aromatic resin. Reviewers rave that it helps their makeup last throughout 16-hour work shifts and looks flawless on oily skin.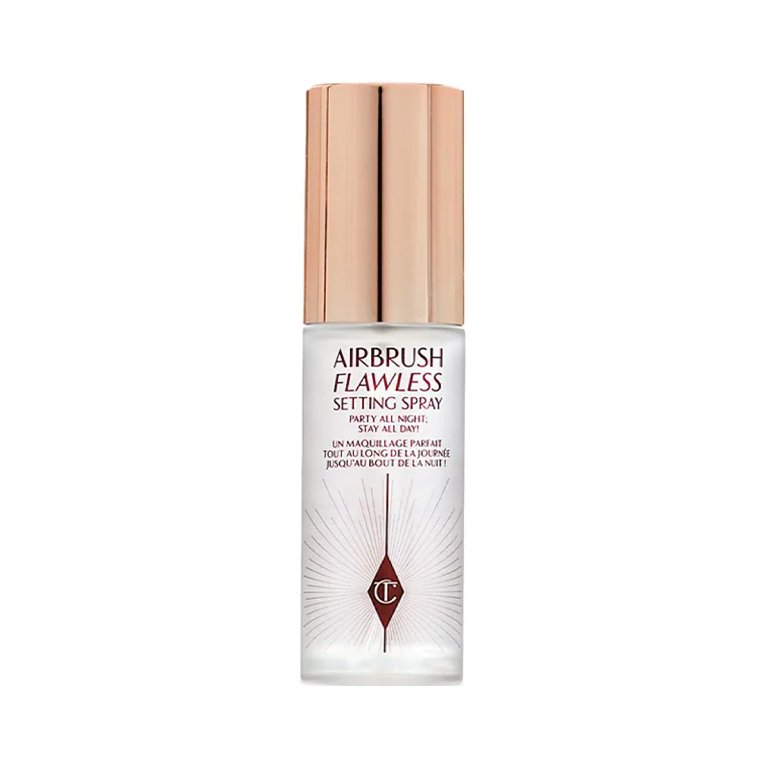 This product offers the mattifying effects of a setting powder in setting spray form. The translucent, oil-absorbing formula contains rice starch to give skin a velvety matte finish.
Amp up your skin's glow with this ultrafine, all-in-one mist. It instantly softens powder products and gives skin a lit-from-within radiance.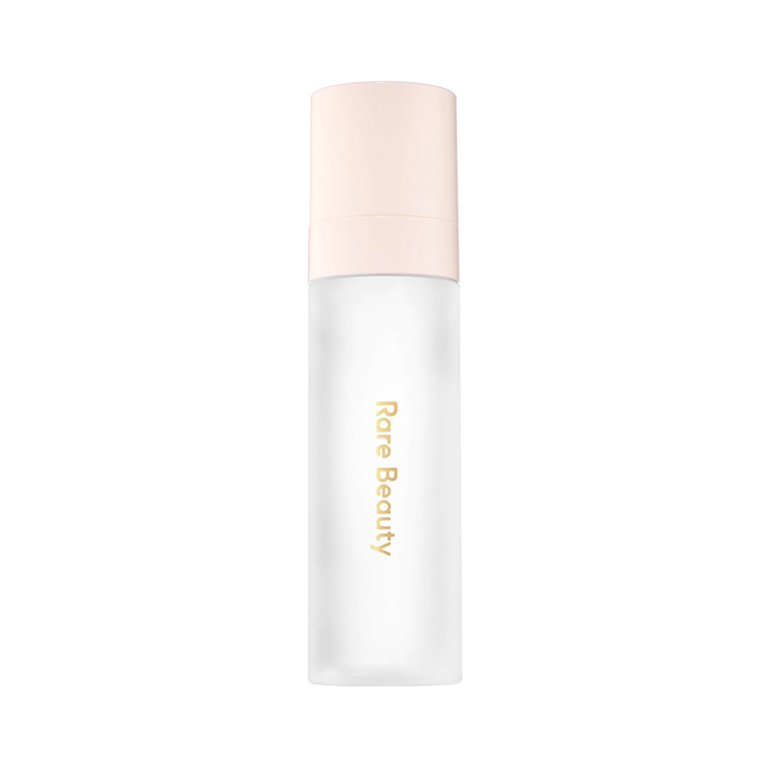 A staple among theater makeup artists, this setting spray seals in makeup even under hot stage lights. It's water-resistant, stays on through sweat and keeps your look smudge-proof and matte for up to 24 hours.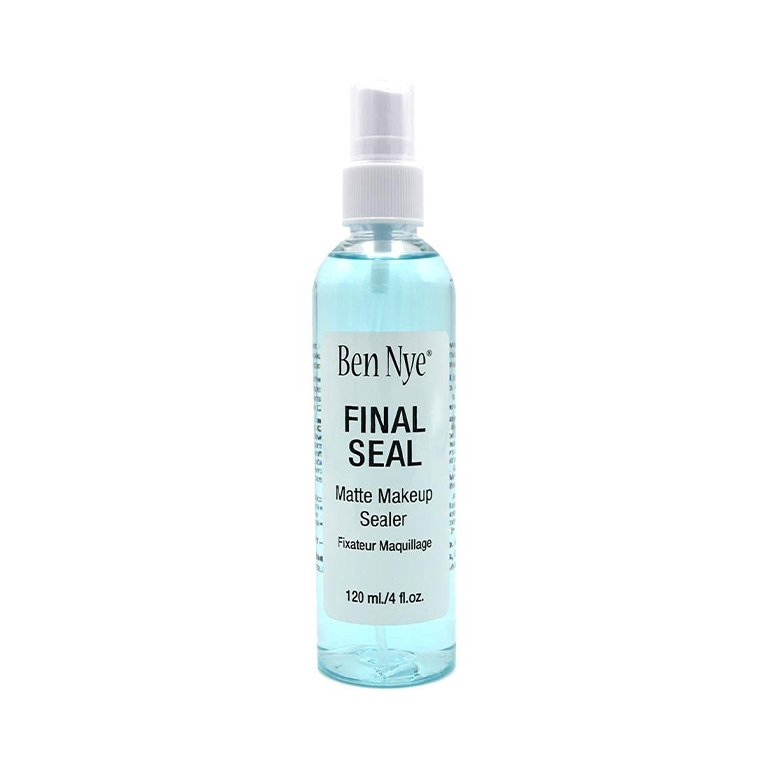 Design: Juliana Campisi
Read more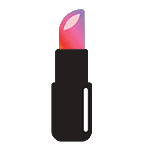 Back to top