How to Create the Perfect Smudged Eyeliner Look in Just 3 Steps
August 10, 2023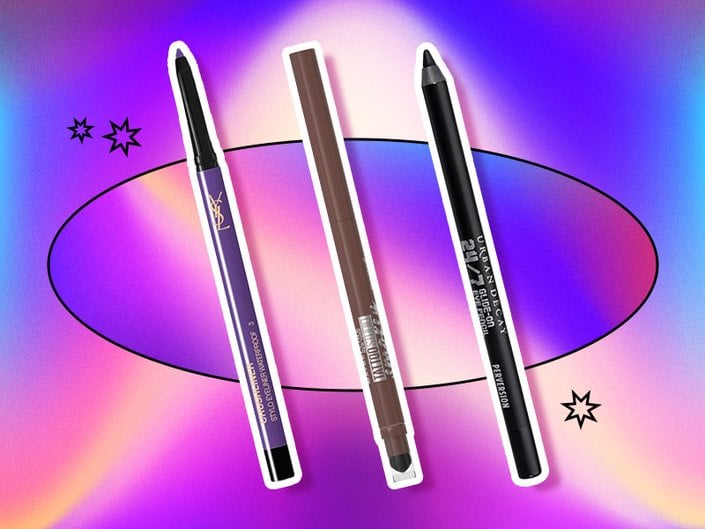 Crooked winged liner or an uneven cat-eye? These are makeup mistakes that we typically try to avoid. Smudgy eyeliner, on the other hand, can be a total makeup win when executed correctly. The lived-in look is sexy, edgy and totally aligned with a major beauty trend of the moment — '90s-inspired grunge makeup. But there's a fine line between nailing the smoky vibe and looking like you have raccoon eyes. For tips on how to create the perfect smoky, smudgy eye, we reached out to beauty influencers Marwah Khamas and Olivia Thompson. Read on for their do's and don'ts — plus, the products you need for the look.
What Is the Smudged Eyeliner Look?
Smudged eyeliner is essentially an understated take on the smoky eye, which utilizes both eyeliner and eyeshadow. Instead of combining dark shades of eyeshadow to get the smoky look, you smudge and blend out your eyeliner. The sultry, nostalgic look is derived from '90s beauty trends, seen in both the grunge movement and supermodel or bombshell makeup. The vibe is effortlessly sexy with a little bit of rock-and-roll, like you just rolled out of bed and slept in your makeup from the night before.
How to Get the Perfect Smudged Eyeliner Look
Step 1: Choose a Product That (Nearly) Does the Work For You
"I recommend using Lancôme Le Stylo Waterproof Eyeliner Pencil in the shade Noir or Noir Intense," says Thompson. "They are both extremely black and work well for this type of look as there is a smudger on one end of the pencil that allows you to create that perfect smoked-out effect. Because the formula is a smooth gel, it's easy to smudge when wet, and sets dry to stay in place all day." In other words, it has everything you need to create the smudgy eyeliner look in one convenient tool.
We also love the Maybelline New York Tattoo Studio Smokey Gel Pencil because it features a heavily pigmented formula that glides onto the skin with ease, as well as a soft blender tip to buff out and smudge your liner into a smoky look.
Finally, it's important to remember that you won't have the best luck if you try to do a smudged eyeliner look using only eyeshadow. "A lot of people use only black eyeshadow to create this look," says Thompson. "Eyeshadow is great to use on top of a liner to smudge and set it; however, the black pigment can get extremely messy and cause fallout all over your face. It needs something to hold onto." Another advantage of using eyeliner? You have more control over where you place the pigment.
Step 2: Start Off By Creating a Traditional Winged Look
"Start off with winged liner and then smudge it with black eyeshadow using a small blending brush," says Khamas. "Clean it up with a makeup wipe if you make any mistakes." We suggest stocking up on the CeraVe Hydrating Makeup Removing Plant-Based Wipes because they're gentle on the skin but powerful enough to remove even stubborn waterproof makeup formulas. They're also biodegradable.
Need a refresher on how to create an even winged liner? Check out our guide. Using a sharpened eyeliner pencil to ensure maximum precision is a great place to start.
Step 3: Blend Like You Mean It — and Then Blend Some More
"A common mistake in general is not blending eyeshadow and liner well so you can see the separation between the eyeshadow and liner," says Khamas. "Take your time and blend." Some eyeliners will come with a built-in blending tool to buff out your liner, but a small eyeshadow or eyeliner brush will also help you achieve the smudged liner look.
The Best Eyeliners and Eyeshadows for a Smudged Eyeliner Look
The Urban Decay 24/7 Glide-On Waterproof Eyeliner Pencil is a cult favorite, thanks to the ease of application and buttery formula that, as the name suggests, glides across your skin without skipping. The no-budge formula dries into a waterproof and smudge-proof line that will last all day, so remember to blend and smudge before it sets. The color payoff is another plus of this vivid liner. Choose between two black shades for this look — Zero, a soft matte black, and Perversion, a matte blackest black.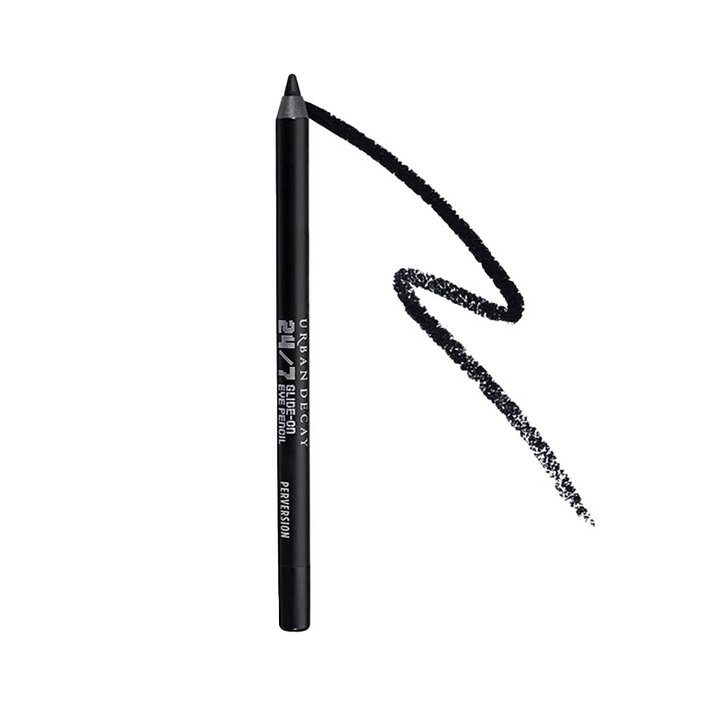 As mentioned above, the Maybelline New York Tattoo Studio Smokey Gel Pencil is a great option for creating a smudged eyeliner look. A dual-ended pencil, it features a blending tip on one side for smudging. The formula is a powder in a gel, so it gives you that smoky, blurred effect even once it has set. Though it's designed for smudging, it will never smear or look messy. If a black eyeliner look is too dramatic for you, we also love the brown and gray shades.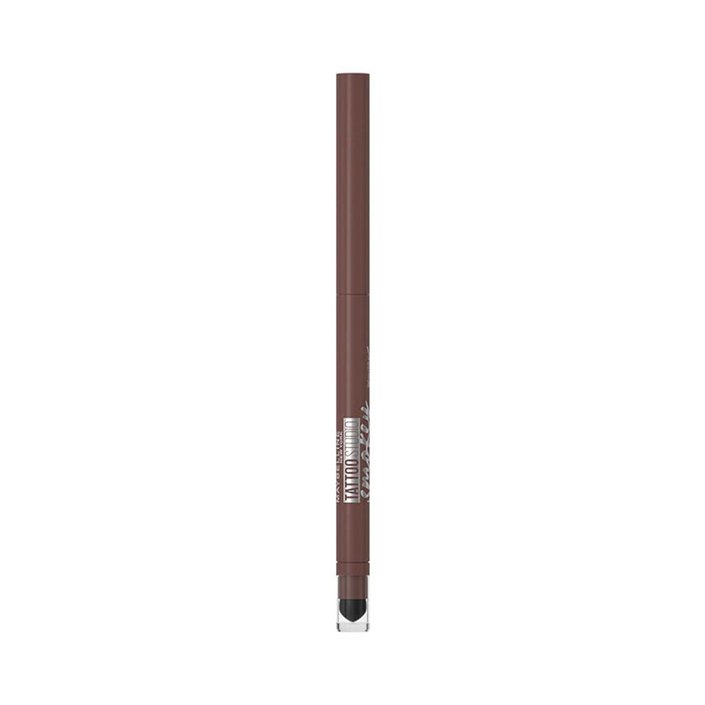 Thompson's recommendation, the Lancôme Le Stylo Waterproof Eyeliner Pencil, has a creamy formula that won't budge or flake once it dries. It glides across your lash line for an application that's both easy and precise, taking any room for error out of the equation. It comes in nine shades and two finishes (matte and metallic), so you can level up your smudgy eyeliner look by trying out a fun color, like blue or green.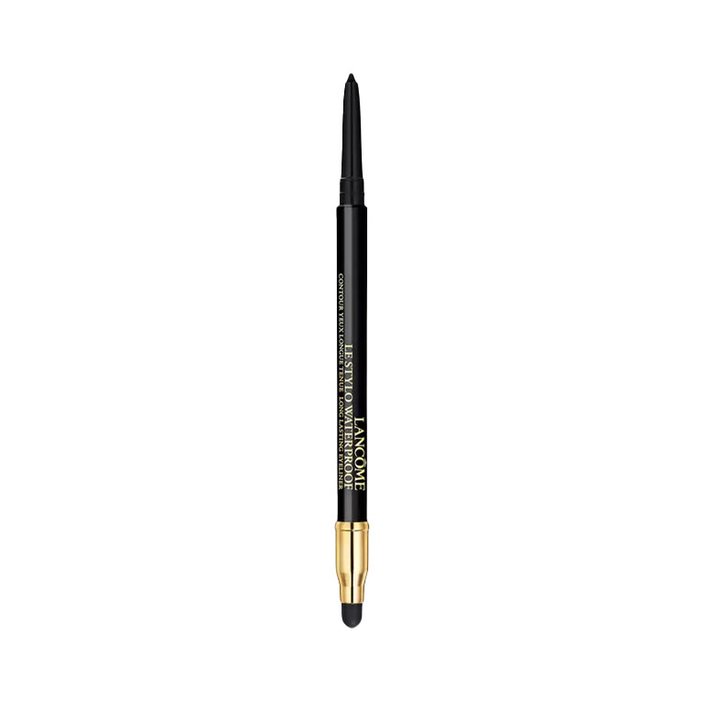 If you're looking for a versatile gel eyeliner to add to your makeup arsenal, look no further than the L'Oréal Paris Infallible Grip Mechanical Gel Eyeliner. Available in eight shades, this eyeliner is unique compared to other pencils because of the pointed mechanical tip, which allows you to trace super fine lines with ease. For a smudged eyeliner look, use the built-in blending tool to fade and diffuse your line.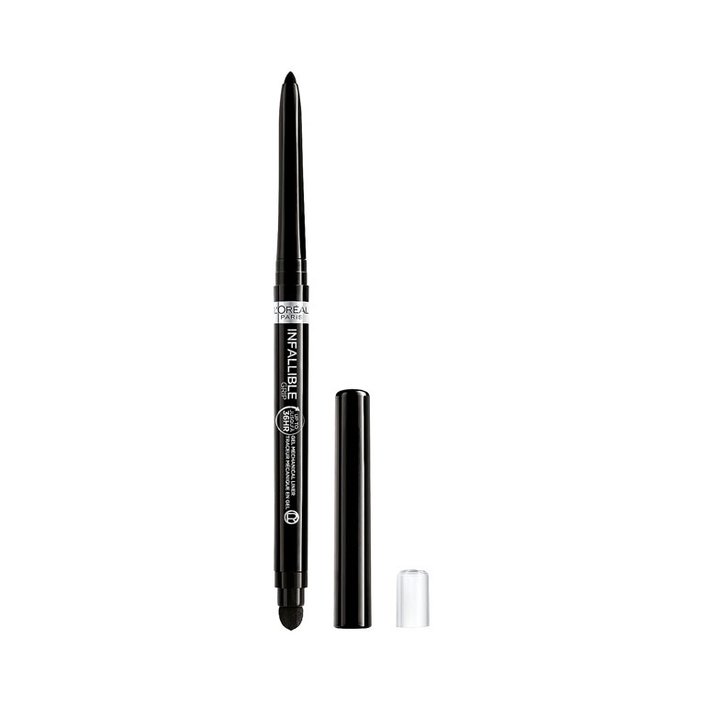 The bold color payoff of the YSL Beauty Crushliner is simply unmatched. With just one stroke of this retractable pencil, you have a vibrant, intensely pigmented line in the shade of your choice (black, brown, purple or blue). Since this eyeliner doesn't have a smudging tool, you'll have to use an eyeliner brush or a small eyeshadow brush to blend out your color.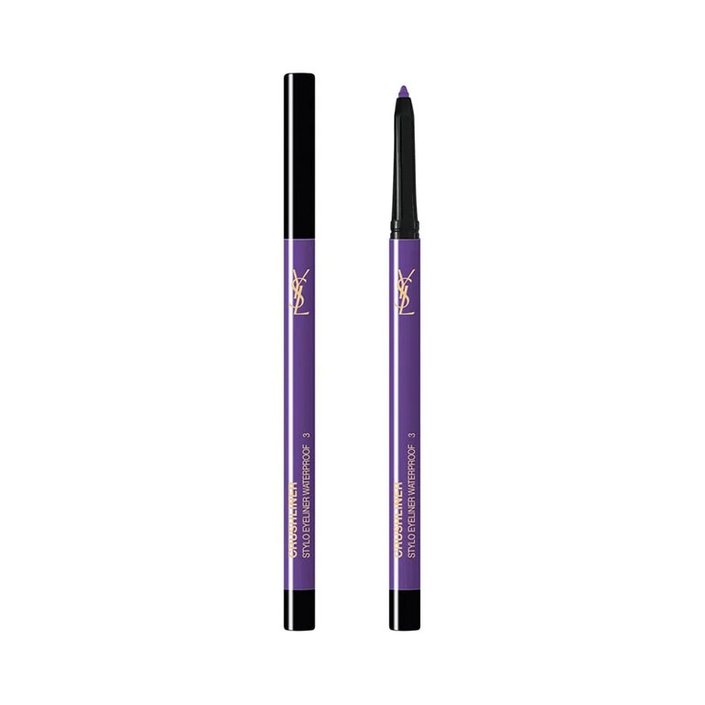 With the Valentino Beauty Twin Liner Eyeliner, you actually get two different liners in one product — talk about bang for your buck! The gel tip will be the most useful to you in creating smudged looks, but each shade of this eyeliner also comes with a semi-matte liquid liner in an ultra-black shade. When you don't feel like doing a smudged style, you can combine both ends of the Twin Liner to experiment with creative graphic eyeliner looks.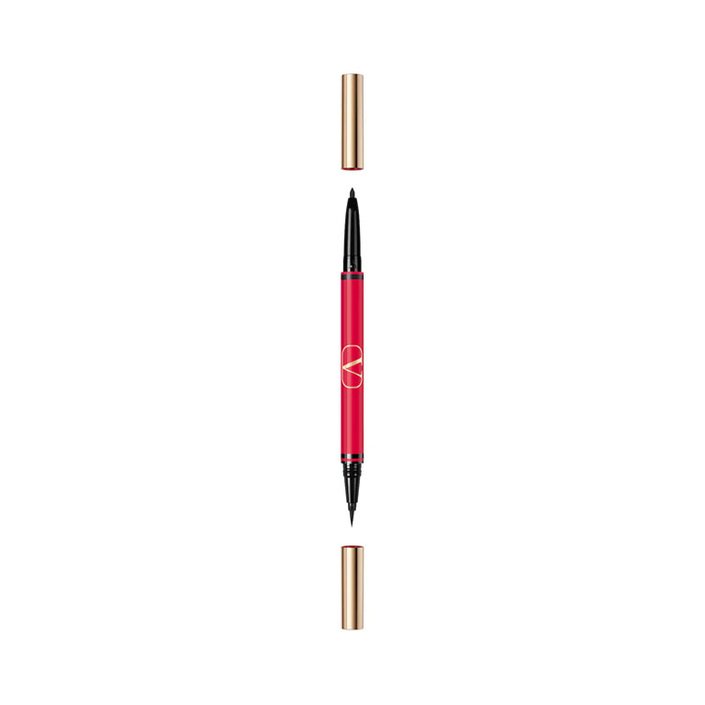 Amp up the smokiness by layering an eyeshadow over your smudged liner, such as the IT Cosmetics Superhero No-Tug Waterproof Eyeshadow Stick. An eyeshadow stick is great for quick, mess-free application, and the more precise tip is perfect for when you're creating a liner look rather than a full-on smoky eye. The velvety formula feels comfortable, looks great and won't crease — what's not to love? There's no black shade option, so reach for this eyeshadow if you're doing a brown smudged liner look.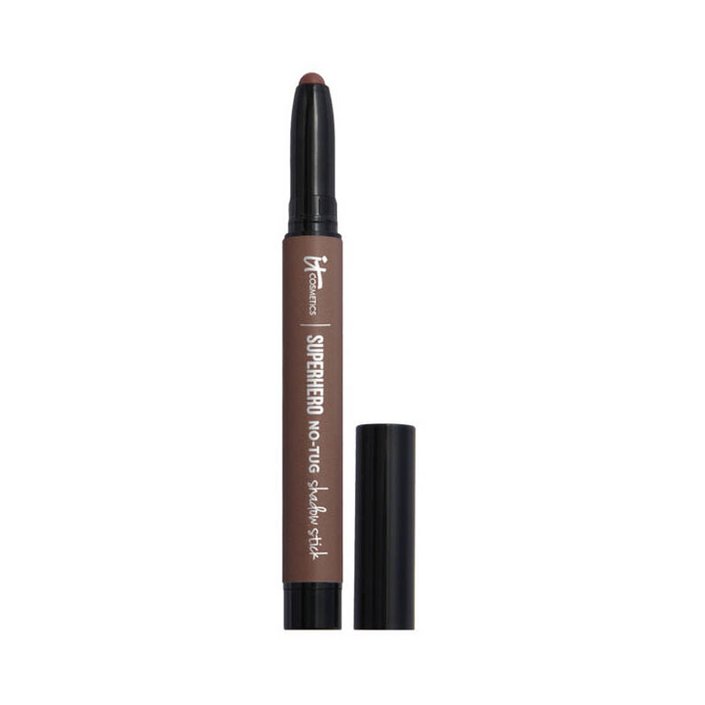 The NYX Professional Makeup Jumbo Eye Pencil is a multi-use eye crayon that functions as both an eyeliner and an eyeshadow. In other words, it's the perfect versatile tool for crafting a sexy smudged eyeliner look. Plus, applying this product is a breeze. Simply swipe the crayon across your lash line and smudge it with your fingers or a brush. The black shade is fierce and classic, but we also love the idea of doing an unexpected pastel eye with the shades Macaroon or Cupcake.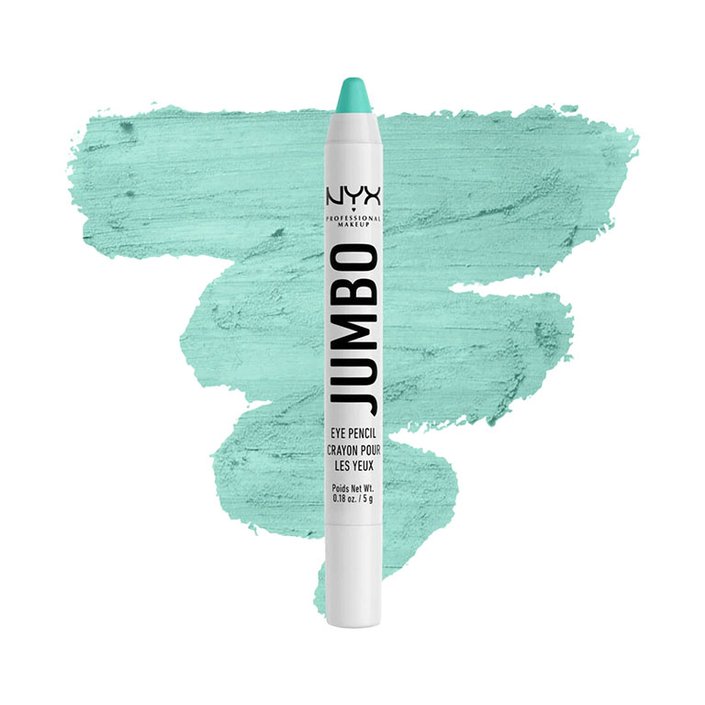 The creamy kohl formula of this HUDA Beauty eye pencil is practically meant to be smudged. After it sets, this longwear liner is flake-proof, smudge-proof, transfer-proof, sweat-proof and waterproof for up to 24 hours. Basically, your eyeliner isn't going anywhere once it dries, no matter what your day or night has in store. Choose between two ultra-pigmented shades — black or brown.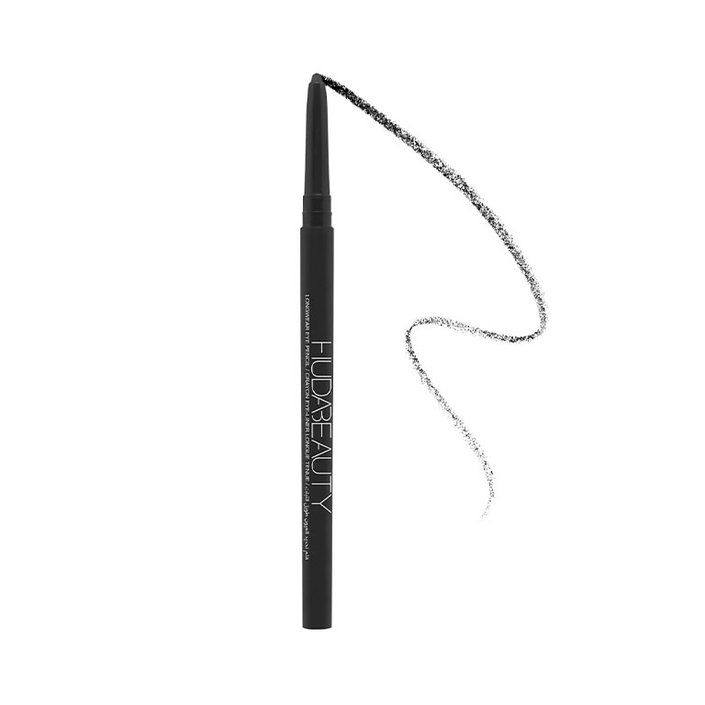 The Charlotte Tilbury Colour Chameleon Eyeshadow Pencil is another one of our favorite eyeshadow sticks. It comes in dazzling jewel-toned shades to complement different eye colors, from amber to amethyst. This shimmery shadow is ideal when you want to create a softer smudged look (aka one that's not black or dark brown).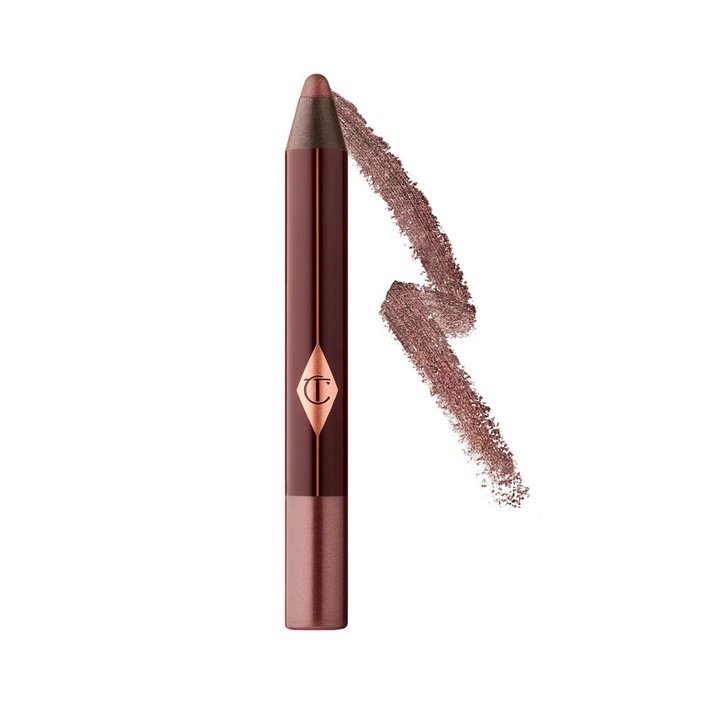 Read more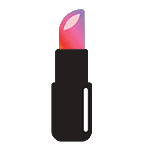 Back to top