How to Make Your Winged Eyeliner Even on Both Eyes
April 13, 2023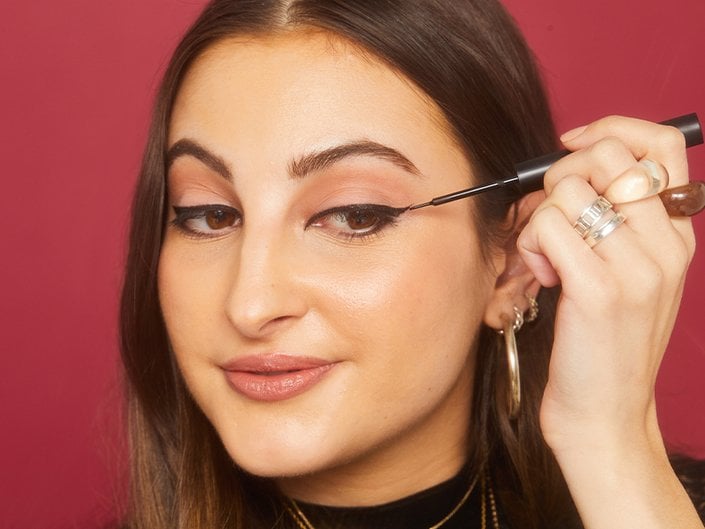 The struggle of achieving the perfect cat-eye is real — but two perfect cat-eyes? Even liquid eyeliner pros have a hard time getting their winged eyeliner to look totally even on both eyes. There are lots of factors to account for, from the shape and size of your wing to the difference in shape between your eyes. Having hooded lids can also make wings tricky — as someone with two different-sized eyes and hooded lids, I stayed away from winged eyeliner for a long time before finally finding looks that work for me, like bat-wing eyeliner. Below, makeup artist Shreni Patel shares six tips on how to achieve symmetrical winged eyeliner on both eyes, no matter your eye shape or eyeliner skills.
How to Make Your Winged Eyeliner Even on Both Eyes
Try Using a Sharpened Eyeliner Pencil
For a beginner-friendly way to draw on a wing, Patel suggests using a freshly sharpened, easy-to-smudge eye pencil. A sharp tip is key to getting a precise line — a retractable eyeliner pencil will work for this too. Draw the pencil along your upper lash line, keeping the line thin at the inner corners and then gradually thickening as you reach the outer corners. Extend the line just past your eye.
Smudge Out the Corners
Use your finger, a cotton swab, an angled brush or a smudger brush to gently drag your eyeliner outwards into a winged shape. "You can also layer and build more eyeliner to add more intensity," adds Patel. "It creates an easy, diffused line and doesn't require a lot of precision." We recommend the Lancôme Le Stylo Waterproof Eyeliner Pencil, which has a retractable tip and an attached smudger.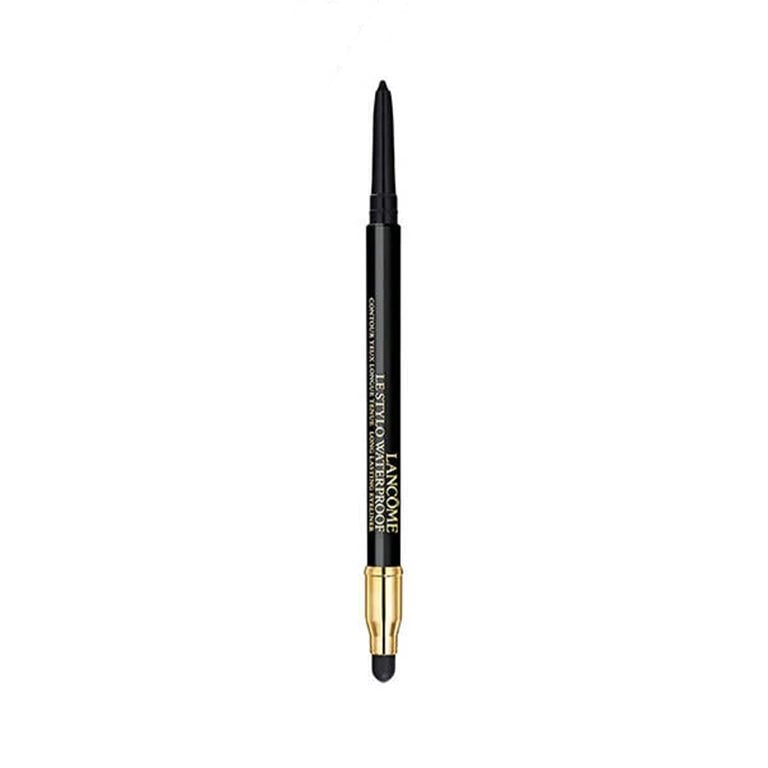 Draw Small Dashes
If you're using a liquid eyeliner, rather than drawing on your line in one fell swoop, Patel suggests drawing the tail of your wing first, then adding small dash marks across your top lash line. You can then connect the dash marks to the tail of a wing. "Always try to steady your hand by placing your elbow on a surface or resting your pinky on your cheek to help really stabilize your movements," she says. Patel loves the NYX Professional Makeup Vivid Matte Liquid Liner.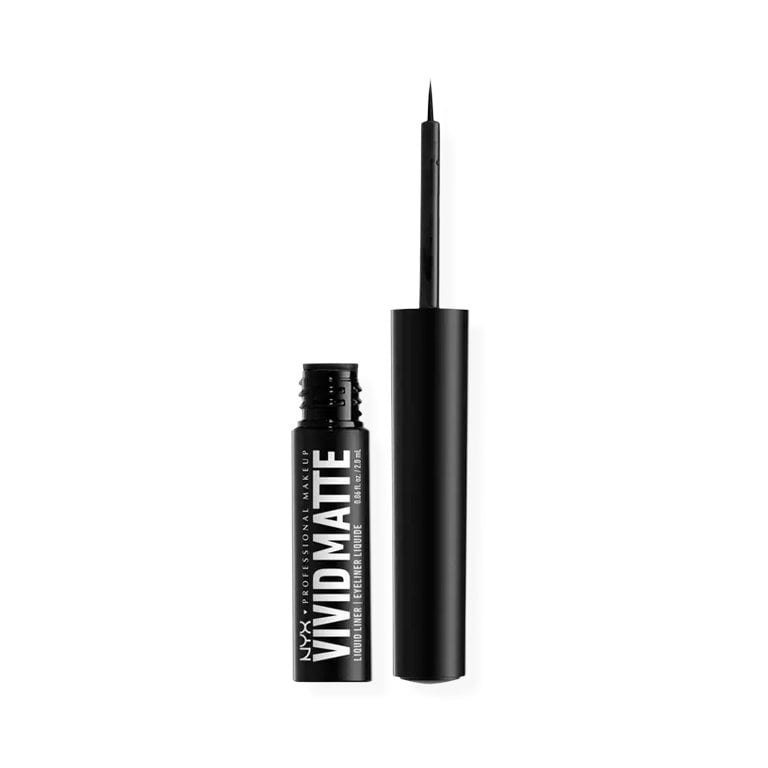 Use Tape (Carefully)
"The most foolproof hack to get a clean winged eyeliner is to use a bit of tape under the eye before doing your eye makeup and liner," says Patel. "I like to place the tape on the outer corner of the eye in a slightly lifted shape. Then you can apply your liner, and once you are done, all you have to do is take the tape off and you have a clean and beautiful line!"
Make sure to use a piece of clear, flexible tape. To remove some of the stickiness before you place it near your eye, press the sticky side of the tape against the back of your hand once or twice.
Tilt Your Head Back in Front of a Mirror
To check for evenness, Patel recommends tilting your head back in front of a mirror. If you have hooded eyes, try looking straight into the mirror with your eyes open instead — this will let you see the true shape of your winged eyeliner head-on.
Clean Up With Concealer or Micellar Water
To fix any mistakes, clean up the edge of your wing with a flat brush and a full-coverage concealer, like the Maybelline New York SuperStay Longwear Liquid Concealer. "Just trace the wing on where you want to clean it up with the concealer and then blend it into your skin," says Patel. "Don't forget to set with a powder to prevent any creasing!"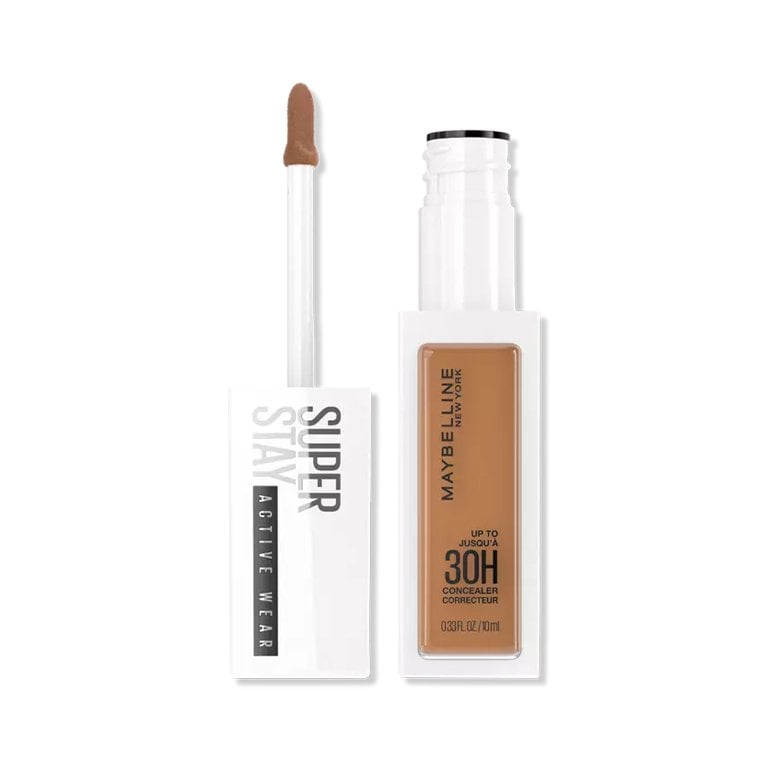 Instead of (or before) applying concealer, you can also lightly trace the edge of your wing with a cotton swab dipped in micellar water. The Garnier SkinActive Micellar Cleansing Water All-in-1 Waterproof Makeup Remover will break down stubborn, waterproof eyeliner with ease.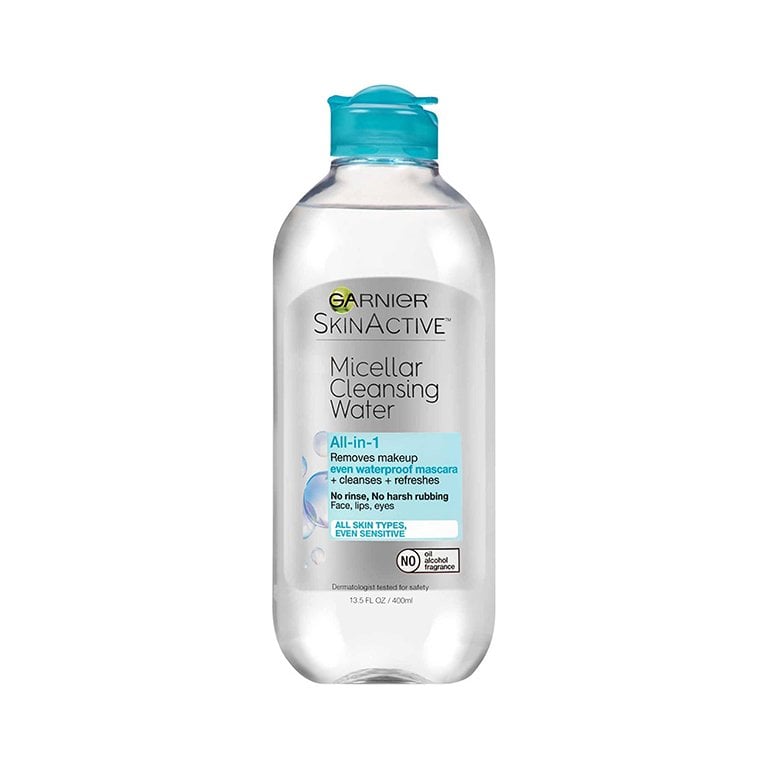 Photo: Chaunte Vaughn
Read more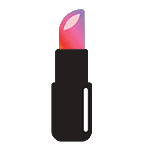 Back to top