The Best Waterproof Mascaras, According to Our Editors
November 04, 2022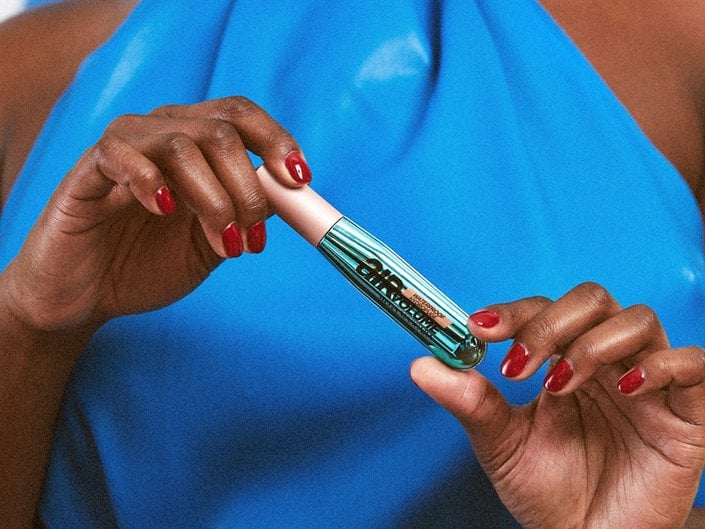 Whether your eyes are constantly watery due to allergies or cold weather, you're a frequent crier or you're just in need of a product that makes your lashes look amazing regardless of weather conditions, a waterproof mascara is a must for your makeup bag. Similar to regular mascara, waterproof mascara comes in a variety of different formulas, from lifting and lengthening to volumizing, curling and defining. Some of these formulas are so effective, they can even be taken for a dip in the pool — or for a sob session over your favorite sappy movie. Below, shop some of our editors' most reliable waterproof mascaras, for days that raccoon eyes and accidental mascara smudges are an absolute no-go.
Best Waterproof Mascaras
This weightless whipped formula lasts for up to 24 hours and is totally smudge-proof and waterproof. We love how the fluffy bristles on the wand coat every single lash, including the stubborn ones at the inner and outer corners. In a review of the product, our editor experienced zero flaking or smudging, even when she wore the non-waterproof version. "It not only made me feel like I was barely wearing any mascara at all, it was also a joy to put on thanks to its weightless wand and big bristles," she said. "My lashes have never looked so curled, lifted and floaty."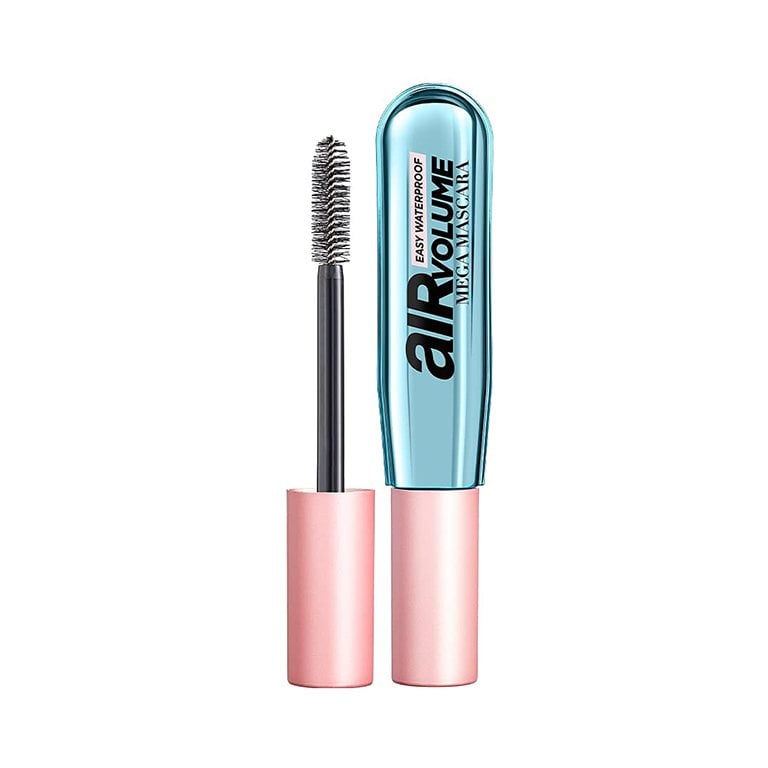 This cult-favorite mascara is known for delivering clump-free length, separation and definition — now it does it all with the bonus of being waterproof. Special polymers grab each lash from root to tip to elongate, while the grooved bristles comb through clumps.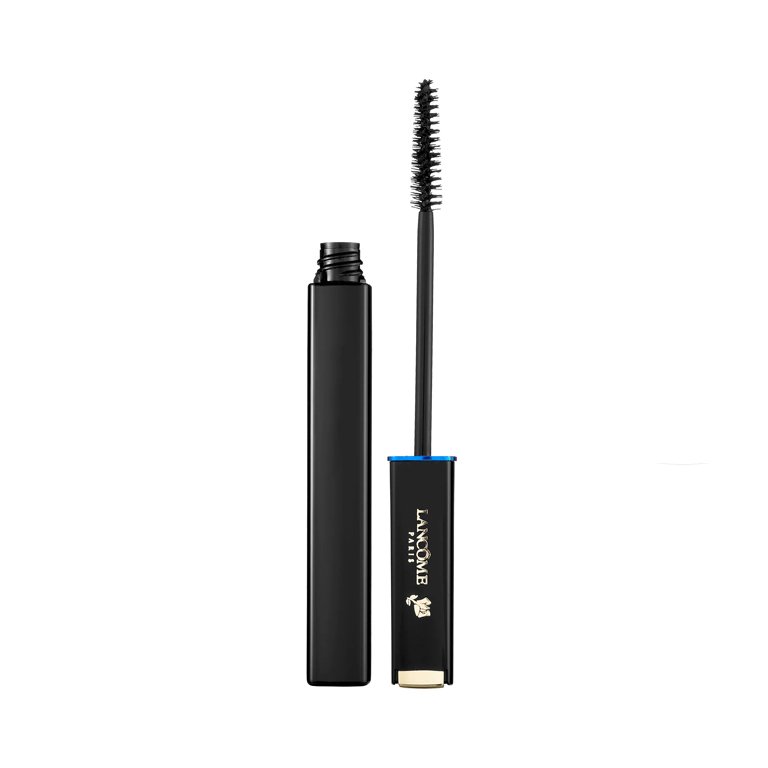 This allergy- and ophthalmologist-tested mascara is great for those with sensitive eyes or contact lens-wearers. The formula is infused with bamboo extract and fibers to add length and fullness to your lashes. One of our editors was blown away by the "fanned-out effect" this mascara gave her naturally straight lashes, and the fact that it helped her lashes hold a curl for the entire day. She also reported zero clumping, even when she brushed on three coats.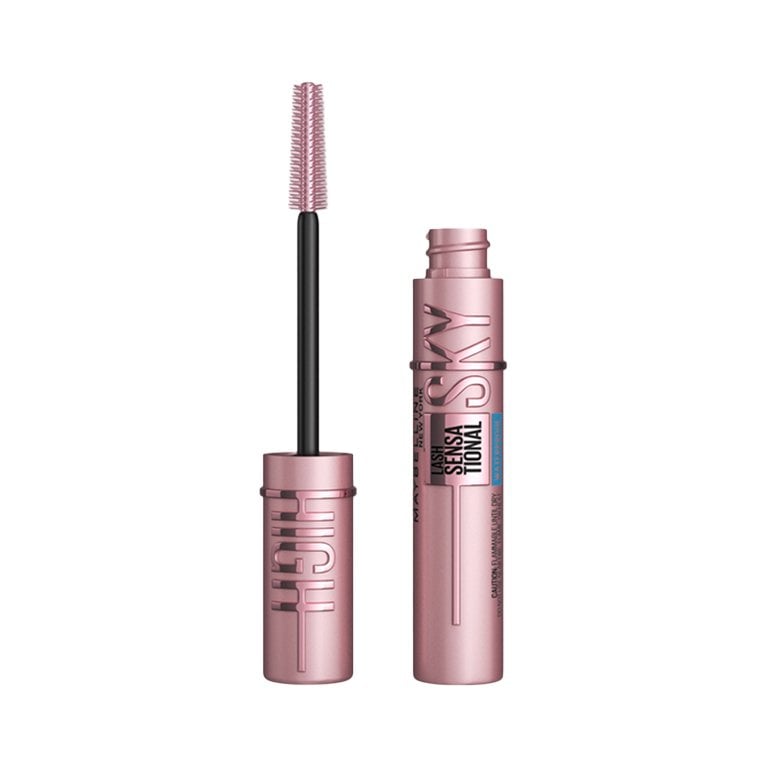 For dramatic, larger-than-life lashes, opt for this formula by Lancôme. It leaves eyelashes feeling silky smooth while the sweatproof, waterproof and smudge-resistant formula delivers bold volume for up to 24 hours. It's super thickening, so if you're after a bold look, this is the pick for you. It provides even the shortest, straightest of lashes with bold volume for up to 24 hours, thanks to the creamy, fiber-infused formula.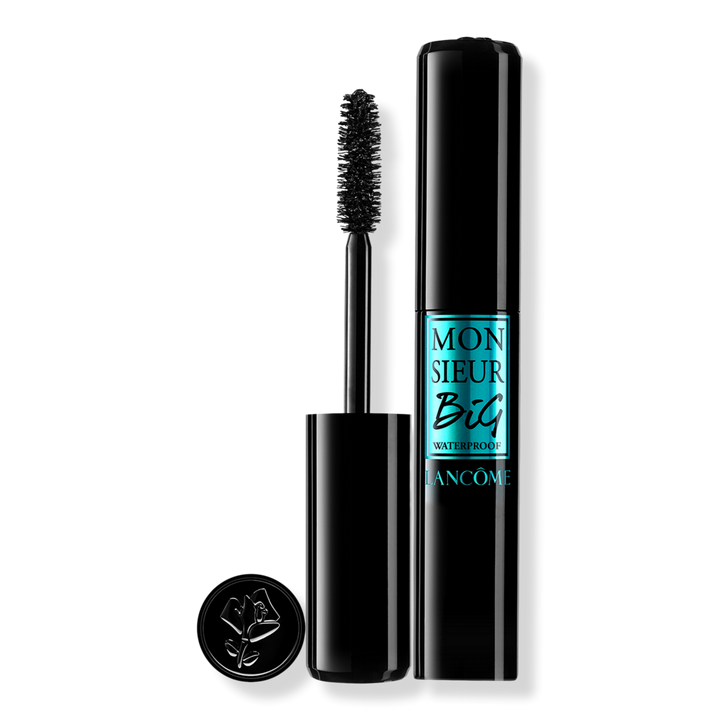 You can't beat a waterproof mascara for only $8 — this buildable formula is a must-try. It gives your lashes a fluttery, feathery look and stands up to pool water, summer rain and sweat. We think its name is aptly suited — it's certainly worth the hype.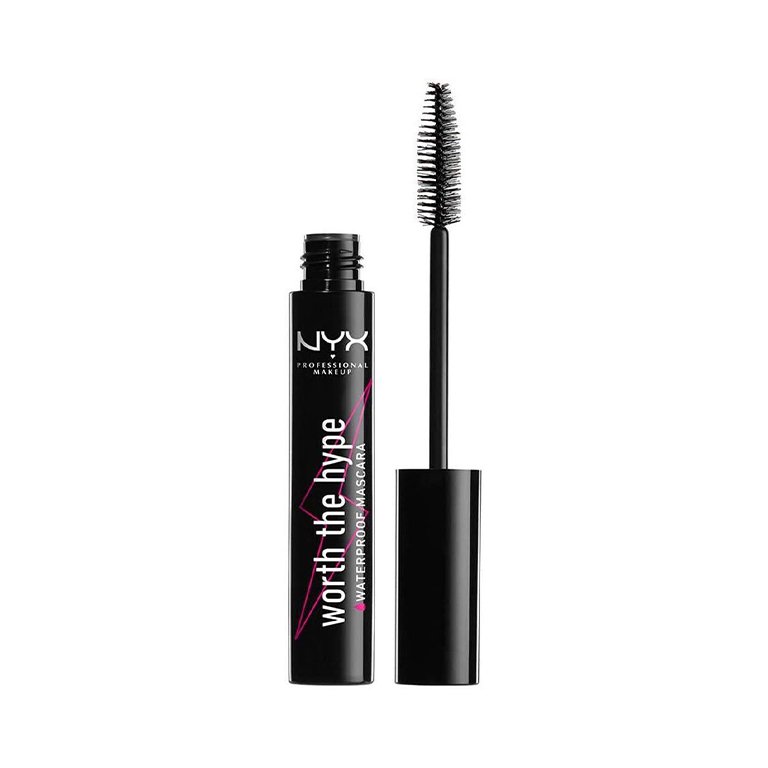 If you're after intense, inky black volume that lasts all day, reach for this mascara by Urban Decay. The volumizing formula contains amino acids and honey to keep lashes soft, not clumpy, no matter how many coats you apply. This mascara was made to withstand the extremes, so you can feel confident breaking it out before your next beach day or grueling workout session.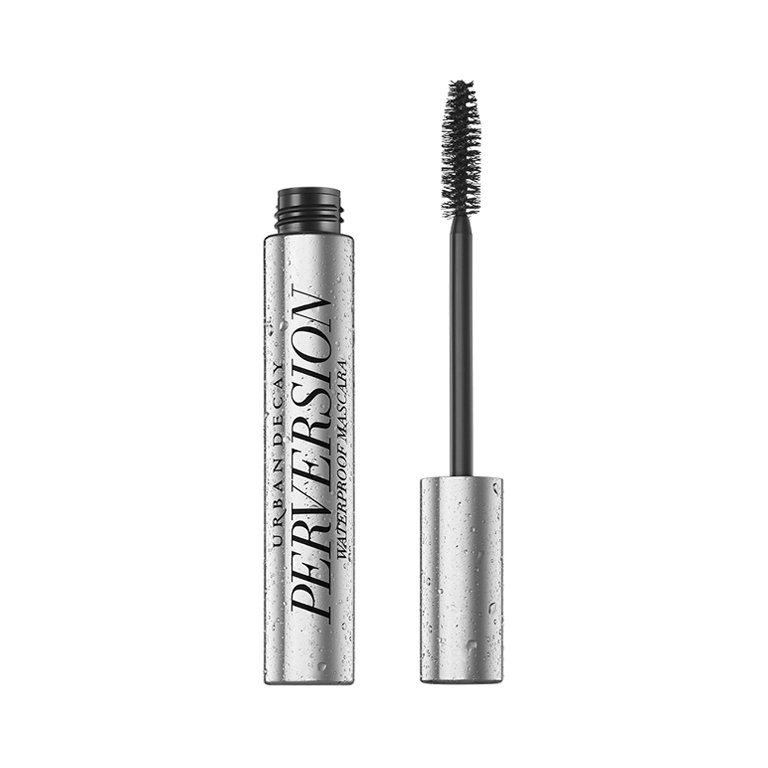 Lash lifts are trending, but they take significantly more time, money and maintenance than swiping on a great mascara. For a similar lifted, fanned-out look, we love the Lancôme Lash Idôle Waterproof Mascara. The curved brush, which is covered in stiff, tiny micro-bristles, lifts and elongates all lash types for a doll-eyed look. It has a lightweight gel formula that leaves lashes soft and doesn't weigh down a sought-after curl. As a bonus, this mascara contains white tea extract to condition lashes.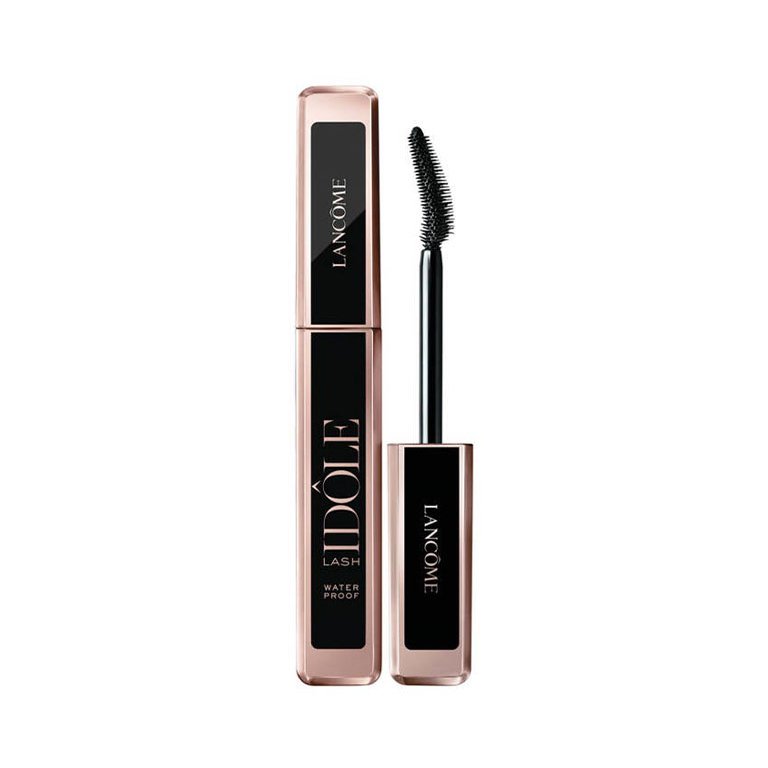 Collagen may be best known for its plumping properties in skincare products, but you'll also find it in this lash-fattening formula. The signature Mega Brush gives lashes nine times more volume — minus the clumps you might find in a traditional volumizing mascara. It's waterproof, meaning it will last all day, ophthalmologist-tested and safe for contact lens wearers. Oh, and did we mention it's just under $10?
For lashes with dramatic curl and enviable volume, this mascara's curved (and absolutely beautiful) wand will do the trick. It coats lashes from root to tip, lifting and volumizing them till they almost look like falsies.
This mascara is a personal favorite of mine, and one that I've been wearing for years. I love it because it never smudges or flakes on my naturally runny eyes — even the non-waterproof version lasts all day on me. It's volumizing and lengthening, so I can achieve both my lash goals at once, and it comes in shades of intense black and a brownish-black for a softer look. Plus, I can pick it up at any drugstore, usually for less than $10.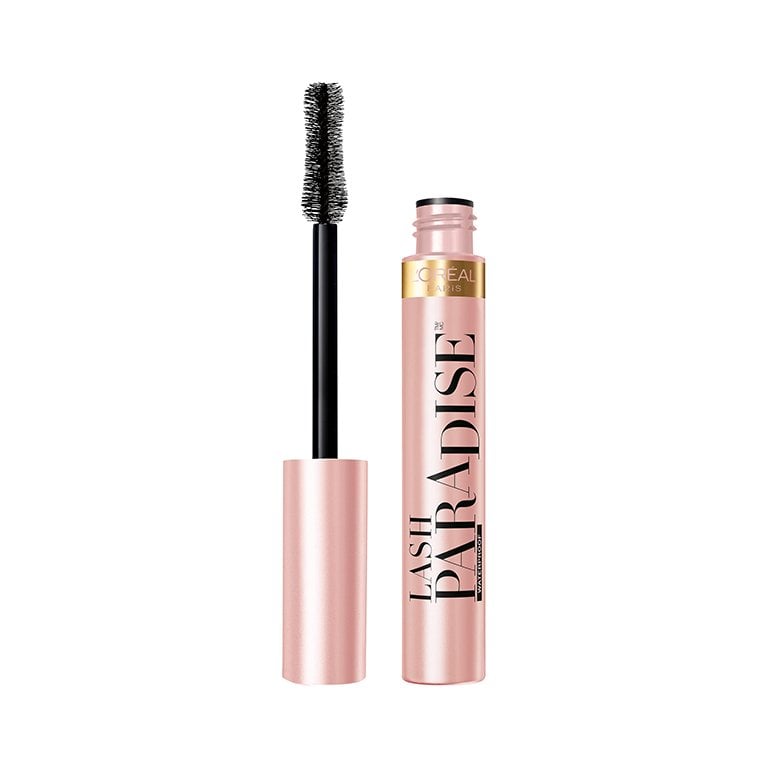 For length, volume and a 24-hour waterproof finish in ultra-luxe packaging, look to this pick from Giorgio Armani Beauty. The asymmetrical wand allows you to build volume, length and definition at once, without running the risk of clumping. The waterproof formula is packed with micro-waxes that allow the mascara to glide onto your lashes with ease.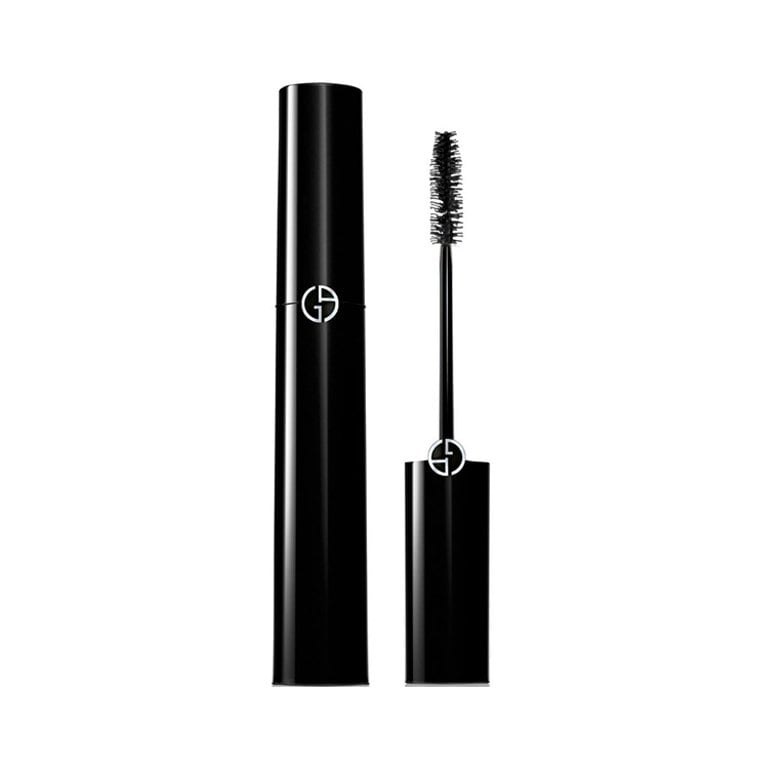 This mascara is lightweight, flake-free, clump-free and wax-free. The curved wand helps your lashes hold a curl, while the rich black formula delivers a dose of volume. It comes off easier than some of the mascaras on this list, so save this for days you're not swimming or headed out in the rain.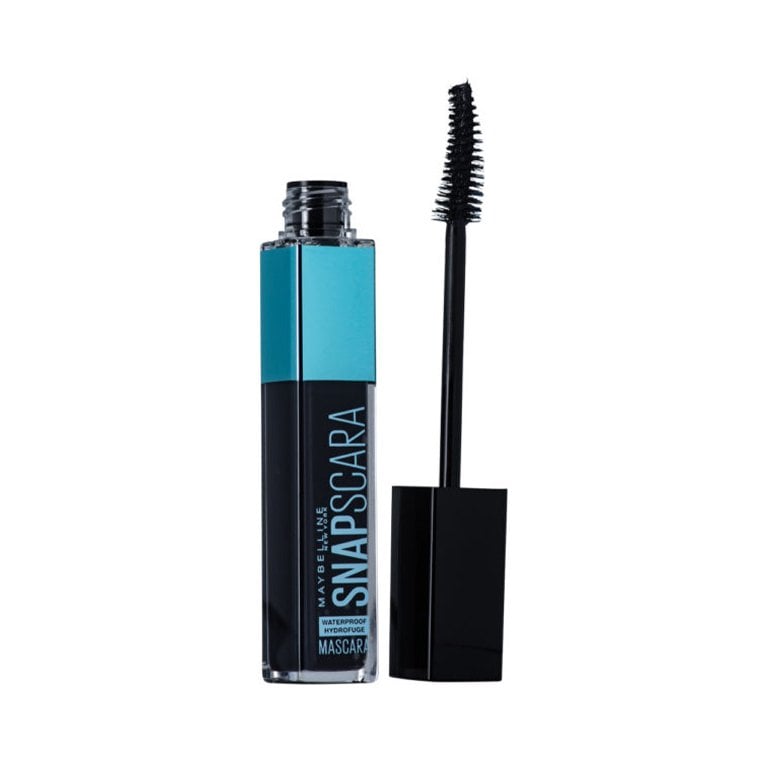 If extra length and definition sound like your lash goals, this is the mascara for you. The skinny wand grabs every single lash, even at the stubborn ones in the corners of your eye, and visibly lengthens each lash by up to 60%. The thin wand is also ideal for targeting your lower lash line.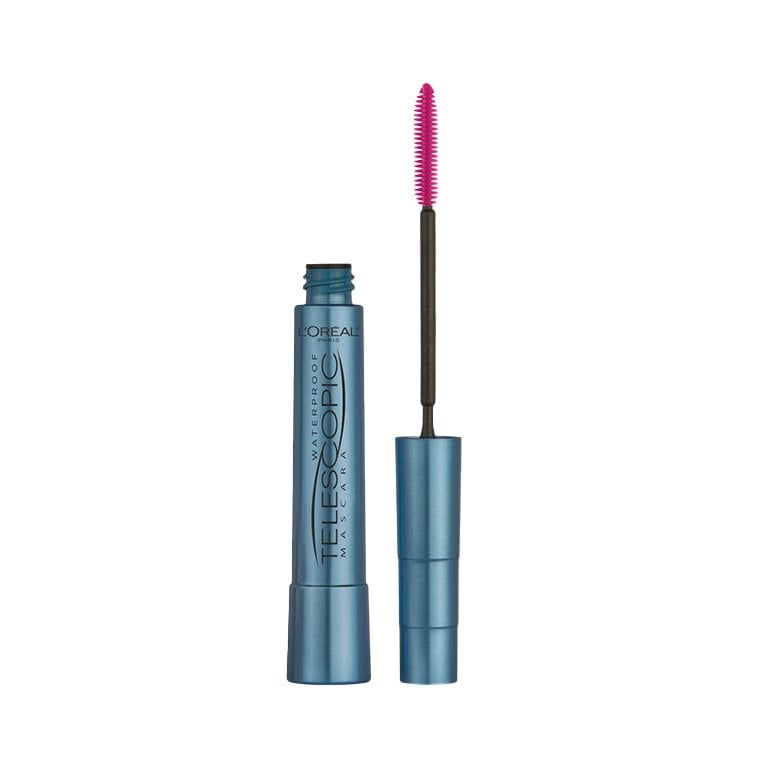 Condition and volumize your lashes at the same time with this mascara, which is infused with nourishing cannabis sativa seed oil. Heart-shaped fibers cling to each lash and provide lightweight volume and curl.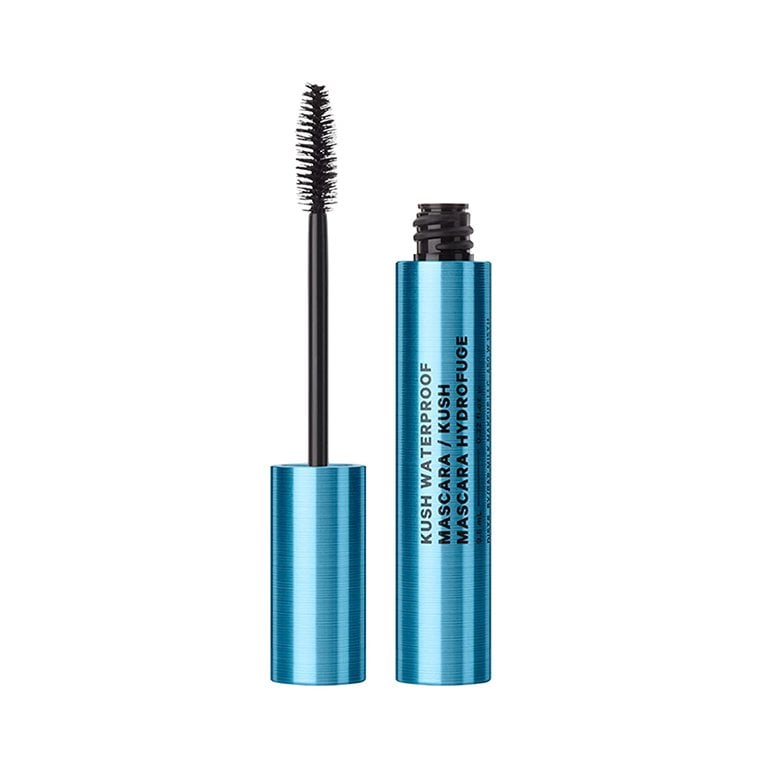 At just under $5, it would be difficult to find a more budget-friendly waterproof mascara than this TikTok favorite from Essence. It's lengthening, volumizing and stains your lashes an inky black.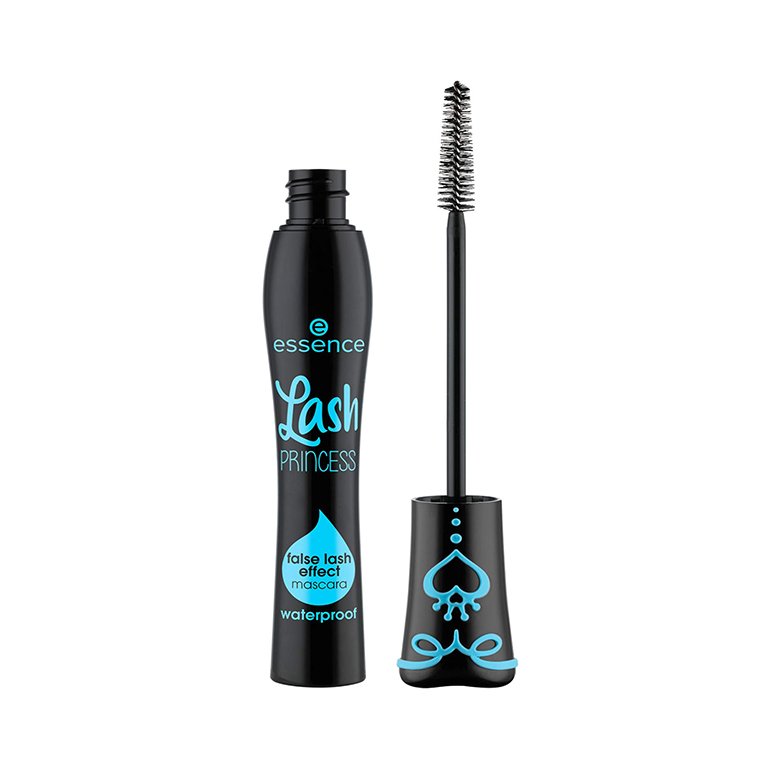 This do-it-all mascara curls, adds length and volumizes in a single coat. We love that it comes in two shades: a basic black and a rich blue-black that will enhance any eye color and brighten the whites of your eyes.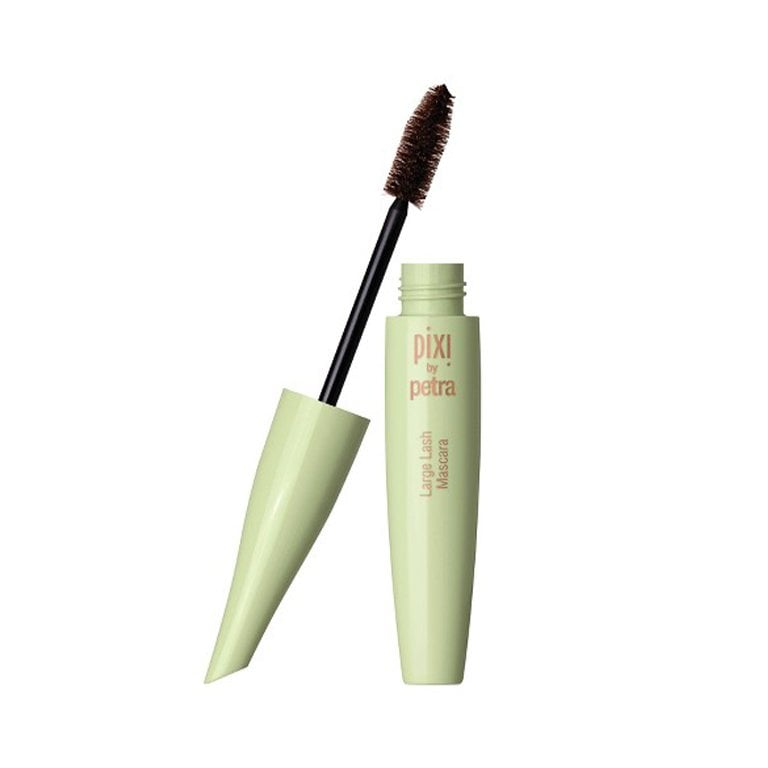 We have to admit, the first thing that caught our eye about this mascara was its sculptural blue tube. But once we dug a little deeper, we found a waterproof formula we love. Made with 89% natural and fully vegan ingredients, this mascara is buildable, lengthening and lasts through anything, from high humidity to a lap in the pool.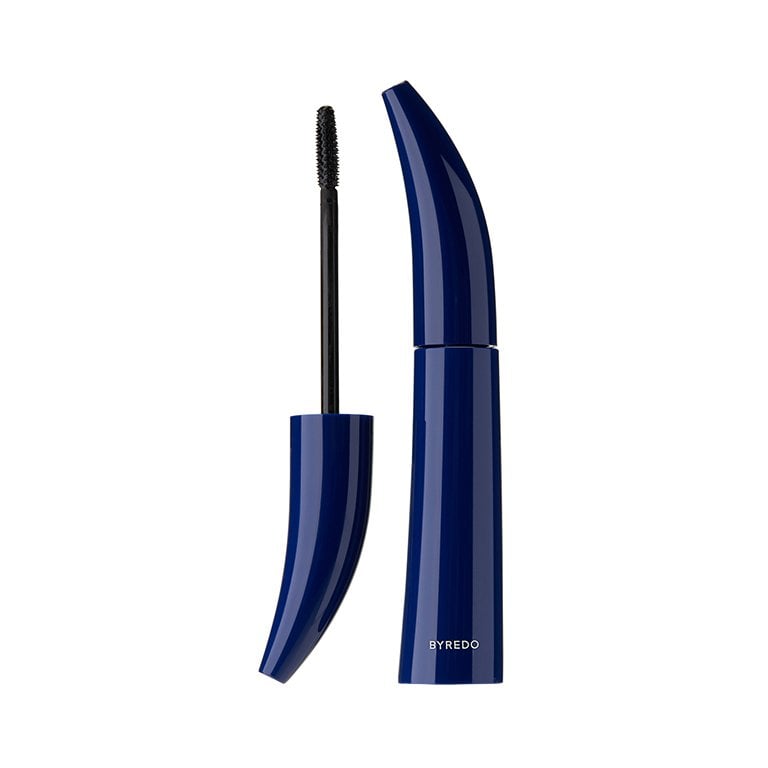 We're impressed by this mascara's vegan formula and the fluffy, waterproof volume it gives our lashes all day. It's also packed with coconut oil and fruit extras to give your lashes a softening boost as you apply each coat.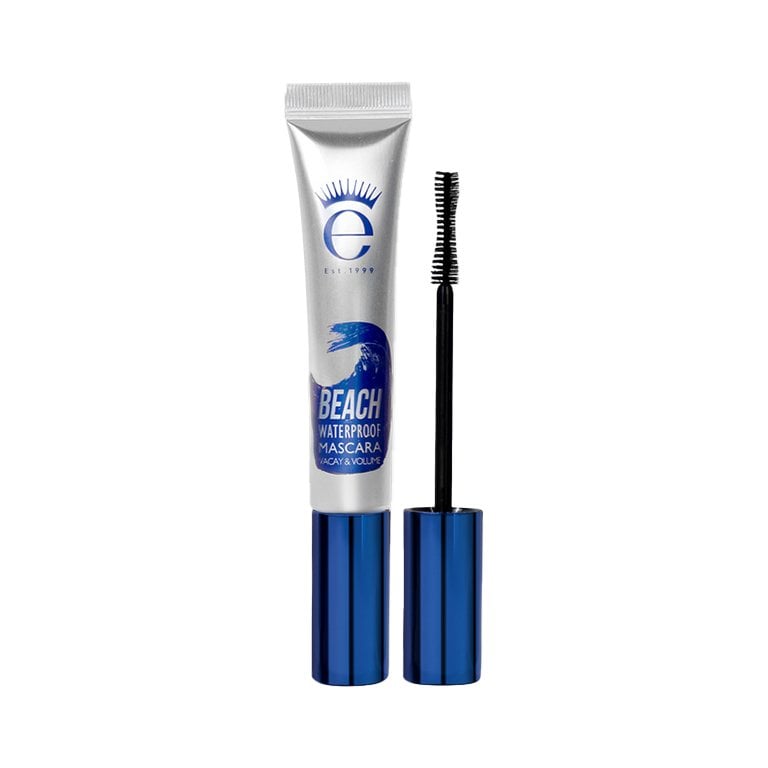 We have to include this pick, because it will transform any mascara into a waterproof formula. It's a waterproof, smudge-proof and tear-proof topcoat that forms a completely clear film over any mascara you use underneath it, effectively locking in your lashes for all-day wear.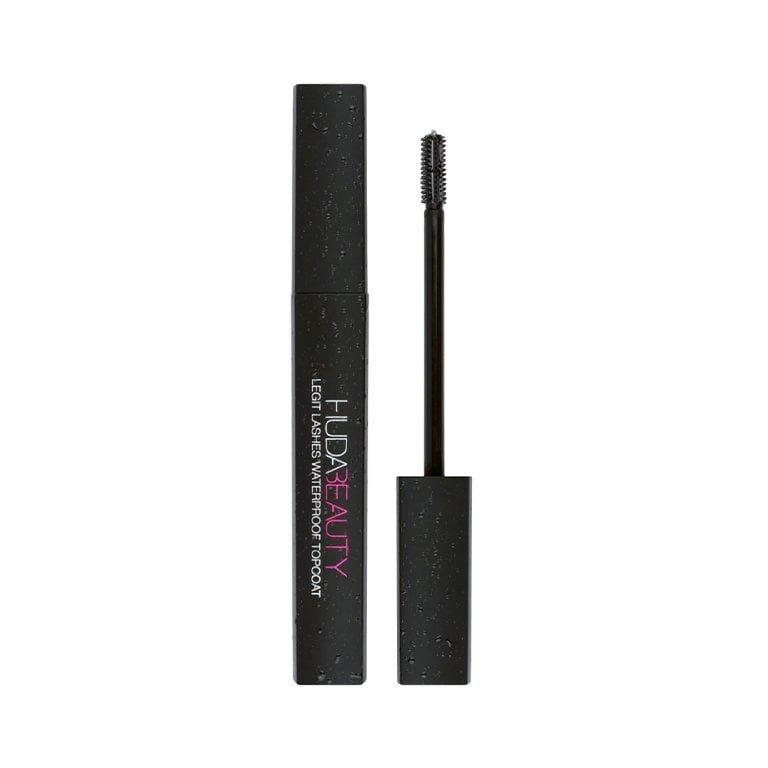 How Long Does Waterproof Mascara Last?
Most waterproof mascara will last up to 24 hours — although we always recommend taking off your waterproof mascara (and any makeup) before you go to bed.
How to Remove Waterproof Mascara
The only downside to waterproof mascara is the removal process. But, if you use an oil-based remover like the Lancôme Double-Action Eye Makeup Remover and a cotton pad, you should be able to take it off with minimal tugging. Check out this mascara removal guide for more tips on how to take off waterproof mascara without irritating your eyes.
Read more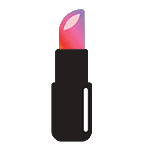 Back to top