These Purple and Blue Mascaras May Just Replace My Regular Black Mascara
August 25, 2023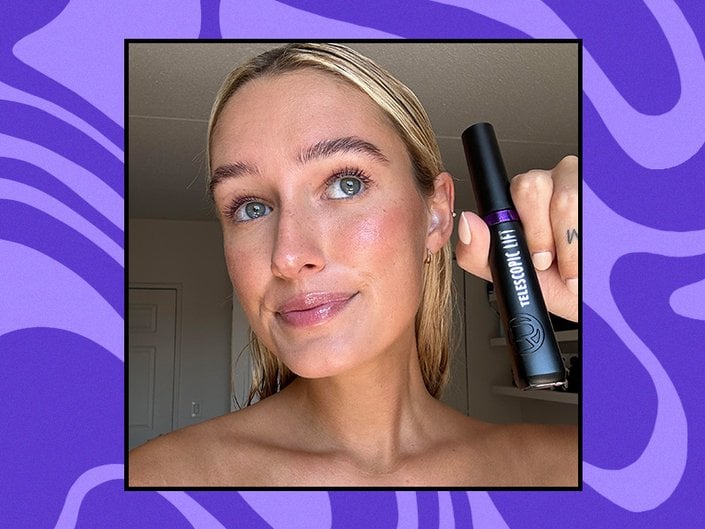 These days, I'm something of a makeup minimalist, typically sticking to a swipe of mascara, a wash of cream blush and a clear glossy lip. But even I can't resist a pop of color now and again — especially during the summer months. So when L'Oréal Paris launched colored shades of the iconic Telescopic Lift Washable Mascara, I'd be lying if I said my curiosity was not piqued. After all, I was already a fan of the original black version of the lifting, lengthening mascara formula. When the brand generously gifted me the new shades Galactic Purple and Stellar Blue, I was beyond eager to put them to the test.
Upon first impression, I was pleased to find the colored shades gave my lashes the same instant volumized and lengthened effect of the original formula. The signature double-hook bristle applicator wand allows me to load each and every lash with mascara, then separate them and stretch them upwards for a gorgeous lifted look. As for the colors themselves, keep reading to learn what I thought of the two new shades.
No one is as surprised by this as I am, but after trying the Galactic Purple shade of the Telescopic Lift Mascara, I may be replacing my trusty black mascara with this violet-hued one in my everyday makeup routine. The color payoff is undeniably vivid with just one coat, but on my dark lashes, the purple shade was still subtle — and I mean that in the best possible way. It's more wearable and dynamic than a bright purple eyeliner or eyeshadow, but it's a fun step up from basic black. I also love the way the purple makes the green in my blue-green eyes pop. To my friends reading this, don't be surprised when you see me rocking amethyst lashes to the grocery store and on coffee runs.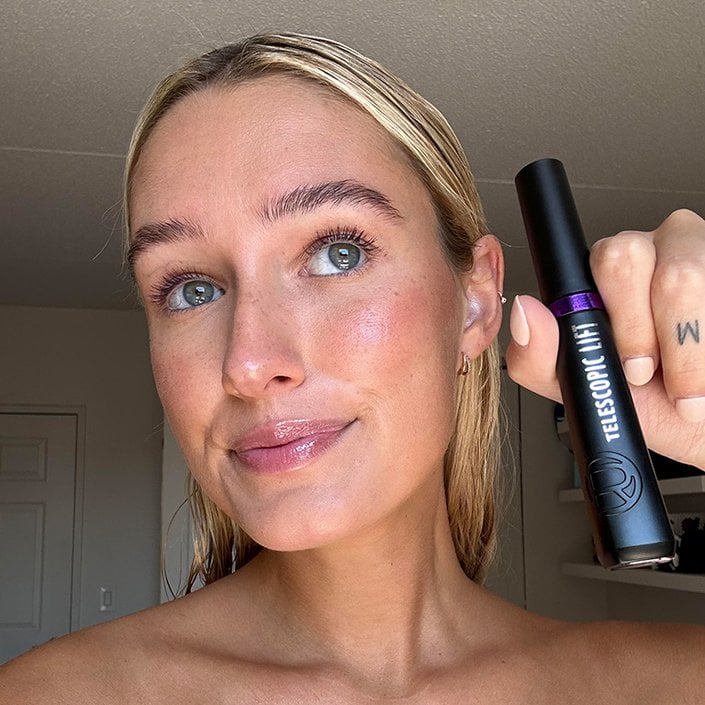 In the interest of full disclosure, it feels pertinent to reveal that this is far from my first brush with blue eye makeup. During my middle school years, I was known to streak my eyelids with shimmery cobalt eyeliner and frosty baby blue eyeshadow (to match the rubber bands on my braces, of course). The stunning Stellar Blue shade of the Telescopic Lift Mascara feels like the grown-up evolution of my teenage makeup obsessions. The concept of blue mascara is nostalgic and playful, evoking the '80s and the early 2000's at the same time. Like the Galactic Purple shade, the pigment is bold, but still dark and versatile enough for a range of occasions and makeup looks. I can't wait to pair it with a flick of electric blue eyeliner for a chic, monochromatic vibe for my next night out.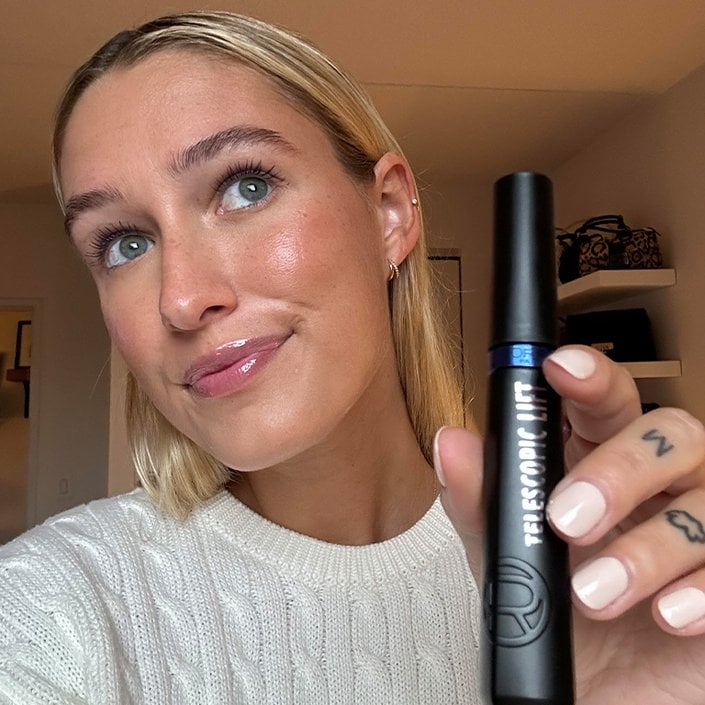 Read more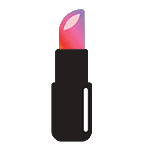 Back to top