Beauty Q&A: What Is Mascara Cocktailing?
February 19, 2021
One of the best parts about playing with makeup has to do with the ability to mix and match multiple products in one go. One of our favorite experiments is to apply a few different
mascaras
in succession. This technique is called mascara cocktailing and involves layering a few tubes to achieve your
desired length
, lift and
curl of the lash
. Ahead, we break down exactly how to do this to help your lashes reach their fullest potential.
STEP 2: Start to Layer
After you've chosen your desired formula, it's time to start layering your mascara products to create the cocktail. You want to start with the product that will do the most for the lash shape during your first pass, so in this case, use the Air Volume Mascara to help give your lashes a lifted curl.
STEP 3: Add Your Second Formula
After one coat of your first mascara, go in with your second. Glide it on your lifted lashes for even more thickness, volume and length.
STEP 4: Remember, Less is More
After two coats of each, step back to assess. If you want a little more lift, opt for one more layer of the curling formula, and if you want a little more length, add more of the lengthening one.
The trick to layering mascaras is to also remember that less is more — you don't want to end up with clumps. If you want to add a third mascara into the mix, try focusing it on targeted areas like just your outer lashes or just your bottom lashes.
Now that you've mixed, matched and found your perfect mascara cocktail, we encourage you to continue to experiment every time you pick up those wands.
Read more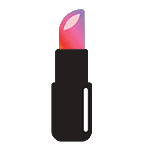 Back to top