This Lightning Bolt Eyeliner Look Is Giving Us Rockstar Vibes — Here's How to Get the Look
April 20, 2020
If there's one thing we love here at Makeup.com it's a

good graphic eyeliner

look. A

flick of pencil

can bring your eye from everyday to edgy in a few seconds. So when Los Angeles-based makeup artist

Nikol Elaine

created this storm-inspired lightning bolt look, we were obviously obsessed. It's serving up some

major rockstar vibes

and even though becoming a singer is probably not in the cards for us (we'll stick to singing in the shower, thank you), being able to execute this striking liner at home is our current claim to fame. Want to DIY this look, too? Keep reading, because with the help of Elaine, we're laying out a step-by-step tutorial for creating this lightning liner ahead.
STEP #1: Pick Your Product

This lightning bolt look isn't just a little wing — oh no. Expect this design to go down a fair portion of your cheek. To ensure that your liner glides on easily and stays put throughout the day, choosing a smudge-free and long-wearing liner is a must. Elaine's choice? The IT Cosmetics Superhero No Tug Gel Eyeliner. "I love the texture because it's super creamy and easy to use," she says. "I also picked the shade Magical Slate (a metallic charcoal) because it's much easier to fix your mistakes than a harsh black."




STEP #2: Draw On Your Normal Eyeliner

First things first, you're going to want to draw a normal winged eyeliner. "Start in the middle of the eyelid and work your way over," says Elaine. "Go thin to thick as if you're about to do a cat eye." She explains that you're going to want it to be on the thicker side and that you should make your cat eye straight out rather than upturned. "The eyeliner's point should be almost at the end of your brow, past the arch."
STEP #3: Sketch the Lightning Bolt

Next, sketch the outline of the lightning bolt to help you find the right shape. "You're basically drawing sets of parallel lines from the tip of the wing line to make another point," says Elaine. The inside line should extend slightly further than the outer line. Then, draw a second wing off of those two lines. The ledge of this wing should be just a smidge shorter than the first. Your third set of parallel lines should connect into a point. "The end of the lightning bolt should end around the flare of the nostril."




STEP #4: Shade It In

Now that your lightning bolt is sketched out, it's time to shade it in. Use your pencil to make small, straight lines from the top to bottom inside the lightning bolt outline. Try to keep your pressure uniform throughout.
STEP #5: Sharpen the Tips

A creamy pencil is great for sketching and shading, but your lightning bolt points may not be as sharp as you hope. Thankfully, there's an easy fix. "I took the angled brush on the tip of the liner to get some excess product on it," says Elaine. "I then made the points of the bolt really sharp." If you're still looking to sharpen things up, feel free to use a dry, pointed Q-tip around the edges.




STEP #6: Finish Off the Eye 
Photographer: Chaunte Vaughn, Art Director: Melissa San Vicente-Landestoy, Makeup Artist: Nikol Elaine, Visual Designer: Hannah Packer, Supervising Producer: Jessica Thiel, Line Producer: Kaela Francesca, Digital Tech: Sam McKenna, Model: Krystie Wilson
Read more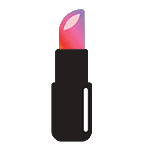 Back to top