How to Get Siren Eyes, the Sultrier Take on a Classic Wing
October 24, 2023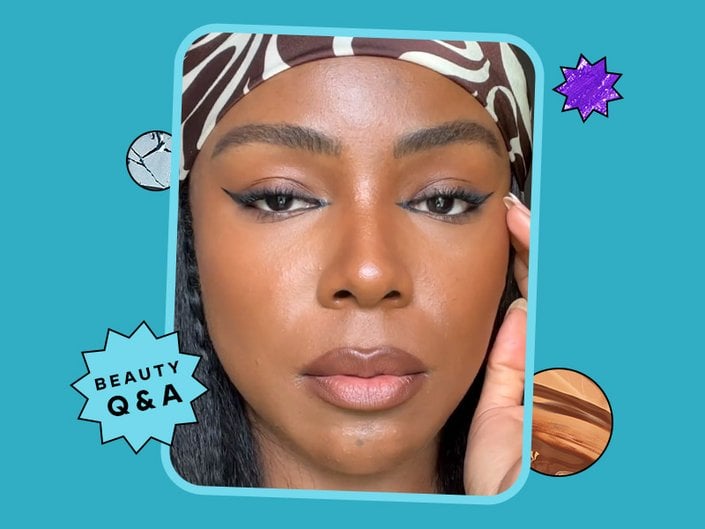 We're always impressed when we scroll through social media beauty trends on our phone screens, but we especially love when they inspire us to actually give them a try IRL. One popular look you may have heard of is the "siren eye trend," a more smoldering take on your classic cat eye, and one that we couldn't wait to try for ourselves. Here, we spoke with three makeup artists about what the trend looks like, how to achieve it and the best products to use.
What Are Siren Eyes?
"A siren eye includes a small, inner corner wing and tight lining on both upper and lower water lines," explains makeup artist Dara Levitan.
According to makeup artist Kasey Spickard, the siren eye differs from your typical eyeliner wing because it's all about extending the eye shape outward and slightly upward with eyeliner and eyeshadow. Both corners of the eyes get some attention, too.
"The siren eye is an elongated, sultry cat eye on both the inner and outer corners of the eye," says Spickard. "It came to popularity on TikTok in the 'doe eye' vs. 'siren eye' trend. With the doe eye being a very rounded, soft, innocent doll-like eye in contrast to the sexy, lifted, almond shape of the siren eye," he says.
How to Get the Siren Eye Look in 5 Easy Steps
Here, find out exactly how to get the look. The key to creating a siren eye is that it's more than just liner. In fact, eyeshadow helps capture the correct shape and mood.
Step 1: Build Your Shadow
Start by patting a medium brown eyeshadow all over the lid and blend a lighter, warm brown shade onto the outer edge and crease. Next, smudge a dark brown shadow along your lash line and slightly blend it upward. For this, we recommend using the
Urban Decay Mini Naked Palette in Half Baked
.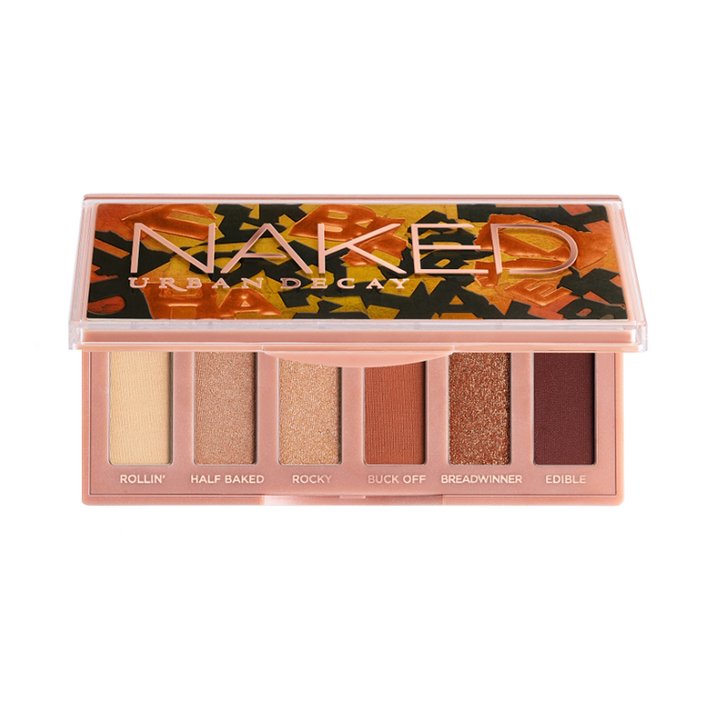 Step 2: Tightline Your Eyes
Using a black kohl or gel eyeliner pencil, tightline your top and bottom water lines. To make sure the color lasts, look for a waterproof, smudge-proof formula — one of makeup artist Levitan's favorite eyeliners for this look is the Urban Decay 24/7 Glide-On Waterproof Eyeliner Pencil in Perversion, a matte, pitch-black.
Step 3: Map Out Your Wings
"Using liquid liner, draw a small dot to map out the stopping points for both the inner and outer corner wings," says Levitan. "This will ensure even length and thickness."
Once you've traced your waterline and created the dots, line your upper lash line with a black liquid eyeliner. "To create the sharp inner point and the wing, try looking forward and raising your eyebrows, versus applying with eyes closed," says makeup artist Misha Shahzada. "This helps us determine the best place for the wing to sit. Using the liquid liner and looking forward, just follow the inner corner of the eye and slightly exaggerate the length. For the wing, apply the liner very closely to the lash line and simply stretch it out past the lash line for a thin and minimalistic flick."
If the wing isn't perfect on your first try, don't worry. "The flick never has to be perfect — in fact, they are rarely even on the first try," says Shahzada. She recommends applying a bit of makeup remover, such as the Wipe Out Makeup Remover from Bubble Skincare, to a pointed cotton swab and cleaning up underneath the line. For more tips on how to perfect your wing, check out the video below.
Step 4: Add Your Inner Liner
On your inner corner, sketch a small V-shape with the dark brown shadow and connect it to your top and lower lash lines. Draw over it, again, with the black liquid liner. "After the inner corner wing has been created, lightly set it with translucent powder," says Levitan. "Go back over the wing to reinforce the pigment of the liner."
Step 5: Complete the Look
After completing your siren eyeliner, apply mascara to the top and bottom lashes, focusing on the outer upper lashes to elongate the eye. We love the Lancôme Le 8 Hypnôse Volumizing Mascara for this. For extra drama and emphasis on the outer corners of your eyes, consider applying a pair of false eyelashes that flare out at the ends — we love the Glamnetic Princess set, a pair of half-lashes.
Spickard's final recommendation is to avoid thick lines when creating your siren eye, to ensure that your eyes don't appear more round. "Additionally, avoid shimmers on the lid, because this can make the eye look rounder as well," he says. "Focus on elongating the eye instead!"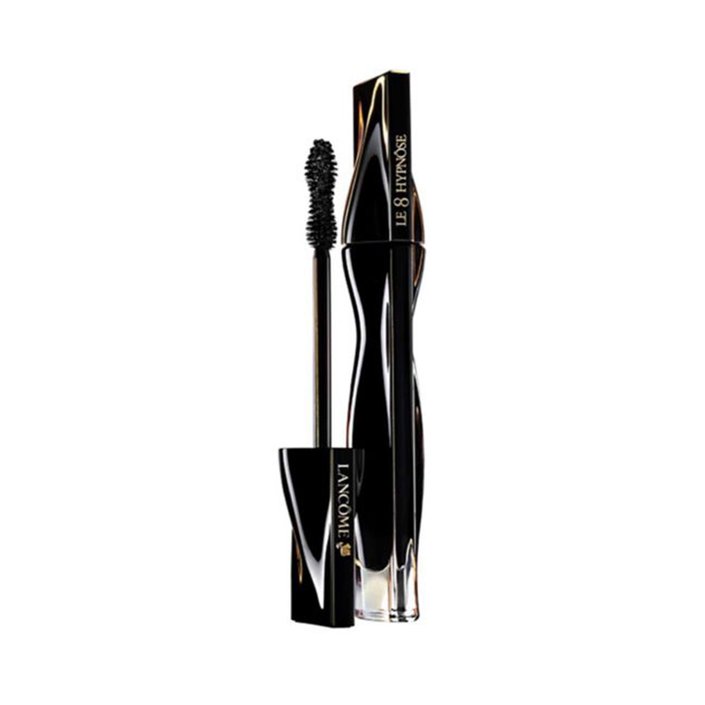 The Best Products For Siren Eyes
The creamy consistency and bold color payoff of this gel eyeliner pencil makes it a perfect pick for a sultry siren eye. It offers up to 36 hours of wear, with a waterproof, smudge-resistant and even sebum-resistant formula. You can keep your look simple and sophisticated with the shade Deep Onyx, a standard black, or add a subtle touch of color with jewel-toned hues of deep blue and emerald green.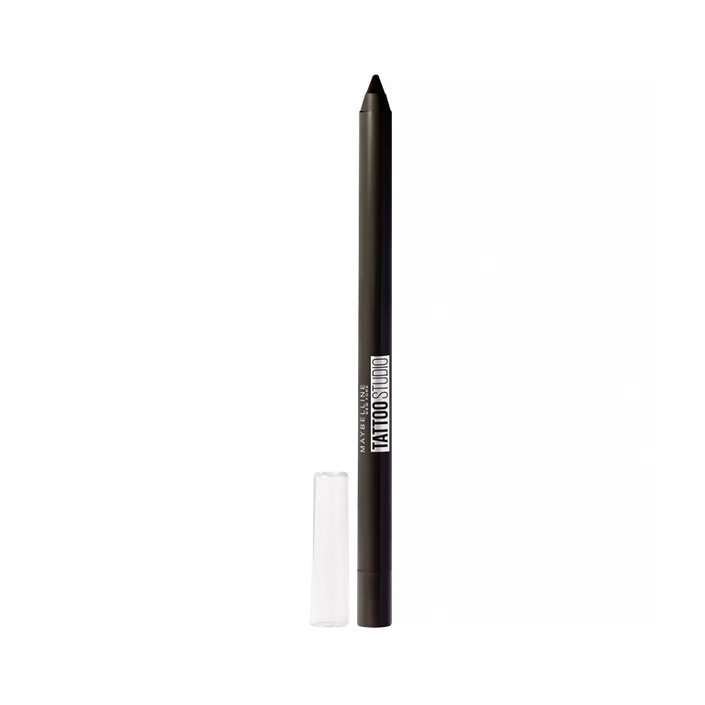 The fade, flake- and smudge-resistant liquid eyeliner stays on all day and allows you to create sharp wings with ease. It features an ultra-fine tip that will sharpen your inner corners to a perfect point, and is surprisingly easy to use, even if you don't typically reach for liquid eyeliners. Our editors agree that it glides effortlessly across the lid without tugging or skipping, and the pigment remains vibrant and smudge-free all day.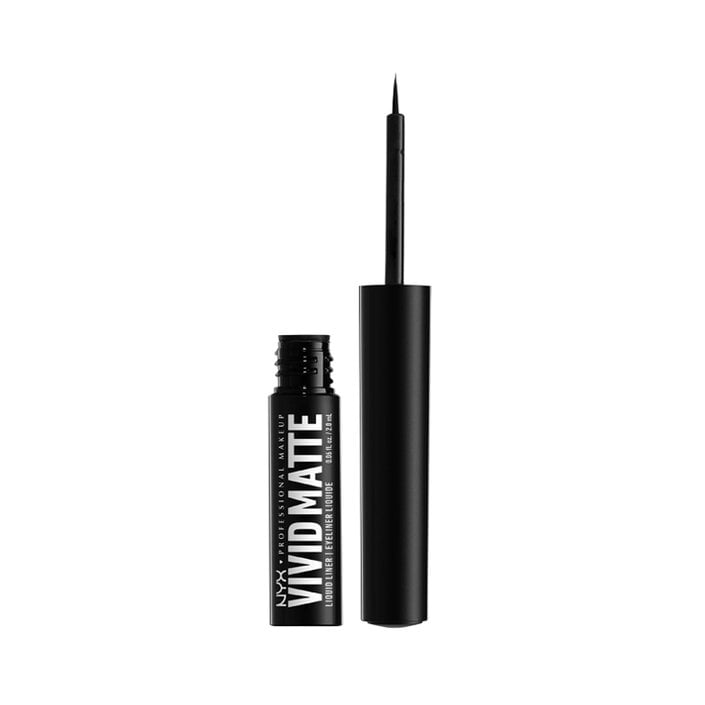 This cult-classic pencil comes in a rainbow of shades that allow you to create anything from a classic smoldering siren eye to a bold, colorful variation. Supremely creamy and easy to apply to the lash lines and waterline alike, the formula is also waterproof, smudge-proof and able to stay put for up to 16 hours.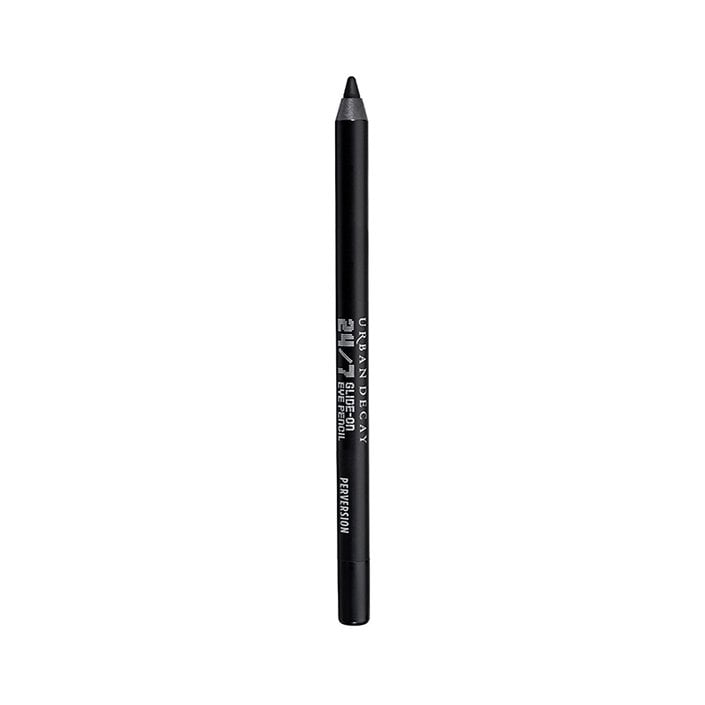 This liquid eyeliner pen delivers crisp, bold lines in a 24-hour wear, waterproof formula. Its slim, flexible tip makes it easy to tightly trace your lash line, regardless of your eye shape — plus, the long-lasting formula will help you defy smudging and minimize mess as you apply. The ergonomic, square-like packaging feels comfortable in your hand and makes creating your sharpest wings yet effortless.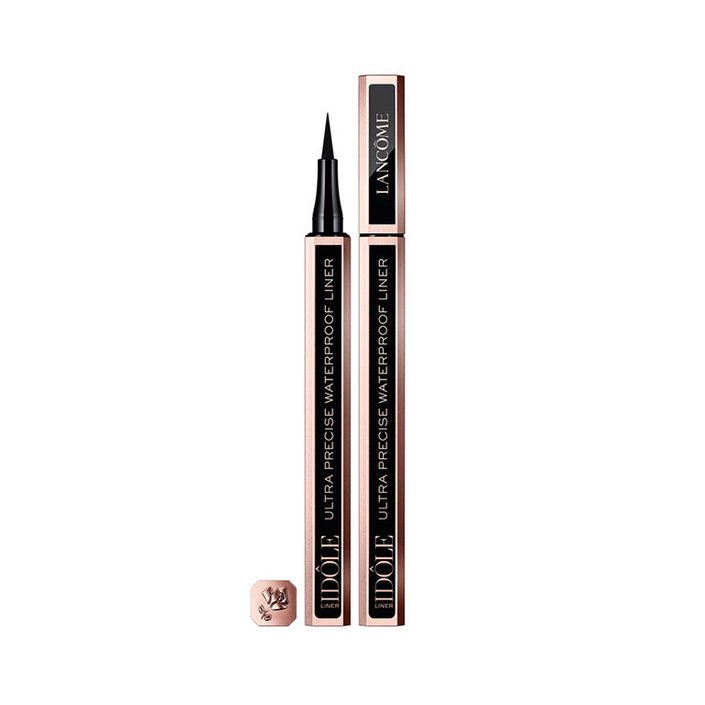 Get two eyeliners in one with this double-ended option — all you need for a seductive siren eye look. One end features a pitch-black liquid eyeliner that offers 16 hours of wear and a satin-like, semi-matte finish. On the other end, you'll find a rich gel liner in shades of black, brown, navy and a punchy, fire engine red.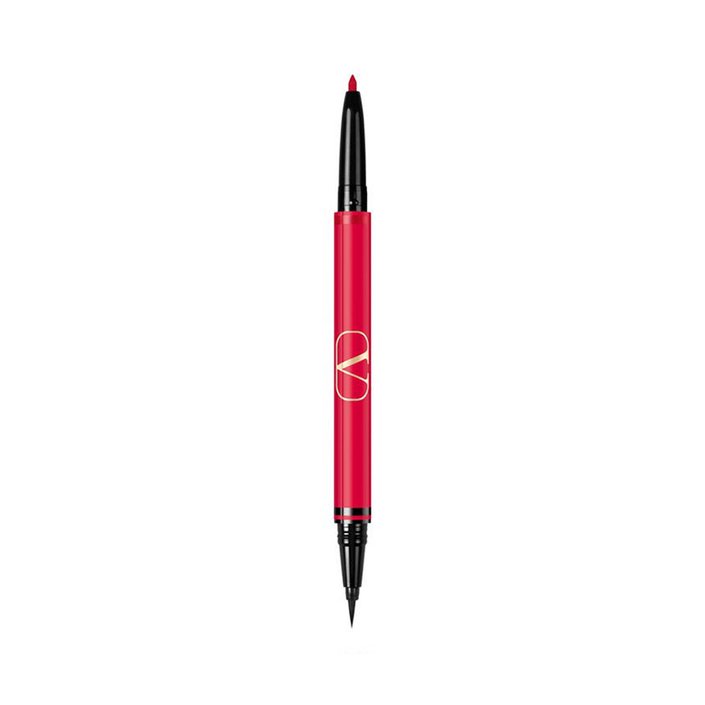 You might remember rubber pencil grips from your grade school days, but you probably never anticipated seeing them crop up on your liquid eyeliners. These pens, featuring a cushiony rubber grip, make it easy to draw on a siren eye and get full control over your inner and outer wings. The smudge-resistant, transfer-proof and waterproof formula stays locked on lids for up to 36 hours, with or without an eye makeup primer.
Another favorite of makeup artist Levitan's, this liquid eyeliner pen features an ergonomic grip and an ultra-fine, flow-through tip that lets you apply product with painter-like precision. The vegan formula is water- and smudge-resistant, helping it to withstand long days and teary eyes on any eye shape. Simply shake the pen with the cap closed to activate before using.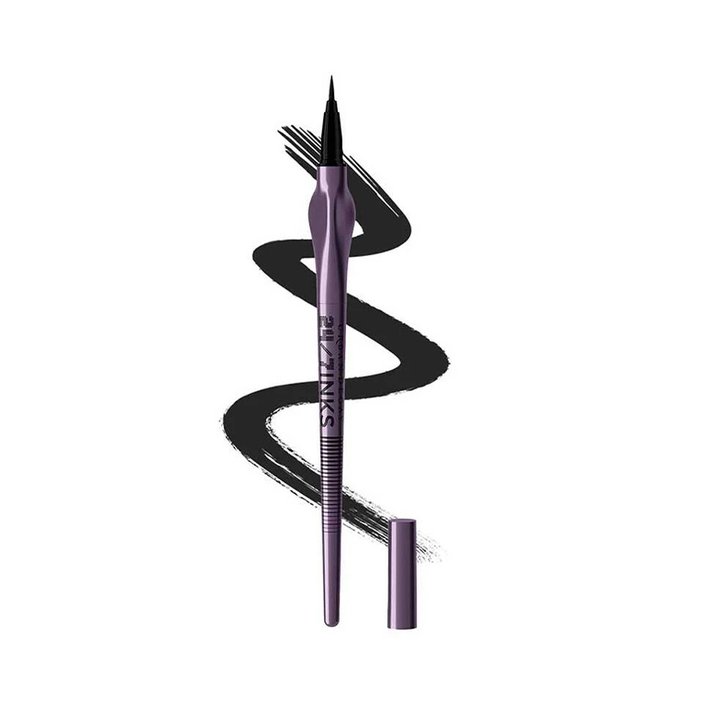 To add extra smokiness to your siren eye, consider applying a pencil liner to the top lash line first, then softly blending the color out before layering your liquid eyeliner on top. For the first step, we recommend this soft, easy-to-blend eyeliner, which you can gently diffuse with the product's attached paddle brush.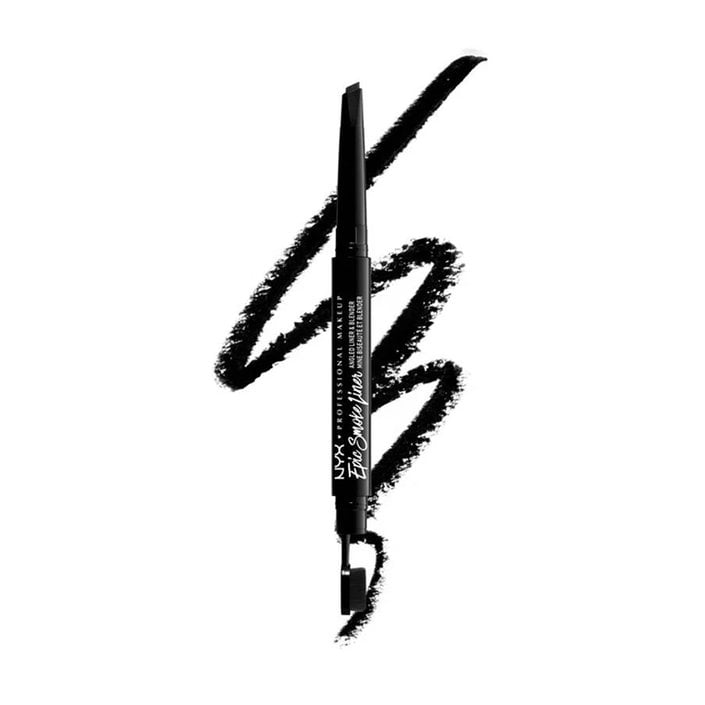 Read more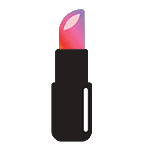 Back to top