How to Apply Makeup to Complement Different Eye Shapes
June 30, 2023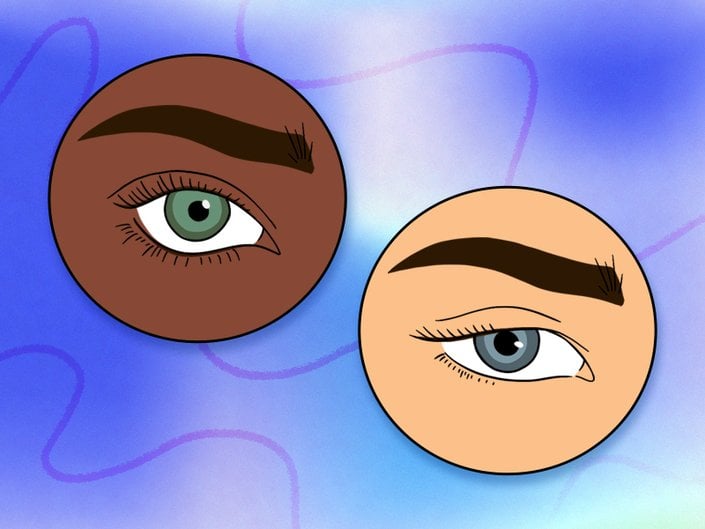 Everyone knows you can use foundation, concealer and contour makeup to sculpt your face. Even blush can be strategically applied according to your face shape to best complement and balance your natural bone structure. But when you're doing your eye makeup, do you ever pause to think about where to apply eyeliner or shadow to best suit your unique eye shape? Whether you have round doe eyes, monolids or eyes that sweep upwards at the corners, there are makeup application techniques you can employ to highlight the gorgeous natural shape of your eyes. To help you determine your eye shape and learn customized eye makeup tips, we turned to pro makeup artists Shreni Patel and Michael Anthony.
How to Determine Your Eye Shape
Determining your eye shape is as simple as looking in the mirror and taking note of what you see, though you may not be up to date on all of the names for different types of eye shapes. Luckily, we have you covered with our thorough guide to the defining characteristics of common eye shape. Keep scrolling to find the shape that best matches your eyes.
Different Eye Shapes
Monolid Eye Shape
Monolid eyes have "no visible crease in the eyes," says Patel. "Your eye is flat from your brow to your lash line." According to Anthony, "usually this eye shape has a flatter surface that showcases the entire eye without a deep eye socket crease."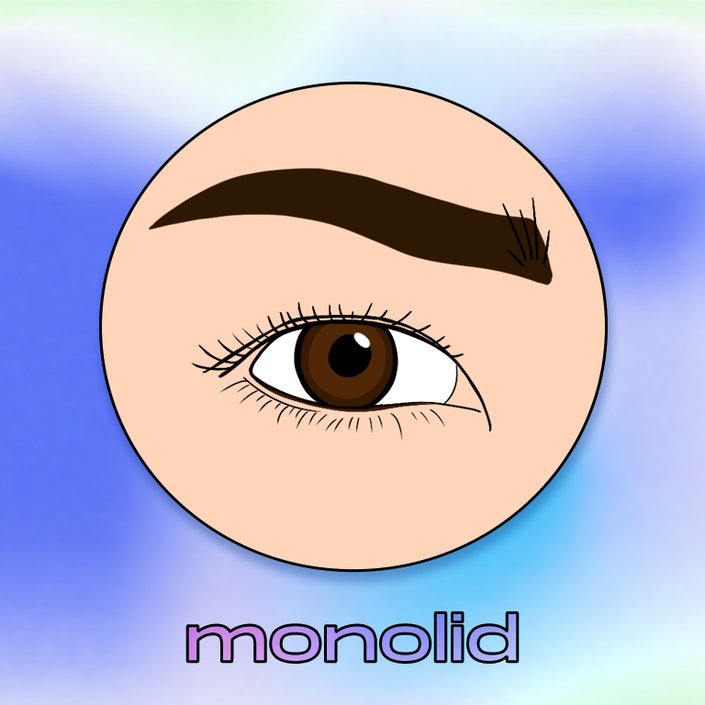 Round Eye Shape
Round eyes are open and circular. If you can see all of your iris when you look in the mirror, chances are you have a round eye shape. This eye shape may be described colloquially as doll-like eyes or being wide-eyed. With round eyes, "the width of the eyes is equal to the length of the eyes," explains Patel. It "can also be when the eye opens and creates a full circle."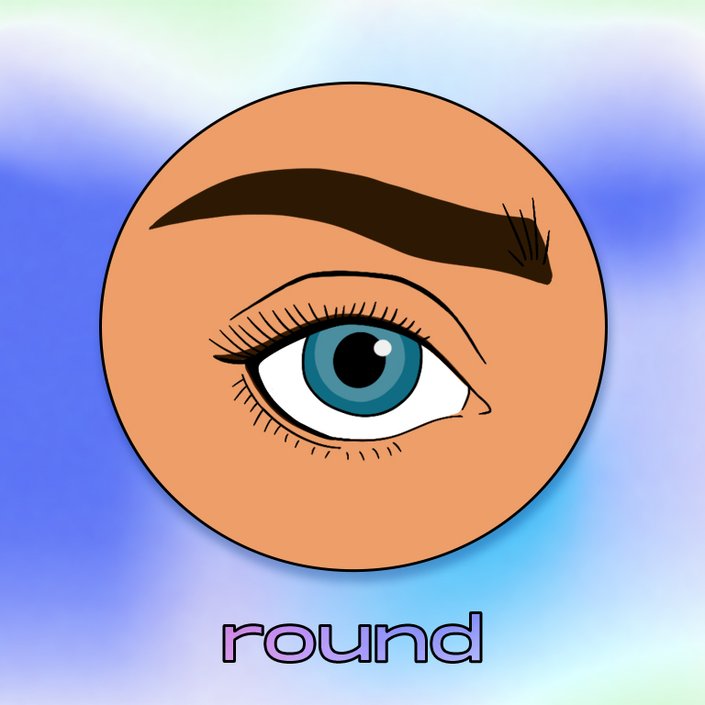 Almond Eye Shape
Almond eyes are oval-shaped and have upswept outer corners. They resemble (duh!) almonds. "This is where the inner and outer corner of your eyes taper to a point," notes Patel. "Also, they tend to be upturned at the end." In addition to the notable tapered, upturned corners, almond eyes are "wider in the middle from top to bottom," adds Anthony.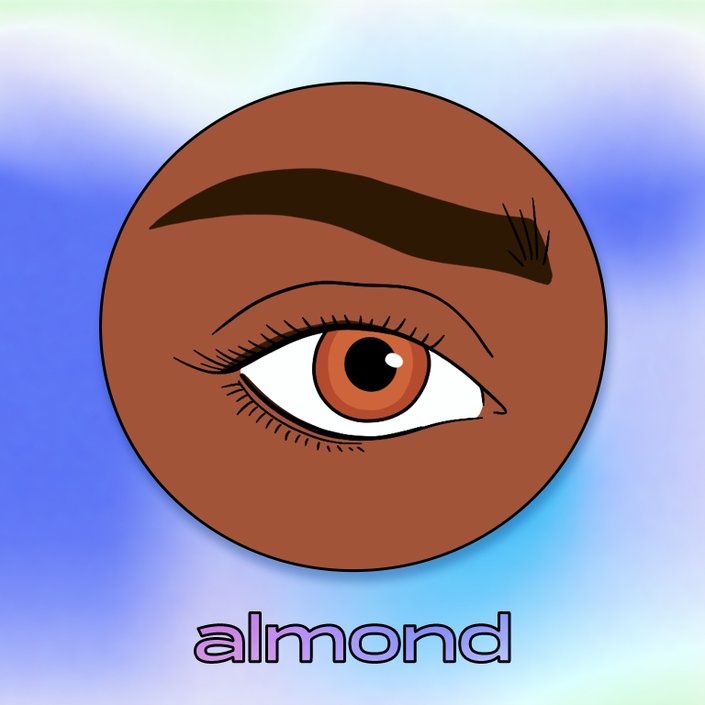 Upturned Eye Shape
As the name suggests, upturned eyes are when the outer corners of your eyes are higher than the inner corners, giving your eyes an upturned look. Upturned eyes are often almond shaped, but they have a more pronounced lift at the outer corners, so the lower lid appears larger than the upper. "Upturned eyes typically angle upwards towards the hairline and look very feline and intense," says Anthony.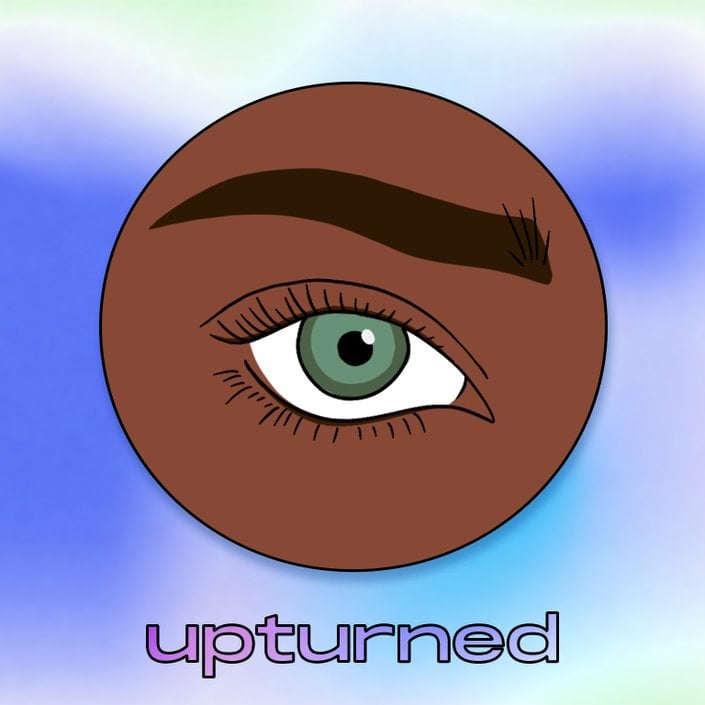 Downturned Eye Shape
Downturned eyes, meanwhile, are the opposite. The outer corners drop down, making the upper lids appear larger than the lower. If you have downturned eyes, the "outer corner of your eye is lower than the inner corner, hence the downturn," says Patel. According to Anthony, downturned eyes can appear especially heavy-lidded and sultry — think of the phrase "bedroom eyes."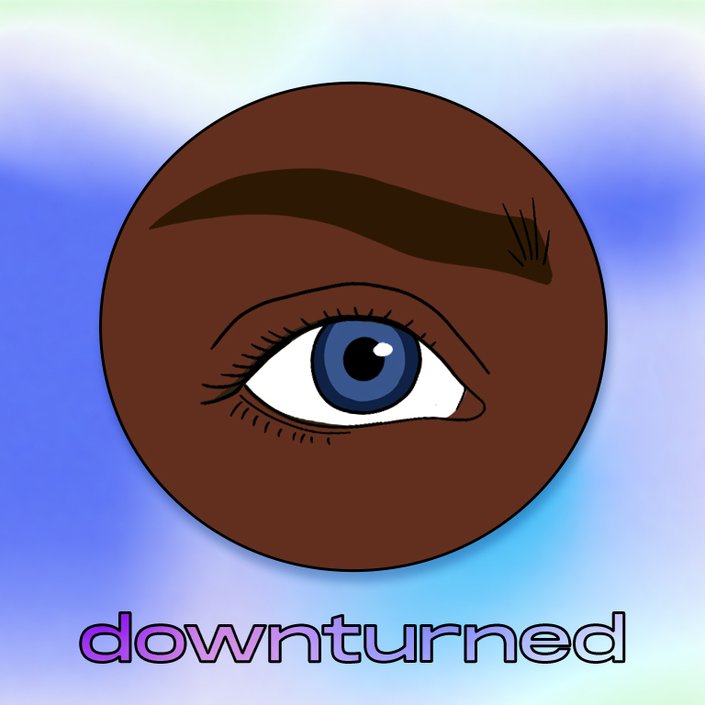 Hooded Eye Shape
Hooded eyes have a small crease, however the lids are mostly hidden by the skin of the brow bone. Excess skin on the brow bone forms a distinctive fold. "This eye shape typically showcases more eyelid skin, whether there is a deep eye socket or not," explains Anthony. Eyes can become more hooded with age due to the natural increase in skin laxity, but hooded eyes can also be genetic and appear on people of all ages.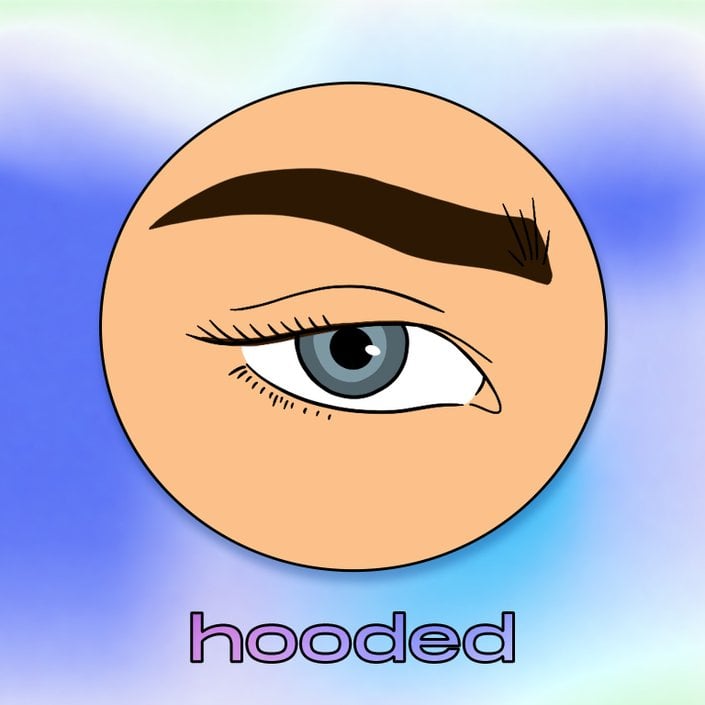 How to Apply Makeup for Each Eye Shape
How to Apply Makeup on Monolid Eyes
Since monolids do not have a visible crease, they provide an excellent canvas for eye makeup. "Monolids showcase eyeshadow beautifully and look beautiful shaded from the lash line up to the brow," says Anthony. Whether you opt for a matte or shimmery shadow look, you can't go wrong. When it comes to choosing a makeup vibe for monolid eyes, Patel loves "a smoky gradient eyeshadow look, from dark at the lash line blending upwards to a light shadow." Pro tip: You can use light eyeliner to create the illusion of more widened eyes if you'd like. "I also like to use a white or nude eyeliner in the lower lash line," says Patel. "This will create a more open and doe-eyed look." For a basic white eyeliner at an affordable price, check out the Maybelline New York Tattoo Studio Sharpenable Gel Pencil in Polished White, a longwear eyeliner that stays vibrant for up to 36 hours.
How to Apply Makeup on Round Eyes
As Patel explains, a round eye shape "looks great in a smoky eye with a dark color on the lower waterliner to slightly close the eye off and add an allure." Just like how you can use light eye makeup to widen monolid eyes, dark eyeliner is useful for making round eyes appear more narrow. "For round eye shapes, I like to line upper and lower at the lash line with deeper tones to balance the eye shape and add drama," says Anthony. To try this method at home, opt for the L'Oréal Paris Infallible Grip Mechanical Gel Eyeliner in black, brown or even gray.
How to Apply Makeup on Almond Eyes
"Almond eye shapes can be very versatile," explains Anthony. When playing around with your favorite eyeshadow palette, Anthony recommends accentuating almond-shaped eyes "with a graduated depth from the lash up to the socket line where the color is transitioned into a light brow bone highlight." Patel echoes the versatility of this eye shape. Those with almond eyes "can wear almost any eye look with ease," she says. "I especially like enhancing every part of the eye with a light color in the inner corner and lid, a medium color in the crease and a darker color in the outer V."
How to Apply Makeup on Upturned Eyes
Similar to almond eyes, upturned eyes are complemented by a variety of different eye makeup application techniques. "Almost any eyeliner and eyeshadow looks great with an upturned eye," says Patel. "Siren eyes are a beautiful and hypnotizing look for an upturned eye." Siren eyes are created "by doing thin cat eyeliner on the outer 3/4th of the eye going up and out and not too high," she explains. Adds Anthony, "upturned eyes can be easily accentuated with a winged liner, or balanced with a wash of color and lots of mascara."
Mascara is a particularly great tool for emphasizing upturned eyes. "A nice heavy coat of mascara really focusing on ends creates a flutter to the lash to emphasize the lift and have a flirty look," says Patel. "A half lash on the end of the eye can also work well." When it comes to a mascara that will deliver the volume and drama, we love the Lancôme Lash Idôle Mascara.
How to Apply Makeup on Downturned Eyes
When in doubt, following the natural shape of your eye is a foolproof way to ensure a complementary eye makeup look. "For downturned eye shapes, I like to follow the shape of the eye for a retro dreamy effect, focusing the depth of the shadows or liner at the outer corner and leaving the center of the lid open," advises Anthony. Patel also loves the look of a high-impact wing. "A winged liner or cat eye really creates a lift on the eyes, lifting it up and making them look more open," she says. Our go-to liquid liner for creating a flawless wing is the NYX Professional Makeup Vivid Matte Liquid Liner.
How to Apply Makeup on Hooded Eyes
"As someone with hooded eyes, I love putting a light color all over the lid," says Patel. "It brings light to the eye and lifts up a heavier crease." Conversely, Anthony likes to play up the drama and the contour of a hooded eye with darker shades. "Hooded eyes have a way of looking naturally contoured with a deeper set eye socket," he says. "Eyeshadow in deeper tones focused on the outer corner of the eye really flatters this eye shape." In other words, you can confidently rock whatever eye makeup look you're in the mood for, whether it's light and bright or deep and intense. Looking for a palette with a wide variety of gorgeous light and dark shades? Opt for a timeless classic — the
Urban Decay Naked 3 Eyeshadow Palette
.
Read more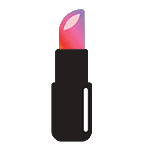 Back to top