How to Apply Eyeliner on Downturned Eyes, According to a Makeup Artist
May 11, 2022
It can take years to hone your eyeliner skills — especially if you're trying to master a technique specific to your eye shape. But with a little practice and some guidance from an insider (read: a skilled makeup artist) you can be on your way to winged perfection.
Here, we're focusing on downturned eyes, which are
almond-shaped
with a downward tilt at the outer corners. This angle tends to make the upper eyelid appear longer than the lower lid. With the right eyeliner application, you can emphasize this pretty eye shape and make your gaze look more open and bright. To help you achieve the perfect eye look we sat down with makeup artist
Rommy Najor
. Ahead he explains his go-to eyeliner methods for downturned eyes.
How to Apply a Natural Eyeliner Look to Downturned Eyes
"For a softer look, I'll line the eyes from the inner corner but stop just before I get to the outer corner," says Najor. "The liner should look tapered and get thinner as you get toward the inner half of the eye, keeping the outer half of the eyeliner a bit thicker than the inner half. If you want to take an extra step, softly smudge the outer corner of the liner going up toward the crease. If you're going for the softer look, try a kohl pencil. That way you have more play time if you prefer to smudge and soften the outer half."
For this, we recommend the
Lancôme Drama Liqui-Pencil Waterproof Eyeliner
which is easy to apply, long-lasting and waterproof.
How to Apply a Winged Eyeliner Look to Downturned Eyes
"For a bit of an exaggerated look, line the eyes and kick up the outer corner liner by flicking it up," Najor says. "Make sure the wing lines up with your bottom lash line. I almost always recommend keeping the eyes open and looking straight into the mirror while sketching the wing, so you can see where you're going and what looks good once your eyes are open."
Try the
L'Oréal Paris Infallible Grip Precision Felt Eyeliner
; the fine tip makes it easy to paint on an ultra-thin, precise line.
Read more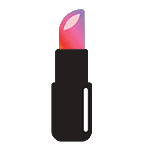 Back to top