How to Apply Eyeliner on Downturned Eyes, According to a Makeup Artist
December 19, 2022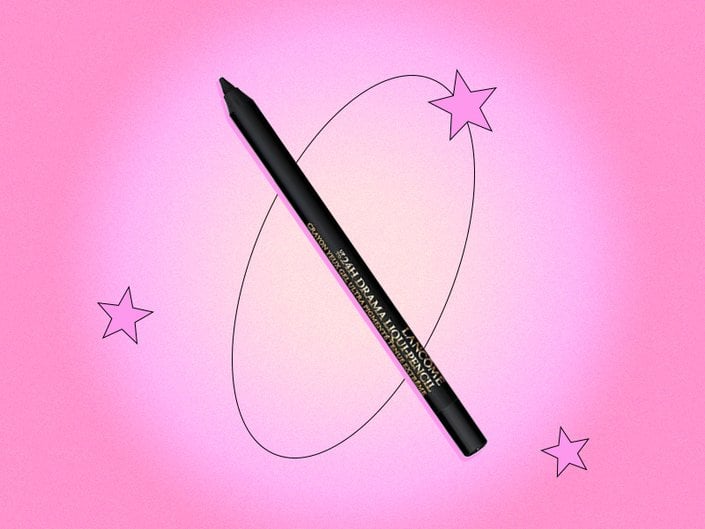 It can take years to hone your eyeliner skills — especially if you're trying to master a technique specific to your eye shape, like bat wing liner. But with a little practice and some guidance from an insider (read: a skilled makeup artist) you can be on your way to winged perfection.
Here, we're focusing on downturned eyes, which are almond-shaped with a downward tilt at the outer corners. This angle tends to make the upper eyelid appear longer than the lower lid. With the right eyeliner application, you can emphasize this pretty eye shape and make your gaze look more open and bright. To help you achieve the perfect eye look we sat down with makeup artist Rommy Najor. Ahead he explains his go-to eyeliner methods for downturned eyes.
Tutorial: How to Apply Eyeliner on Downturned Eyes
This process will help you create a natural eyeliner look.
STEP 1: Pick a Kohl Pencil
"If you're going for the softer look, try a kohl pencil," says Najor. A kohl or gel pencil is creamier than a liquid, which will allow you to smudge out your liner at the outer corners for a soft, diffused effect. You should also have a pencil sharpener handy to keep the point of your pencil sharp — this will allow you to get a thin and precise line at the inner corners of your eyes.
STEP 2: Line the Eyes
"For a softer look, I'll line the eyes from the inner corner but stop just before I get to the outer corner," says Najor. In general, your eyeliner should be thickest at the outer corner, gradually tapering inwards and becoming thinnest at the inner corners.
STEP 3: Smudge It Out
"If you want to take an extra step, softly smudge the outer corner of the liner going up toward the crease," says Najor. This will keep the line from looking stark and also help it to blend seamlessly into any eyeshadow you may have applied underneath.
Tutorial: How to Apply a Winged Eyeliner Look to Downturned Eyes
STEP 1: Pick a Liquid Liner
Choose a liquid liner with a precise tip — some people prefer felt tips while others prefer brushes. Either way, make sure it's a format you can use to draw a thin line across your lid.
STEP 2: Look Straight Into a Mirror
We all know how difficult it can be to achieve perfectly even wings on both eyes. Najor's tip? Don't close your eyes while drawing your wings, and keep a mirror nearby. "I almost always recommend keeping the eyes open and looking straight into the mirror while sketching the wing, so you can see where you're going and what looks good once your eyes are open," he says.
STEP 3: Draw Your Wing
"For a bit of an exaggerated look, line the eyes and kick up the outer corner liner by flicking it up," Najor says. "Make sure the wing lines up with your bottom lash line." With enough practice, you'll be a winged liner pro.
The Best Eyeliners for Downturned Eyes
It can be difficult to find an eyeliner that's waterproof, lasts all day and is still easy to smudge if you're trying to achieve a smoky look. This pencil, however, checks every box. Its creamy texture glides on easily and stays put without flaking or smearing along the lash line and the waterline. It's double-sided too, with a smudger on one end that allows you to smudge out your line without dirtying another eyeshadow brush.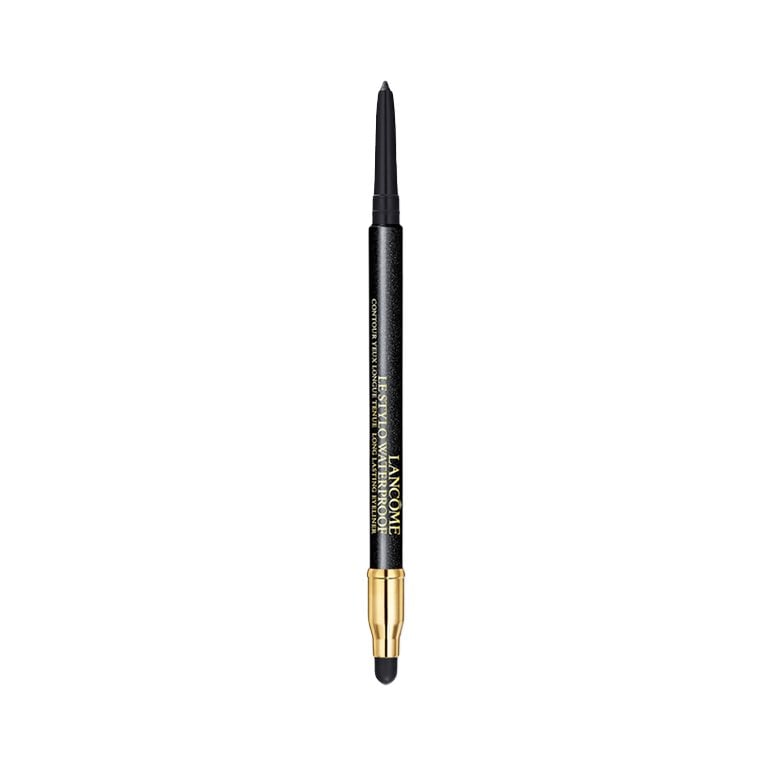 We love basic black, brown and gray liners as much as the next person, but if you're craving something different, reach for one of the Maybelline New York Tattoo Studio Sharpenable Gel Pencils. They come in a range of 16 colorful shades, from sweet mint green to energizing blue and violet.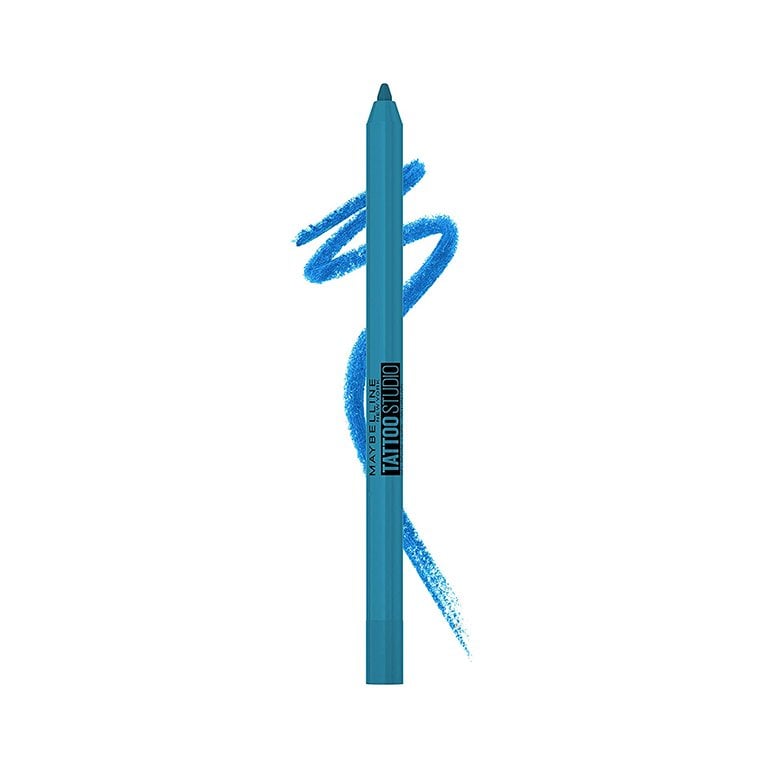 This eyeliner's creamy, richly pigmented formula glides on and wears for a solid 16 hours without a smear in sight. The built-in smudger allows you to diffuse the color wherever you see fit, and the retractable tip erases the need for a pencil sharpener.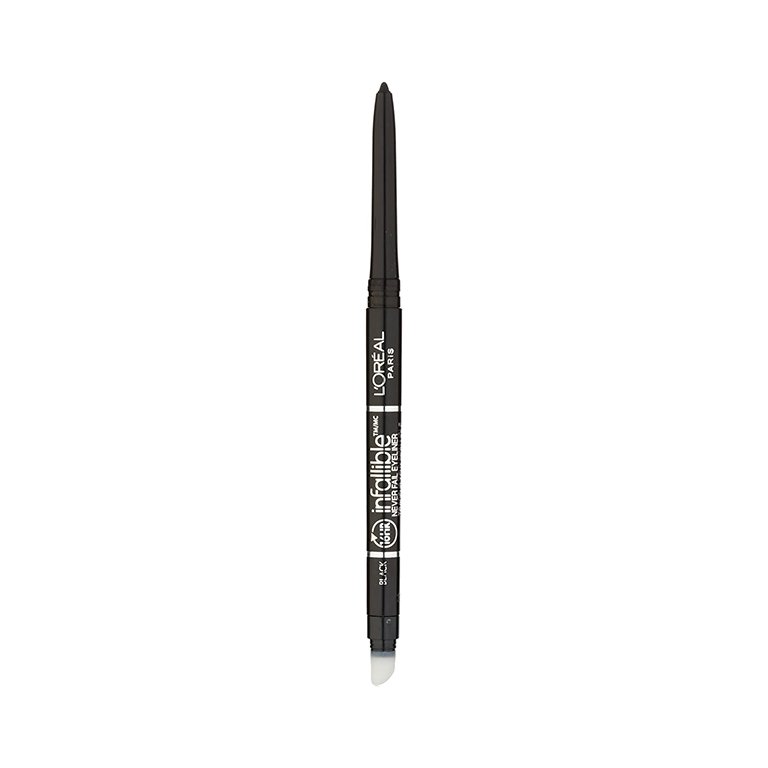 There's no shortage of color options when it comes to the Urban Decay 24/7 Glide-On Waterproof Eyeliner Pencils. With 38 boldly pigmented shades and five different finishes (matte, metallic, shimmer, glitter and satin), if you're anything like us, you'll probably want to collect them all. The pencil itself is also highly impressive, with a waterproof formula that stays exactly where you placed it for up to 24 hours. Read our editors' full review of the pencils here.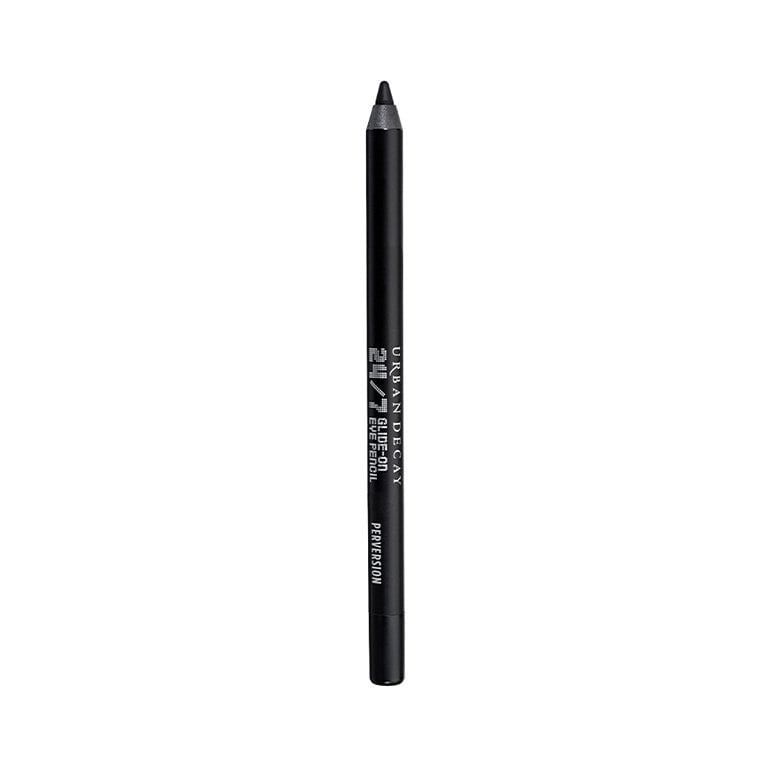 Get rich, gel-like color with the stroke of this pencil from Giorgio Armani Beauty. The formula lasts wherever you place it for 16 hours, and the attached smudger makes creating a smoky liner look practically effortless.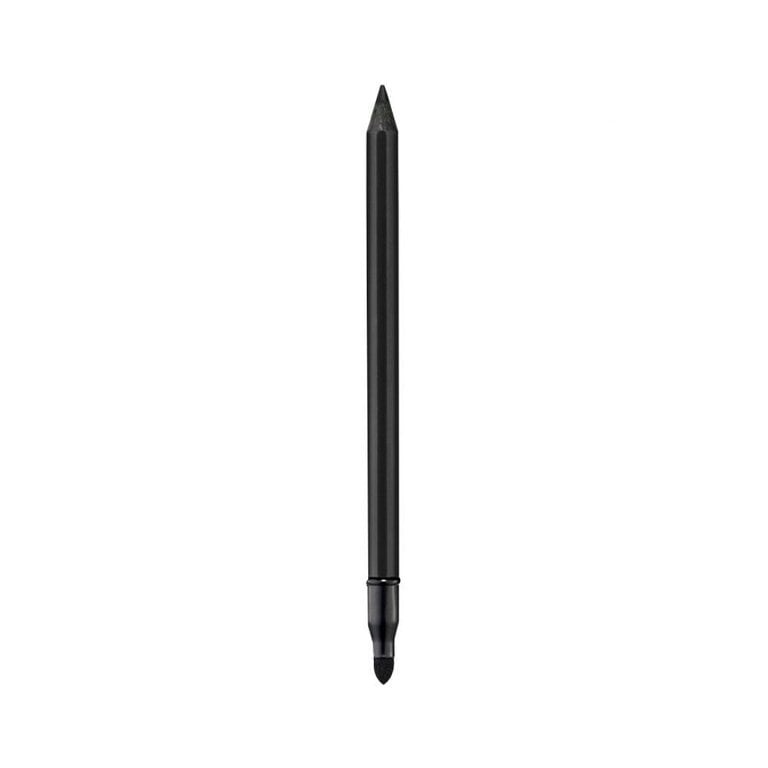 On one end of this luxe liner, you'll find an inky black liquid liner; on the other, you'll find a retractable gel eyeliner. The gel liner comes in multiple shades, from utilitarian black to a fiery red. Try one shade on your top lash line and another on the bottom for a cool, contrasting eye look.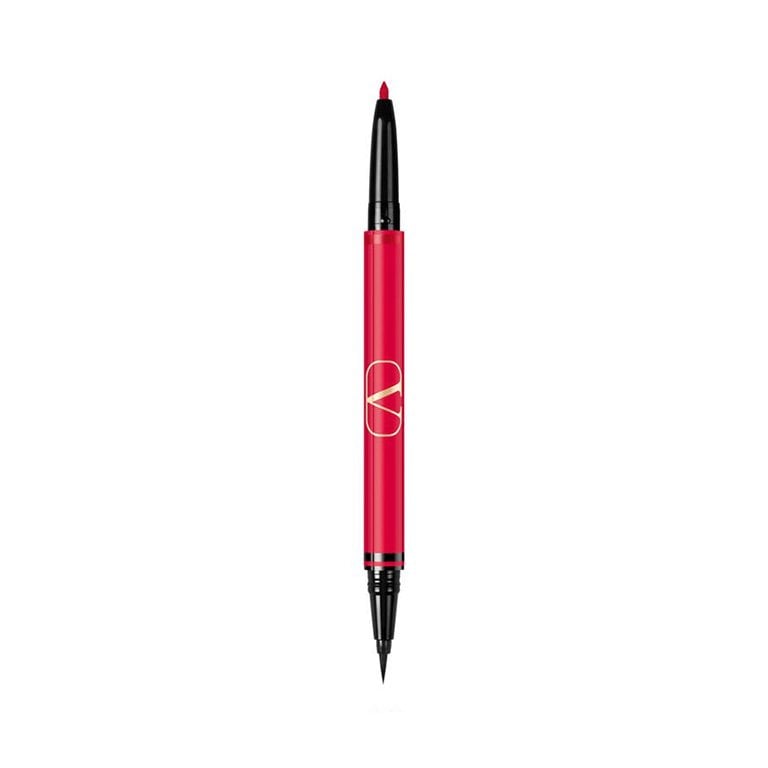 Our editors unanimously agree: This is one of the easiest liquid liners for drawing a cat-eye. The long-wear formula has an ultra-fine tip that makes winged eyeliner a breeze even for those of us with an unsteady hand — and lets us experiment with graphic eyeliner looks. Choose from classic black or a bright, mod white.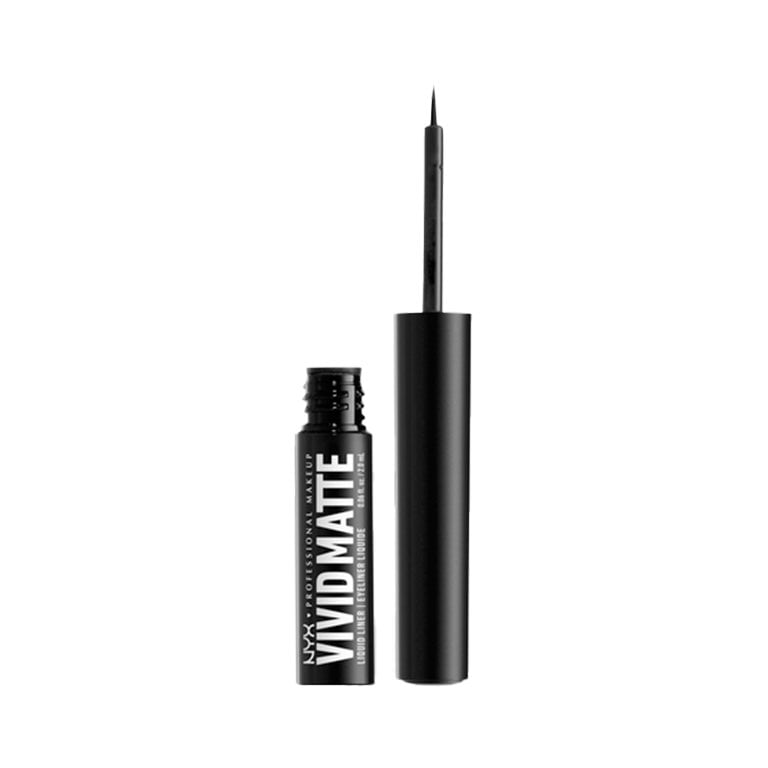 For a reflective, high-shine finish, reach for this potted gel liner from L'Oréal Paris. Ideal for darkening the lash line and waterline, it comes with a flat brush you can turn on its side to create a bold and defined line.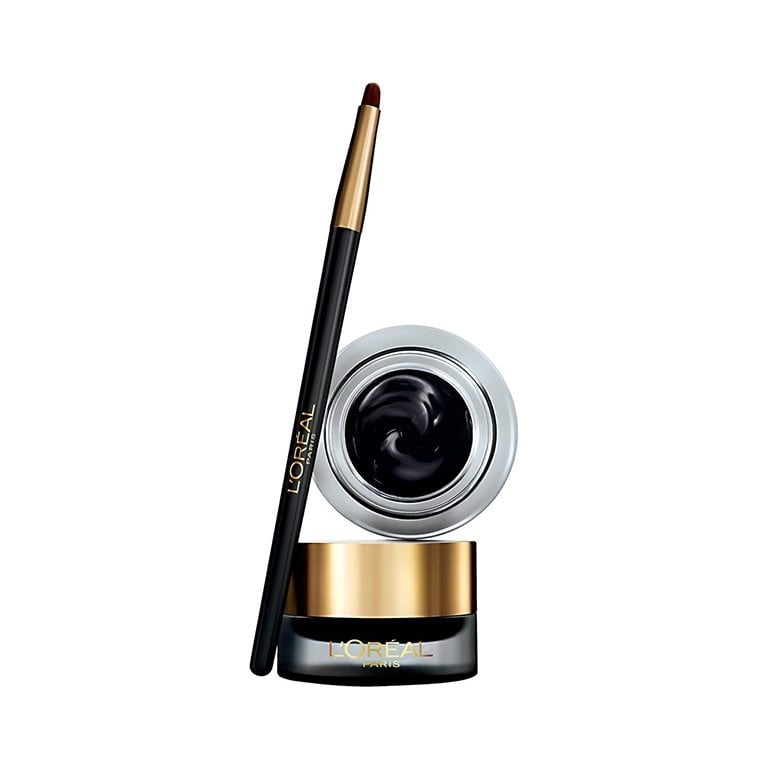 Waterproof, smudge-, flake- and fade-resistant, this liquid liner stays put for up to 24 hours. An ultra-fine pen tip makes sketching your wing easy — you can also use it to sharpen the points at your inner corners for a seductive look. This is Maybelline New York's darkest eyeliner, so you can say goodbye to soft blacks that look more and more muted throughout the day.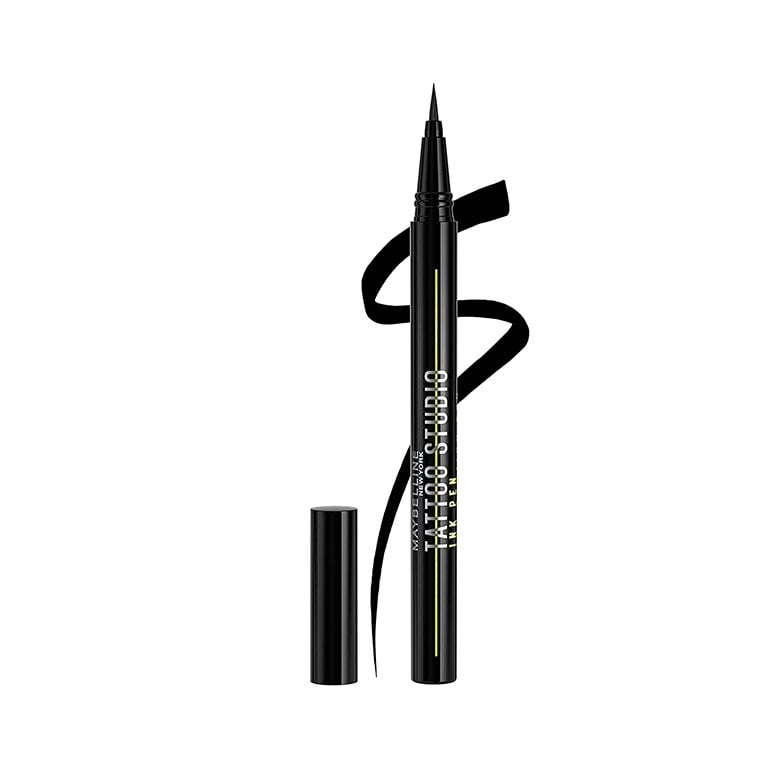 From delicate feline flicks to bold wings and graphic floating eyeliner looks, this liquid liner pen can do it all. It provides 24 hours of glossy jet black color and has a slim felt tip with an ergonomic grip for simple, single-stroke application. It's also waterproof and won't smudge, flake or fade.
This liquid liner's benefits don't stop at its velvety black pigments and all-day waterproof wear. It's packed with skin-loving ingredients like peptides, collagen and biotin that help nourish your lash line with each application. The formula also includes kaolin clay, which helps absorb shine and makes the formula stay put on oily lids.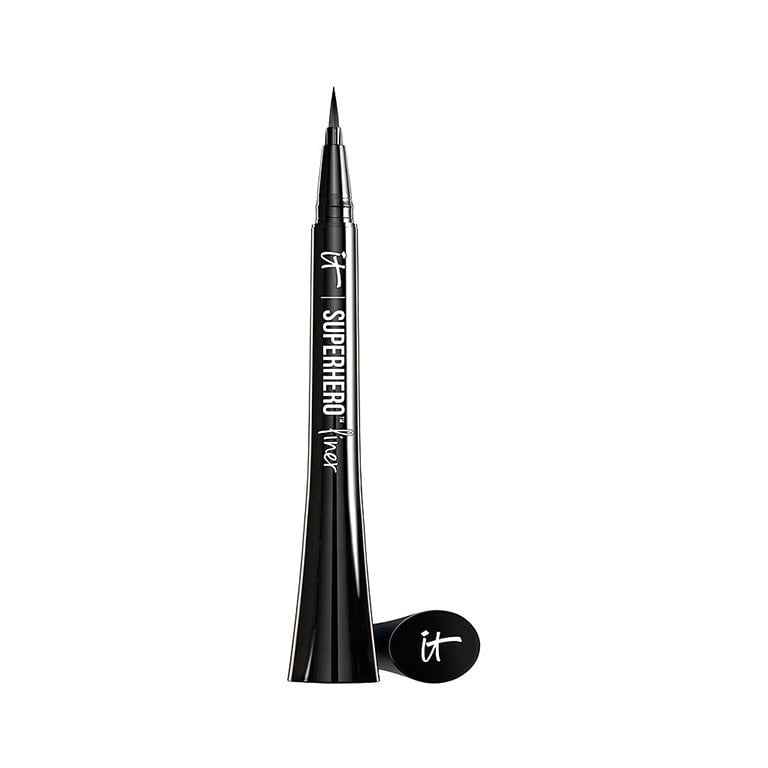 Light up your eyes with this rave-ready metallic liner from NYX Professional Makeup. The liquid gel formula is locked in for 36 hours, with no smudging, flaking, cracking or bleeding. There's a metallic hue anyone will love, from edgy silver and luminous black to hot pink and vibrant teal.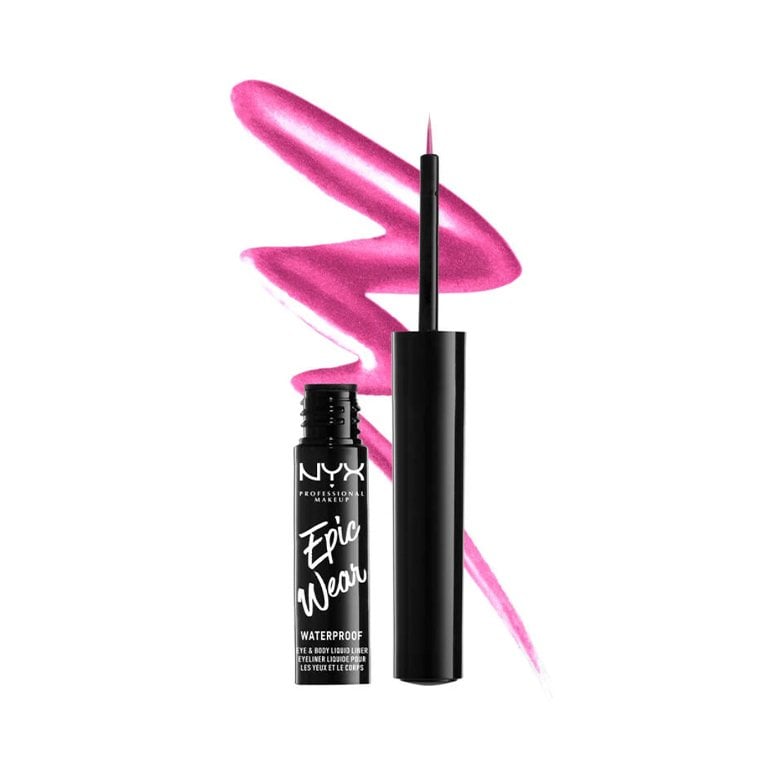 Kulfi Beauty breathes new life into classic kajal with a formula that's waterproof, smudge-proof and doesn't drag or pull across the lids. In addition to tried-and-true black, it comes in fun shades like baby blue, terracotta and a glittery mid-tone green.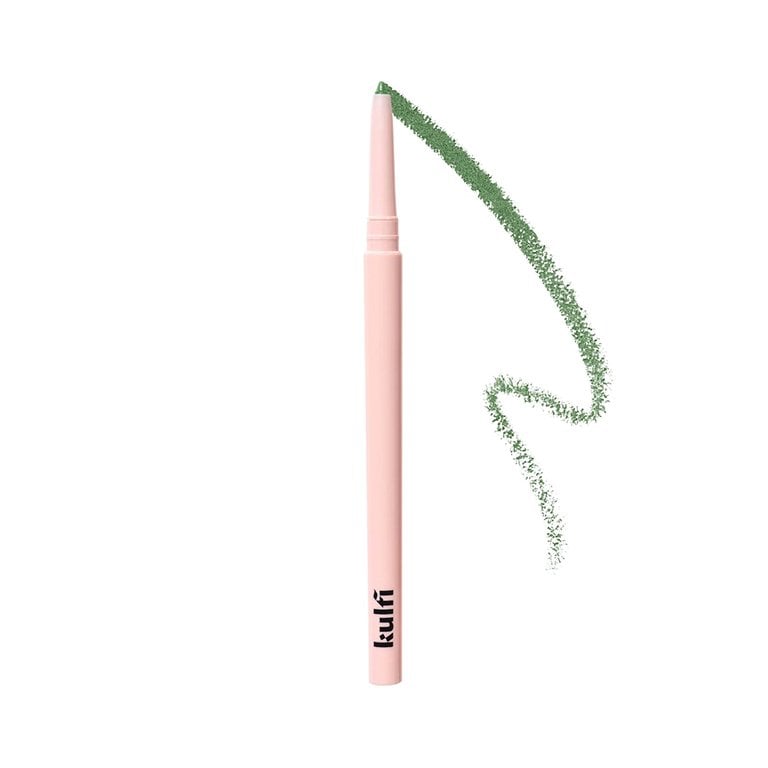 The oblong, paddle-shaped tip of this eyeliner pen may throw you for a loop initially, but it's surprisingly user-friendly. All it takes is a flick of the wrist and varying pressures to create different types of lines — you can use the curved edge for precision lining or press the flat side down for a bold, stark wing.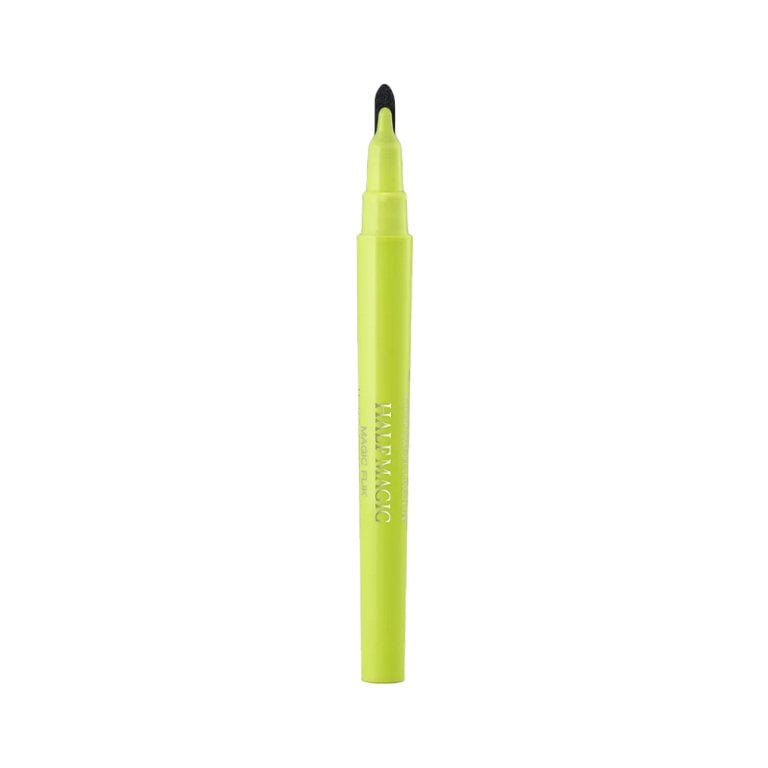 An exercise in precision, this liner's extremely slim brush tip is a must-try for all cat-eye devotees. The vegan formula is water-resistant with 24-hour wear and a glossy aluminum exterior that's equal parts aesthetically pleasing and ergonomic.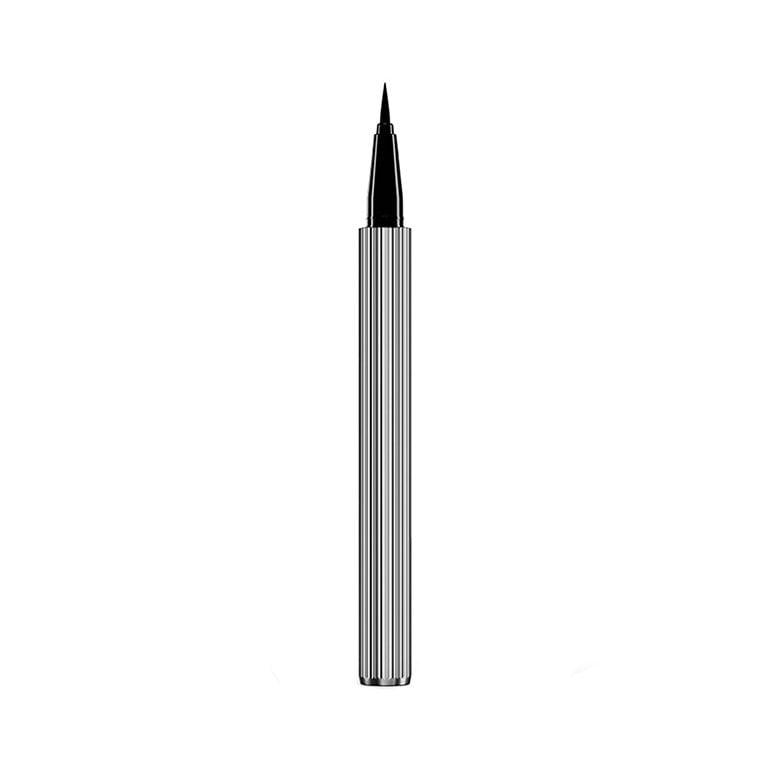 A liquid liner and peptide-infused serum in one, this option provides long-lasting jet-black color in addition to lash-lengthening properties. The classic brush tip glides across the lid without skipping, tugging or creasing.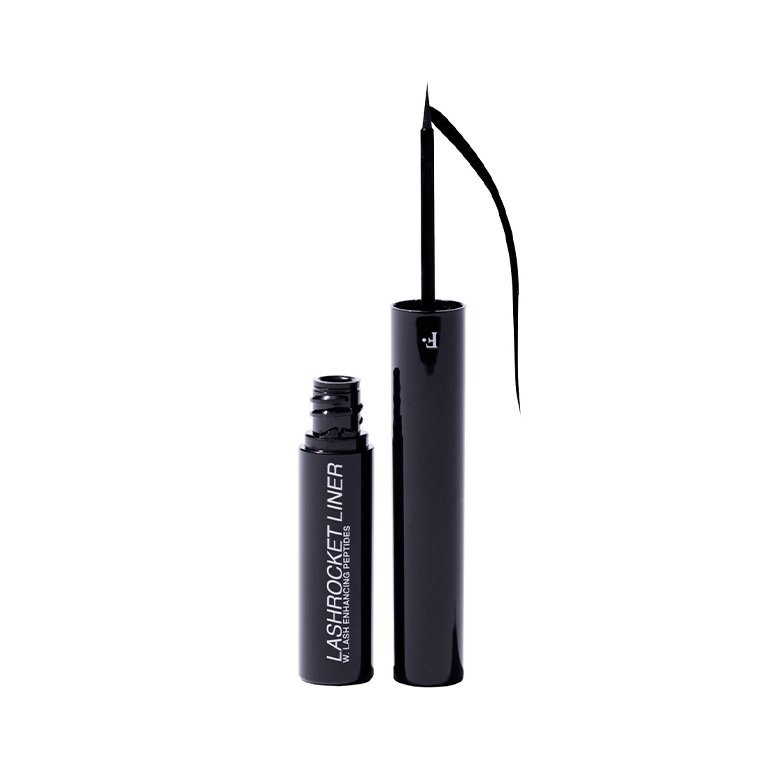 With a unique shade range and ultra-fine brush tip, this liquid liner is one of our go-tos for drawing on unconventional eye looks. To use, shake it up and apply the liner in thin layers, then let dry.
Read more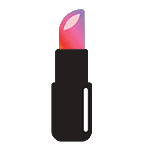 Back to top