How to Do Eyeliner on Hooded Eyes
May 30, 2023
Eyeliner can be difficult to master on any eye shape, but it's even more tricky if you have hooded eyes. Between having minimal eyelid space to work with and the likelihood of transfer, applying eyeliner on hooded lids can feel like a messy undertaking. Thankfully, there are a few application tricks that can help. Read on for tips on how to apply eyeliner on your eye shape.
The Best Eyeliner Tricks for Hooded Eyes
Start With Eyeshadow
Rather than going straight in with gel, pencil or liquid eyeliner, which can be messy and difficult to remove, start by priming your lids and drawing the shape of your eyeliner with an eyeshadow and a thin angled brush. Makeup artist Shreni Patel recommends "slowly pressing on the color on the lash line," while looking straight on into a mirror. Use the brush to drag the shadow out into a wing, create a graphic liner look or round out the outer corner of your eye, depending on the style of liner you're going for. "Finish by going over it with a long-lasting pencil or liquid liner pen," says Patel. Our go-to combo for this trick is the darkest shade from the Valentino Beauty Color-Flip Eyeshadow Palette, the NYX Professional Makeup Pro Angled Brush and the NYX Professional Makeup Vivid Matte Liquid Liner.
Keep Your Eyes Open
While you may be tempted to close one eye as you're applying eyeliner, if you have hooded eyes, this won't give you an accurate depiction of your finished liner. Instead, hold or look into a mirror eye level, and keep your eye open as you draw the eyeliner. This is especially important if you're drawing winged eyeliner, says Patel — otherwise the wing may not be visible under the hood of your lid.
Tightline With a Waterproof Eyeliner
Tightlining adds depth to hooded eyes without taking up extra lid space. A dark pencil on the upper inner lash line paired with a white or nude eyeliner makes the eyes look "bigger and brighter," Patel previously told Makeup.com. To tightline, we recommend using the Maybelline New York TattooStudio Waterproof Gel Eyeliner Pencil, a richly pigmented gel with 36 hours of wear.
Try Bat Wing Eyeliner
Bat wing liner was coined by makeup artist Katie Jane Hughes and quickly became a popular winged eyeliner technique for hooded eyes. Unlike a regular cat eye, "the shape of the bat wing liner has a deviation in which the line pivots and swoops down from the crease to connect to the lash line," Fiona Taylor, makeup artist and owner of Faces by Fiona, previously told Makeup.com. This pivot makes the liner more visible on hooded lids.
Clean It Up
Keeping makeup wipes or cotton swabs handy is a must when doing eyeliner, and the tools become especially helpful if you have hooded eyes and are still perfecting your technique. The lack of lid space means you may be prone to smudging your eyeliner. Luckily, a quick swipe of a cotton swab soaked in micellar water can make your liner look sharp and clean up any makeup mishaps. Our favorite is the Garnier SkinActive Micellar Cleansing Water All-in-1 Waterproof Makeup Remover. Pro tip: As a precaution, keep your eyes closed until the liner dries down, and opt for quick-drying formulas.
Read more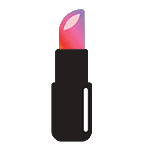 Back to top