If You Have Hooded Eyes, Bat-Wing Liner Will Be Your New Favorite Makeup Hack
December 09, 2022
Liquid eyeliner
is one of beauty's most indispensable tools. It's also among the
trickiest to work with
: Overly inky formulas, unsteady hands and varying eyelid shapes can sometimes present challenges. Should you find yourself frustrated by cat-eye creation, consider a trendy alternative technique: bat wing eyeliner. Spooky as it may sound, bat wing eyeliner is anything but. In fact, the finished product is a creative, arguably cooler, take on the common cat eye. Below, everything you need to know about the bat wing eyeliner technique, including a step-by-step guide for creating the look at home.
What Is Bat Wing Eyeliner?
According to Fiona Taylor, a Dallas-based makeup artist and owner of Faces by Fiona, bat wing eyeliner is an eyeliner technique that's especially useful for hooded eyes. It was originated and popularized by makeup artist Katie Jane Hughes. The "bat wing" verbiage refers to the shape of the finished look, which "resembles the swooping curvature of a bat wing," says Taylor.

As mentioned, bat wing liner lends itself well to hooded lids from a technique standpoint, especially compared to traditional winged liner — which, according to Taylor, "can pose many changes for people with a lower crease fold." (Think smudging and general difficulty getting the wings to look as you'd like them to.)

Bat wing liner draws attention to the eyes, enhances their natural shape and imparts a wide-eyed look that's sure to turn heads.
How Does Bat Wing Liner Differ From Winged Liner?
While bat wing liner and cat-eye liner share similarities, there are a few key differences. Chief among them is the shape in which the eyeliner is drawn on the lid. Whereas "a regularly applied wing has a very straight line extending from the end of the eye to the inner corner," Taylor says, "the shape of the bat wing liner has a deviation in which the line pivots and swoops down from the crease to connect to the lash line."

In addition to providing an edgier alternative to your typical liner look, the bat wing liner technique can be easier to create, especially on hooded lids, than a cat eye. As Taylor explains, a regular cat-eye look may be challenging for some with hooded eyes due to the wing possibly getting lost in the crease. The bat wing eyeliner technique ensures the "liner doesn't get lost or appear distorted when the wearer's eyes are closed."


Must-Haves for Creating a Bat Wing Eyeliner Look
First, stock your toolkit. Naturally, a mirror is a must. You'll also need a liquid eyeliner with a relatively narrow, inflexible tip. Color-wise, black is classic, though any color works. Feel free to play around! Eyeshadow primer is essential, Taylor notes, and eyeshadow may also be a good idea, as it adds dimension and enhances whatever vibe you're intending to create. (Make sure you also have a standup eyeshadow blending brush!) For finishing touches, consider false eyelashes or a stellar volumizing mascara. Shop some of our favorite eyeliners for this look below, and keep scrolling for Taylor's step-by-step guide to creating the bat wing liner look.


You can score this waterproof liquid eyeliner in five shades. The precise point makes drawing on winged eyeliner a breeze, and you can count on that shape sticking around for up to 30 hours.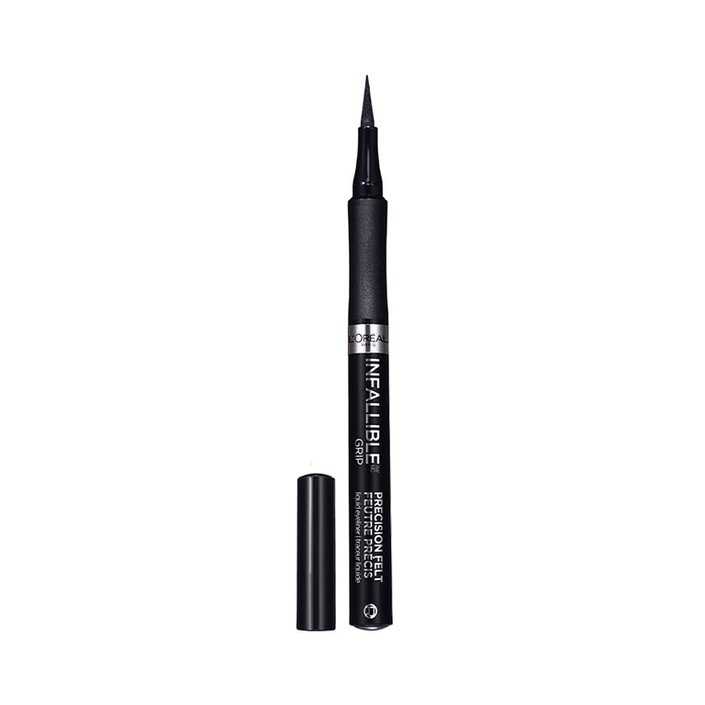 The famous NYX Professional Makeup Vivid Matte Liquid Matte Liner is back and better than ever. The applicator floats across your lids with ease (that means no tugging!), delivering high-impact matte pigment that is resistant to smudges and smears.
Not a huge fan of liquid eyeliner? Look no further than the Urban Decay 24/7 Glide-On Waterproof Eyeliner. The gel pencil does, indeed, glide onto the skin and is available in a variety of different colors and shades, from neon hues like lime green to neutral basics like black and brown.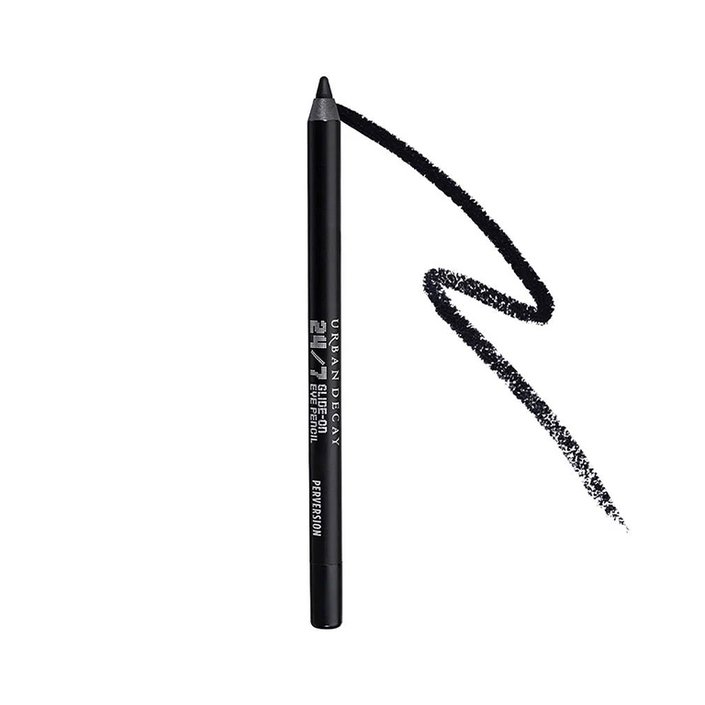 Versatility is the name of the game with this dual-sided eyeliner from Valentino Beauty. One end features a gel liner with a 16-hour hold, while the other consists of an ultra-precise, flexible liquid liner with a semi-matte finish.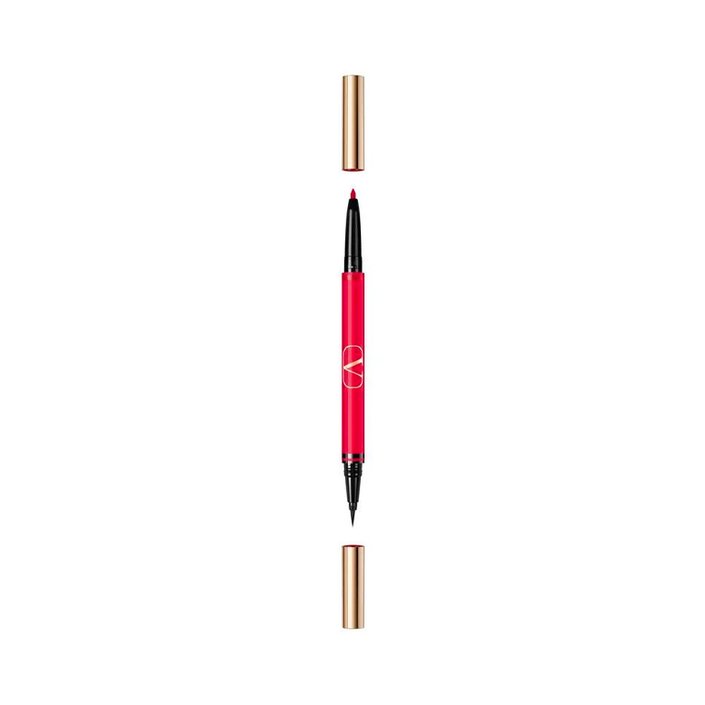 This creamy pencil's precise tip is a great choice for drawing on cat eye and bat wing eyeliner, but the pencil also comes in handy when creating smokier vibes, thanks to the built-in smudger.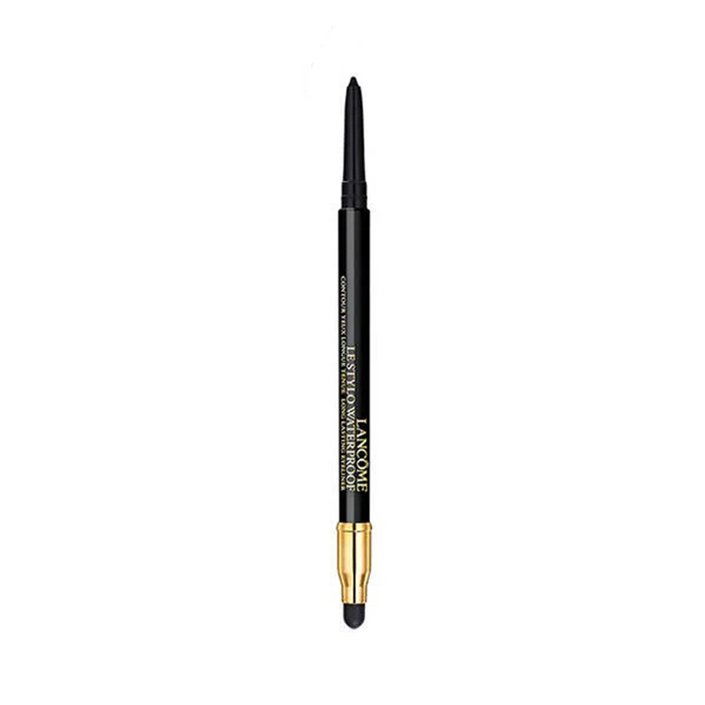 This liquid eyeliner from Maybelline New York will last for over a day (36 hours, to be exact), but is touted as being incredibly easy to remove at the same time. A win-win? We'd say so.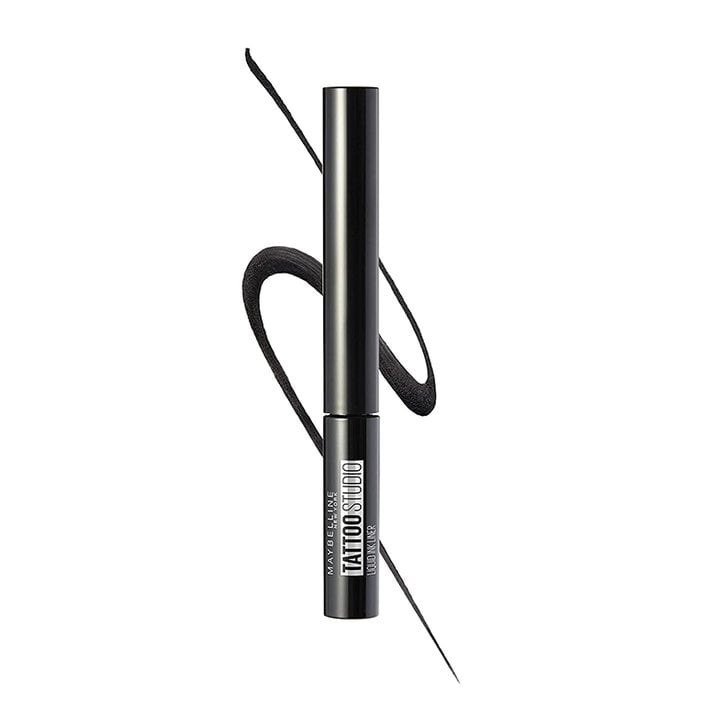 How to Master the Bat Wing Eyeliner Look in 8 Easy Steps
Ready to give the bat wing eyeliner technique a try for yourself? Check out Taylor's tutorial below.


Step 1: Apply Eyeshadow Primer
First, "Prime [your] eyelid with eyeshadow primer," Taylor says. Doing so creates a smooth, even canvas on which to create your masterpiece. Plus, eyeshadow primer preserves your liner by preventing premature fading or smudging. We love the Urban Decay Eyeshadow Primer Potion.


Step 2: Apply Eyeshadow
Next, "Apply your desired eyeshadow look." This can be any color of your choosing, depending on the look you're going for. For a vibrant, '80s inspired look, consider a colorful eyeshadow palette with a range of hues. Alternatively, neutral tones like white, beige and brown can add extra contrast, and thus, emphasis, to your bat wing liner. As always, smoky grays and charcoal blacks are a sultry option; plus, they blend beautifully with black liquid liner for a sexy, diffused look.


Step 3: Grab Your Eyeliner
Once your shadow is placed and blended with your fluffy brush, grab your liner. "With your liquid liner, draw a thin, regular line across the eyelid." Consider using a thin-tipped liquid liner, like one of the liquid liners mentioned above.


Step 4: Start Your Wing by Drawing an Angled Line
Once you've created your line across the lid, draw an angled line that extends from the end of the eye upward toward the brow and slightly above your crease.


Step 5: Draw Your Second Line
Look straight into a mirror, and draw an angled line from your outer corner to the crease of your eye.


Step 6: Connect Your Lines
Working with one eye closed and your lid as the canvas, "draw a backwards c-shaped line to connect the end of the line at the crease to the liner across the eyelid."


Step 7: Fix Any Stray Lines or Smears
Don't worry if your liner look isn't perfect yet. Simply use your eyeshadow brush — or a cotton swab dipped in makeup remover — to "smooth any angles, if necessary, for a sharp, even finish." Alternatively, if you want a softer finish, swirl your shadow brush into the same color you used for your crease "and blend the "c" shape [until it's] smooth."


Step 8: Apply Mascara
Lastly, swipe a few coats of volumizing mascara, like L'Oréal Paris Voluminous Original Mascara, over your lashes. For a dramatic lash look, try faux lashes.
Read more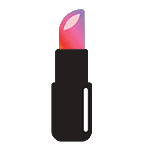 Back to top