The 30 Best Liquid Eyeliners of All Time
April 12, 2022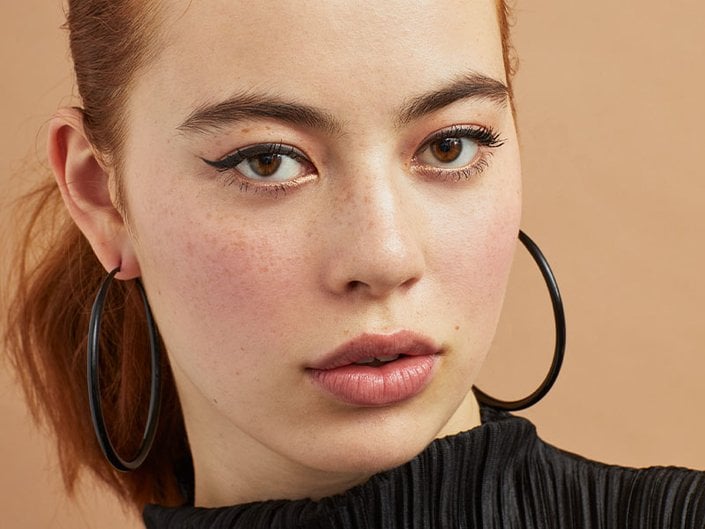 If there's one staple everyone should have in their makeup bag, it's a liquid eyeliner. But with so many formulas on the market, it can be hard to find the best liquid eyeliner for you. There are felt tips that make drawing a cat-eye easy as pie, markers that are best for sketching on graphic eyeliner and brush tips that let you achieve super crisp lines. Below, we rounded up 30 of our favorites, from the best drugstore liquid eyeliners to high-end options we also love.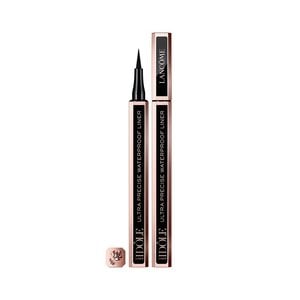 1 / 30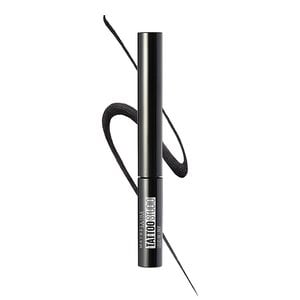 2 / 30
Nothing's more precise than the linework of a tattoo…except for the lines you get with this liquid eyeliner. It stays put for up to 36 hours and delivers crisp, bold lines.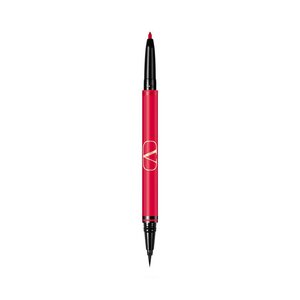 3 / 30
On one end of this luxe product, you'll find a semi-matte liquid eyeliner that provides 16 hours of wear and bold black lines. On the other, you'll find a creamy gel pencil available in four high-impact shades, from jet black to a hot red that matches the liner's exterior.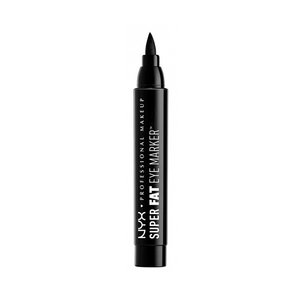 4 / 30
Those who are committed to big, bold wings need this marker-style liquid eyeliner in their makeup bags. The extra-wide felt tip can cover the perimeter of your lid in just one stroke.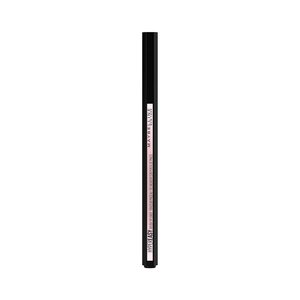 5 / 30
This pen tip liquid eyeliner glides on smoothly for rich black color that doesn't skip, smudge or bleed for up to 24 hours.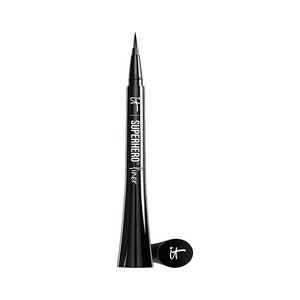 6 / 30
This waterproof liquid eyeliner lasts for up to 24 hours, but its benefits don't stop there. The formula is infused with skin-loving ingredients such as peptides, collagen and biotin to help enhance your natural lash line.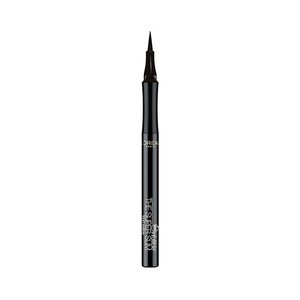 7 / 30
The 0.4 millimeter felt tip on this liquid eyeliner makes it easy to draw on the thinnest, most precise lines. This is great for achieving a trendy double-winged eyeliner look.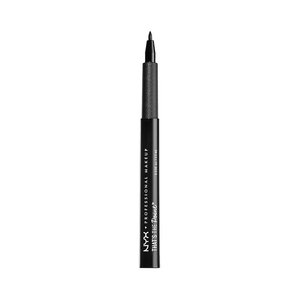 8 / 30
If you've been itching to experiment with the graphic eyeliner trend, you'll love the variety of tips available with this NYX liquid eyeliner. There are finer tips for drawing on hearts and wavy lines, ballpoint tips to create dotted designs and fatter markers to amp up the drama.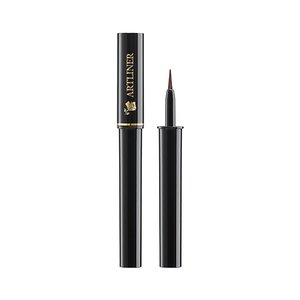 9 / 30
A makeup artist favorite
for creating ultra thin, barely there lines, this luxe liquid eyeliner is worth every penny. It comes in classic shades of black, brown and gray, as well as a bright cobalt blue and a metallic bronze.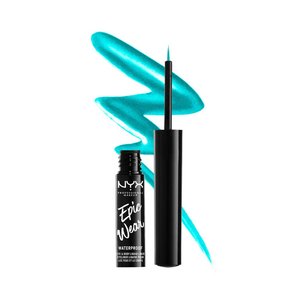 10 / 30
Electrify your makeup routine with these high-shine metallic liquid eyeliners. Not only does it come in a handful of fun colors, including hot pink and teal, it lasts for a full 36 hours with no fading or cracking.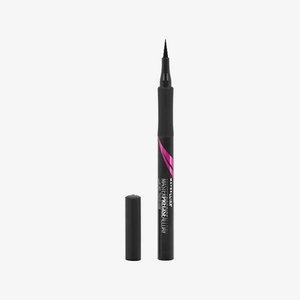 11 / 30
This highly pigmented liner gives precision a whole new meaning thanks to its powerful, ultra-fine tip. The product glides out of this baby so smoothly that it'll take you no more than one try to get the perfect swipe.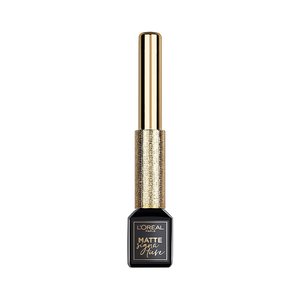 12 / 30
Shop unique colors like burgundy, taupe and bright blue with this highly pigmented drugstore liquid eyeliner. The matte, waterproof formula allows for vivid color that lasts all day without smudging.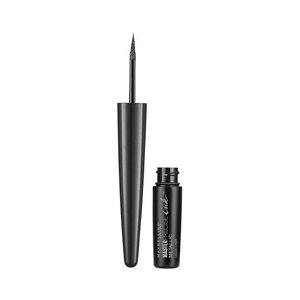 13 / 30
Add a reflective finish to your classic wing with this shimmery black liquid eyeliner. The color lasts for up to 24 hours.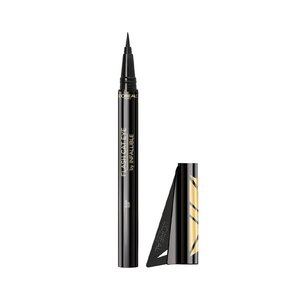 14 / 30
If you have trouble making your wings look even on both eyes, we recommend using the handy stencil attached to this liquid eyeliner's cap. The pen format also makes it easy for makeup beginners to master the perfect cat eye.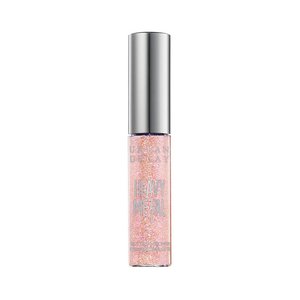 15 / 30
If you're looking for a glittery liquid eyeliner that lasts, you need the Heavy Metal Eyeliner in your makeup rotation. The cruelty-free formula delivers a pop of colorful glitter that you can wear solo or on top of any eyeshadow look that needs some extra glam.
16 / 30
If you're looking for a drugstore liquid eyeliner that cashes in at under $5 and performs similarly to pricier eyeliners, this option from Essence is a dream come true. For only $3.99, you get crisp black lines that glide on smoothly. Just be warned that it's not as long-wearing or smudge-proof as some of the other liners on this list.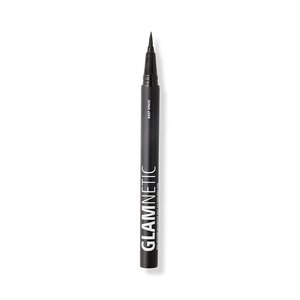 17 / 30
Magnetic eyelashes are the future of falsies — get in on the trend with Glamnetic's magnetic liquid liner. All you need to do is apply the liner as you normally would, then attach your favorite pair of magnetic lashes on top. No glue, no mess. These liners are also available in a million bright colors on the brand's website.
18 / 30
With up to 24 hours of weartime, you can count on this liquid eyeliner to be there through it all, from a full shift at work to a night out with friends.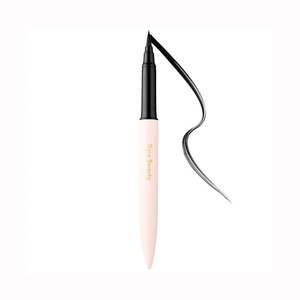 19 / 30
A perfectly flat matte liquid eyeliner can be hard to come by, but this one lives up to its claims. It has a flexible brush tip made from vegan bristles. Some say that it's easier to create thinner lines using brush tips, but we think it's a matter of personal preference.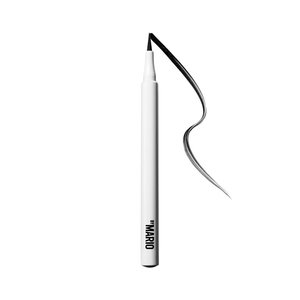 20 / 30
Another matte liquid eyeliner we love, this one is vegan, cruelty-free and waterproof for a liner look that lasts all day.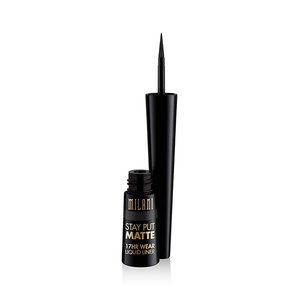 21 / 30
This vegan, cruelty-free drugstore formula comes in black, brown and a waterproof formula. Even the non-waterproof version can last through up to 17 hours of wear, despite sweat or humidity.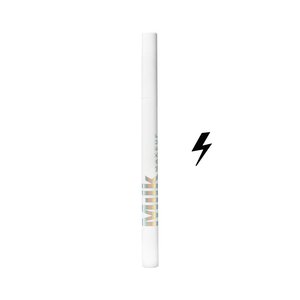 22 / 30
Make any look more whimsical by pressing on one of these cute tattoo stamps from Milk Makeup. You can choose from a variety of fun shapes including moons, dollar signs, hearts, leaves and lightning bolts.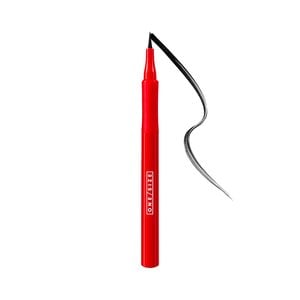 23 / 30
Get straight to the point with this waterproof, 24-hour-wear liquid eyeliner. The comfort grip in the center reminds us of those rubber pencil holders that made handwriting so much easier — turns out the same concept applies to eyeliner.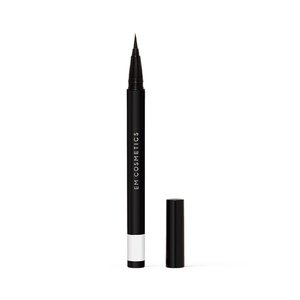 24 / 30
The fine, flexible brush tip on this liquid eyeliner makes precise application a breeze. The formula dries down fast to a long-wearing and waterproof finish.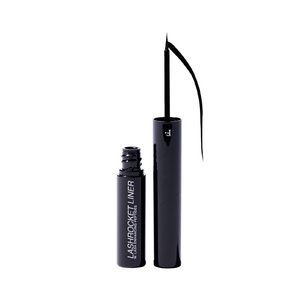 25 / 30
The lasting power and pigmentation of this liquid eyeliner is hard to beat — one of our editors wore it during a New York snowstorm and experienced absolutely zero smudges. In addition to its longevity, this liner also boasts peptides and vitamin B5 to help promote fuller, softer lashes.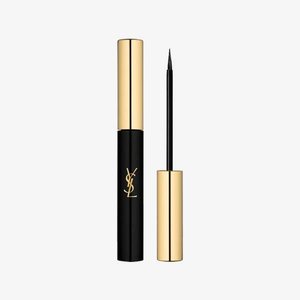 26 / 30
If you're looking to create a cool, graphic wing, look no further than the Couture Liquid Eyeliner by YSL. The fine felt tip makes it easy to achieve clean, crisp lines and the packaging is droolworthy.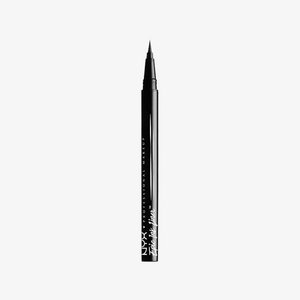 27 / 30
Featuring a super slender and firm tip, this liner is a cat-eye creating dream. The pigmented felt tip glides across the eye with ease, creating the perfect line on your first try. Better yet, the waterproof formula allows for long-lasting looks that will stay strong way past the end of your workday.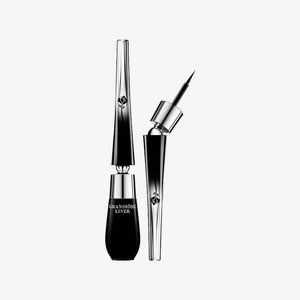 28 / 30
At first glance, it's clear that this eyeliner is different. It features a 35-degree bendable wand for the most precise and easy-to-apply liquid liner looks. Just click the wand into place to seamlessly wing a subtle cat eye.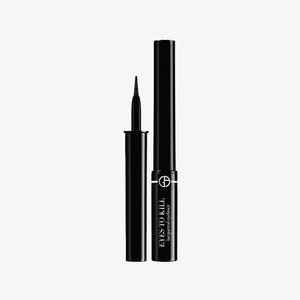 29 / 30
When the precision of a calligraphy pen meets eyeliner, Armani Eyes to Kill Liquid Eyeliner happens. The long-lasting, water-based liquid eyeliner features a tapered pen tip for sharp lines, while the matte finish creates a dramatic and sultry look.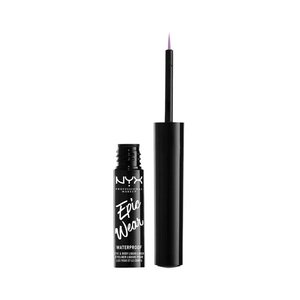 30 / 30
In case you want to depart from basic black, this NYX option is one of the best drugstore liquid eyeliners we've ever tried. It comes in shades of blue, violet, yellow and red for a graphic liner look that will have all eyes on you.
Read more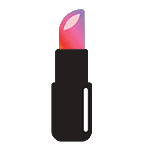 Back to top