5 Black Eyeshadows to Wear for Halloween and Beyond
October 27, 2021
Black eyeshadow may seem like an acquired makeup taste, but it's more versatile than you might think. Yes, you can use it all over lids for a majorly dramatic look, but that's just one option. For a defined look, blend it in the crease. For a smoked-out style, apply it at the outer corners and blend outwards. And for an easy-to-apply, softer-looking alternative to eyeliner, use a brush to apply black eyeshadow along the upper and lower lash lines. See? No matter what your makeup aesthetic is, black eyeshadow has a place in your stash. Here, we're rounding up five black eyeshadows that we challenge you to experiment with.

1 / 5
Lancôme's micro-aired technology promises effortless application and smooth-gliding color that's totally blendable. The long-lasting, pigment-packed color stays true for daylong wear.
2 / 5
Perhaps the deepest black shade of the bunch, Blackout delivers an ultra-velvety finish with long-lasting wear of up to 12 hours.


3 / 5
Dramatic Black is the ultimate cream shadow for creating a look with precision. It also doubles as a creamy eyeliner. Simply dip a small flat brush into the inky pigment and swipe on for major impact.
4 / 5
If applying black eyeshadow seems intimidating to you, then this easy-to-use jumbo stick format will be your solution. Plus, consider this a multi-use product because of the sharpenable tip. You can use it as a shadow, liner or primer, so infinite looks are possible with this one stick.
5 / 5
For those who like wearing their black eyeshadow in unconventional ways, this high-shimmer, buildable color cream can go anywhere — face, body or hair. Bonus: The non-toxic, non-stick formula comes off in one swipe with no residue, so that means no nasty black streaks left behind!
Read more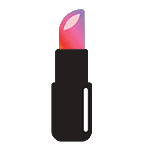 Back to top