The NYX Vivid Matte Liquid Liner Is Back — and Better Than Ever, According to Our Editors Who Tried It
December 21, 2022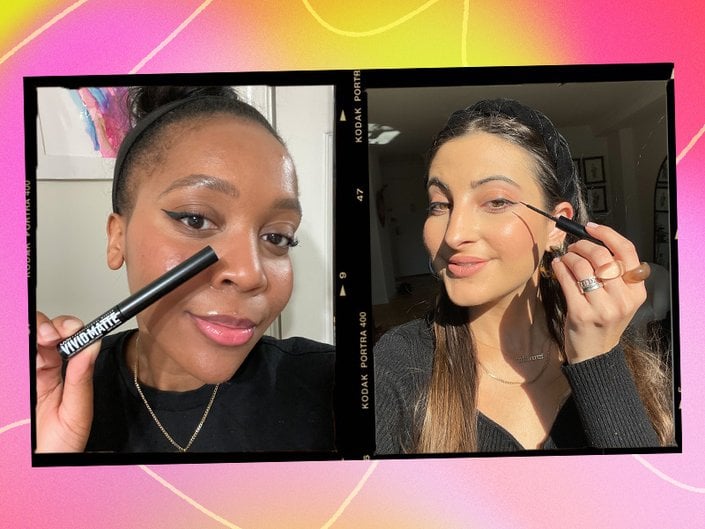 It's no secret that the right liquid liner can make or break an entire eye makeup routine, which is why our editors have strong feelings about the liquid eyeliner products they rely on. That's also why after hearing the news that NYX Professional Makeup recently brought back their cult-favorite Vivid Matte Liquid Liner, we couldn't wait to give it a go. The liner promises a crisp, pigmented and precise look and here, our editors are sharing if it lives up to all the hype.
Alanna, Assistant Managing Editor
A thick winged eyeliner look is my jam — I rarely go a day without it. That's why I was stoked to hear that this fan favorite eyeliner was coming back better than ever. The formula is extremely pigmented and inky, but doesn't smudge throughout the day, no matter what you're doing. My favorite part about it has to be the crisp felt-tip that allows you to draw on a wing in a snap, with no skipping, smudging or bleeding. This is a must-try option for someone just getting into liner because it's that easy to use — it's so good that it will convert you too into a winged-liner-everyday gal, that I can promise!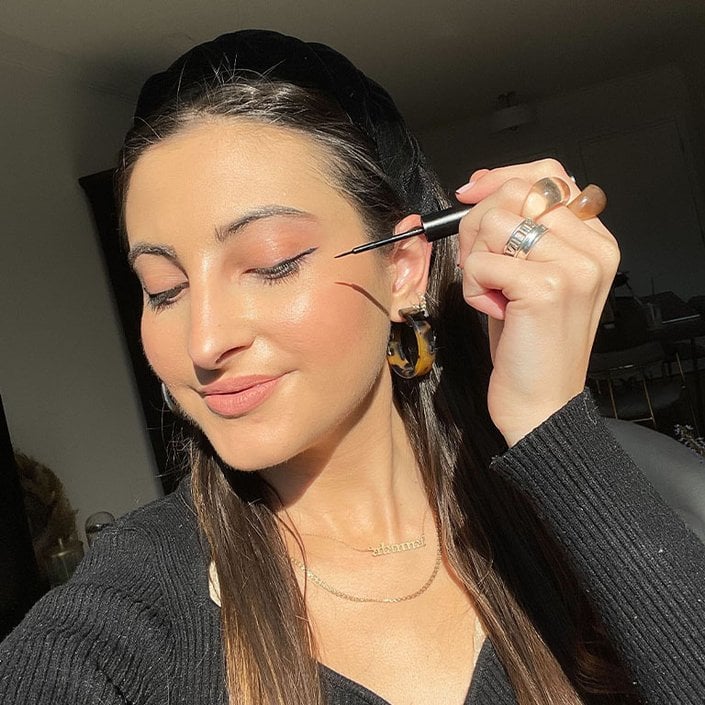 Ariel, Editor
I'll be the first to admit this: My liquid liner skills need some serious work. Creating a cat-eye does not come easily to me, which is why I typically reach for eyeliner pens over brush tips. The NYX Professional Makeup Vivid Matte Liquid Liner left me pleasantly surprised though — it was so easy to glide this liquid liner on, and because it's so pigmented, I didn't even need to dip the brush back into the tube as I was applying. It didn't crack, flake or smudge all day and with a little practice, I could see myself using this to create a winged eyeliner look more often.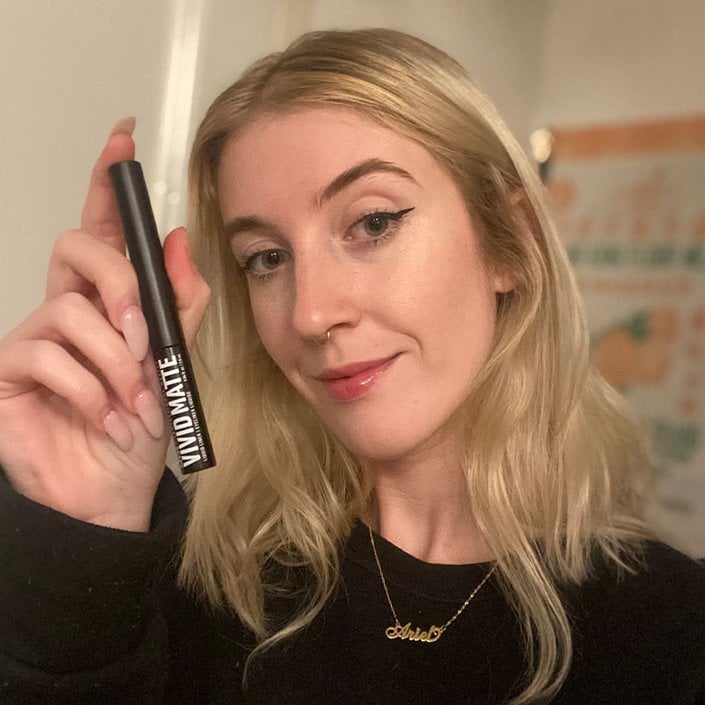 Jordan, Associate Editor
Confession: I am someone who rarely wears eyeliner. In college, I went through a misguided phase of totally overdoing the eyeliner on my bottom lashline, and it had the unfortunate effect of making my eyes look way smaller than they actually are. Since then, I have tended to stick to mascara and maybe a dusting of eyeshadow. But the NYX Professional Makeup Vivid Matte Liquid Liner is seriously making me reconsider my minimalist approach to eye makeup. I don't have the steadiest hand for applying eyeliner, but the narrow felt tip made it surprisingly easy to draw a dramatic wing. I tried my new look for an event and got tons of compliments on the striking black effect. The best part? Even though it lasted all day without smudging, it was a breeze to remove with the swipe of a makeup wipe.
Kat, Social Media Editor
When I'm shopping for eyeliners, I'm usually looking for something that has a thin applicator and a matte formula. I'm so happy NYX Professional Makeup brought back the Vivid Matte Liner because it's both. My go-to eye look is typically a small cat eye so when I'm reaching for a liner in the morning, I'm looking for something that I know won't budge. After testing this for a couple weeks, I can confidently say that this liner is reliable. Being someone with watery eyes, I expect just a bit of my liner to bleed, but this one always stayed put. I also love how thin the brush is because it makes graphic liner looks so easy! This liner is a new staple, for me, and I'm stocking up on more to add to my collection.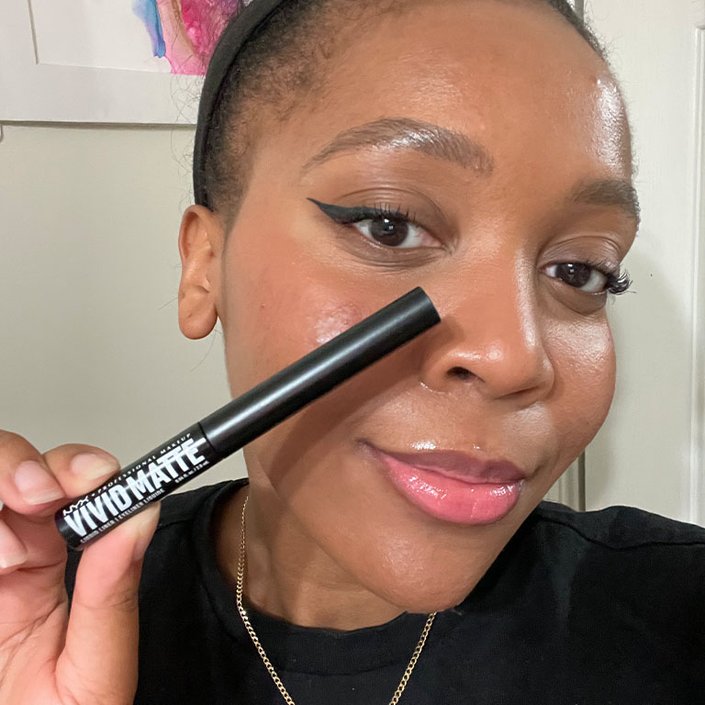 Photos: Alanna Martine Kilkeary, Ariel Wodarcyk, Kat Pierre, Jordan Julian; Design: Juliana Campisi
Read more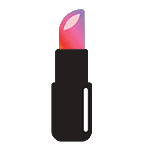 Back to top