I Tried a Liquid Pimple Patch — Here's What It Looks Like Under Makeup
November 09, 2023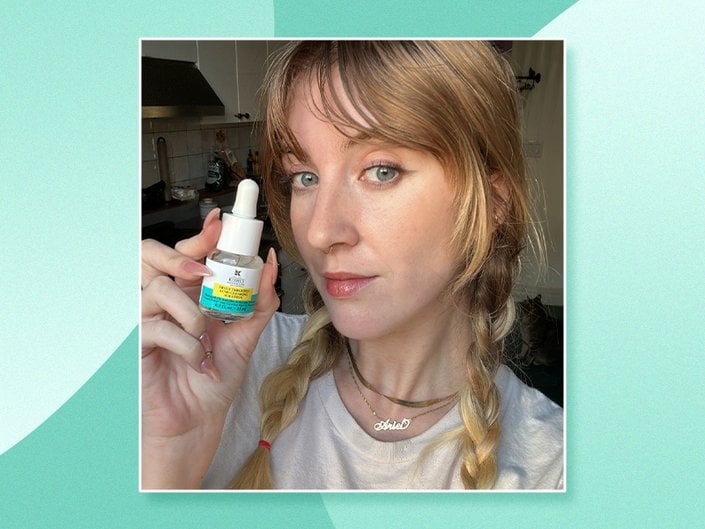 Breakouts are never fun, but they can be especially annoying to try to cover up with makeup. Most acne-fighting skincare products are pretty drying, so layering foundation, concealer and color corrector on top of them can look cakey and end up drawing even more attention to the pimple — the exact opposite of what you're trying to accomplish. After a recent flare-up of hormonal acne around my mouth and chin, I started using a liquid pimple patch — the Kiehl's Truly Targeted Acne-Clearing Pimple Patch with Salicylic Acid — to see if it would clear my breakouts while still looking good under my makeup. I couldn't be happier with the results — not only have my pimples practically vanished, you can't see the product under my base makeup at all.
To see how this liquid pimple patch works and how it layered under a few of my favorite base products, keep reading.
How to Use the Kiehl's Truly Targeted Acne-Clearing Pimple Patch with Salicylic Acid
I'm no stranger to traditional pimple patches, but up until now I had never applied a liquid formula. This one did not disappoint — true to its name, it's totally invisible and helped to decrease the size and redness of my pimples within just one day. To use, I dabbed one drop of the liquid onto a clean fingertip, then gently dabbed it on top of my pimples. The formula has a slight tackiness while it's still wet, but it dries down and loses its sticky feel in less than one minute. It can be applied morning and night, and is meant to be used as the final step of your skincare routine, before makeup and sunscreen.
How the Liquid Pimple Patch Layers Under Foundation
My first test was to see how the liquid pimple patch held up under my favorite foundation, the L'Oréal Paris Infallible Fresh Wear 24HR Foundation. Since both products are extremely lightweight, I had high hopes for their layering power. After letting the pimple patch dry down, I dabbed a small amount of the foundation in shade 400 Pearl on top, blending the edges with my fingertips. The fondation did not skip, crease or turn patchy, as it has on top of other acne-fighting products — in fact, it glided on as smoothly as it would on top of a moisturizer or primer.
When I checked back later throughout the day, I found that my foundation hadn't started to separate or fade on top of the pimple patch, another common issue I've found with other spot treatments. It still looked fresh and the coverage was there, no cakiness in sight.
Of the base products I tried, this was my favorite to combine with the liquid pimple patch. It didn't impact the foundation's performance whatsoever, and both products maintained their lightweight feel throughout the day. In the picture below, you can barely tell that I still have pimples.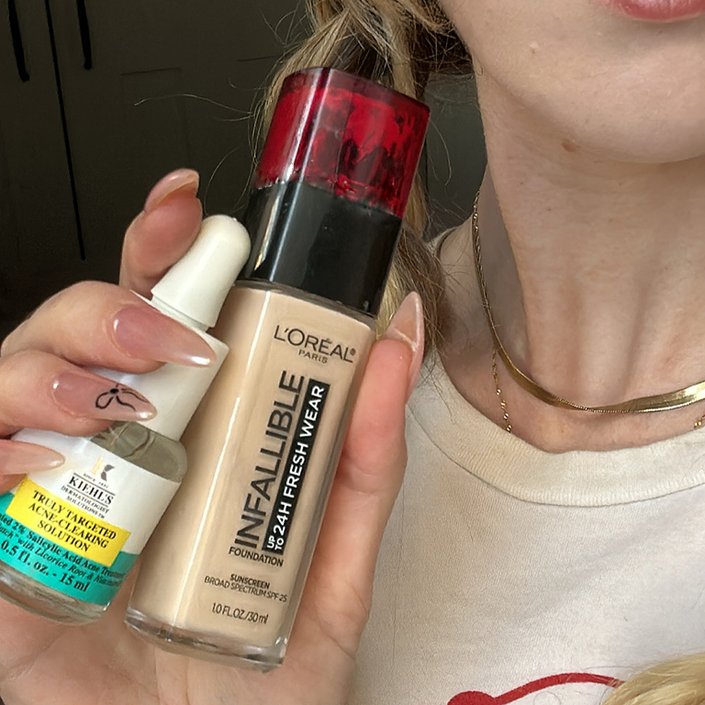 How the Liquid Pimple Patch Layers Under Concealer
Since I'm not someone who wears foundation everyday, I also decided to give this liquid pimple patch a go under my favorite concealer: the Lancôme Teint Idole Ultra Wear All Over Full Coverage Concealer. As you can guess by the name, this concealer is seriously full-coverage, with a natural matte finish and all-day lasting power.
I applied a small dab of the concealer on top of the liquid pimple patch and once again blended the formula with my fingertips. While the full coverage and matte finish remained, I noticed that this concealer looked slightly cakier than usual when layered on top of the pimple patch, even though I only applied a very thin layer. I have a feeling it's because this concealer has a slightly thicker consistency than the foundation I tested above, and that it calls for a more moisturized base than what the pimple patch can provide.
Later, I tried the pimple patch with a different, more lightweight concealer, the Valentino Beauty Very Valentino Concealer. This light-as-air formula provides less coverage than the Lancôme option, but it layered more seamlessly on top of the liquid pimple patch.
The Final Verdict
I'm completely converted to using liquid pimple patches — there's no way I'm going back to the traditional silicone dots, especially when I'm wearing makeup. My favorite product to pair the Kiehl's Truly Targeted Acne-Clearing Pimple Patch with Salicylic Acid with was the L'Oréal Paris Infallible Fresh Wear 24HR Foundation — together, they make a lightweight, full-coverage duo that didn't cake, crease or separate throughout the day.
If you're looking to decrease the size and severity of blemishes while maintaining a flawless base, this liquid pimple patch is a must to keep in your arsenal.
Read more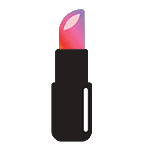 Back to top