How to Choose and Apply the Right Color-Correcting Concealer for You
August 02, 2022
From hiding the evidence of a late night to minimizing the appearance of blemishes, concealer is a cosmetic secret weapon. While a skin-toned concealer can do wonders on its own, a color-correcting concealer can work even more magic, especially if you have skin discoloration issues.
For example, you can use a peach formula to erase under-eye circles and a green one to tone down the look of red acne flare-ups. In this guide, we're breaking down everything you need to know about color-correcting concealers, including how to choose the shade that's right for you and makeup tips and trends.
What Is a Color-Correcting Concealer?
Color-correcting concealers are designed to neutralize skin imperfections like redness, sallowness and general discoloration. And while some mild skin discoloration issues can often be covered with foundation and a classic concealer, wearing a color-correcting concealer underneath your foundation can give you the complete coverage you're looking for.
How to Choose a Color-Correcting Concealer
When determining what color to use, refer to the color wheel. Complementary colors, or opposite pairings on the color wheel, cancel each other out, which can help give your face a neutral canvas for applying foundation. Read on for a full breakdown of each shade.
How to Apply a Color-Correcting Concealer
Once you have your product, keep in mind that less is more. Apply the proper color corrector on any desired areas and then press (don't swipe) your foundation onto your face. If more coverage is needed, follow up by applying your skin-toned concealer using a damp makeup sponge. Using this pressing technique rather than swiping foundation across your skin will ensure that the color-correcting concealer stays in place.
How to Use Green Color Correctors
The color green can help correct red spots such as birthmarks, rashes or acne. If you struggle with rosacea, eczema or moderate redness on the cheeks, opt for a green concealer to neutralize the red. We recommend a long-wear formula, like the Lancôme Teint Idôle Ultra Wear Camouflage Corrector in Green, which blends seamlessly into skin for a natural finish.
How to Use Yellow Color Correctors
Yellow corrects pink and very subtle red hues and can act as a brightener. Use a yellow concealer to minimize broken capillaries or mild skin sensitivities. This color is also great for neutralizing redness that occurs around the nose and mouth. For the best results, apply a small amount onto your hand and blend, blend, blend. To try it for yourself, use the NYX Professional Makeup Color Correcting Concealer Palette — it has every color you could ever need in one handy compact.
How to Use Pink Color Correctors
Pink hues counteract any yellow and mild green colors. Use a pink concealer to brighten sallow olive skin. Light shades of pink are also great for highlighting. Sweep some product onto the high points of your cheekbones and inner corners of the eyes. We love the Morphe Fluidity Color Correcting Concealer. The creamy formula is perfect for disguising dark circles and boasts up to 16 hours of longwear.
How to Use Red, Orange and Peach Color Correctors
Orange, red and peach colors can help correct the blue and purple-ish hues that come from under-eye circles, as well as dark spots caused by aging or sun damage. Consider using an orange concealer for a blue bruise, whereas peach is great for covering less-pigmented blue spots. Lighter skin tones can use peach for covering hyperpigmentation, while deep skin tones may benefit from orange and red shades. For deeper skin tones, we recommend the Urban Decay Stay Naked Pro Customizer Color Correcting Fluid in Pure Red.
How to Use Purple and Blue Color Correctors
Purple and blue concealers help neutralize yellow and orange hues, as well as correct dark spots and hyperpigmentation and help tone down overly orange skin. (Think about those times you might have gone overboard with self tanner.) Try the Maybelline New York Master Camo Color Correcting Pen in Blue.
Read more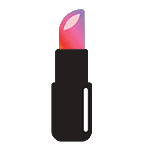 Back to top