Color-Correcting Concealer: How to Choose and Apply the Right Shade
June 09, 2023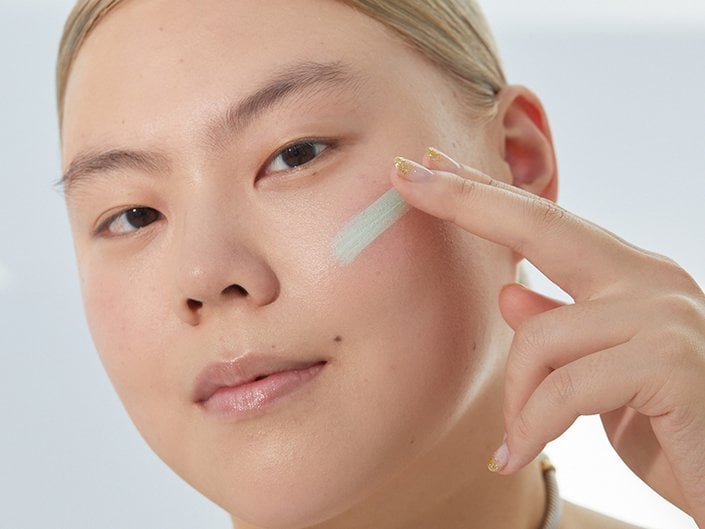 What Is a Color-Correcting Concealer?
Color-correcting concealers are designed to neutralize skin imperfections like redness, sallowness and general discoloration. And while some mild skin discoloration issues can often be covered with foundation and a classic concealer, wearing a color-correcting concealer underneath your foundation can give you the complete coverage you're looking for.
"Color-correcting concealer is used to neutralize and correct skin discoloration," says celebrity makeup artist Courtney Hart. "It balances darkness, redness and hyperpigmentation so that skin tone is even and consistent."
How to Choose a Color-Correcting Concealer
When determining what color to use, refer to the color wheel. Complementary colors, or opposite pairings on the color wheel, cancel each other out, which can help give your face a neutral canvas for applying foundation. Think about the specific skin issue you are hoping to neutralize or mask.Is it redness? Dark blue-ish under-eye circles? Then, determine the correct complementary color based on the color wheel. Read on for a full breakdown of each shade.
How to Apply a Color-Correcting Concealer
Once you have your product, keep in mind that less is more. "Color-correcting concealer should be applied under your regular concealer," explains Hart. "Apply it in thin layers and limit it only to the specific areas that are discolored. The next step is to use a bit of a concealer that is a match to your skin to blend and create a seamless finish."
Once you've applied your color corrector and your regular concealer to the affected areas, press (don't swipe) your foundation onto your face. Using this pressing technique rather than swiping foundation across your skin will ensure that the color-correcting concealer stays in place.
How to Use Green Color Correctors
Green color corrector "is used to correct redness (red being opposite green on the color wheel)," says Hart. The color green can help correct red spots such as birthmarks, rashes or breakouts. If you struggle with rosacea, eczema or moderate redness on the cheeks, opt for a green concealer to neutralize the red. We recommend a long-wear formula, like the Lancôme Teint Idôle Ultra Wear Camouflage Corrector in Green, which blends seamlessly into skin for a natural finish.
How to Use Yellow Color Correctors
Yellow corrects pink and very subtle red hues and can act as a brightener. Use a yellow concealer to minimize broken capillaries or mild skin sensitivities. This color is also great for neutralizing redness that occurs around the nose and mouth. In fact, Hart tends to prefer using a yellow color corrector to neutralize redness over a green one because she finds "green leaves a gray cast on the skin." (As long as you choose a good quality green color corrector and stick to the less is more mantra, however, it can still be a great option.)
For the best results with yellow color correctors, apply a small amount onto your hand and blend, blend, blend. To try it for yourself, use the NYX Professional Makeup Color Correcting Concealer Palette — it has every color you could ever need in one handy compact.
How to Use Pink Color Correctors
"A pinky/peach is perfect for covering under-eye darkness on fair skin," says Hart. "Pink is also really great for adding brightness to the skin." Since pink hues counteract any yellow and mild green colors, you can use a pink concealer to brighten sallow olive skin.
Light shades of pink are also great for highlighting. Sweep some product onto the high points of your cheekbones and inner corners of the eyes. We love the Morphe Fluidity Color Correcting Concealer. The creamy formula is perfect for disguising dark circles and boasts up to 16 hours of wear.
How to Use Red, Orange and Peach Color Correctors
Orange, red and peach colors can help correct the blue and purple-ish hues that come from under-eye circles, as well as dark spots caused by aging or sun damage. Consider using an orange concealer for a blue bruise, whereas peach is great for covering less-pigmented blue spots. Lighter skin tones can use peach for covering hyperpigmentation, while deep skin tones may benefit from orange and red shades.
Adds Hart, "red and orange are used to correct [dark spots] on dark to very deep skin tones. Adding warmth to areas that have a blue/gray tone really brings the skin to life." Pro tip: Red and orange color correctors are also great when used as a base to cover up tattoos.
"Peach is my most used color-correcting shade," says Hart. "It's perfect to balance blue/purple darkness under the eye area."
How to Use Purple and Blue Color Correctors
Purple and blue concealers help neutralize yellow and orange hues, as well as correct dark spots and hyperpigmentation and help tone down overly orange skin. (Think about those times you might have gone overboard with self tanner.) "I use a blue color corrector if a foundation I have is too warm or yellow," notes Hart. "Adding a drop of blue neutralizes and cools it down." Try the Maybelline New York Master Camo Color Correcting Pen in Blue.
Meanwhile, purple is perfect for brightening up dull skin. "Purple color corrector is amazing for sallow (yellow) skin," says Hart. "I love using a lavender powder on top of makeup to brighten and illuminate!"
Our Favorite Color-Correcting Makeup
With an ultra-pigmented formula, a little bit of the Lancôme Teint Idôle Ultra Wear Camouflage Corrector in Green goes a long way, meaning you won't have to worry about constantly refreshing your supply. It practically melts into your skin for a natural finish that won't crease or cake.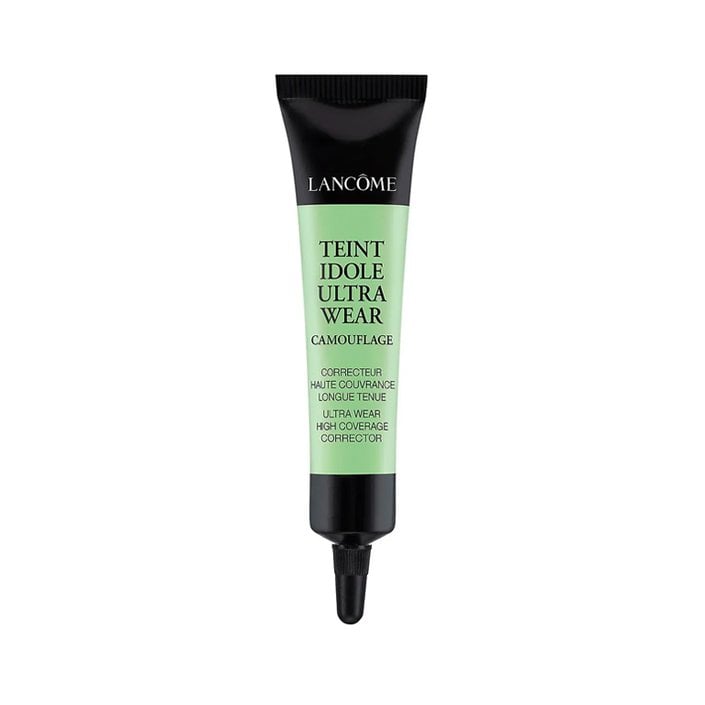 If your skin has yellow or orange hues (or you're known to get a little overzealous with the self-tanner), add the Maybelline New York Master Camo Color Correcting Pen in Blue to your makeup arsenal. Our favorite thing about this concealer is how easy it is to apply, thanks to the cushiony blender tip and travel-friendly pen format. The periwinkle blue-purple shade will instantly brighten up a sallow complexion.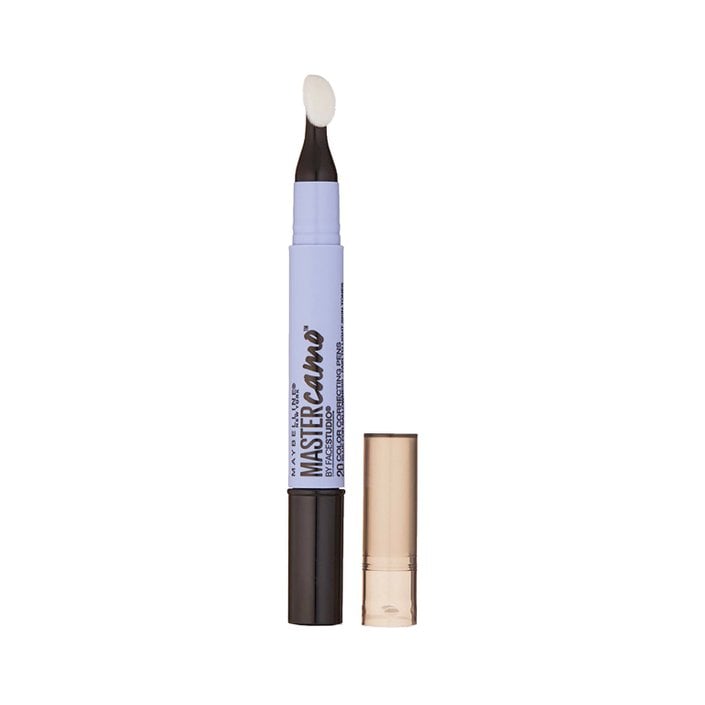 Not sure which shade of color corrector you need? Snag the NYX Professional Makeup Color Correcting Concealer Palette so you will have all of the shades you need to address any skin concerns in one convenient package. The six-shade palette includes green, yellow, purple, brownish-orange and peach creamy color-correcting formulas. You can use the colors separately or layer them together depending on the desired effect and the type of discoloration you're hoping to neutralize.
The L'Oréal Paris Prime Lab Up to 24HR Redness Eraser is a great option for people prone to all-over redness rather than just concentrated breakouts or red spots. It's a green-hued primer that you apply all over your face in a thin layer to provide a neutral and long-lasting base for your makeup. Since it's primer, it is way less pigmented than the concealers on this list, but you should still use a light hand when applying. As an added perk, this primer is infused with skincare-loving niacinamide to help neutralize your redness with use overtime in addition to temporarily covering it.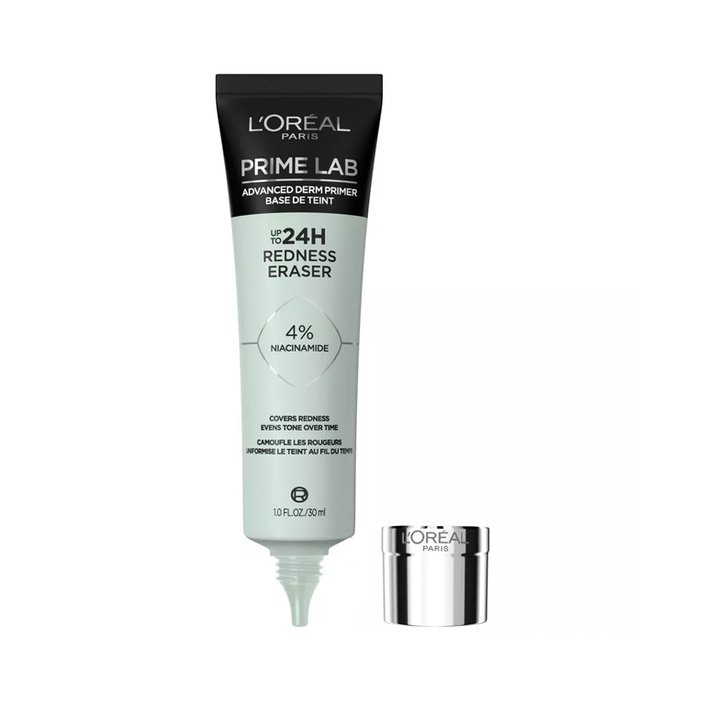 The Morphe Fluidity Color Correcting Concealer formula is long-lasting, sweatproof, transfer-resistant and water-resistant, so don't be surprised if it becomes one of your go-tos for everyday wear. We like to use the pink shade as a brightening highlighter, but it also comes in red, orange and green options.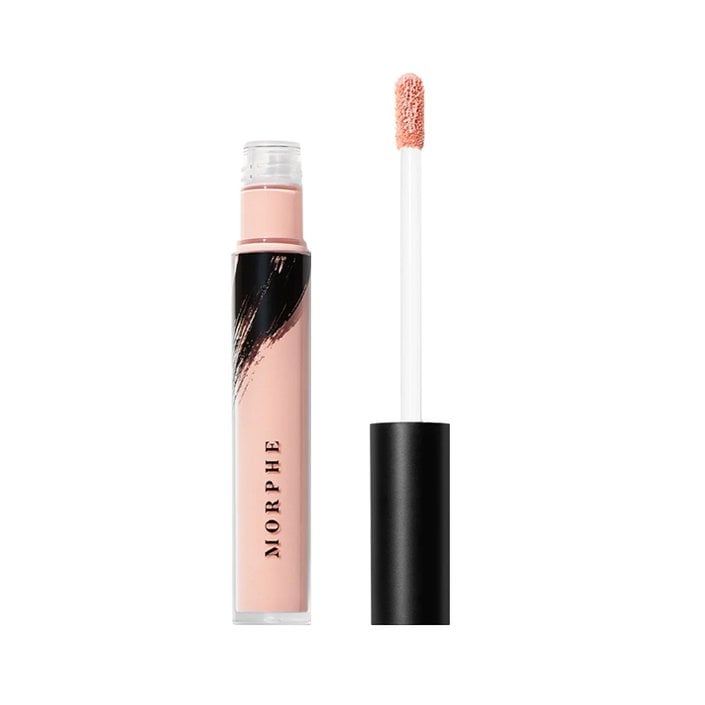 Available in blue, green, orange, peach and yellow, the e.l.f. Cosmetics Camo Color Corrector is an effective, non-creasing formula at an affordable drugstore price. With a lightweight texture and satin finish, this concealer layers nicely underneath other concealers and foundation.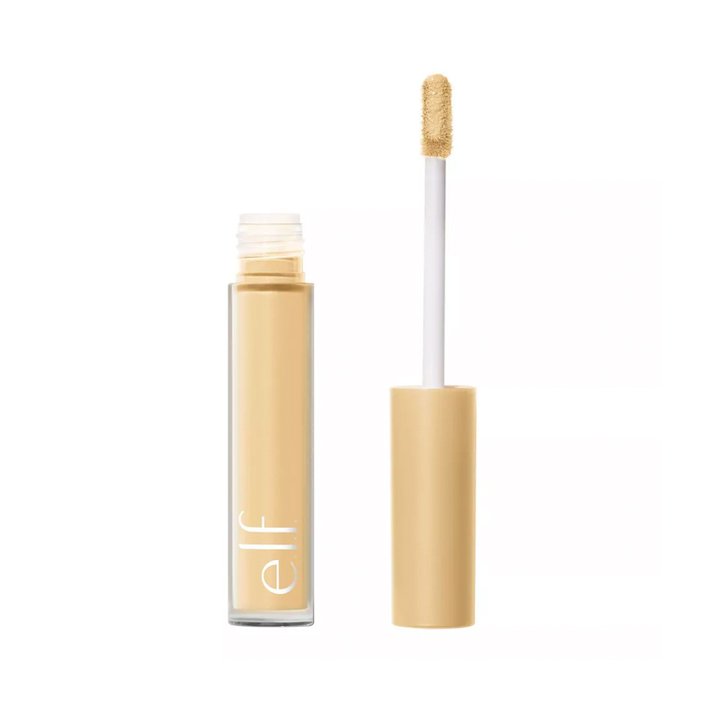 Read more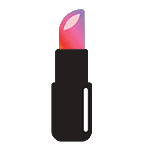 Back to top