Quiz: Shimmery Gloss or Matte Lipstick — Which Matches Your Makeup Personality?
December 15, 2021
With all the innovative lip gloss and matte lipstick formulas new to the market, it can be tough to choose a side. To help you settle this inner beauty debate once and for all, we put together a quiz. Are you a shimmery gloss lover or matte lipstick-obsessed? Answer the questions below to find out.
You usually wear your hair:
A. In a pulled-back style like a ponytail or a bun.
B. Loose. I like to let it hang free.
Which do you consider more iconic?
A. '00s pop stars
B. '90s supermodels
Which describes your go-to makeup style?
A. No-makeup makeup
B. Full-coverage glam
Describe your fashion style:
A. Cute and casual. Think: Athleisure, mom jeans and vintage t-shirts.
B. Cool and coordinated. Think: Matching sets and plenty of accessories.
If you got mostly As: You're a Lip Gloss Lover
Read more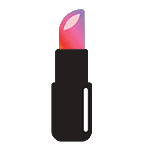 Back to top