The 30 Best Matte Lipsticks to Shop Now (Trust Us, We've Tried Hundreds)
February 24, 2023
We're speaking for beauty lovers everywhere when we say that matte lipsticks never go out of style. Between the saturated color payoff, velvety-looking finish and impressive staying power, what's not to love? Having tried hundreds of formulas (both cream and liquid), we've rounded up 30 of the best matte lipsticks money can buy. Find our editor-approved matte lipstick picks, ahead.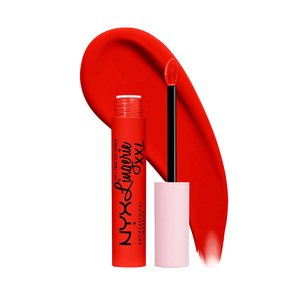 1 / 30
Even lip gloss lovers will fall for this smooth, creamy matte lipstick. It dries down without making the lips feel cracked or dry.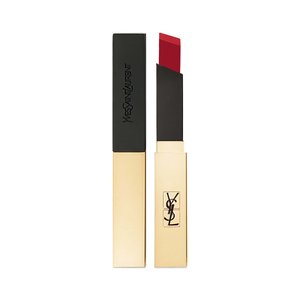 2 / 30
This hydrating matte lipstick leaves lips moisturized, soft and full of color. You can score it in over 20 different shades.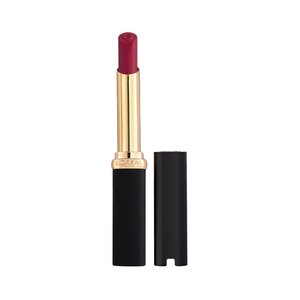 3 / 30
This matte lipstick surely packs a punch. It has an extremely saturated pigment that comes in bold shades, from a bright red to a deep burgundy. Our favorite thing about this matte lipstick is that it's infused with hyaluronic acid to make sure your lips look full, plump and hydrated all day.
4 / 30
You can never go wrong with a bold matte red lipstick. Opt for this rich red liquid formula that dries on contact and gives you a pigmented look in just two swipes.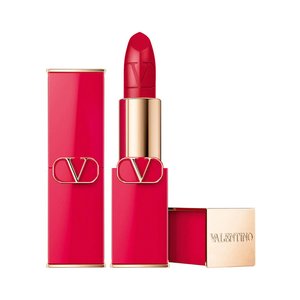 5 / 30
This refillable matte lipstick (in firetruck red packaging) adds striking color to your lips in just one stroke. Shopping tip: You can score the formula in satin colorways, too.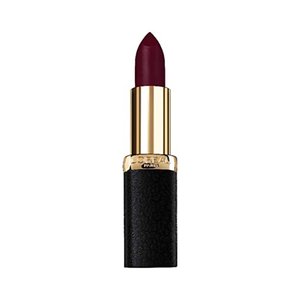 6 / 30
Not only is this matte lipstick extremely saturated, the formula is transfer-proof
and
budge-proof, making it the perfect lipstick to wear all day long.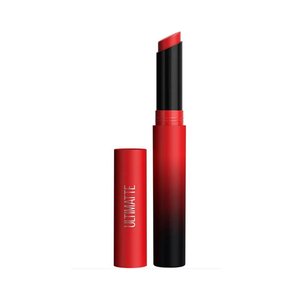 7 / 30
This slim lipstick crayon delivers intense color payoff and an extreme matte finish with a comfortable, lightweight feel.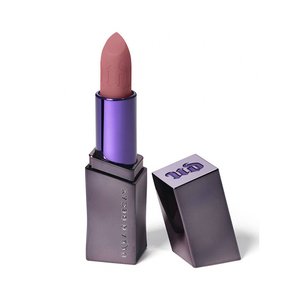 8 / 30
Grab one of these high-voltage lipsticks inspired by the city of Los Angeles (clever shade names include What's Your Sign and Depends On Traffic) for a bold, smudge-proof pout.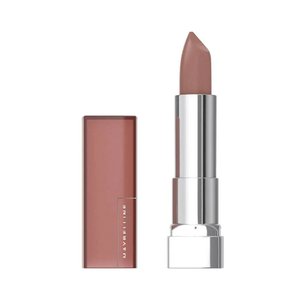 9 / 30
You'll never have to worry about your matte lipstick drying out again after trying this creamy formula. Infused with a caring oil, this lipstick leaves lips smooth, supple and drenched in pigment.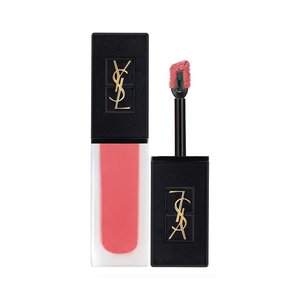 10 / 30
This high-impact matte lip stain coats your lips in a velvety color that lasts all day.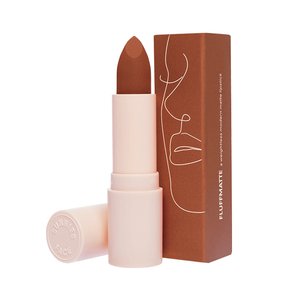 11 / 30
It's no surprise that this matte lipstick is a cult-fave for beauty lovers all over the beauty interwebs — it's budge- proof, creamy, and extremely saturated.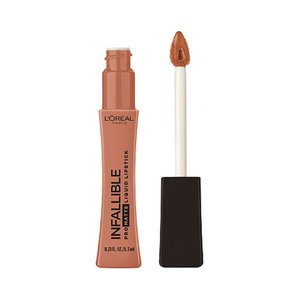 12 / 30
With just one swipe of this matte liquid lipstick, you're good to go for up to 16 hours. Its precise applicator makes smears during the application process a thing of the past.
13 / 30
Add a flush of opaque color to your lips with this pigmented formula that stays true throughout the day.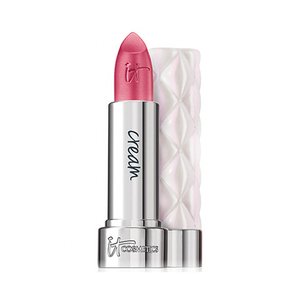 14 / 30
Make your lips look fuller in just a swipe with this nourishing matte lipstick infused with collagen and hyaluronic filling spheres.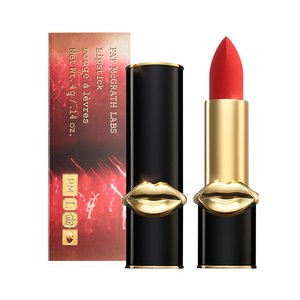 15 / 30
Add an eye-catching touch to any makeup look with this matte lipstick that's as pretty in its package as it is on the lips. It comes in over a dozen shades to fit any makeup mood.and will become your new favorite formula.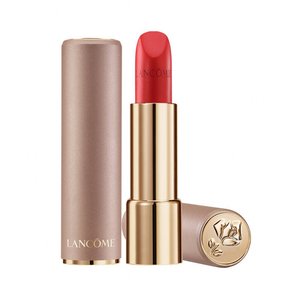 16 / 30
If you like the blurred lip effect, this one's for you. This lipstick formula's creamy consistency delivers buildable color that glides effortlessly on the lips.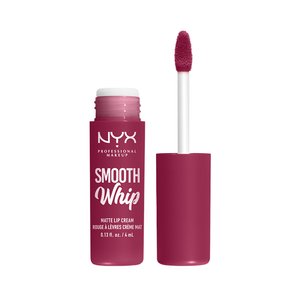 17 / 30
Soft and light as a feather, this matte lip cream is a drugstore must-have. It glides effortlessly onto the lips for a velvety look and feel. It also comes in over a dozen shades, from a berry-pink to a cool blue.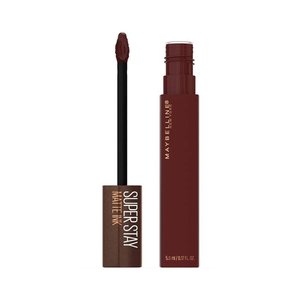 18 / 30
Not only does this liquid lipstick have superior staying power (up to 16 hours), it also comes in basically every color imaginable.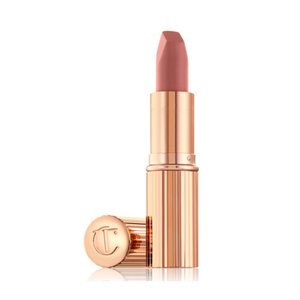 19 / 30
Iconic for a reason, this matte lipstick leaves lips looking luminous, smooth and irresistible.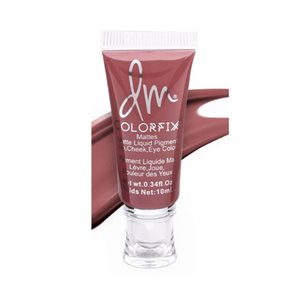 20 / 30
This long-lasting, versatile matte paint can be used on your lips, eyes or cheeks. It's formulated for longevity, so it won't smudge, budge or streak.
21 / 30
This liquid matte lipstick goes on like a gloss and dries matte. It's available in 21 shades, and while it seriously delivers on the promise of a matte finish, you won't have to worry about it dehydrating your lips.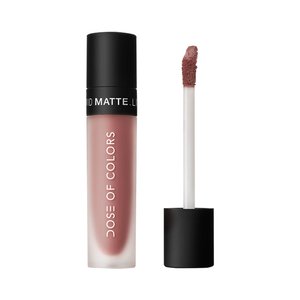 22 / 30
This velvety matte formula envelops the lips in a rich, long-wearing color that you'll want to wear every single day.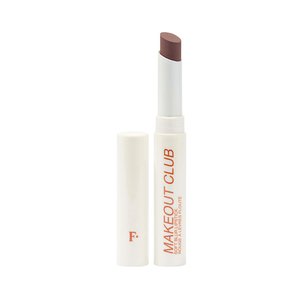 23 / 30
This blurring pick is a must- try if you're looking for a smooth, matte lip finish. We love how lightweight it feels during application and throughout its wear — not to mention, its gorgeous neutral hues.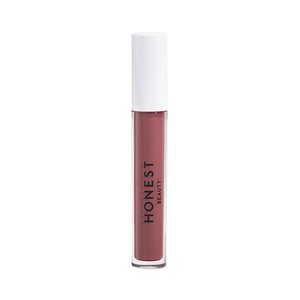 24 / 30
If comfort is what you're after, consider this avocado oil and hyaluronic acid-infused liquid lipstick.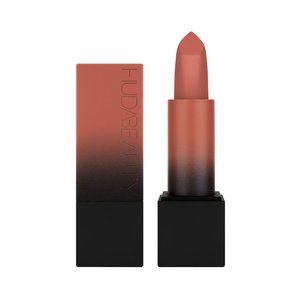 25 / 30
For wow-worthy color payoff, look no further than this silky-smooth, plush-matte formula from Huda Beauty.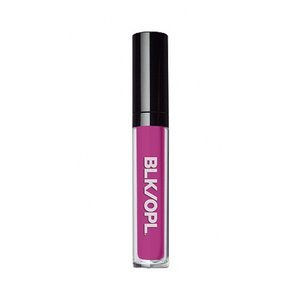 26 / 30
Take your lips to the next level with this statement-making liquid matte formula that lays down bold, highly pigmented color.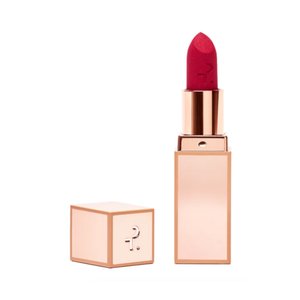 27 / 30
This fully loaded matte pigment helps create a blurred finish without ever feeling dry, or dare we say, crusty.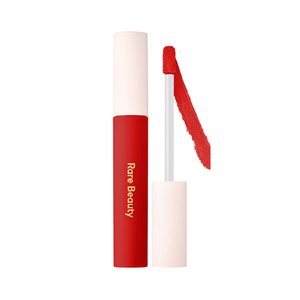 28 / 30
Treat your lips to this air-whipped lip cream that hugs lips in rich color and a velvety matte finish.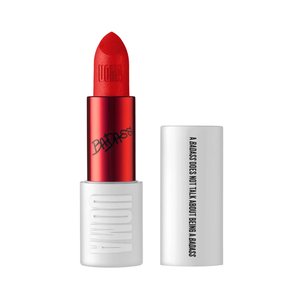 29 / 30
Try out this 100% vegan formula for a bold matte lip look that surely will make a statement.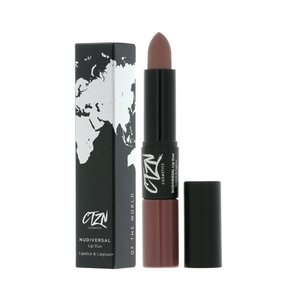 30 / 30
If you're indecisive like us, this lip duo is for you. One side has an ultra-pigmented matte formula, but when you want to switch it up, there's a matching neutral gloss on the other side.
Read more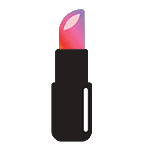 Back to top