The NYX XXL Lip Lingerie Lipstick Basically Got 10s Across the Board in Our Mask-Proof Test
May 18, 2021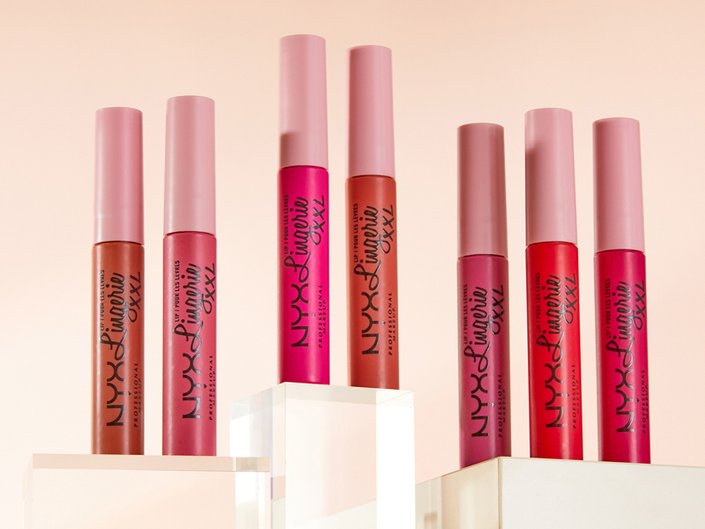 Sarah, Senior Editor
Shade: Warm Up
Mask-Proof Rating: 10/10
I'm not really a neutral lipstick kind of gal — bright reds and dark berry purples are in heavy rotation in my routine. But I do have a weakness for a good rosy pink that looks like an amped up version of my natural lip color, and Warm Up fits the bill. The color is rich and adds definition to my lips without being over the top. It's the perfect everyday lipstick, not just because of the shade, but also because it feels lightweight, is easy to apply (the large, pointed doe-foot applicator is a game-changer) and doesn't transfer onto my mask. Seriously, this formula is completely budge-proof. At just $9, you can bet I'll be adding more shades (XXtended, a bright raspberry hue, is calling my name!) to my cart.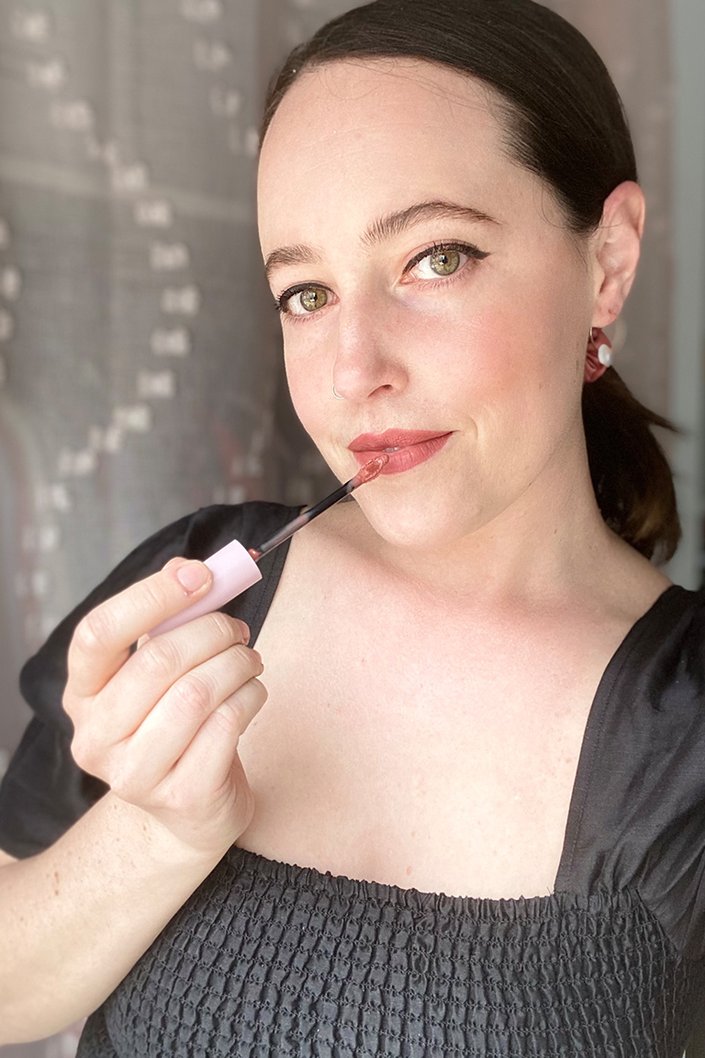 Alanna, Assistant Managing Editor
Shade: Deep Mesh
Mask-Proof Rating: 10/10!
This lipstick answered my prayers to the makeup gods. The first thing I noticed when I tried it ishow comfortable XXL feels on the lips and how it immediately clings to the natural curve of my mouth. Deep Mesh, a burgundy-brown, is a tricky color when it comes to wearing a face mask, so I was really intrigued after I applied it and then put one on for a few errands in 70-degree. I waited until the coat I applied was completely dry (pro tip!), and then I put on a light beige cloth mask. After a few trips to and from my apartment throughout the day, I periodically checked in and noticed that the inside of my mask was completely lipstick-free. In fact, the formula was so good I was able to wear it for dinner, too, without so much as a touch up. I'd rate it a 9/10 generally, because it definitely requires two coats to fully saturate the lips, but it's everything else I could ask for otherwise, so 10/10 for my mask-proof score!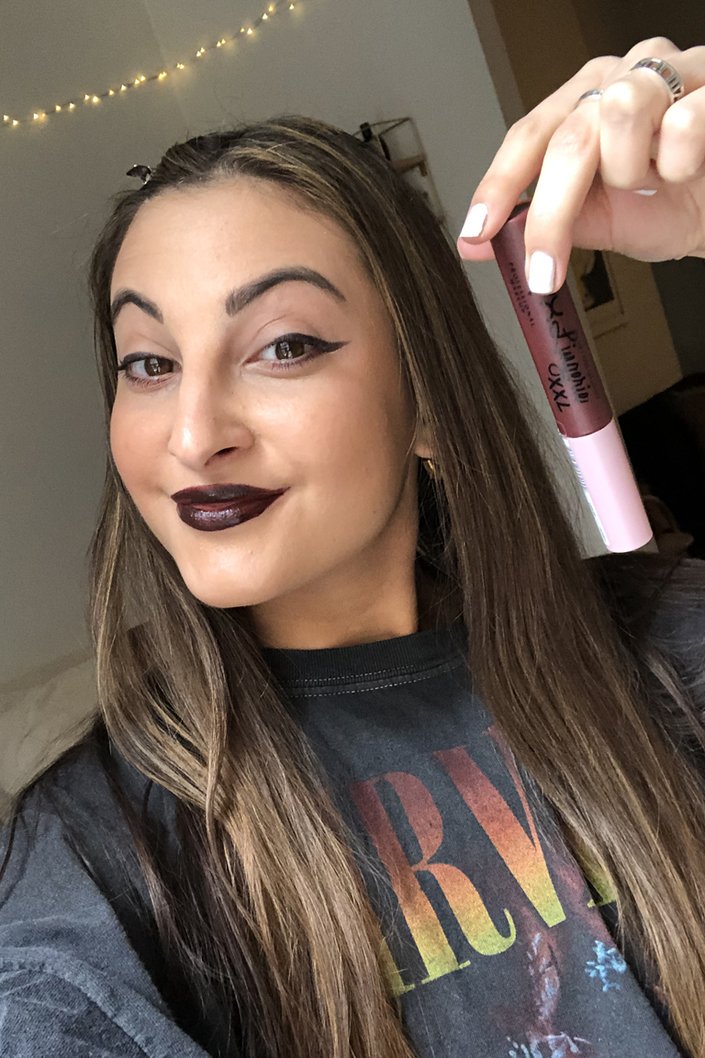 Caitlyn, Assistant Editor
Shade: Flaunt It
Mask-Proof Rating: 10/10
I'll be the first to admit that a matte lip looks gorgeous, but I tend to shy away from them out of fear that my super dry lips will look cracked, and dare I say, crusty. From the moment I first applied this ultra-matte, highly pigmented lippie in the shade Flaunt It, though, I was hooked. Not only did the creamy dusty rose-colored formula glide on effortlessly, but the angled applicator made it easy to perfect even my hard-to-get-right Cupid's bow area. The true test for me was to see how the formula would last — and after a day of virtual meetings, errands with a cloth mask on and a glass of wine, my matte lip never dried out or faded like I expected it to. An automatic 10/10 for me!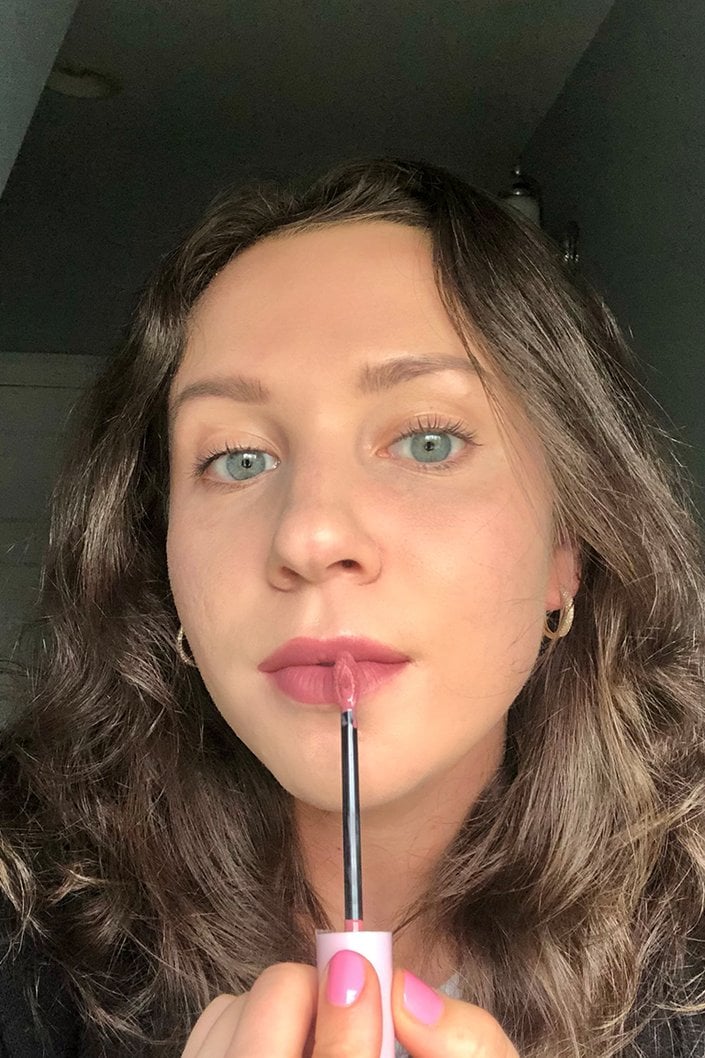 Shauna, Associate Editor, Beauty Magazine
Shade: Straps Off
Mask-Proof Rating: 10/10
It's been a while since I've worn a dark and deep matte lip color like Straps Off, and the minute I swiped it across my lips I fell in love. The texture is soft and creamy and it instantly molded onto my lips upon application.. I didn't even need to use a lip liner (something I usually do!) because the angled tip applicator was pointed enough to outline my lips, then fill them in.. The formula does not crack or leave my lips feeling super dry, which is a huge bonus.. In regards to wearing this lippie with a mask, all I can say is — the proof is in the pudding (in this case, my clean face mask). I wore this lipstick for a few hours while out and about with a surgical mask on and when I finally took it off, I was shocked to see that there was no transfer. This liquid lipstick gets a 10/10 from me.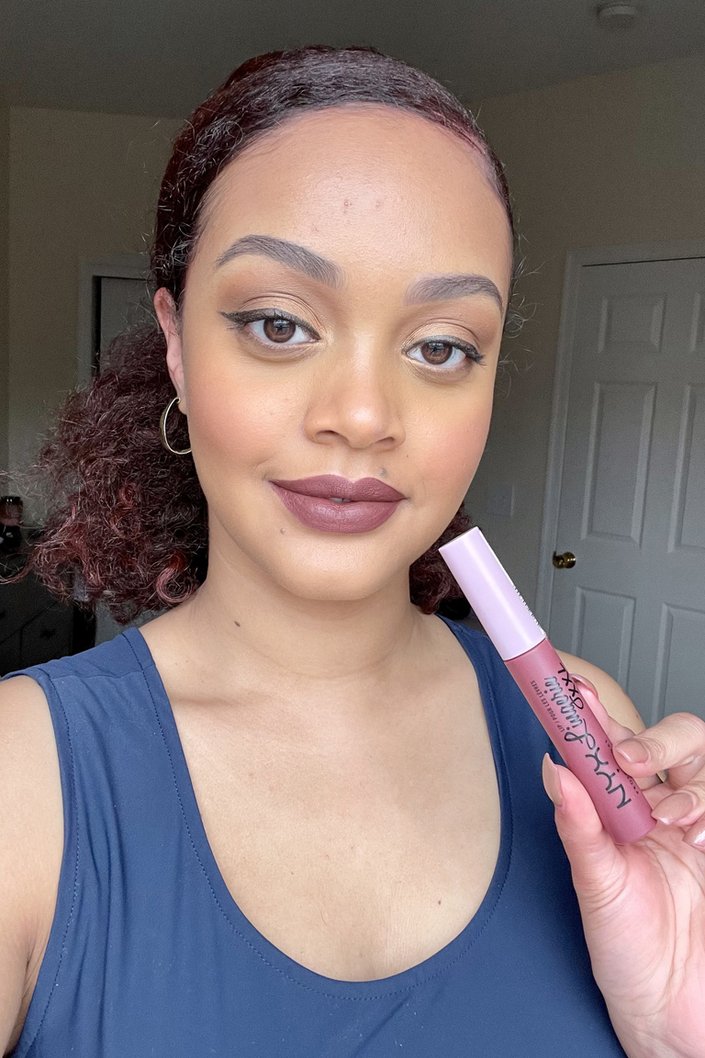 Photo Credit: Sarah Ferguson, Alanna Martine Kilkeary, Caitlyn Martyn, Shauna Beni
Read more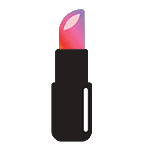 Back to top