7 Lip Toppers That'll Transform Any Lipstick
December 29, 2020
If you're lipstick obsessed, you might alternate between all of the lippies in your collection now and then, but we're betting there is always one you never lose in the bottom of your bag or let drown in your makeup vanity. Well, what if we told you that there's a way you could make your favorite lip shade even more fun? Welcome to the world of lip toppers, which are essentially top coats for your lipstick. Find out more about these cool lip transformers and shop six of our favorites below.
What Is a Lip Topper?
Lip toppers can help you achieve a different lip look whether you're in the mood to add a shiny layer overtop, a glitter glaze or even an iridescent effect. The best part is that there's no rule that states you need to wear it over lipstick, either. Try a lip topper over bare lips or even your favorite tinted lip balm.
1 / 7
NYX Professional Makeup Shine Loud High Shine Lip Color
Adding a high-shine to any lip color is easy with this gorgeous formula from NYX. With nourishing vitamin E and jojoba oil, it instantly adds a layer of hydration and gloss to your every-day look and it comes in 24 colorful shades you can topcoat, too!
2 / 7
3 / 7
Urban Decay Stoned Vibes Multidimensional Lip Gloss
Go bold and add multidimensional color and glitter to your lipstick with the Stoned Vibes lip glosses. They're available in four stunning shades — a copper, gold, rose gold and bright blue-purple — and will add a new look and feel to any lipstick.
4 / 7
NYX Professional Makeup Diamonds & Ice Please Lip Topper
If you want to give your favorite lipstick a frosty finish, opt for one of the Diamonds & Ice Lip Toppers. The formula comes in three iridescent shades: a golden-brown, a reflective purple and a bold burgundy, and each one infused with fine micro pearls and icy-glitter flecks that catch the light just the right way.
5 / 7
Charlotte Tilbury Charlotte's Jewel Lips
Add sparkle and shine to a liquid lipstick with a coat of this glossy formula. Choose from a light champagne, peach, clear, pink or red. Or try them on their own for a more subtle effect.
6 / 7
Lime Crime Diamond Crushers Lip Topper
Chunky glitter lovers, this one is for you! These Diamond Crusher lippies, which come in 12 iridescent shades, live up to their name because they actually look like crushed diamonds when spread over the lips.
7 / 7
INNBeauty Project Glazed Donut Lip Oil in Extra Glaze
Add a layer of glaze to go-to lip color with this luscious formula. Extra Glaze has a soft golden hue with glittering flecks that will brighten up any lip look. Plus, it has a combination of jojoba oil and red root to keep lips feeling moisturized and looking smooth.
Photo: Alanna Martine Kilkeary
Read more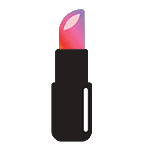 Back to top