How to Layer Mascara for Dramatic Eyelashes
April 25, 2022
Why do these mascaras work so well together? Well, the Telescopic Mascara formula is jet-black and great for separating each individual lash. The Voluminous Mascara, on the other hand, builds super thick, lush lashes. When you put these two super products together, the results are amazing.
There's a method to layering these mascaras, though. For best results, apply at least three coats of the Telescopic Mascara first, then, before the mascara dries, go in with the Voluminous Mascara to thicken your lashes. This gives you a next-level false lash effect.
The next time you want the biggest, boldest lashes try layering the mascaras you already have instead of buying a new one or putting on falsies — you'll probably be amazed what a little layering can do.
Read more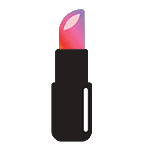 Back to top