We Tracked Down the Best Red Lipsticks for Every Skin Tone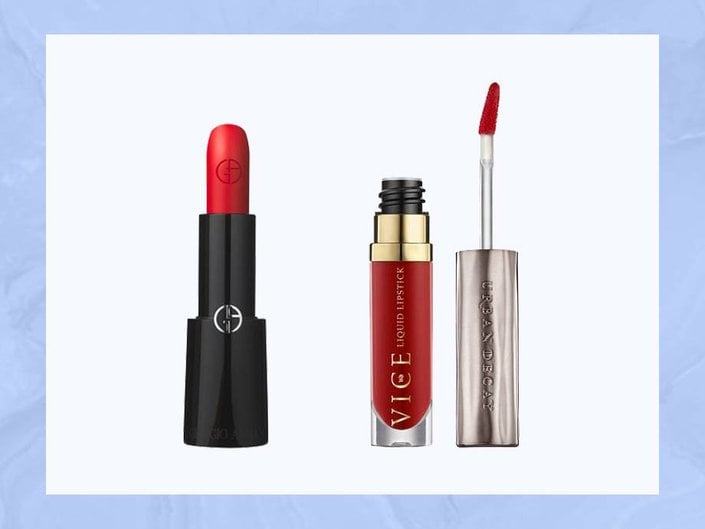 Finding the perfect red lipstick is as rare as seeing a shooting star or discovering a needle in a haystack — although difficult to find, it does exist. Figuring out what works for you is the first step every makeup guru has to take, so we decided to help make this feat a lot easier and round up some of our favorites that will suit you, whether you have a light, medium or deep complexion. Not only are these lipsticks built to complete your makeup routine, they give you the key to what makeup is all about: feeling comfortable in your own skin.
Keep reading for the best red lipsticks for every skin tone.
Best Red Lipsticks for Light Skin Tones
L'Oréal Paris Rouge Matte Signature Ink in I Don't
If you have a fair complexion, a red lipstick with a pinky-blue undertone will be your go-to. That's why I Don't is one of our absolute favs for lighter skin tones — and it creates that red contrast you really want out of a crimson lip all while still maintaining a buildable stain-like consistency.
Colourpop Hi Striker Lux Lipstick
For another blue-red hue that will pop against light skin, try Hi Striker by Colourpop. This creamy matte formula not only keeps your lips looking fresh and hydrated, its red-blue pigment is spot-on for any occasion, whether you're heading to the office or happy hour.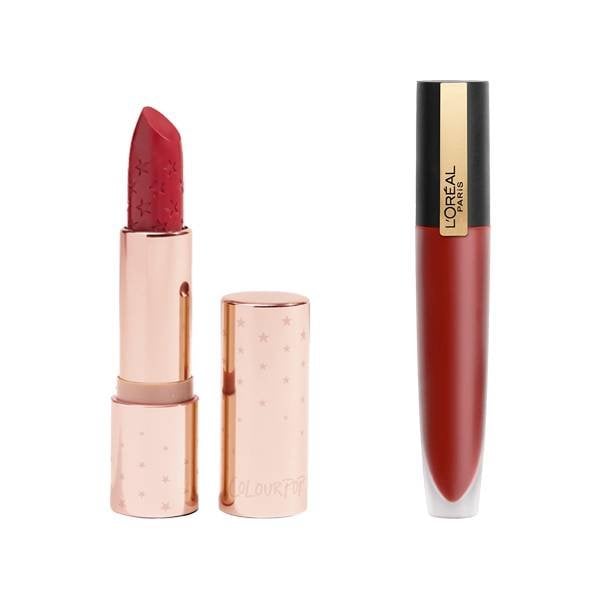 Best Red Lipsticks for Medium Skin Tones
Urban Decay Vice Liquid Lipstick in 714
As for medium to olive tones, you want to choose a red like 714 because it's bold, matte and true. We love this particular shade because it will nicely complement your warm to neutral undertones and keep the rest of your face looking vibrant with just a swipe.
Giorgio Armani Rouge D'Armani 401
One of our favorites of the bunch, 401 is the fire-red you absolutely need if you're looking for that orangey-red finish. We love how this brings to life any golden and medium skin tone with brightness and buoyancy — and it'll be the most memorable shade in your collection, guaranteed.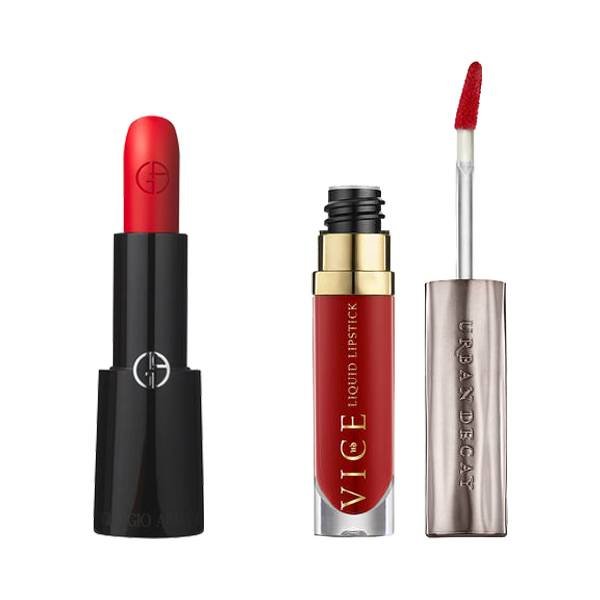 Best Red Lipsticks for Deep Skin Tones
Sephora Always Red Matte Cream Lip Stain
Deep skin tones deserve a red as rich as their complexion, which is why Always Red is such a game changer. It's super buildable, creamy and dries matte into the perfect universally pleasing cardinal shade, and you simply won't be able to get enough of it.
Maybelline Made For All Lipstick in Red For You
Last but certainly not least, Red For You is flawless on every skin tone, but we really love it for all deep skin tones. Specifically tested to work on everyone, this lipstick matches every undertone, whether you're neutral, cool or warm. This one is sure to make everyone smile.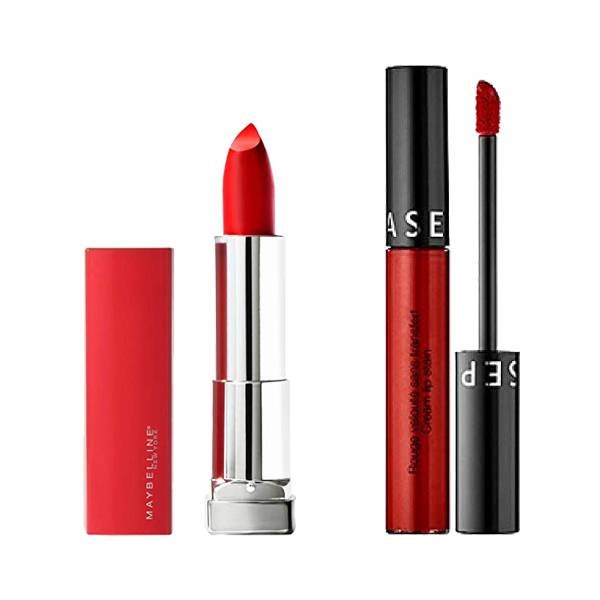 Read More:
The Best True Red Lipsticks According To Reddit
Maybelline Made For All Editor Road Test
The Best Red Lipstick Hacks
Read more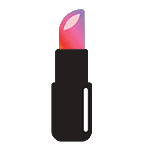 Back to top