The Best Haircuts for Thick Hair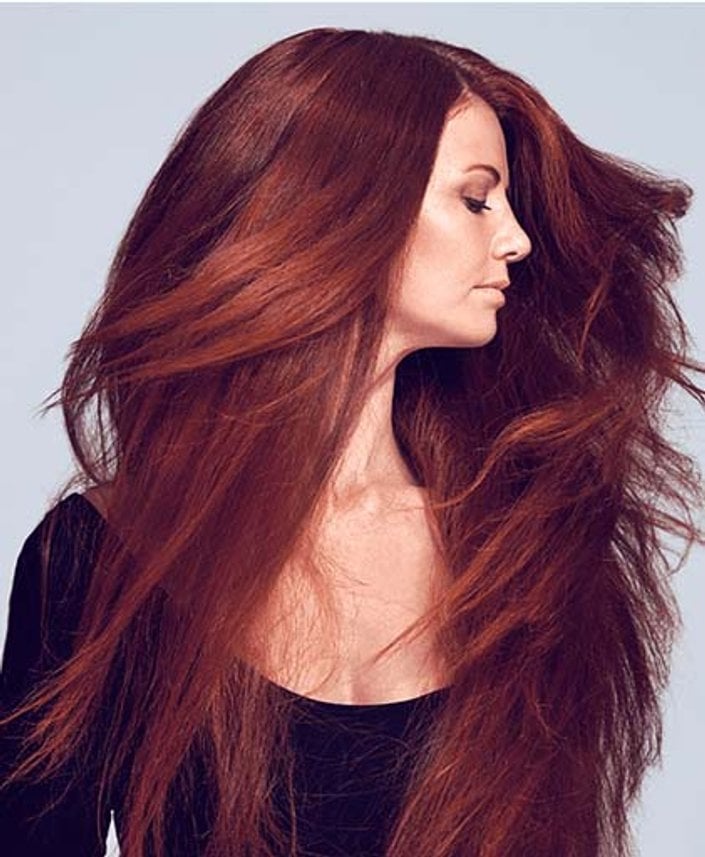 Thick hair has always had a way of sparking some serious hair envy. It seems people are always looking for ways to thicken and fill out their manes. But ladies born with thicker-than-thick manes know that having an abundance of hair isn't always what it's cracked up to be. For starters, haircuts can present a challenge as heavy, thick hair can limit your style options. We don't want you thick-haired ladies to have to go through life without a little haircut variety, so we consulted with Anna Wiles, hairstylist at Cush Salon in Beverly Hills on three suggestions for full, fabulous manes.
Bob and Weave
Those who think thick hair and short, blunt haircuts don't mix are in for a surprise. The über-trendy bob and lob cuts actually work very nicely with thicker strands, says Wiles. "For those with thick, straight hair, a super blunt base line that's layered within is perfect," she says. "If you have thick, curly hair, it's more of a problem." That being said, Wiles also has some truth bombs to drop about shorter hairstyles. "The biggest misconception about short haircuts is that it makes daily styling and maintenance easier, which is not true, especially with thicker hair types," Wiles explains. "The shorter the hair, the more work you have to put into it." That's not to say you shouldn't go for the shorter 'do if you want to! Just don't do it because you think it'll be easier, and arm yourself with a haircare arsenal that will keep those locks in check. We recommend texturizing spray or powder to accentuate your layers, volumizing spray or root-lifter to give your thick, heavy hair some fullness and buoyancy, and a light setting spray to keep your hair in check throughout the day.
Product Recommendations: Shu Uemura Texture Wave, Kérastase Paris Spray Volumifique, Garnier Fructis De-Constructed Texture Tease
Medium Cut With a Side of Bangs
A happy medium could be the perfect length for you thick-haired ladies. Go for a cut that hits an inch or two below your shoulders with some long layers. Wiles' rule of thumb when chopping up thick hair is embracing texture and the tools that make it happen. "For some reason, there's a stigma attached to texturizing shears," says Wiles. "People are so afraid of them, but, when used correctly, they are a total godsend." The stylist says the key to proper shear technique is using it "internally and not around the perimeter of the hair." Also, the shears should be used at least four inches down from the root of the hair, so as to avoid super-short, wispy strands. Shears are meant to take weight out of your hair naturally and seamlessly.
Another great way to take off a little hair weight and add some sass is by opting for some fringe! Try some wispy, side-swept or blunt bangs to give your haircut a little edge. Find out how to maintain your bangs here.
Long, Layered Locks
Layers are a non-negotiable when rocking thick, long hair, says Wiles. "I love adding a shorter layer that connects with other layers throughout the hair. It takes off some weight, adds some body and falls really beautifully." Try a longer haircut with layers starting right above your shoulders. Make sure they are not just face-framing layers, but actually incorporated throughout the hair to give it fullness. Accentuate your layers by spritzing some sea salt spray (we love L'Oréal Paris Advanced Hairstyle TXT IT Tousle Waves Spray) in your hair and rocking beachy waves!
Need some more hair inspo? Check out these hair tips and tutorials! Photo: iStock
Read more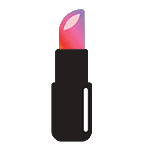 Back to top