3 Last-Minute Halloween Makeup Looks You Can Create With Just 1 Liquid Eyeliner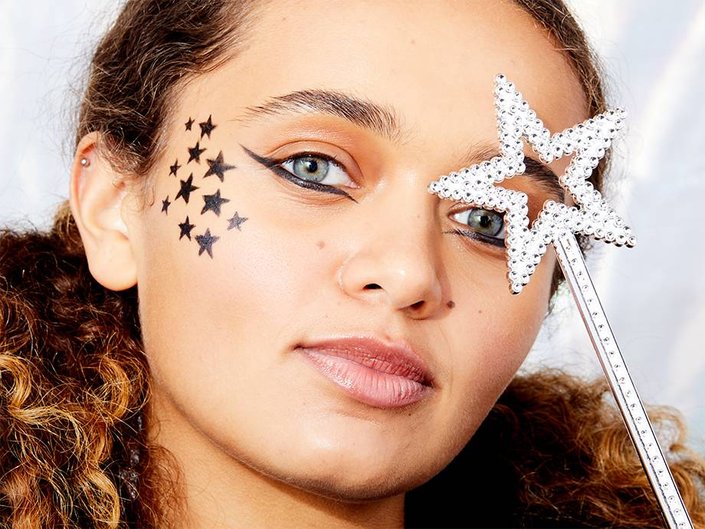 Whether you're trying to figure out your Halloween look T-minus 30 minutes before a party starts, or at 11:59 PM on the night of October 30th, last minute costume panicis real, and it's always a nightmare (pun intended). This is why makeup is our favorite costume tool, since we always A) have it on hand and B) can use it in so many different methods and manners. Ahead, find three Halloween tutorials you can master hours (or dare we say, even minutes) before your Halloween revelry begins using just one makeup product: a liquid eyeliner.
Cool Cat
The easiest costume makeup in the book (for hundreds and thousands of years, at that, well before Instagram took over the Halloween costume inspo world) is cat makeup. For this look, we grabbed the IT Cosmetics Superhero Liner and drew out all things feline on the face: from a button nose to a bowed-lip and whiskers. Complete your look with an *actual* makeup approved cat eye, and you've officially transformed into a cougar at the drop of a hat (or whisker).
Sixties Twiggy
Another no brainer liquid liner *lewk* is a little more out of the box in the best way. Channel your 1960s bell bottoms and doe eyes with this Twiggy inspired eye makeup, which again, only uses a liquid eyeliner. We'd recommend using NYX Professional Makeup Epic Ink Liner in Black to master this look because it has the perfect fine tip to get into every crevice of your eye. Start by creating half-moon swipes around each crease, bring down the liner under the lash line to complete the accentuated lashes, and you'll time warp in an instant.
Starry Eyed Sprite
Finally, for our last look, go starry sprite. Take five minutes, grab your liquid eyeliner pen (Maybelline Master Precise is awesome for this), and line your bottom lash line, slightly curving it out once you hit your inner and outer corner. To complete the mystical look, add stars to your cheekbone and up toward your temple for some extra magic. Grab a wand, and there you have it: an easy, Instagram-worthy Halloween makeup look that will appear effortless — and not so last minute!
Read More
5 Glow In The Dark Makeup Products You Need This Halloween
How To Make Sure Your Halloween Makeup Won't Budge
How Do I Apply Temporary Hair Color For Halloween?

Photo: Chaunte Vaughn  Makeup: Justine Sweetman  Hair: Johnny Rackleff
Read more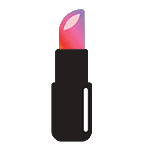 Back to top