18 Makeup Products Our Editors Are Adding to Their Carts This December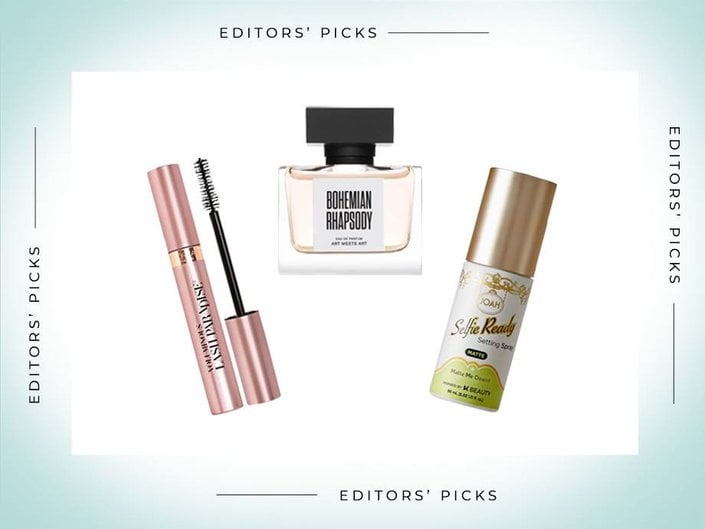 It's a brand new month, which means a new round of products is making their way onto store shelves and into our makeup bags. These are the products Makeup.com's editors can't live without this December.
Dawn, Editorial Director
L'Oréal Paris Revitalift Derm Intensives Hyaluronic Acid Serum
In the winter, I need a hyaluronic acid serum in my life. It's the only thing that keeps my skin from peeling — especially around my nose. This one is perfect because it's a no-nonsense HA that gets the job done, hydrates like a dream, and is available at the drugstore so I can run downstairs to Walgreens when I run out.
I consider myself a natural deodorant connoisseur — I try them all, and I hate 90 percent of them. This one, however, is lovely. It glides on super silky, almost like a serum, it comes in a very chic reusable package and, most importantly, it keeps me from stinking.
Kiehl's Love Oil for Lips in Botanical Blush
These lip oils are so good — I keep every shade in a mug on my desk, and I reapply all day long. Botanical Blush gives me just enough bright pink pigment to define my lips (which are pale as a zombie's without some product), and the hydration lasts for hours.
Nicole, Editorial Growth Strategist
IT Cosmetics Bye Bye Under Eye Anti-Aging Concealer Waterproof
I use this concealer to hide my dark circles and any blemishes, and it works like a charm. A little goes a long way, it glides on smoothly after moisturizer or primer, and it makes me look awake instantly even if I'm not wearing foundation.
Maybelline Baby Lips Electro Pop in "Pink Shock"
I found this oldie but goodie while cleaning my room the other day (don't judge me), and I forgot how amazing it is. Baby Lips lip balms are super moisturizing, and this one packs such a pigmented punch of pink yet I wear it without worrying about smudging like a pink lipstick would.
I used this setting spray in a moment of desperation, and I was shocked at how well it mattified my very oily skin. It also worked with my NYX Illuminating Primer to give me a pretty luminous-matte finish I love.
Jessica, Creative Producer
L'Oréal Paris Lash Paradise Mascara
I just recently discovered this mascara, and I'm totally obsessed. It makes my lashes look long and thick with just a few applications, and it does a great job of making my bottom lashes stand out daily.
L'Oréal Paris Age Perfect Hydra-Nutrition Eye Cream
This eye cream makes my skin feel super hydrated for winter, and it's a must have if you want to soothe flakey skin. This gives me a radiant glow and is also perfect for makeup and foundation prep.
Lancôme Proenza Schouler Cushion Highlighter Chroma Glow
For a nice soft highlight, I've lately been reaching for Chroma Glow by Lancôme and Proenza Schouler. It smells amazing, is easy to use and I love to apply on my cheekbones, down my nose and on my cupid's bow.
Marisa, Assistant Editor
Maison Margiela By The Fireplace
I'm late to the party with this one — I know. I've heard beauty lovers rave about it for a long time, but I never got a chance to test it out, until now. It's perfect for sweater weather and cold days. It starts with a sharp, firey scent and melts down to a woody vanilla. This definitely just became one of my go-to fragrances for the winter months.
Lancôme L'Absolu Rouge Drama Matte in Magnetic Fever
When it comes to long-lasting lipsticks, I'm really picky. It needs to last through morning coffee, lunch and life in general for me to be satisfied. This new formula from Lancome made the cut. Not only did it stay on my lips, but it made them feel moisturized and comfortable, too. My shade of choice is Magnetic Fever, a dark red that goes with everything.
There's a reason this cleansing oil has so many amazing reviews: It works wonders on long-lasting makeup. I've been using this remover every night for weeks, and it effortlessly takes off everything. Its formulated without added fragrance, yet its natural scent is so, so addictive and fresh-smelling. If you're in the market for a new, deep cleansing remover, you won't go wrong with this one.
Alanna, Assistant Editor
IGK Swipe Up No Frizz Smoothing Wipes
These IGK Swipe Ups are my cold weather saviors. With one or two brushes of these along my hair, all winter static disappears — and you'll never be electrically stuck to a scarf again. Seriously, these are a must-have and you'll become obsessed with just one use, I promise.
NYX Professional Makeup Land Of Lollies Highlighter
I know, I know — another highlighter favorite, Alanna?! I'm here to say, yes! For their gorgeous holiday collection this season, NYX went full on Sugar Trip, and included this really pretty iridescent pink and lavender highlighter along for the ride. I love the finish of this because it creates that perfect airbrushed fairy dust finish — and if you're a highlighter junkie as well, you'll heart-eye emoji it too.
Art Meets Art Bohemian Rhapsody Fragrance
This perfume is the crossroads of two of my favorite things: a Queen song and a killer scent. I love Art Meets Art because of their creative fragrance stories, but when I heard they were coming out with a Bohemian Rhapsody scent, I knew I had to try it. This gorgeous scent captures everything cool about Queen, and makes me feel as slick as Freddie Mercury with one spritz. Plus, it makes a great gift this season for any music fanatic.
Tembe, Assistant Editor
Hourglass Vanish Foundation Stick
I'm pretty anti-foundation — so it's a rare moment when a face product makes its way onto my faves list. Well here we are, and I couldn't be a bigger fan of the Hourglass formulation which conceals and perfects without feeling heavy on the skin and can be applied with everything from a brush to your fingers. It's a pricier beauty buy, but a little goes a long way so it's definitely worth it.
UrbanSkinRX Lactic Glow Micropolish Gentle Cleansing Gel
As someone who hears the word acids and feels a chill run down my spine — even with the knowledge that they're a great exfoliator for the skin — using the Lactic Acid on my face regularly felt like an act of bravery. A few weeks after use, however, I realize how silly I was for not trying acids sooner, especially one as gentle and easy to use as this one. It's perfect for everyday use, though I reach for it 2 - 3x a week.
NYX Suede Matte Lipstick in Cold Brew
I was an early adopter of the suede matte lip pencil — so the lipstick version was an automatic favorite. I love Cold Brew, a true brown shade that gives me 90's vibes and wears well throughout the day.
Chizi, Social Media Coordinator
L'Oréal Paris Infallible Crushed Foils Metallic Eyeshadow
Lately, I've been really into this shadow because it's super pigmented, creamy and totally metallic. It's great as a lid color base for any eye makeup look and also adds a ton of extra bling to transform my day makeup into night makeup.
Urban Decay Naked Cherry Palette
This is spot-on the perfect palette for a fall look because it has all the mulberry, burgundy and dark cherry colors to really warm up your summer makeup wardrobe.
This lip gloss has been a go-to of mine recently because it stands out and still appears clear. The formula has really cool holographic effects in different lighting which adds a little spark to any makeup look. This keeps my lips feeling moisturized all day, too — and doesn't feel too sticky.
Read more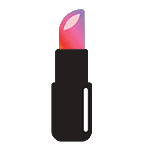 Back to top