6 Spots You May Not Realize Need Concealer
Concealer — it's every gal's trusted confidant — and it's always there for her, cooperating when her skin isn't. Naturally, we've developed a strong bond with our favorite concealer. Thanks to the immeasurable time we've spent together, we've come to find there's one thing you should never do with concealer: limit its powers. If you're only using the complexion-perfector to cover up dark under eye circles and the occasional blemish, you're actually not using it to its full potential. When wielded with precision in these six places, your concealer brush can do so much more than simply camouflage imperfections. Here's how.
Above and Below the Brow
Blend a thin line of concealer on top of and underneath the brows to make eyebrows pop and open up the eyes. This also helps with reshaping your brows or defining your arches a little better — something you'll want to rely on if you want to slightly alter the framing of your face with makeup.
The Inner Corners and Under the Eyes
Find the half moon of darker pigmentation, and conceal only that bluish or brownish semicircle. Even better, tap a little concealer in the inner corner of your eye to brighten and bring to life each eye. We love using the Maybelline Age Rewind Dark Circle Eraser for this — the sponge tip applicator makes it extremely easy to tap on just the right amount of product you need.
Across the Bridge and Down the Center of the Nose
Conceal here to bring light to the center of your face and help slenderize the nose. This is also a great contouring trick, making your face catch more light on the high points.
Around Each Nostril
This area is commonly plagued by redness and broken capillaries. Brightening around the nose will help skin tone appear more even all over — and we love the Urban Decay Full Coverage All Nighter Concealer for this as its incredible at canceling out that excess discoloration.
Corners of the Mouth
Unfortunately, as we age skin starts to sag and lips can droop. Conceal the outer corners of the mouth to lift up downturned lips and show off your smile — you'll thank us later.
Center of the Chin
Combat redness and shadowiness by blending a small semicircle of concealer right at the crease in the chin. This is also a great spot to place concealer because not only will it catch light, it'll help to further accentuate a great lip color.
Read more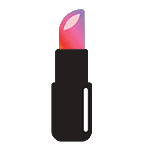 Back to top