Which Bronzer is Right for You? Makeup.com Explains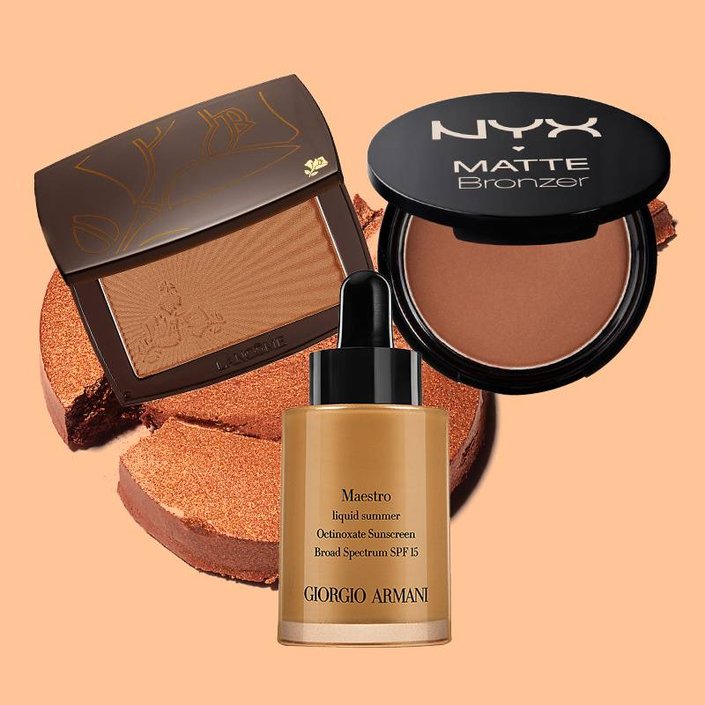 With warm weather in reach, it's no wonder you're ready for warmed up, glowy skin. However, that doesn't mean you need to run out and soak up the UVs or head to your local tanning salon. In fact, we don't recommend that at all. Keep your SPF handy, and get the sun-kissed glow with the help of a little bronzer.
If you couldn't tell from our countless tutorials and how-to articles, we are all about a good bronzer. But that still leaves the all important question: Which bronzer is right for you?
With so many options, formulas and finishes, it's easy to get a little overwhelmed and confused. We get it. To help make the selection process a bit easier, we compiled an ultimate bronzer guide to get the sun-kissed skin of your dreams! You're welcome.
Shimmer Bronzer
The Look: Radiant skin with a natural glow. Powder-based, shimmer bronzers are perfect if you're looking to add subtle color to your complexion. While it doesn't deliver a full tan-like look, the shimmery finish lends your skin a pretty, luminous glow that makes you look like you woke up like this. Who doesn't want that?
How to Apply: The rule of thumb with shimmery bronzers is to avoid applying it to your entire face (unless you enjoy looking like a human disco ball). Be strategic by lightly dusting the powder on places where the sun would naturally hit your skin: bridge of the nose, top of the forehead, cheekbones and the tip of your chin.
Product Recommendations: Lancôme Paris Star Bronzer
Related: The Basics of Bronzer
Matte Bronzer
The Look: Chiseled, contoured skin.Matte bronzers have become the go-to for creating a defined and chiseled face with some healthy color to boot. Contouring is now a mainstay in everyday makeup routines, so it's likely that you've tried this makeup technique once or twice. Invest in a matte bronzer about one to two shades darker than your natural skin tone and get to contouring!
How to Apply: The point of contouring is to define your facial structure through the use of shadow and light. Bronzer is the shadow component of the application process. The main areas to focus your bronzing attention on are the hollows of the cheeks, top of the forehead, jaw line and sides of the nose.
To blend your color well and ensure the most Arial, sans-serifnatural finish, enlist the help of a great blending brush or beauty blender. You don't want any visible or harsh lines to show! To learn how to contour like a pro check out this easy-to-follow tutorial.
Product Recommendations: NYX Cosmetics Matte Bronzer, YSL Le Teint Saharienne
Sheer Bronzer
The Look: Day-at-the beach tan. Want to look like you just got back from a weekend in St. Barts? Then a light, sheer bronzer is the way to go! We know what you're thinking, "Why would I want to wear bronzer that's sheer? Show me the color!" Before you write this stuff off, let us explain something about the magic of this barely-there bronzer.
Unlike shimmery-bronzers, sheer formulas have less of a glow effect and give skin a fresh-faced finish. This type of formula is designed to bring out the natural warmth in your complexion, giving your skin a sun-kissed look. Sheer bronzer is especially good for fair-skinned ladies, as it will give your skin a more subtle, rosy color.
How to Apply: Application for sheer bronzer can work one of two ways. For a more subtle, sun-kissed glow dab (or dust, if using a powder-based formula) some bronzer on the places where the sun naturally hits your face (similar to the shimmery-bronzer approach), and blend it in with a blending brush.
For all-over color, try mixing a drop or two of liquid bronzer in with your foundation and blend it into your skin with a beauty blender.
Product Recommendations: Giorgio Armani Maestro Bronzer, Maybelline Mineral Power Bronzer in Sunset Bronze
What's your go-to bronzer style? Let us know in the comments below!
Read more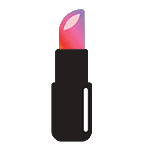 Back to top