How to Master Graphic Neon Liner In Three (!!!) Steps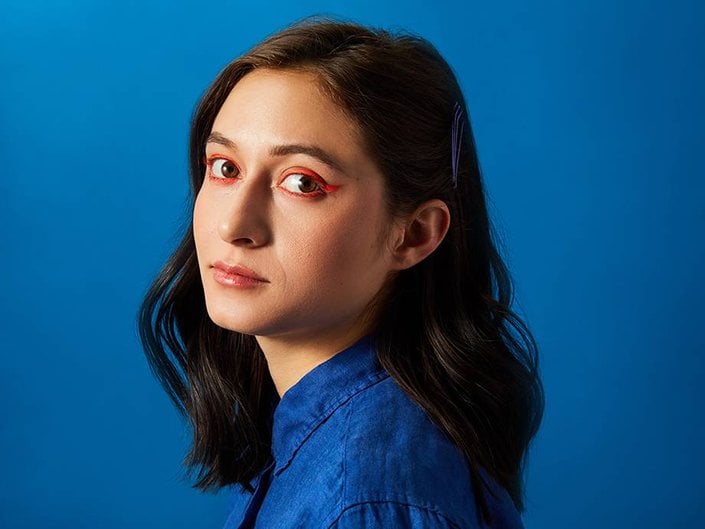 Adding a pop of neon into your makeup routine can seem a little intimidating at first, especially if you're not comfortable packing it on all over your eyes or lips yet. That's why we called in NYC-based makeup artist Ashley Rebecca to experiment with creating a more subtle, graphic neon eyeliner look — and three steps later, her neon orange cat eye was born. Rebecca had Victoria Mandanas of the band Potty Mouth as her model, but she broke down exactly how she created the look so you can try it at home even if you don't have an upcoming gig to play!
STEP 1: Mix to Get Your Orange
If you don't have a neon colored liquid liner on hand, this is where your makeup creativity comes in handy. Rebecca suggests mixing a few shades until you get it right. "I mixed the NYX Professional Makeup Butter Lipstick in Neon Lights with a little bit of white cream pigment, a little bit of yellow paint, and just a dash of red because I wanted it to be vibrant enough," she says. Once your mix is done, get ready to start your eye.
STEP 2: Line With a White Liquid Liner, Then the Paint
Before you dip your brush into the orange shade you've just created, Rebecca recommends building your cat eye with the NYX Professional Makeup White Liquid Liner. "The white liner makes the process a lot easier because the shape has already been created, so you won't have to freehand with the neon paint," she says. This white liner hack is also perfect for any colored liner look to make the shade you choose really pop. Next, trace over your line with a flat eyeliner brush and your neon paint.
STEP 3: Make Sure to Set
The final step in completing and maintaining your look is to add some makeup setting spray over top. "Usually liquid liners will dry down matte and stay as they are, but if you're using a paint or pencil, you'll want to set it with an eyeshadow powder of the same color and the Urban Decay All Nighter Setting Spray," says Rebecca. This will keep creasing at bay and make sure your graphic neon liner lasts all night.
Read More
You Can Wear Lip Liner Without Lipstick — Here's Why
7 Makeup Artists Turning Eyeshadow Into Art on the 'Gram
The Winged Liner Tutorial for Hooded Eyes
Read more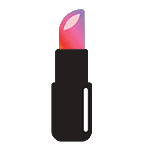 Back to top