How to Apply Liquid Eyeliner Without Looking Like a Hot Mess
We'll be the first to say it: Liquid eyeliner can be a nightmare. And if you're anything like us, you either avoid applying liquid eyeliner looks entirely, or you do try it on occasion, only to have uneven results. We spoke with makeup influencer Hannah Lyne about her tips and tricks on how to get the job done – and here's what we learned about the right way to apply liquid eyeliner.
Step 1: Pick Your Liquid Eyeliner Carefully
Creating the perfect cat eye begins with the liquid eyeliner pen you decide to use. Lyne recommends L'Oréal Paris Infallible Super Slim Eyeliner and Maybelline Master Ink as excellent drugstore liner options.  
Step 2: It's All About Anchoring
Grab your liquid eyeliner pen, and anchor your elbow onto a hard, flat surface. "The key is to make sure you have a steady hand when applying it, so resting your elbow on a surface helps a lot," Lyne says. And she's right – this will help ground your movement and make your line a lot more stable.
Step 3: Don't Just Close Your Eye – Open it Too
"I always open my eye and map out where I want to put it and how I want it to look before I shut my eyes to apply it, so that it doesn't just look good with my eyes shut," Lyne notes. As you drag your line across your upper lash line, (start about 3/4 of the way in) open and close your eye throughout, so you can tell how the liquid eyeliner looks both ways.
Step 4: Make Sure to Set It
And once your eyeliner is applied, Lyne reveals that the best way to keep it from smudging is to make sure you set it, before and after. "I keep my eyeliner from smudging throughout the day by making sure I'm well powdered before applying – and then I set the eyeliner with a little black eyeshadow, which can help too," she says.
1. Make sure you pick a great liquid eyeliner pen.
2. Anchor your elbow onto a hard surface.
3. Sweep the linter across your upper lash line, starting about 3/4s of the way in.
4. Make sure you are lining as close to your lashes as possible.
5. Open and close your eye as you apply to see how it looks.
6. Set it with a black eyeshadow to keep it from smudging throughout the day. 
Read more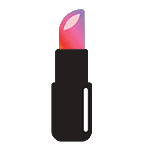 Back to top