We Tried the New Cacharel Yes I Am Perfume — Here's Why You Should, Too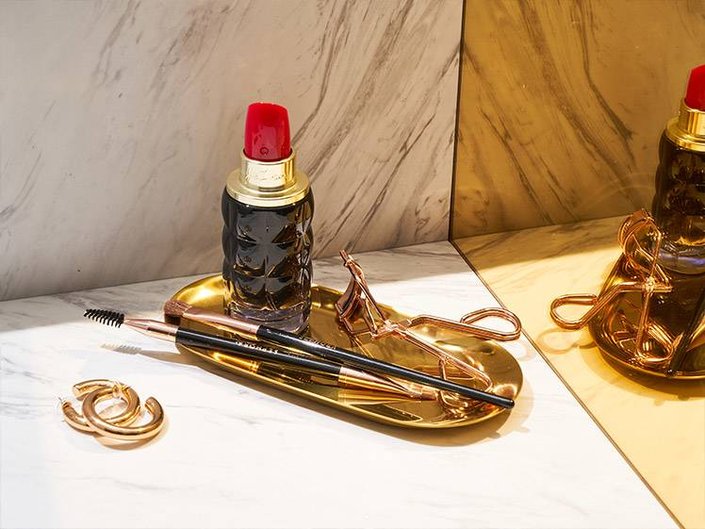 If there's one classic makeup product that has a permanent spot in everyone's makeup collection, it's red lipstick. And leave it to Cacharel to celebrate red lipstick as a powerful symbol of femininity with their latest fragrance launch, Yes I Am. The perfume is housed in a lipstick-shaped bottle with "Yes I Am" inscribed in cursive underneath the lipstick bullet. The scent is powerful yet fresh — an addictive combination of notes ranging from floral and fruity to sweet and spicy with an extra special note you won't get anywhere else called Spicy Cremosa.
"This is a fragrance that wants to help daring, strong, determined and independent women come forward. Women who will decide for themselves what they will be tomorrow. Women who have already begun writing their own stories," explains a Cacharel representative.
Ahead, our editors share their experiences wearing Cacharel Yes I Am perfume for a night out. Check out their stories, ahead, and get your own bottle starting tomorrow on Macys.com.
On a Trip to the Pint Shop — Marisa
The first thing that struck me about this fragrance was the bottle — I mean, how could it not? It's shaped like a luxe red lipstick, and for that it deserves a spot on display on my vanity. I spritzed it on before meeting up with a friend at the Pint Shop in NYC, and I found that just one spray went a long way (this baby is powerful). And the scent is definitely addictive. I pick up the sweet and fruity notes more than others — making it perfect for fancy summer nights out.
On a Date to a Chic, Downtown Restaurant — Tembe
From the moment I smelled this perfume, I knew I had to wear it on my next date. It's spicy, sexy and has a way of drawing everyone around you in. Needless to say, my girlfriend was a huge fan. I spritzed it on my wrists and my neck before heading out to our weekly date night out, and she couldn't stop complimenting me throughout the night. This will definitely be my special event go-to.
To a Trendy (and Instagram worthy) Drink Spot — Alanna
To me, this perfume is a whole lot more than just a lipstick bottle — it's fancy and makes you feel uber high-end with every spritz. That's why it was a no brainer when I chose to wear this to a trendy drink spot at the rooftop of the Dream Hotel. This sweet raspberry hinted scent mixed with soft spicy amber is the perfect additive to any after-work beauty look, and like a red lipstick, it makes you feel bold and powerful. This stuff not only lasted through my date, but was even gently lingering on my hair and clothes as I subwayed home — it's there to stay til the clock strikes midnight (and beyond!).
Read More:
6 Affordable Perfumes To Add To Your Beauty Stash This Fall
8 Birthday-Themed Beauty Gifts That Are Guaranteed To Make You Smile
We Swatched the Proenza Schouler x Lancôme Collection  — So You Can Keep Your Palette Pristine
Read more
Back to top